Got a story to tell?  Joy in the Works is accepting guest posts in the area of challenges and humor.
challenges
We all struggle and go through hard times.  But people are often hesitant to share their brokenness with others.  Our goal at Joy in the Works is to shine a light in the darkness of our pain and suffering.  We want women to be encouraged to know that other people have gone through similar things and have come out the other side (or are working their way there).
But even more than commiserating with each other, our hope is to motivate others toward action and change.  To hear someone's story and for it to give you comfort through your pain is one thing, but to hear something and for it to inspire you to get up, get moving, and work toward change, that's another thing.  That's a more powerful thing!
So if you are in the midst of the darkness, but see the light at the end of the tunnel or if you have already fought a tremendous battle and won, we would love to hear from you! Oh and we also understand that sometimes you may have wisdom and encouragement for other moms, but aren't ready to claim your story in front of the entire world, therefore a large percentage of these posts will be anonymous guest posters. It is one thing to be vulnerable with others, but it is a whole other thing to tell your in-laws about it!  We promise to keep your personal information private for any posts you share with our readers.
details:
Please read through the following requirements for our guest posters and then email us regarding the experience you want to share.  After we approve your topic, we will send you the final guidelines.
We are looking for women who want to write about a challenge they have faced or are facing currently.  Challenges is a broad topic, but can include things like anger, grief, indifference toward motherhood, mental health issues, addiction, envy of fellow moms, parenting with a chronic illness, problems in your marriage, loss of friendships, loneliness and more.
Each piece needs to include some sort of inspiration, hope or lesson learned so that other woman are encouraged that there is hope for them also.  Often times that hope may simply be someone's faith in God and His plan for her life.  Other times it may be a lesson learned through therapy or a conversation with a friend or even your child. Or maybe you  simply want to share your own personal journey toward change.
What don't we accept? As a general rule, we do not take submissions full of swearing or foul language.  We will not feature stories that put down church or religion. Our writers can be of any faith, but we will not accept or post anything derogatory toward Christianity.
At this time, we are not able to compensate our writers.  For now, our goal is to simply give writers a voice and a place to be heard, especially for those mom bloggers who have websites devoted to crafts and kid activities and don't feel comfortable sharing on their own site.  We want to share your story as writing can be so therapeutic and be a part of the healing process.  Again, that is why we are so committed to anonymity.
Unsure if your story is a match?  Or have questions about if you can safely share your story without your personal information being made public?  Simply contact us through our contact page here and we will let you know. 
humor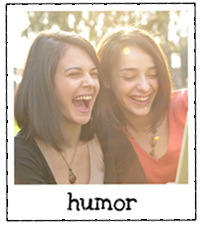 In our journey toward joy, there are challenges, but there is also joy, laughter, and blessings!  If you have a meme, a cartoon, a funny kid quote, or a humorous blog post please send them our way so that we can add your work to our humor page.  Want to know more?  Contact us here.