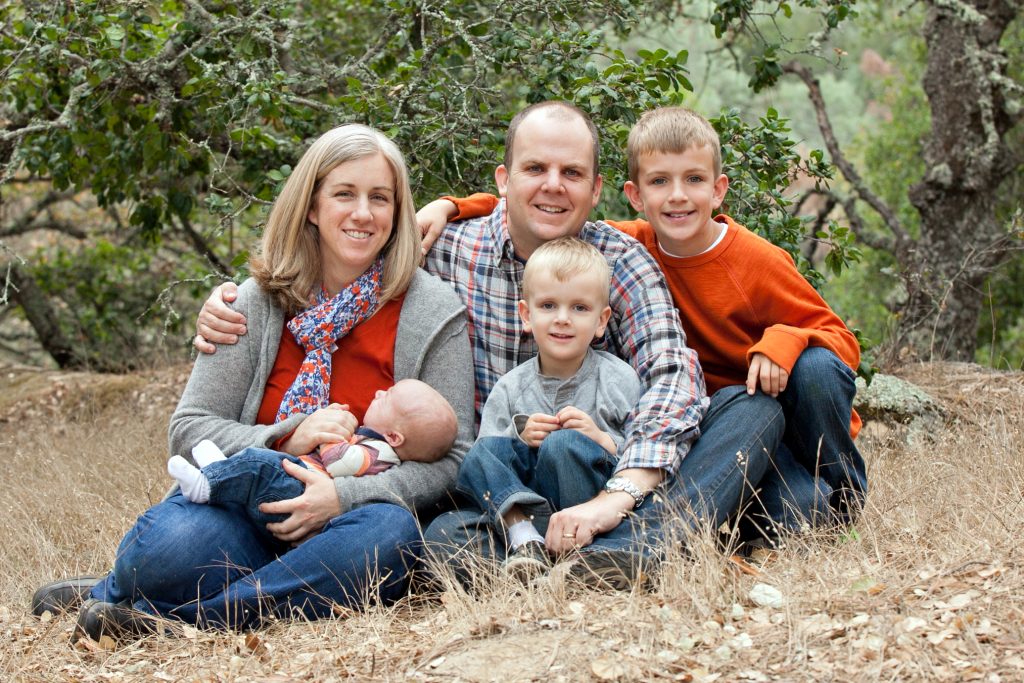 Hi.  My name is Shannon and I am a wife of 18 years and a mom to 3 active boys (is there any other kind?!).  I think you can sum up my life (and any parent's life, really) with this quote from comedian Jim Gaffigan.   He said:
"You know what it's like having four kids? Imagine you're drowning. And someone hands you a baby." -Jim Gaffigan
I may only have 3 kids (and I hear Jim Gaffigan now has 5!!), but most days I do feel like I am drowning!  Between the mess and the tears and the diapers and the homework and the sports and the legos and how they always want things like breakfast and dinner, life is pretty chaotic around here.
But here's what I am learning: there can be joy in the chaos.  I tend to get bogged down by life's circumstances and have a history of both anxiety and depression (it must have been a two for one deal that day!) So, it makes it harder for me to see beyond the mess and find the joy.  But it isn't impossible and I know that joy is attainable, especially as a Christian. I think sometimes I need to just open my eyes a bit wider to the gifts God has given me and some days I need to make an effort to create things that bring me joy. So this blog is my attempt at recording all of those things and it is my hope is that it will help others to see "joy in the works".
So what exactly will you find on this blog?  Well, first and foremost I want to build a community of woman who can encourage and inspire one another!  Sometimes that will come in the form of a guest poster (often anonymously) sharing her story of some very real "challenges" she has faced in her life. Sometimes we just need to hear that we aren't the only one struggling.
Other times you might find ideas on how to create your own joy by finding and doing something you love.  My favorite way to create joy is by celebrating the days with holiday crafts, activities and parties (once a teacher, always a teacher!)  Nothing makes a child feel more celebrated then planning a memorable birthday for them and it gives me such joy too!  But I promise I don't know how to do those super fancy parties- only parties with unique activities and special details.
So from celebrating the days to finding joy in dark times to laughing at the absurdity of motherhood, I hope that you will be inspired here.  Encouraged.  Motivated toward action and living the life you want.  Being the person and mom you want to be.  I know I need help in that area- it sure seems easier to just sit back and complain about all that life sends your way.  So come along with me as I work toward being a better mom and a better me!
Seeking more joy in your own life? Need support as you come to terms with your "in the works" status? Join me on this joy journey by following along on social media and signing up for emails!  Or just send me an email through my contact page. I can't wait to get to know you!
Facebook            Twitter            Instagram            Pinterest



Save
Save