There is something about summer that has my kids always wanting to put on a lemonade stand!  I get a little tired of the sticky mess, so we came up with these 10 creative alternatives to a lemonade stand.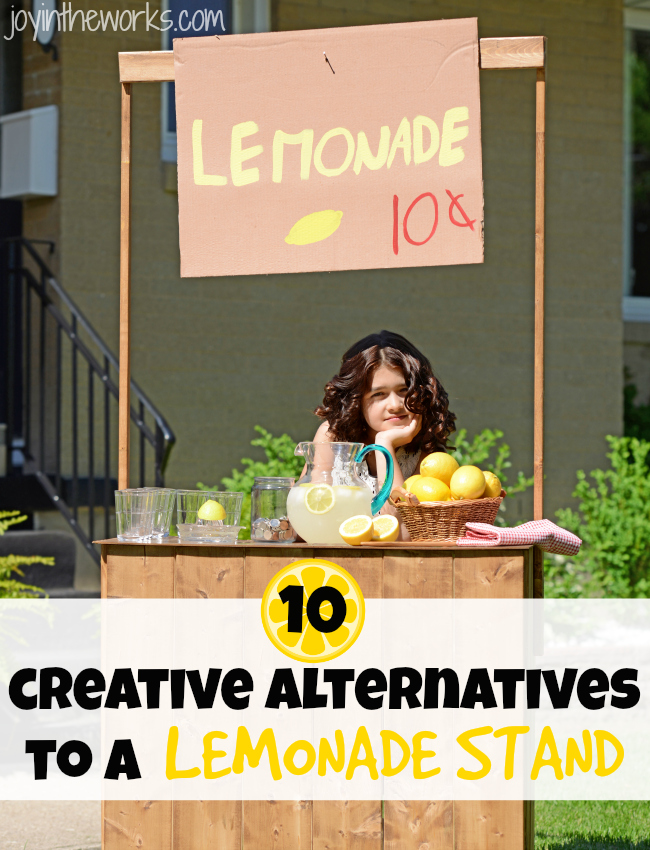 10 Alternatives to a Lemonade Stand
1. Candy
We got inspired by our recent DIY ice cream shop and soda jerk hat, so after we did the ice cream shop, we had sweets on the brain.  The most successful alternative to a lemonade stand would probably be a candy stand!  If you have any of those fun candy jars, you can fill them up with several different kinds of candy and add scoops.  Get some candy bags and then the kids could charge per bag of candy. Or if you want to make it extra educational, add a scale and have the kids weigh the candy and charge per ounce.  Add in the sales and that's a lot of math for a summer day!!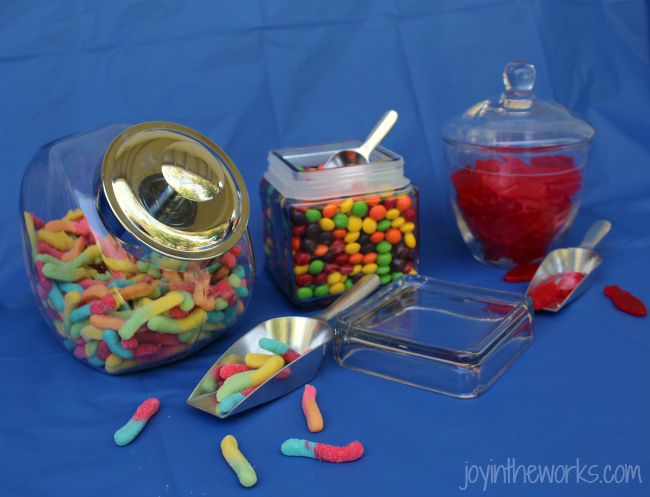 2. Watermelon Slices
Want to go a healthier route?  I remember at Disneyland buying those wonderfully huge slices of watermelon.  They were so sweet and refreshing on a hot day that I gladly paid the price they asked! I think cold slices of watermelon on a hot day would be a perfect alternative to lemonade!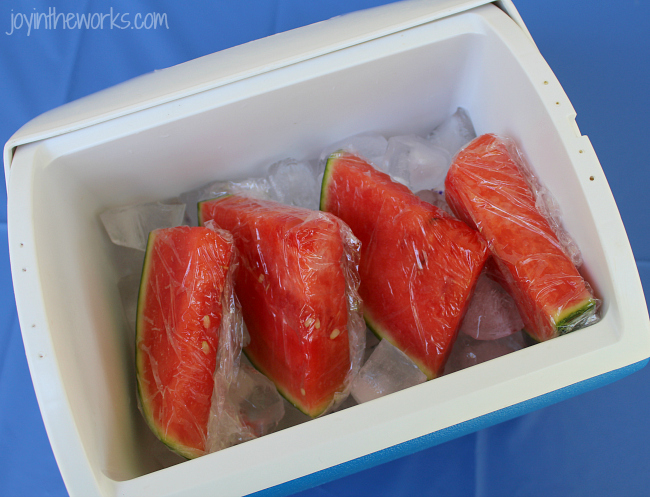 3. Bake Sale
If your kids enjoy baking, they could put on a bake sale instead of a lemonade stand and sell cookies or cupcakes. It would probably end up that you have to do all the baking and the kids would only decorate, but it could still be a creative alternative to a lemonade stand.
4. Shave Ice
After a trip to Hawaii, we kind of became obsessed with shave ice, so if you have a shave ice maker or even a snow cone machine, I bet the kids would have a blast making and selling those.  Plus they would probably be a great seller!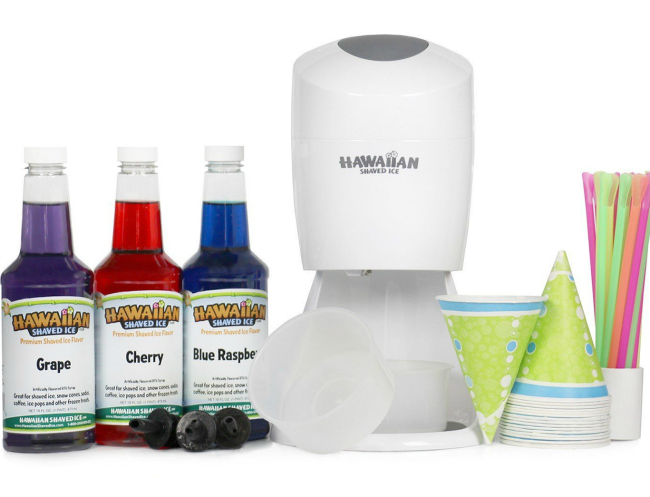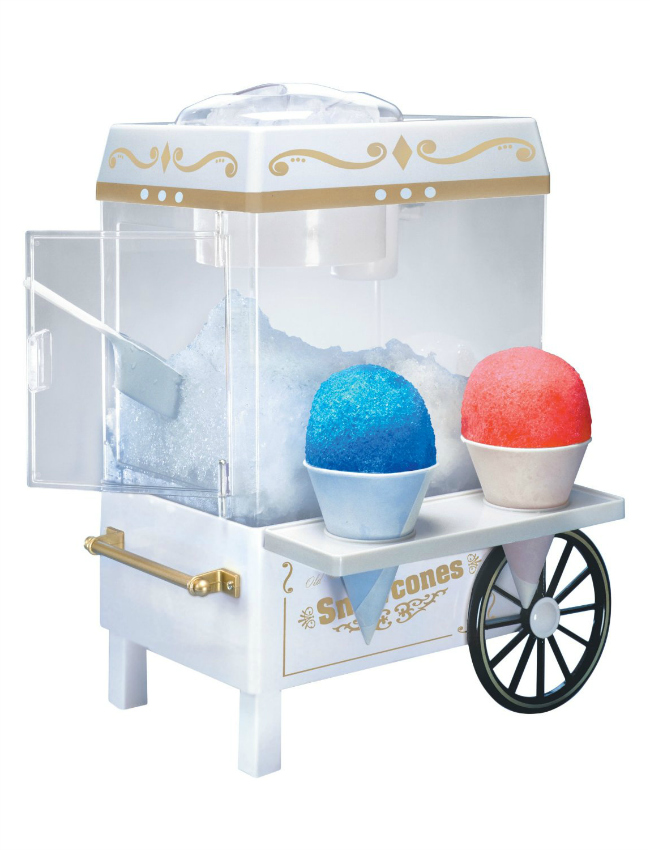 5. Popcorn
Another fun idea would be selling popcorn.  You could always do microwave popcorn ahead of time, but if you have a popcorn maker, you could get these popcorn bags and the kids could scoop up popcorn for their friends and neighbors.
6. Otter Pops
Looking for something simple with no prep?  How about picking up some Otter Pops?  The kids in our neighborhood love them and they are cheap and easy to make a ton.  If your kids charge between $ .50 and $1 per otter pop, they could also walk away with a pretty penny.  (Of course then you are going to have to give your kids a lesson in taxes!)
7. Crafts
Another creative alternative to a lemonade stand is to think of something that doesn't involve food.  What about having the kids sell some crafts they have made?  Now, I can't be responsible if your kids get in trouble for selling things on the street corner without a license, but what about selling something they have made like bracelets or hair bows? I like this one because the kids will get time to craft and create as well as be entrepreneurs!
8. Collections
Rather than make something to sell, if your kids already have a large collections of things that they would be willing to part with, they could sell those.  Examples of collections that come to mind are Pez, baseball cards or hot wheels cars (yes, I live in a house of all boys!)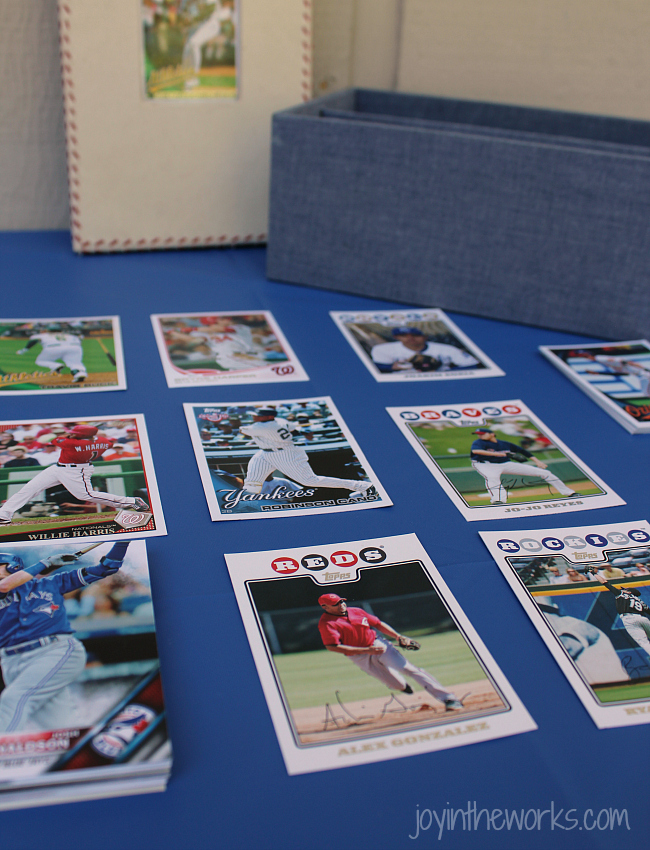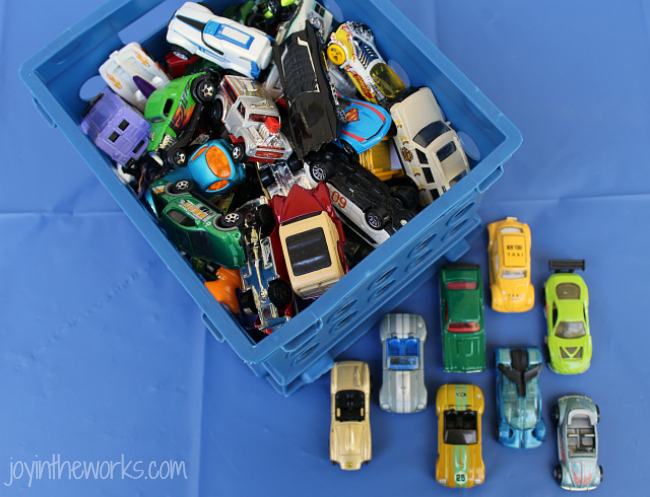 9. Lego Minifigures
One collection that my boys have plenty of extra to sell is Lego Minifigures.  How fun would it be to set up a Lego Minifigure stand where the kids could build a Lego Minifigure for $1? Of course, it would probably end up being a Lego play session instead of Lego Minifigure Stand, but still, it would be fun!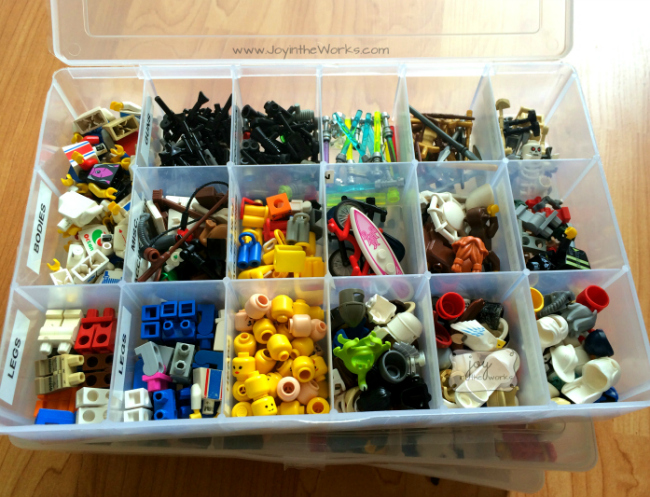 10. Tattoo Parlor
I think this last idea might be one of my favorite alternatives to the regular old lemonade stand.  Consider having your kids run a temporary tattoo parlor! It would be simple enough for kids to set up a card table and get some temporary tattoos.  Simply add a wet sponge or rag so that the kids can put them on each other as well. Your kids would probably come home looking like a member of a biker gang, but it's all in the name of summer fun, right?!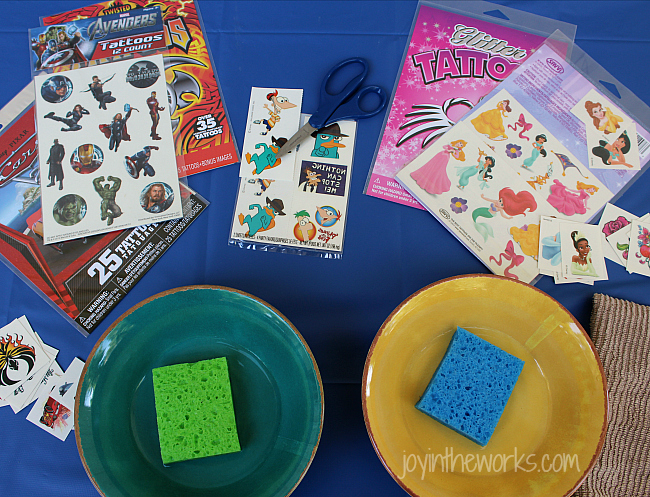 So what do you think? Would your kids like any of these creative alternatives to a lemonade stand?  Or are my kids the only ones who like to put on a lemonade stand (what seems like) daily?! Do you have any other ideas to add?  If so, please share them in the comments below!