I love giving my husband kid-made gifts for Father's Day. DIY Father's Day gifts are easy, budget friendly and the perfect excuse for me to pull out the glue gun!
With Father's Day rapidly approaching, I have been searching through the depths of Pinterest to find the very best (and easiest!) Father's Day gift ideas. And while we have our plan for what we are doing as a family on Father's Day to celebrate my husband, I am still trying to find a small, easy gift to have the kids make for him. And as usual, I am sharing my research efforts with all of you!
Check out these 15 Easy Father's Day Gift Ideas I found. There are so many great ideas out there, but for this post my criteria was easy to make and easy on the budget. And as an added bonus? A lot of the supplies you need you already have lying around the house!
This post may contain affiliate links. Please see our disclosure page for more information.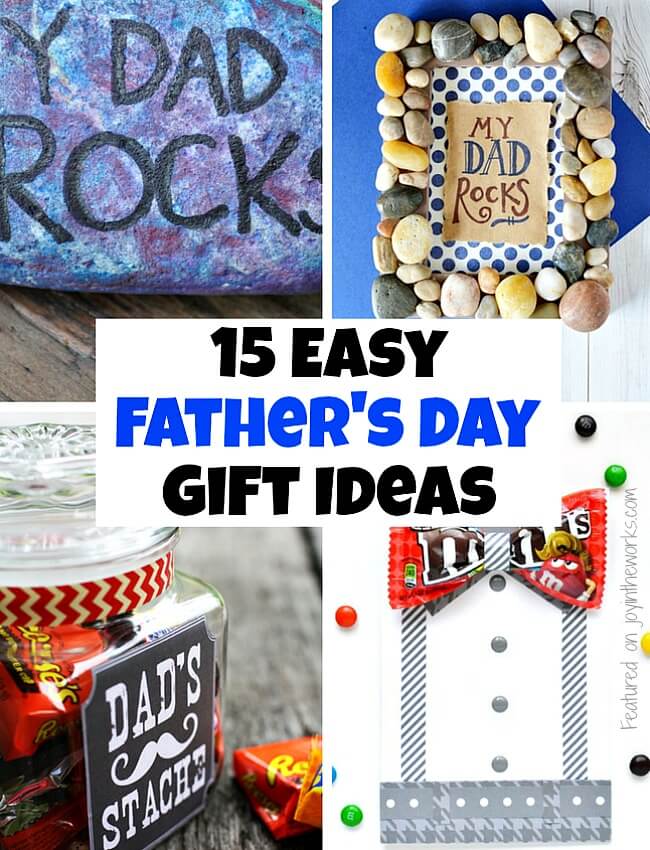 15 Easy Father's Day Gift Ideas
Dad Picture Frame from Unforgettable Holidays
Father's Day Paperweight from Cobwebs, Cupcakes and Crayons
Dad's Stache Jar from Thoughts from Alice
My Dad Rocks Frame from Mommy Moment
M&M Bowtie Card from Aly Dosdall
Handprint Keychain from Greyhouse Harbor
Origami Bowtie from It's Always Autumn
DIY Sharpie Mug from I Heart Arts 'n Crafts
Best Dad in the World Clay Gift from Buzzmills
Toilet Paper Roll Cards from Pink Stripey Socks
DIY Best Dad Book from Lia Griffith
Father's Day Stick Card from Michaels
Father's Day Handprint Platter from Crafty Mama in ME
Spatula Father's Day Gift Idea from Crafty Morning
DIY Recipe Binder from Project Goble
So, do you have a favorite? Or do you even do gifts for Dad on Father's Day? I must confess that while I love them all, my favorite is the Dad Sharpie Mug from I Heart Arts 'n Crafts. I just love that the kids can scribble and be creative and still come out with such a cute gift!
Don't forget, however you celebrate or whatever you give, a Father's Day Finishable Story Card would be the perfect keepsake to go with it! =)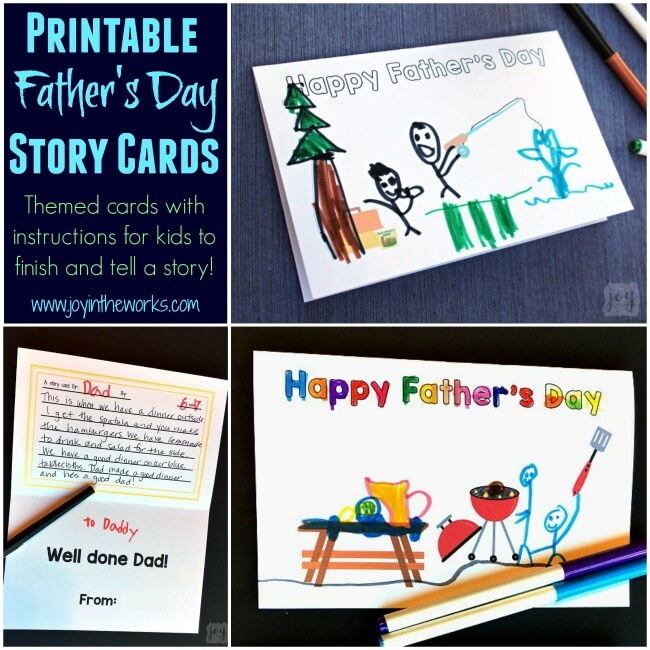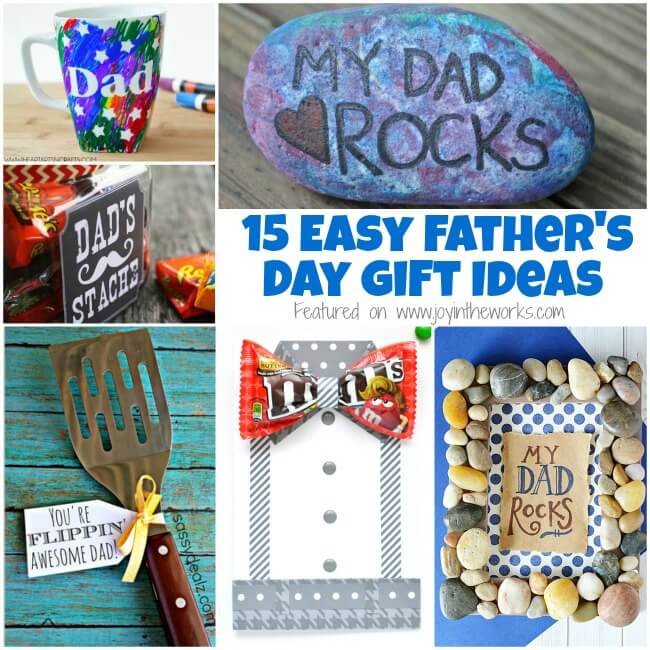 Save
Save