I feel like I may have discovered the world's biggest secret and I can't wait to share it with you all! I found the cutest Easter mini cookie cutters and I was so excited after I purchased them. Except other than mini cookies, I wasn't quite sure what to do with them. Until it dawned on me- I could make my own version of Peeps! Now some people would make homemade marshmallows to make their own Peeps and other Easter Marshmallows, but not this lazy girl busy mom!
That's where the secret comes in- we can make our own mini Easter marshmallows or any shape really out of regular marshmallows you buy at the store. As in, those fancy snowflake marshmallows that Martha Stewart makes at Christmas? I can now make them too! I can do snowflake marshmallows at Christmas and Chick marshmallows at Easter. The world is my oyster! In the world of marshmallows that is. ;) Read on for the technique I used to not only create my own mini Easter marshmallows, but also how I used them as cupcake toppers to make these creative Easter cupcakes!
This post may contain affiliate links. To see our affiliate policy, go to our disclosure page.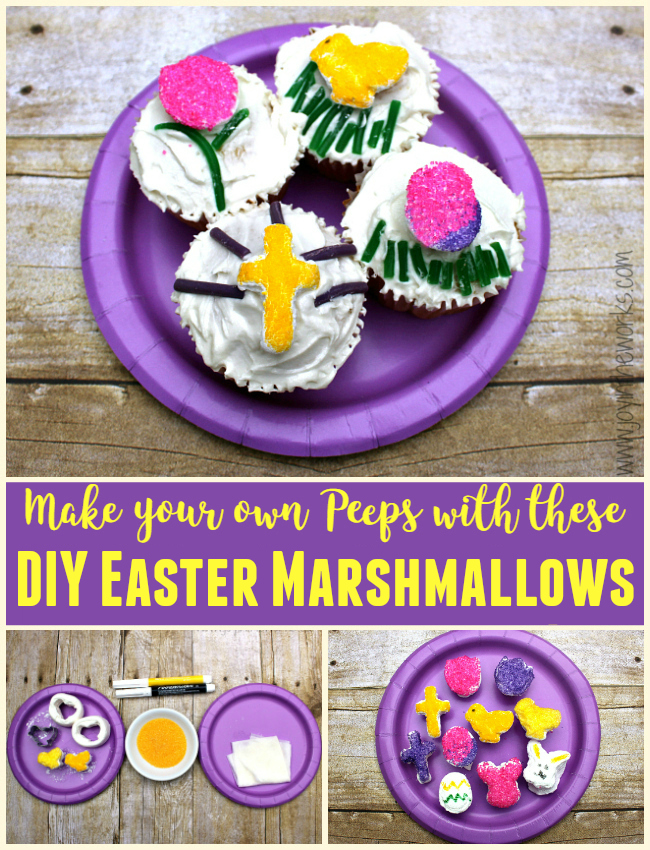 DIY Easter Marshmallows
Supplies Needed:
Jumbo Marshmallows
Powdered Sugar
Mini Easter Cookie Cutters
A Knife
Sugar Crystal Sprinkles
Food Markers
Step 1: Cut the jumbo marshmallow in half.
Step 2: Dip the cut side of the marshmallow in powdered sugar. This will prevent stickiness.
Step 3: Take a mini cookie cutter and cut out the shape you want. I used Easter shapes for my DIY Easter Marshmallows, but I am really excited to do various shapes for other holidays as well.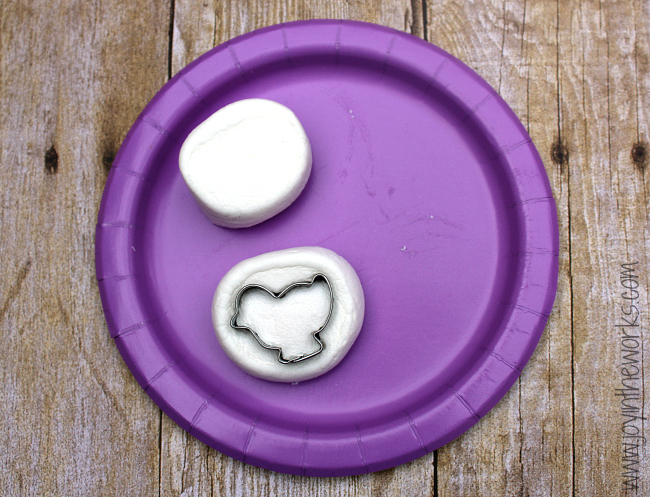 Step 4: Roll your new marshmallow shape in powdered sugar, just to coat the new cut sides.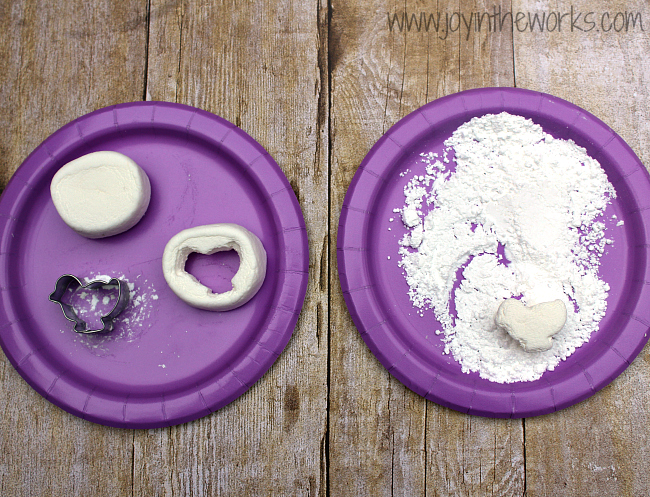 Step 5: Get the top (or the front) of the marshmallow damp by wiping it with a wet paper towel. Roll it in the sugar crystals until completely covered. Using sugar crystals is one type of decoration for these marshmallows but there are others.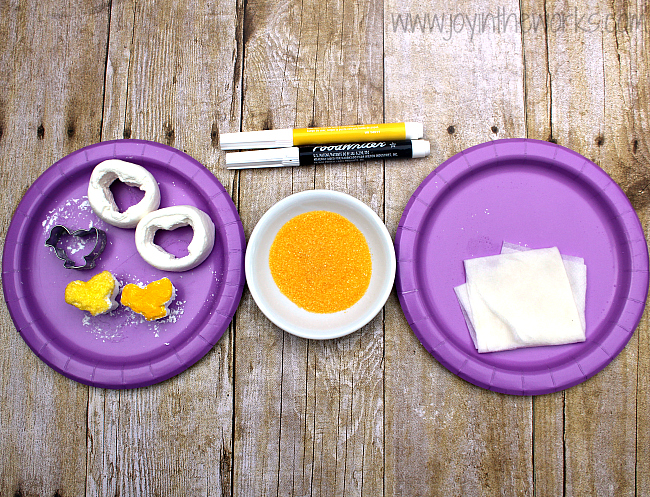 Step 6: Another decorating option is to use the food markers to color the face of your mini-marshmallow shape. I did both versions for the yellow chicks (or my own version of Peeps) so that you can see the difference. The black dot for the eye didn't work well on the sugar crystals version, only the one that was colored in with a yellow food marker.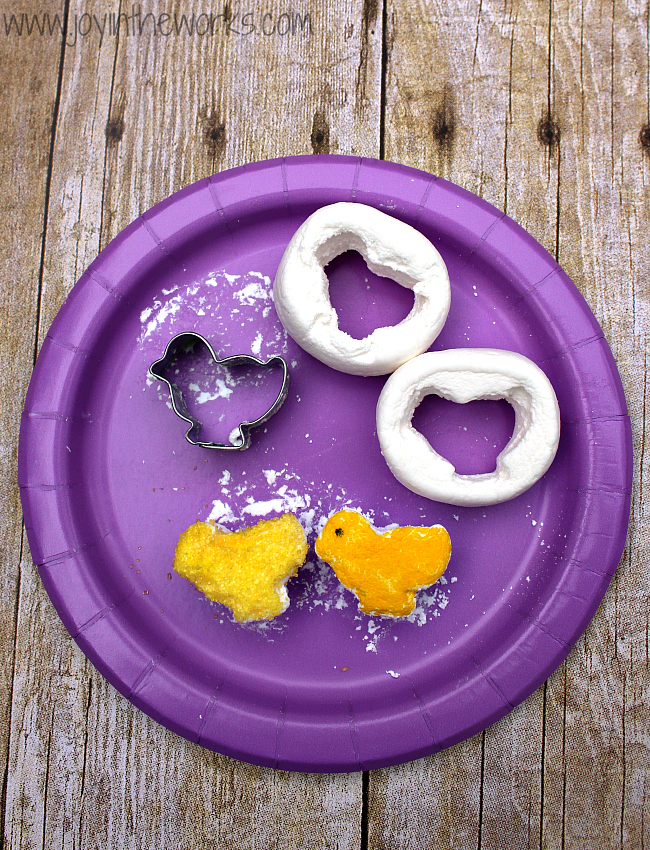 Step 7: Let the marshmallows dry and then decide how you want to use your own version of Peeps marshmallows! I just love how well they turned out!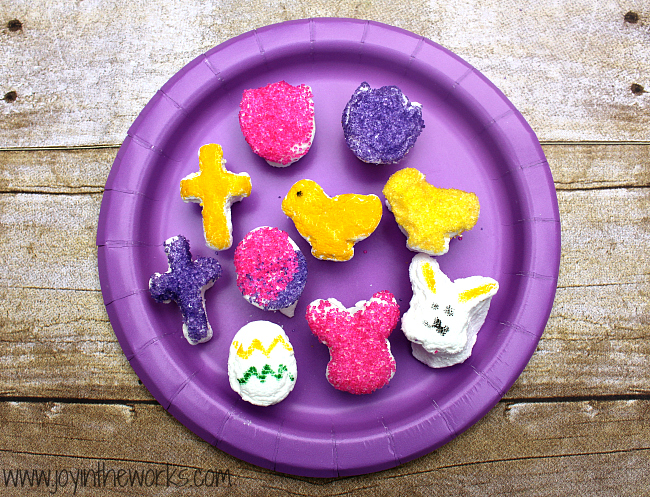 We used our DIY Easter marshmallows as a topper for Easter cupcakes. We added Twizzlers (similar to our Spring Easter Cookies) to help add to our artwork. These may be my new favorite Easter dessert! What about you? Do you have any favorite or classic Easter desserts? Share them below!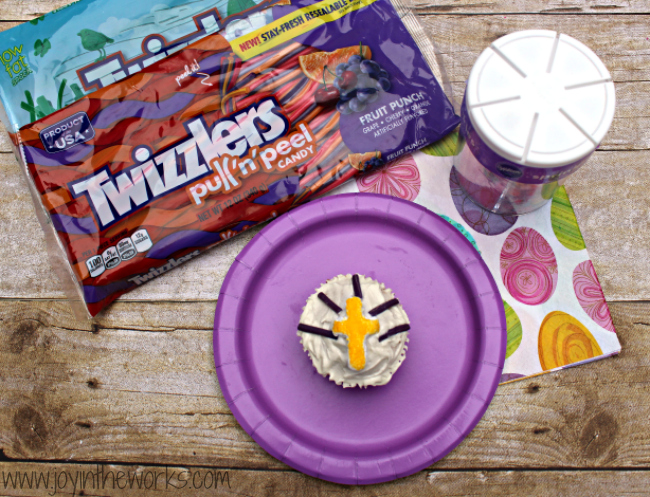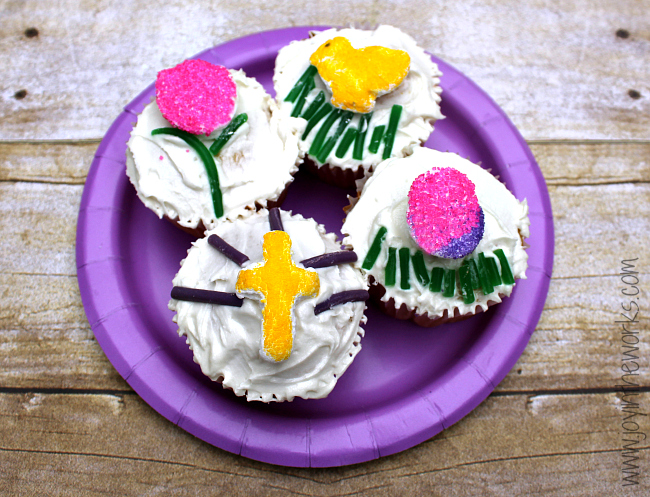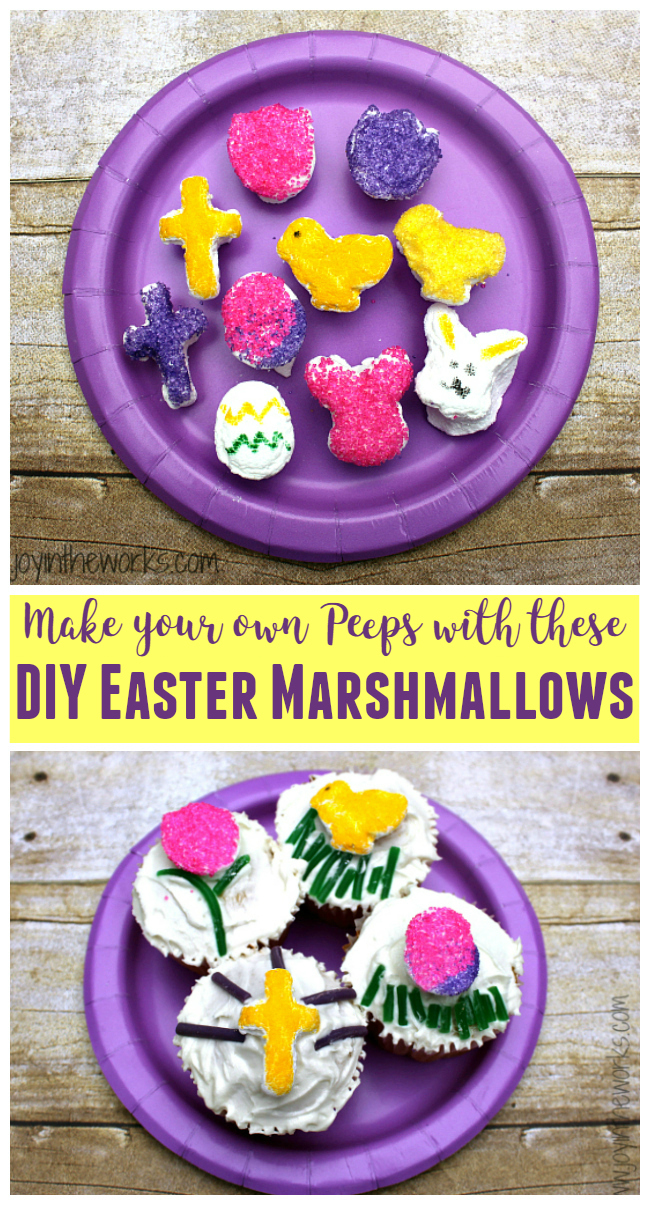 Save
Save
Save
Save
Save