This is the 3rd post in a series on remote learning with flexibility, choice and 125+ educational activities! You can also go back and read about our daily remote learning schedule or our choice boards/lists with over 125 educational activities. Or read on to find out about my favorite educational websites for remote learning!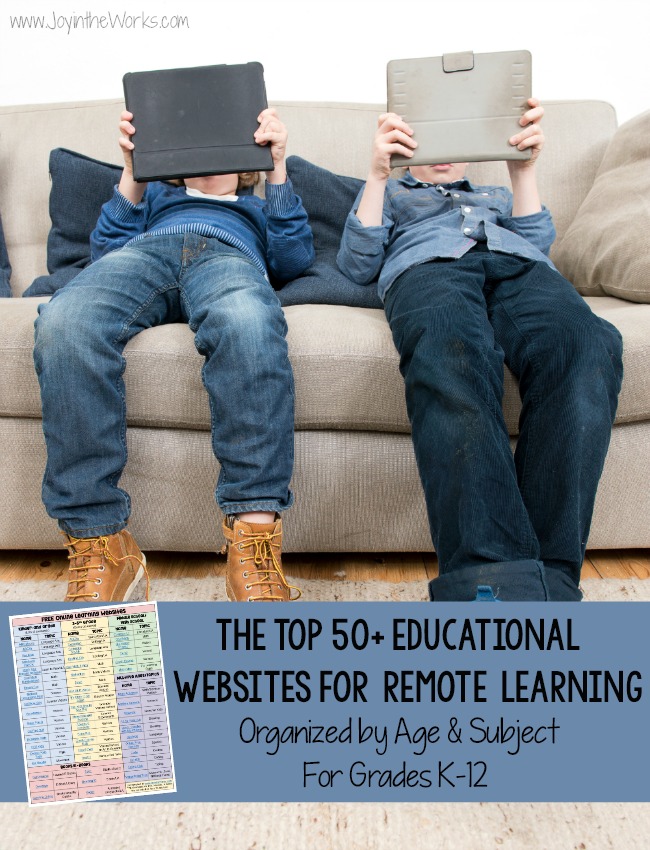 50+ Free Educational Websites Remote Learning
I have tricked my kids, you know. 3 boys, plus my husband, makes 4 boys, who are huge video game fans. They want to play them all the time. And in fact, they think this shelter-in-place is really just an excuse for them to stay inside and play video games! Minecraft or Animal Crossings or YouTube Videos about video games. It's their life. Sigh. My degree in early childhood education means nothing to them anymore.
But now's my chance. With our Educational Activities Choice Boards for Remote Learning, I have tricked them into thinking they are playing video games! I honestly didn't realize until I spent hours and hours combing through all the amazing educational websites out there, that there were so many amazing options.
I came up with over 50 online learning websites that are free during the school shutdowns. A few of the sites I included are only free for 30 days, but most are free for several months or indefinitely. I came up with a list of sites that I felt good about (the content, the skills being taught etc.) and I gathered them together in a spreadsheet. I organized them by age and subject taught and then I printed it out as part of our Independent Learning Choice Boards. Those 50 sites are often included as an option in their daily Educational Activities List.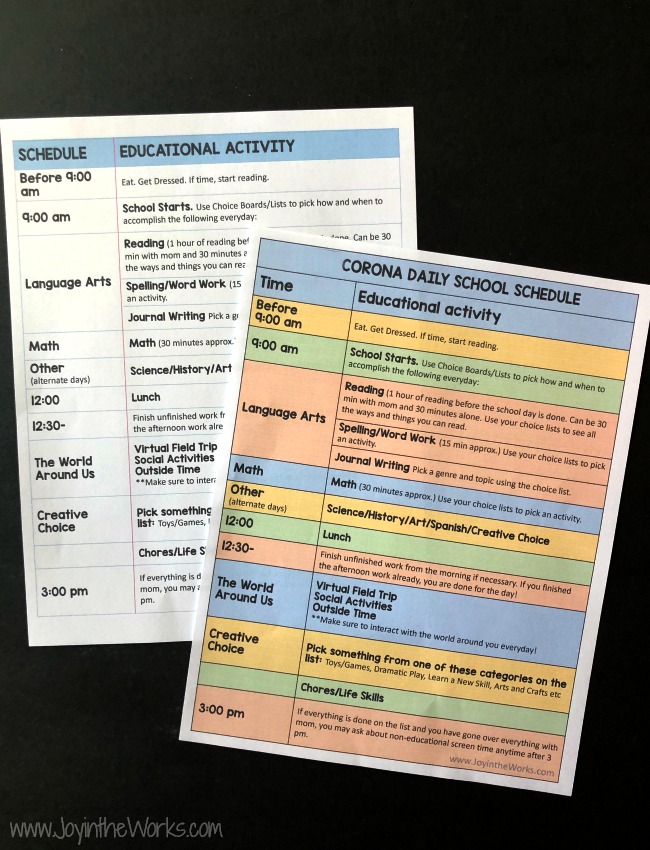 We have organized our day using choice boards (or lists, really) so the kids can be in charge of their learning. One day, they might choose to do math in a workbook, one day in a card game and another day on one of their approved learning websites.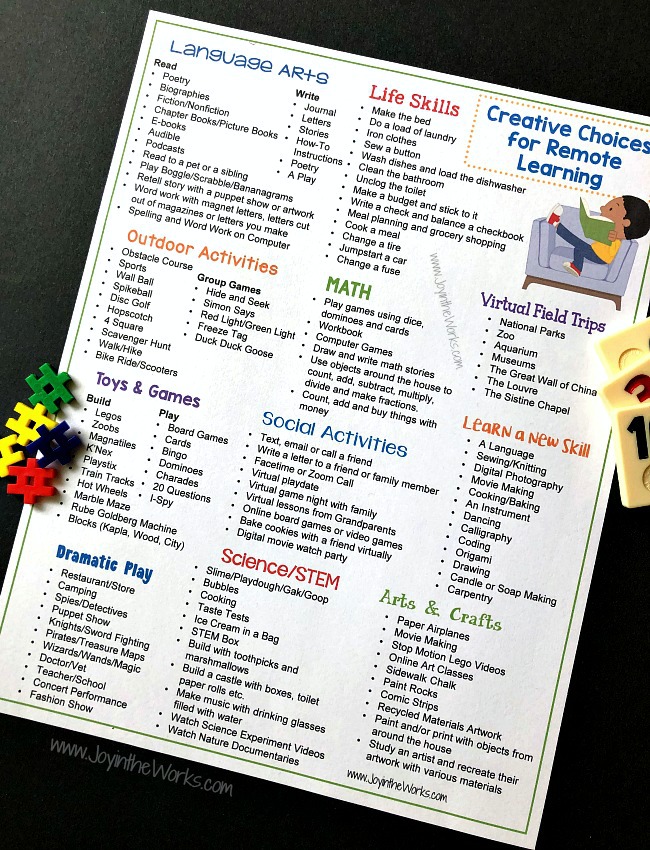 Yes, I have to nudge them sometimes to not pick online learning for every category, but they usually make pretty good choices on their own. And when they do do some of their learning online one day, it makes them feel like they played video games, so they don't ask me…for 10 minutes or so for the real thing. Lol
One tip- while I did print out a visual reminder of some of the best learning sites for them, as an addendum to their Educational Activities List Printable, I also made a folder in the bookmark bar of our browser for each kid with their own websites saved. It makes it a lot faster and it reminds them to try out different sites. My personal favorites are the science experiment sites and videos where the kids get to see science in action or get inspired to get do it on their own.
That's the other thing I love. They are getting back to their roots with our new Educational Activities Choice Plan. They are interested in doing Science Experiments again (and using their Summer STEM Box!) learning through play like they used to in preschool! Sigh, It's so nice to remember that kids learn through other means than just a workbook!
Want to get a copy of the fun learning activities that we came up with for hands-on learning? Check out these 125+ Educational Activities for Remote Learning!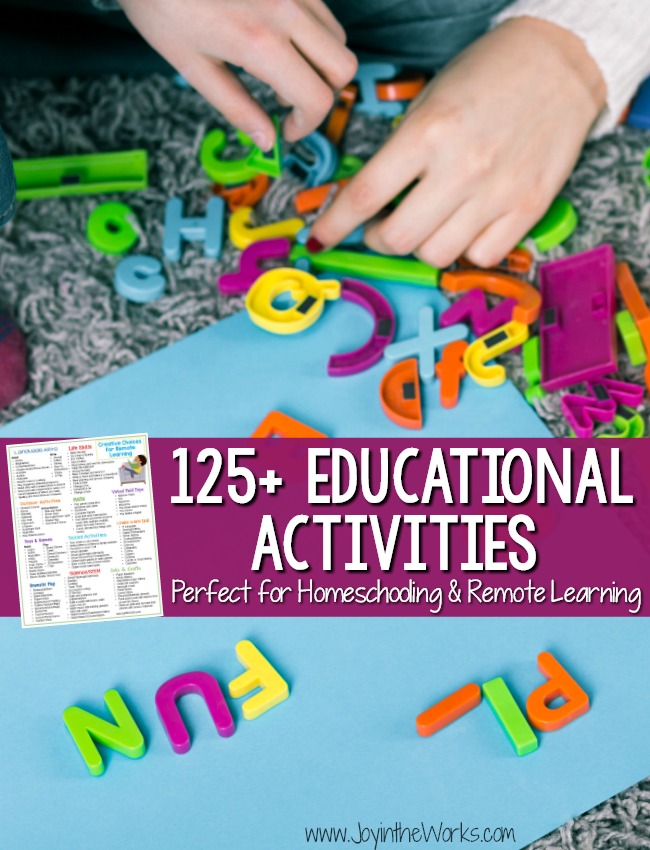 Or looking for our daily school schedule? Check out our Distance Learning Schedule!