It's time for ghosts, goblins and ghouls! With Halloween around the corner, it's time to check out some of the best Halloween shirts for boys from the best children's clothing stores.  You can also check out the girls Halloween t-shirts from Carters, Gymboree, The Children's Place and more.  Oh and this year you can find a round-up of all the "spooky" Halloween pajamas as well.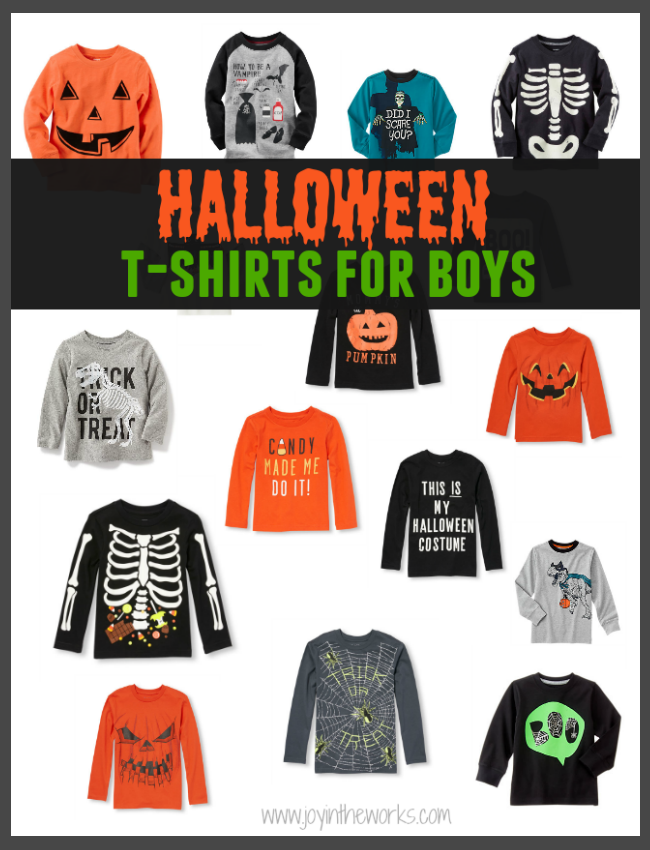 **This blog post contains affiliate links which help support this blog at no cost to you. You can read my disclosure here.
Halloween Shirts for Boys
The fun thing about Halloween shirts for boys is that there is such a wide range of styles- from funny to scary to gross to cute.  It's no surprise that my favorite designs belong to the cute little toddlers.  However, my most favorite of all the shirts by far is the candy in the skeleton ribs from The Children's Place.  I think it covers all the different styles in one! Check out the rest of my favorite Halloween shirts for boys below.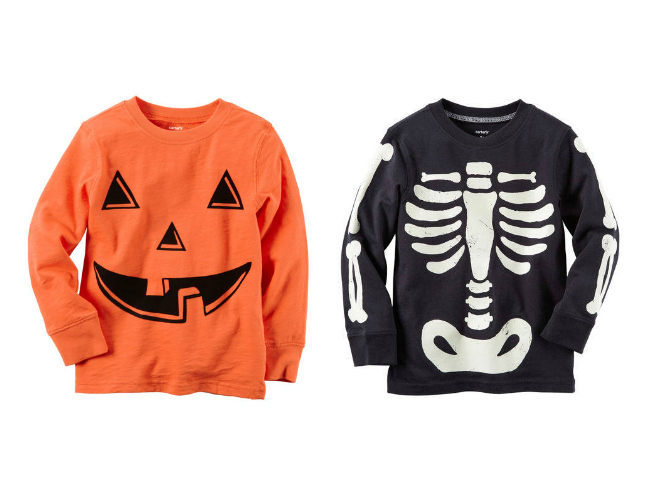 Jack 'O Lantern Shirt from Carters // Skeleton Shirt from Carters


Boo Shirt from The Children's Place // Trick or Treat Dinosaur Shirt from Old Navy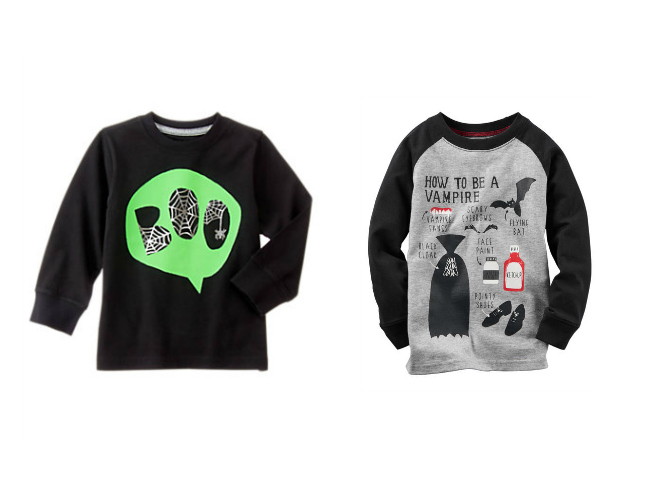 Boo Shirt from Gymboree // How to be a Vampire Shirt from Carters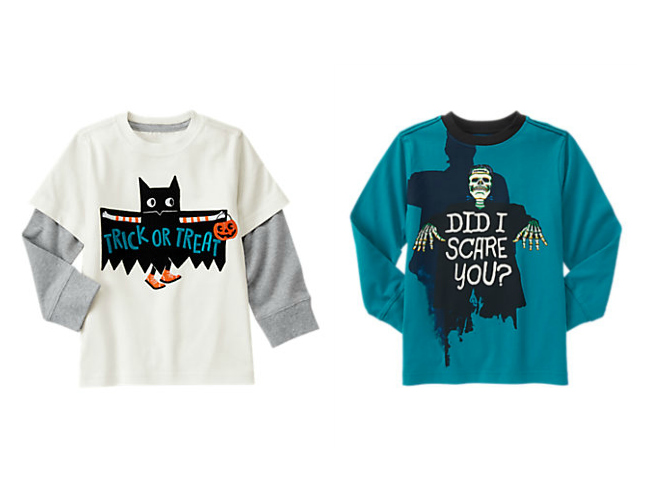 Trick or Treat Bat Shirt from Gymboree // Scary Skeleton Shirt from Gymboree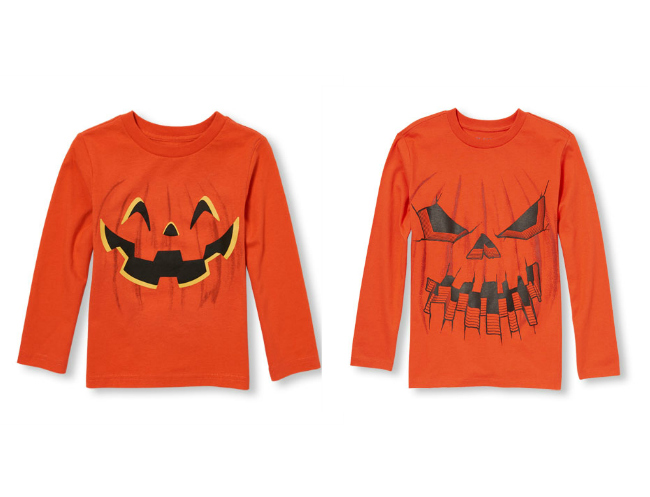 Smiling Pumpkin Shirt from The Children's Place // Scary Pumpkin Shirt from The Children's Place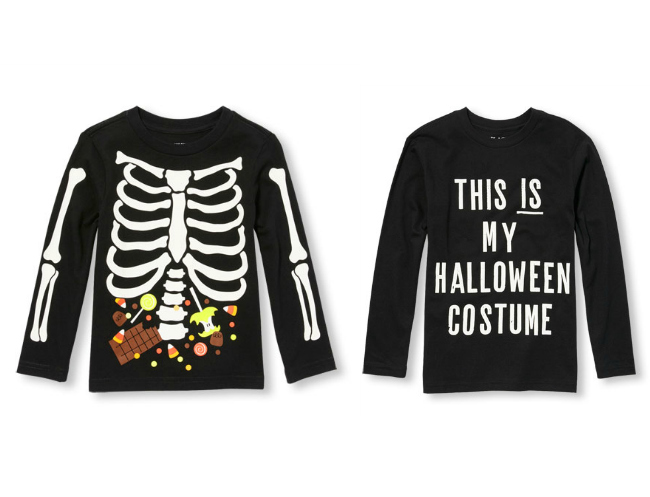 Candy Skeleton Shirt from The Children's Place // Halloween Costume Shirt from The Children's Place


Candy Made Me Do It Shirt from The Children's Place // Mommy's Lil' Pumpkin from The Children's Place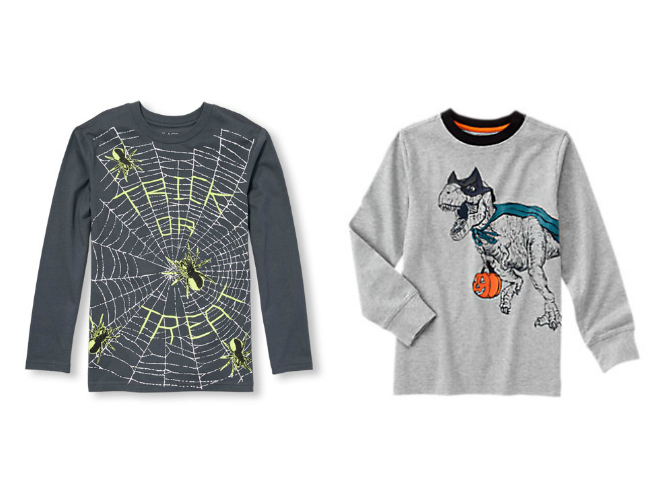 Trick or Treat Spider Web Shirt from The Children's Place // Trick or Treating T-Rex Shirt from Gymboree