I am lucky enough to live in the San Francisco Bay Area and am excited to share some local family fun with you! I was compensated to write about a local event by William Lyon Homes and Get Community.  All opinions expressed are my own.
I admit it. The whole week I am looking forward to the weekend to be able to spend some time together as a family. I always have these grand plans in my mind, but then I look at the cost of some of the cool places you can take your kids in the San Francisco Bay Area where we live and the amount of work it will take to pack everything up for a family of 5 and it often just seems easier to stay home.
But after a long rainy winter in the Bay Area, we are finally experiencing some spring weather which means we have to get outside to enjoy some of our famous California sunshine! So while I normally share Family Fun Activities for inside the home (Cookie Wars anyone?) I decided to come up with a list of 5 Frugal Family Activities perfect for a Spring Saturday in the Bay Area. Oh and not only do they need to be frugal (or better yet, FREE!), they also can't take a lot of planning and effort or it just won't happen.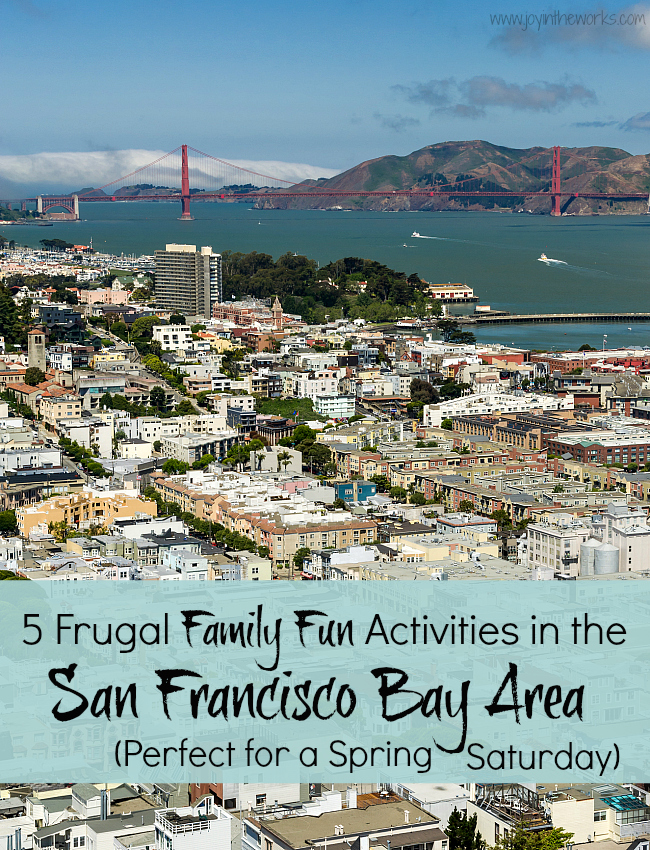 5 Frugal Family Fun Activities in the San Francisco Bay Area (Perfect for a Spring Saturday!)
1. Farmer's Markets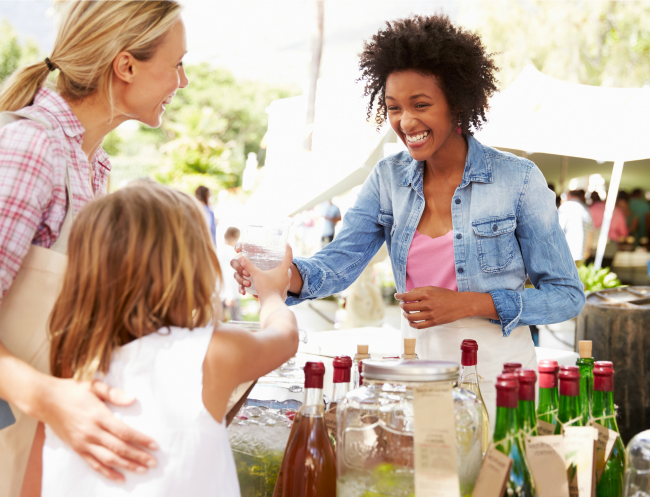 We are so fortunate in California to have such amazing, fresh produce and farmer's markets are a great way to gain access to all that goodness (although, I think my family loves the baked goods, local honey and kettle corn the best!) Farmer's markets are everywhere around the San Francisco Bay Area and they are such a great way to experience local food and produce. If you are lucky, you might stumble upon some local arts and crafts and live music as well.
Of course while I am enjoying smelling the homemade soaps, my kids just want to go from tent to tent getting free samples of everything! Did you notice I said FREE? That's why farmer's markets are a great frugal family fun activity, because most of the venders let you sample before you purchase. (Of course, don't take advantage of the system. We make sure our kids aren't running around "stealing" samples from everyone and always make sure to purchase our favorites, so we can support our local farmers.)
Another reason I love taking the kids to the Saturday farmer's market is because I think it really exposes them to a neat taste of the local scene and the community in which we live.  We don't always stay local, though. On more adventurous days, we have hopped in the car and checked out other farmer's markets around the Bay.
Want to do the same? You can find lots on this great list of East Bay Farmers Markets or if you want to go broader, look into California Farmers Market Association or Pacific Coast Farmer's Market Associations.
2. Parks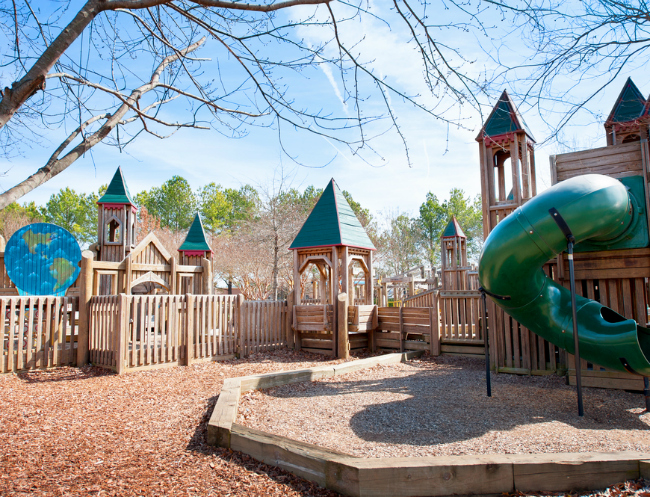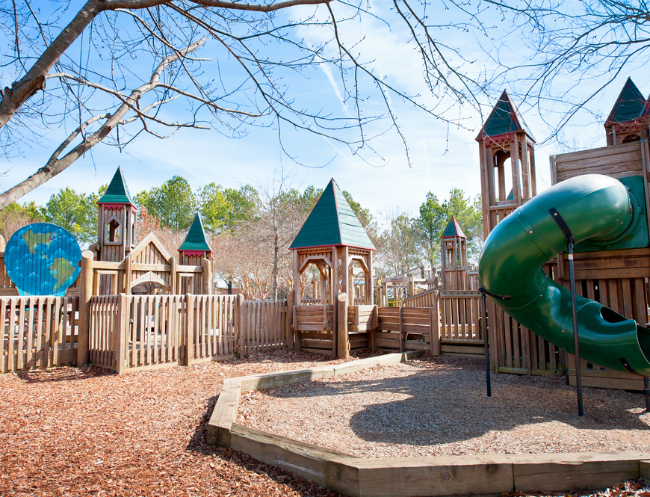 I will admit it that parks are usually more for the kids than for me, but if we stop and get coffee on the way and the warm sun is shining on my face and all I hear is  children's laughter (and not tears and fighting) than I am pretty much in heaven no matter where I am!
In all seriousness, there are TONS of great parks around the San Francisco Bay Area. (Just on a quick search on some new ones I can't wait to check out: Fremont's Central Park, Doyle Hollis Park in Emeryville, Heather Farms Park in Walnut Creek and Mission Hills Park in Pleasanton)
However, my favorite type of park around here is the kind that is all wood and built by the community. There is one in Oakland (Frog Park), Lafayette (at the Reservoir) , Berkeley (Dreamland) and Benicia (Playground of Dreams). I am sure there are more in the area, but those are the ones we have checked out so far. I am in such awe of the architecture of these parks and my kids love them too. Oh and they are FREE, so there you go- a perfect Family Fun Activity in the spring in the San Francisco Bay Area!
3. Open Houses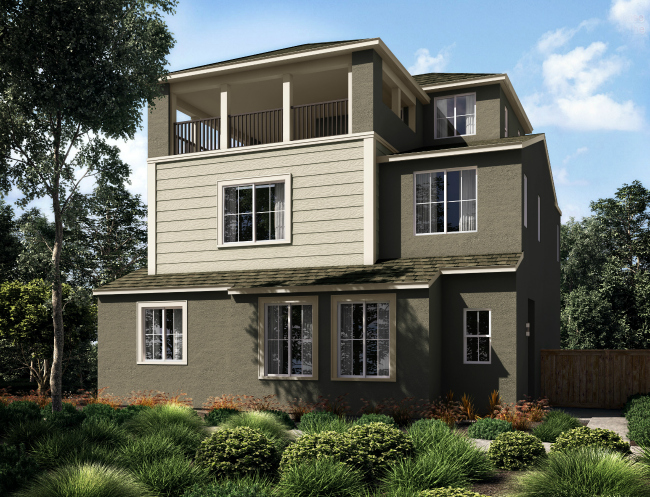 This is one of the most creative frugal family activities for a Saturday that made the list. And you might think that open houses are just for the adults, but really kids can have such fun with them too! Whether or not you are currently in the market to buy a new home, simply going to an open house with your family can give you such inspiration for things you want to do in your current home or help you start a wish list for your next home!
If you want to get really inspired, though, you have to check out this Model Home Grand Opening Event on Saturday, April 22, 2017 in Newark. Bayshores isn't just doing an open house, but they are opening up an entire community of 19 different model homes for tours! Just looking through the photos on their site got me excited. I love the wood planks on this wall and the coziness of the living room.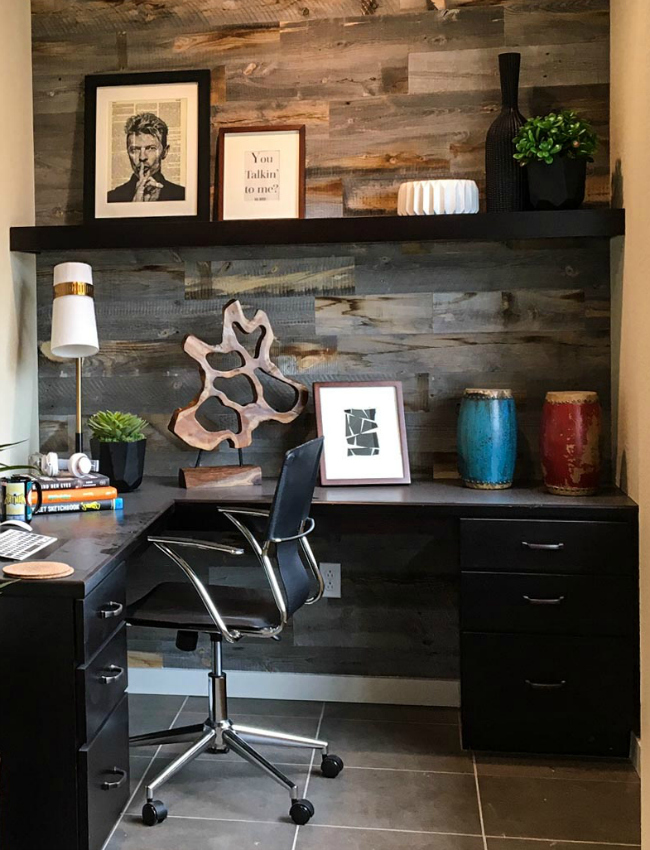 Not only is William Lyon Homes, the home builder, basically creating an in-person version of HGTV, they also have a park for the kids when you check-in and they are bringing entertainment and food trucks in to truly make it fun for the whole family. But the best part? If you tour one of the new model homes, you could win tickets to a Giant's game! It doesn't get any better than that for a Spring family fun activity on the cheap! You can find out more on the event website. You can also register on their Facebook page.
4. Story time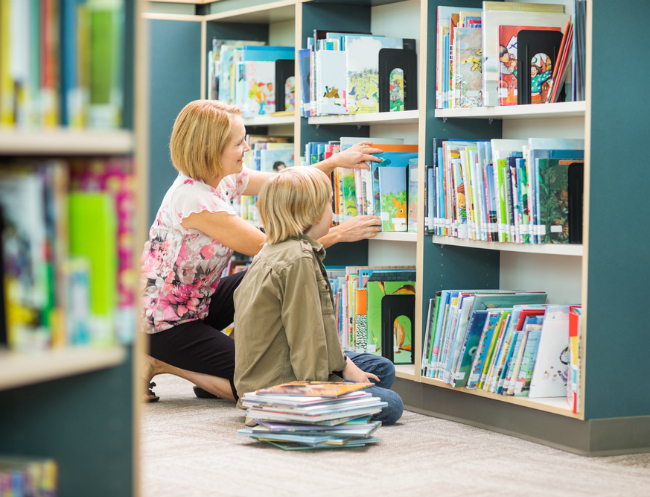 Did you know lots of libraries have a Family Story time on Saturdays just for families like mine that want to do something fun together but don't want to plan a whole big outing and spend a lot of money? They had me at FREE… Check out the Contra Costa County Library Website as well as the one for the Alameda County Library  to see if they have one in your area. Another option is some independent bookstores (thankfully they do still exist in some places!) have family story times on the weekends as well. My family loves spending hours just browsing through books!
5. Crafts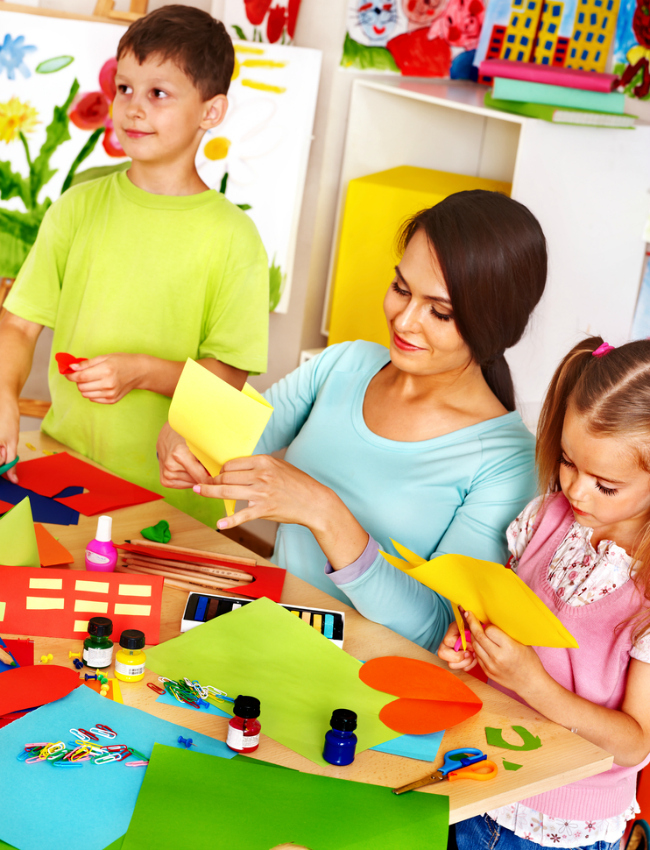 I admit it; I wish I did more arts and crafts with the kids. It is so good for them and so fun for all of us, but it's so…messy. I know, I am terrible. Being messy is great and so important for the kids- I totally don't mind it. It's the cleaning up I mind! But thankfully, there are free family craft times on Saturdays at several places throughout the Bay Area, so the kids can create and I don't have to clean up!
You can head to Lakeshore Learning in Walnut Creek or San Leandro for their free art and craft activity every Saturday from 11-3 pm. (And as a former teacher, I love shopping there too!)
Another great option for crafting and creating as a family is doing a woodworking project at your local Home Depot. The Home Depot Workshop for Kids is held the 1st Saturday of every month and my kids have not only come home with a cute Mother's Day Gift, but they also got a famous orange Home Depot apron! My boys wore them and played construction worker for a good week afterwards!
I feel like I could go on and on about free or frugal family fun activities perfect for a Saturday in the Bay Area, but I had to stop somewhere, so there is your list of 5 Frugal or Free Family Fun Activities perfect for a Saturday in the San Francisco Bay Area!
If you are a local Bay Area Family, how do you spend a free Saturday (that isn't filled with sports or other activities of course!)? Do you like to go out and about or stay home and catch up on life from the crazy week? In our family, we like to do a little bit of both. But whether we stay in or go out, I think it's important that every weekend has some time set aside for some family fun. Off for our next adventure…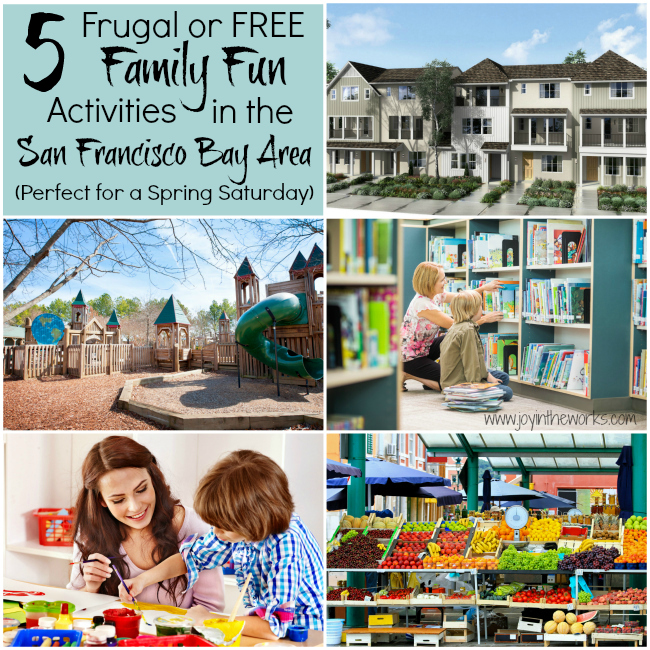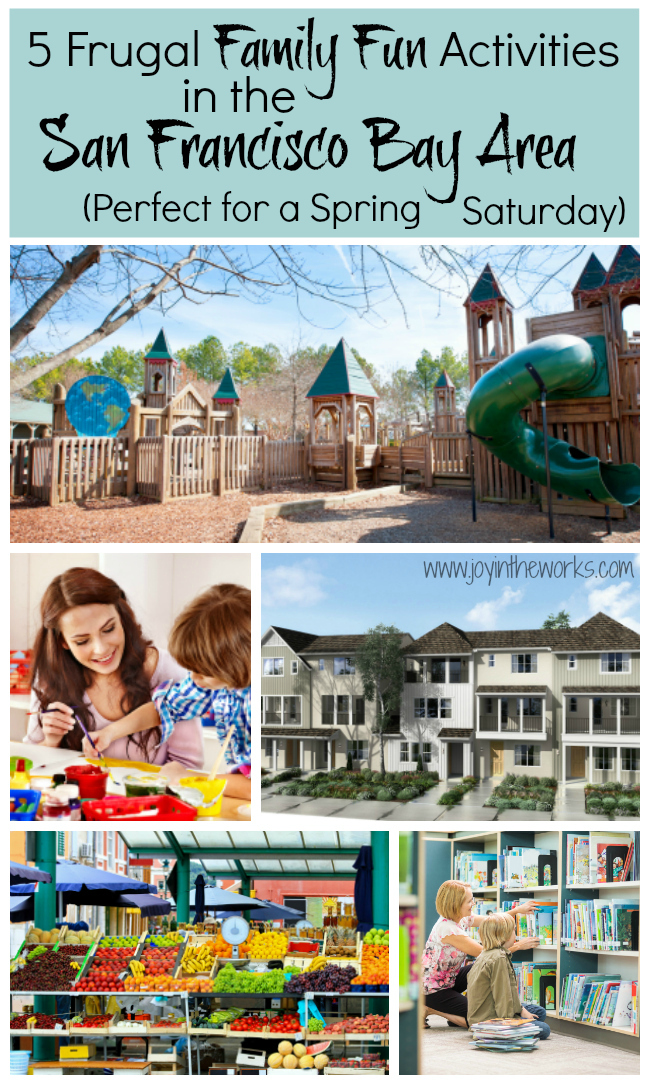 Save
Save
Save
Save
Save
Save
Save
Save
Save
Save