This shop has been compensated by Collective Bias, Inc. and its advertiser. All opinions are mine alone. #BringTheTropicsHome #CollectiveBias
A few years ago my family was lucky enough to go on a tropical vacation.  We had an amazing time living the island life.  We spent the mornings at the beach, jumping in the waves and building sandcastles and then we would head back to our condo in the afternoons so everyone could rest.  Inevitably we would end up going out again for some activity, but it always seemed to end with shave ice or ice cream cones most every afternoon.  Dinner started early with appetizers and drinks, either back at the condo on the roof or at some restaurant on the beach where we would just sit and enjoy the warm sun, the ocean breezes and fresh tropical smells.
But then we came home.  I know I am not the only one who has struggled with the post-vacation blues.  It is such shock to the system to have to leave the island life and go back to the monotony of everyday errands, bills and laundry.  But I decided that enough was enough- I wanted to live that lifestyle all the time.  It's summer after all, we should be able to keep the vacation alive when we get home too!
We got together with some friends and brainstormed what made tropical vacations so special and what kinds of things could we realistically continue after the plane landed.  We came up with some great ways to ease the post-vacation blues and keep the vacation alive by bringing the tropics right to our backyard.
5 ways to keep the vacation alive:
1. Bathing suits: I noticed that people comfortably wear their bathing suits most everywhere they go when on a tropical vacation.  I have even seen people grocery shopping in their bathing suits!  (Although I have to admit there is something so refreshing about the feel of the air conditioned grocery store after a long day at the beach).  So I decided in order to ease the post-vacation blues, we should keep wearing those bathing suits!  Whether it is spending the day at the neighborhood pool or filling up the kiddie pool in the backyard, we should definitely spend more time in our bathing suits in the summer so that we feel like we are still on a tropical vacation.
2. Sandcastles: One of the biggest highlights of our time on the beach while on vacation was building sandcastles. My husband would sit there forever with the kids building these complicated, intricate sandcastles before the waves could come wash them away.  The time spent together building sandcastles was so enjoyable that my husband actually built us a sandbox in the backyard when we got home so that the tradition could continue.  Well, I shouldn't say us.   I only used it so that I could put my toes in the sand to transport myself back to more relaxing times. =)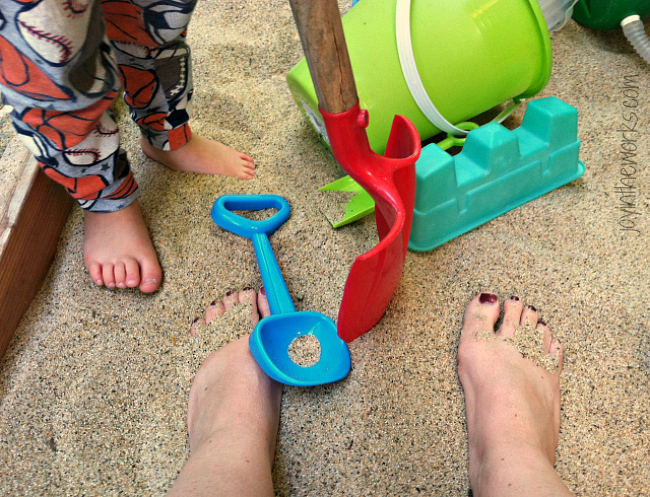 3. Meals outside: When we were on vacation, it was rare to eat a meal indoors- from outdoor seating at restaurants to breakfast on the balcony every morning, eating outside was part of island living for us. I don't know if the food tastes better because of the fresh ocean air or the sweet smell of tropical flowers surrounding your table, but something about eating outdoors always makes me feel like we are on vacation. So one way we live like we are on vacation all summer long is by eating outdoors frequently, especially when we have POG and Hawaiian bread for breakfast!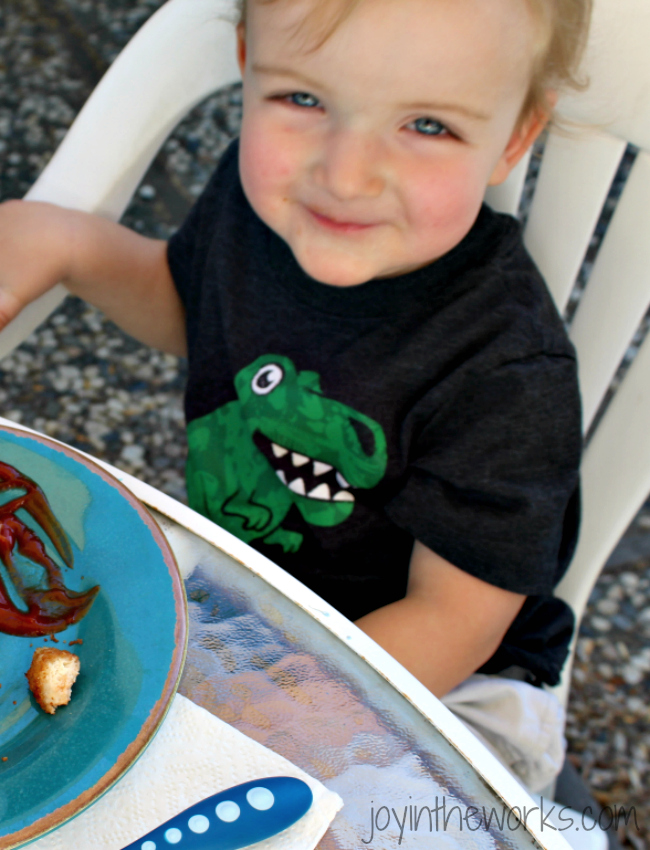 4. Shave ice: Whether it was mud pie, macadamia nut ice cream or actual Hawaiian shave ice, cold treats were a regular occurrence for us while on vacation. When we got home, we invested in a shave ice maker because if something as simple as frozen water and colored sugar syrup can make me feel like I am still on vacation, then bring it on!  Plus the kids loved making it and it was a great addition to our Tropical Tuesdays. Which brings us to the very best thing we did to bring the tropics to our backyard: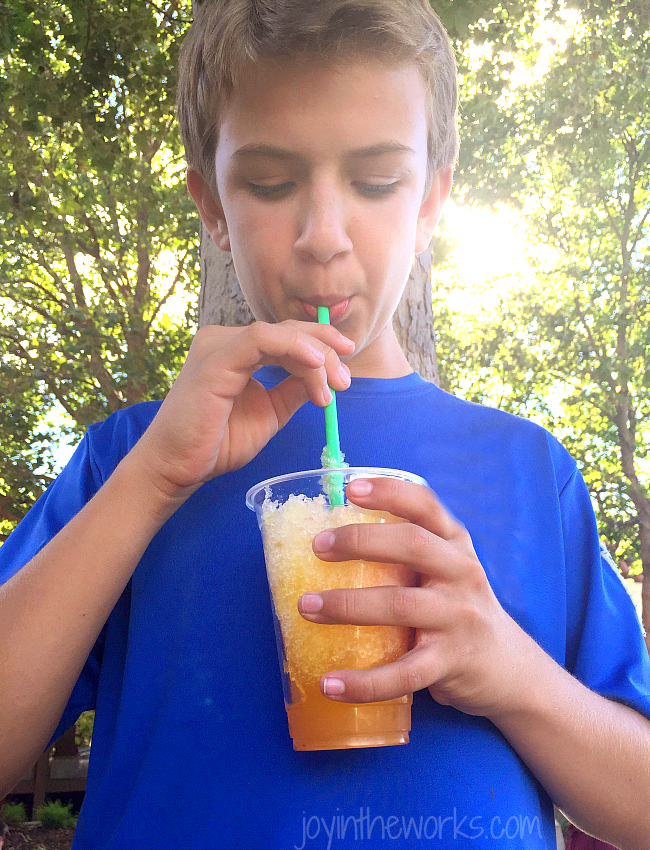 5. Tropical Tuesdays: This was the biggest thing we did to keep the vacation alive. We realized that some of our favorite times on vacations simply involved sharing appetizers and drinks with friends or family.  There is just something about stopping your day at 5 pm and gathering with your favorite people to sit and eat and enjoy the beautiful outdoors.  So we got together with some friends and neighbors and said every Tuesday night during summer is now "Tropical Tuesday".  At 5 pm, our doors are open to friends, neighbors and family.  We told everyone to put on a Hawaiian shirt, a plastic lei and to come over with an appetizer to share. We brought out the POG (our favorite drink while in Hawaii- Passion Fruit Orange Guava juice) added those little umbrellas, lit the tiki torches, put on Hawaiian music and just relaxed and enjoyed our own tropical evening in the backyard.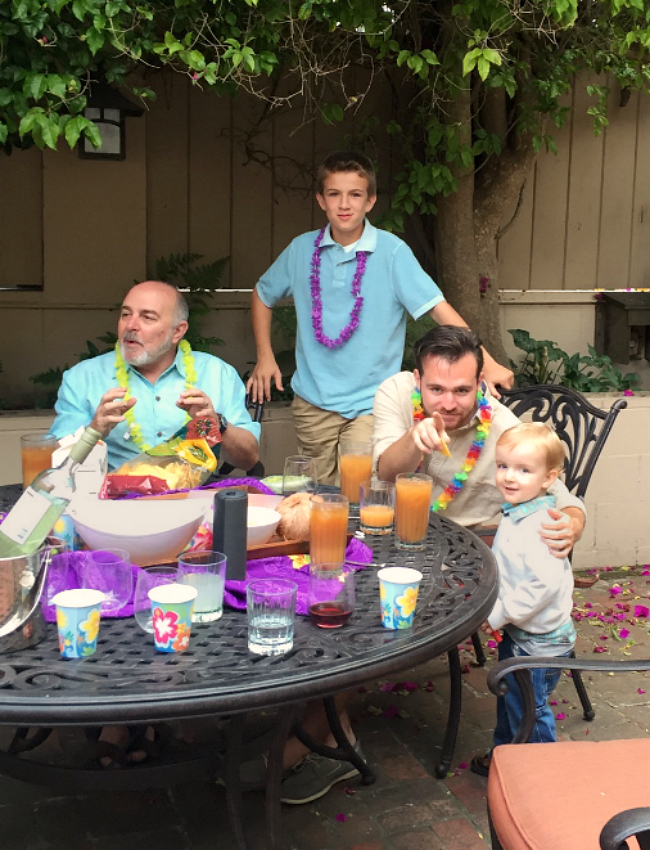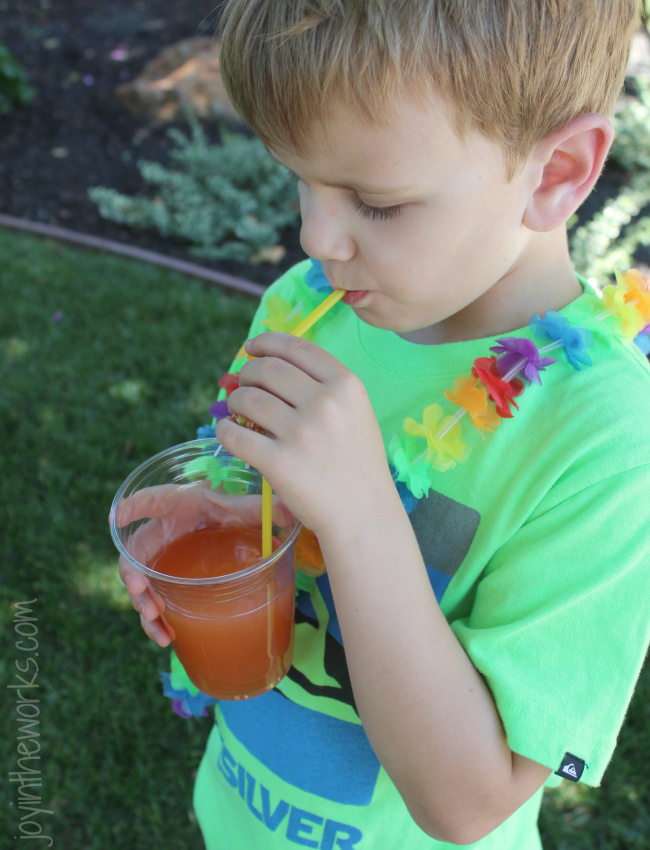 While the adults transported themselves back to the islands, the kids ran around for hours and played.  We all snacked on appetizers all night long and called it dinner.  We would often make shave ice for the kids and open up the sandbox, turn on the hose and let them just play until it got dark. The kids had a blast.
Here's the thing though, when you have all these kids running around on a warm summer evening, playing in the sandbox (with water no less!), snacking and eating shave ice, they get really dirty and sticky. Messes get made and clothes get stained.  But recently I was shopping at this great value store, Dollar General, for party supplies for our Tropical Tuesdays and I found the perfect solution for cleaning all those summer stained clothes AND keeping our vacation alive (and for 30% less than the regular brands!) I found all®'s newest scent offering:  all® Fresh Tropical Mist™.  Not only does it have in-wash pre-treaters for removing stains like shave ice and POG, but the wonderful tropical smell definitely helped ease my post vacation blues by bringing the tropics home with me.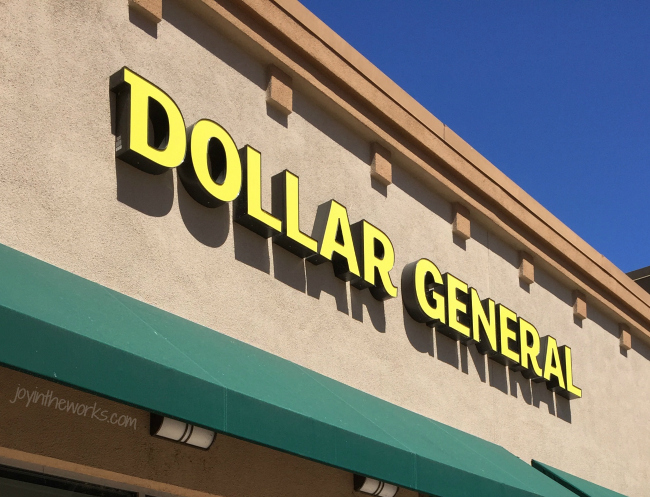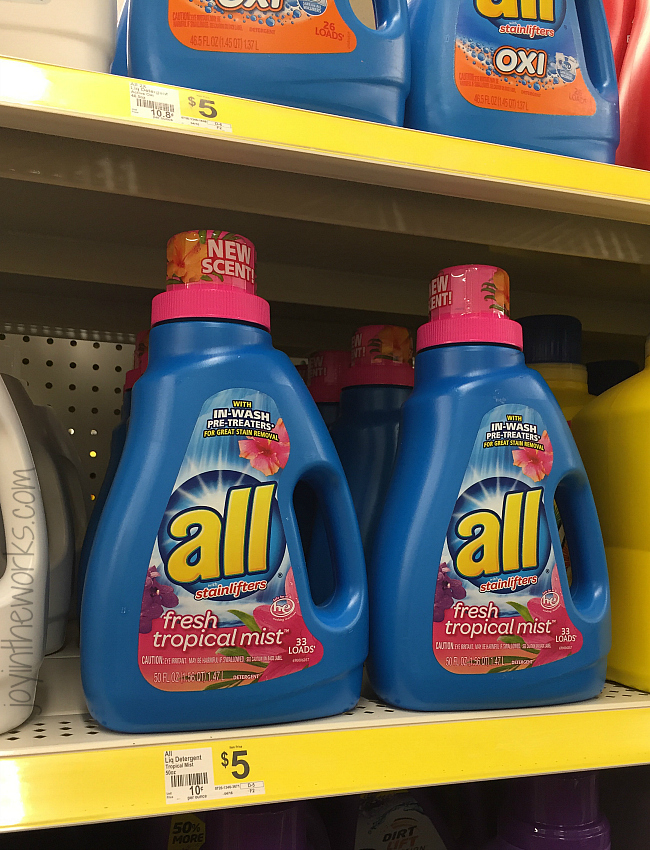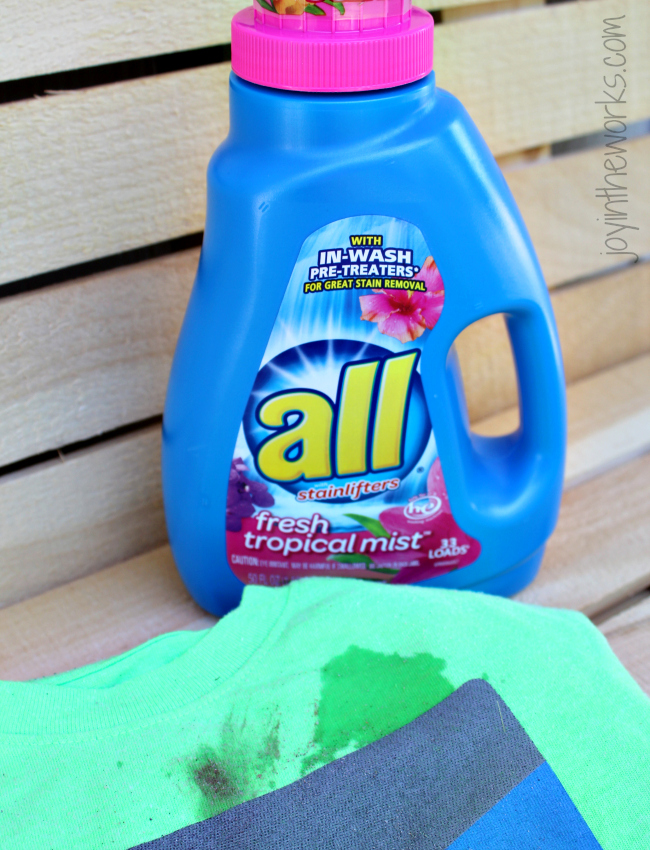 In fact, washing all of our clothes in all® Fresh Tropical Mist™ is the perfect way to transport me back to my tropical vacation as well. I made sure all of our Hawaiian shirts for Tropical Tuesdays were washed in it so that we were transported back to island life through the fresh, flowery scent of our clothing as well.
Interested in bringing the tropics to your back yard?  To find all® Fresh Tropical Mist™ in store near you, visit all®'s website and click "Where to Buy".  And even though it already costs less, you can get a coupon here to save even more.  While you are looking around, you might as well check out these other creative tropical ideas from fellow bloggers on all®'s social hub.
So what do you think? Would these things help you keep your vacation alive or help ease your post-vacation blues?  Would you ever be willing to host your own Tropical Tuesday? (I promise, it's easy!) Would love to hear if I am the only who has a hard time re-adjusting to real life or if you have any other suggestions.  Of course, if you tell me too many stories of your tropical vacations, I will just get more depressed! ;) Here's to living the vacation lifestyle all summer long!