Okay, have you seen the new Peeps Oreos?! Can you tell I am excited about them?! They were really good- I daresay I liked them better than actual Peeps! But I couldn't just leave them as they were- I had to fancy them up by dipping them in a candy coating and adding Easter sprinkles. Candy Dipped Peeps Oreos make the perfect Easter treat and homemade gift for all your…Peeps. (Sorry, I had to ;)
This post may contain affiliate links. You can read our policy on our disclosure page.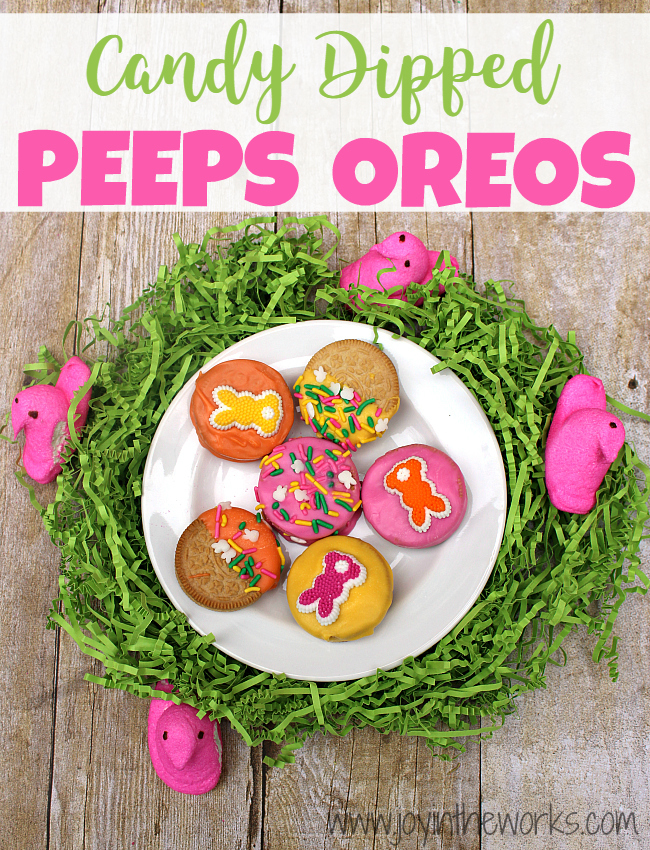 Candy Dipped Peeps Oreos with Easter Sprinkles
Supplies Needed:
Peeps Oreos
Candy Coating (You can purchase melts in various spring colors or just use white candy coating and dye it the color you want. The same goes for white chocolate)
Easter Sprinkles
Bunny Icing Decorations (They actually made a version just for Peeps that I just found! I wish I had found them sooner!)
Wax Paper (Optional, but it's what I use for drying my dipped cookies)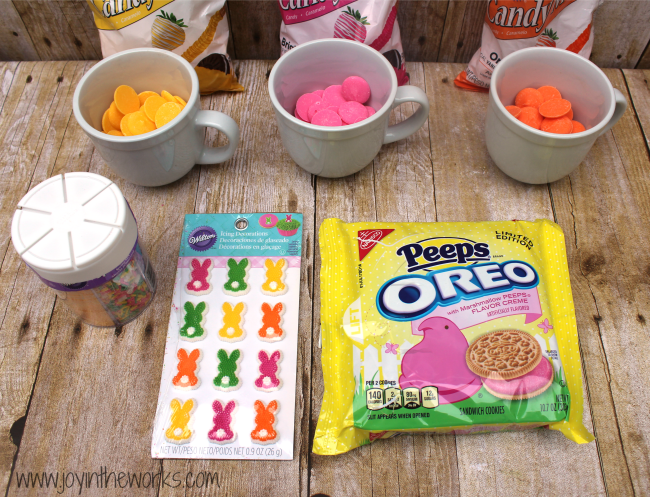 Step 1: Open your Peeps Oreos and unpack the Oreos. I typically use wax paper, but you could also use a flat plate.
Step 2: Melt your candy melts or white chocolate. Follow the directions on the package, especially for the candy coating food coloring if you are going to use it. I chose to use colors that matched the sprinkles and bunny icing decorations I had. I really like the brights for spring colors.
Step 3: Dip your Peeps Oreos in the melted candy coating. I sometimes use a spoon (or a fork!) to dip them.  Sometimes dipping them halfway works best so that you don't have candy coating all over your hands.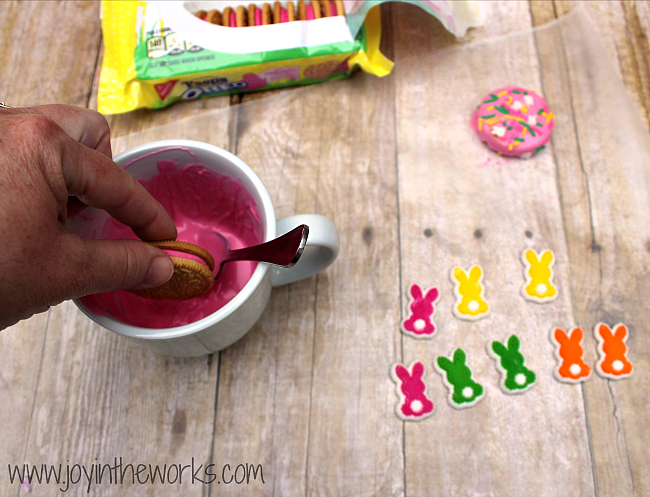 Step 4: Shake on a few sprinkles while wet. Put on the bunny icing decorations while the cookies are laying flat.
Step 5: Let Candy Coated Peeps Oreos dry on wax paper or a flat plate.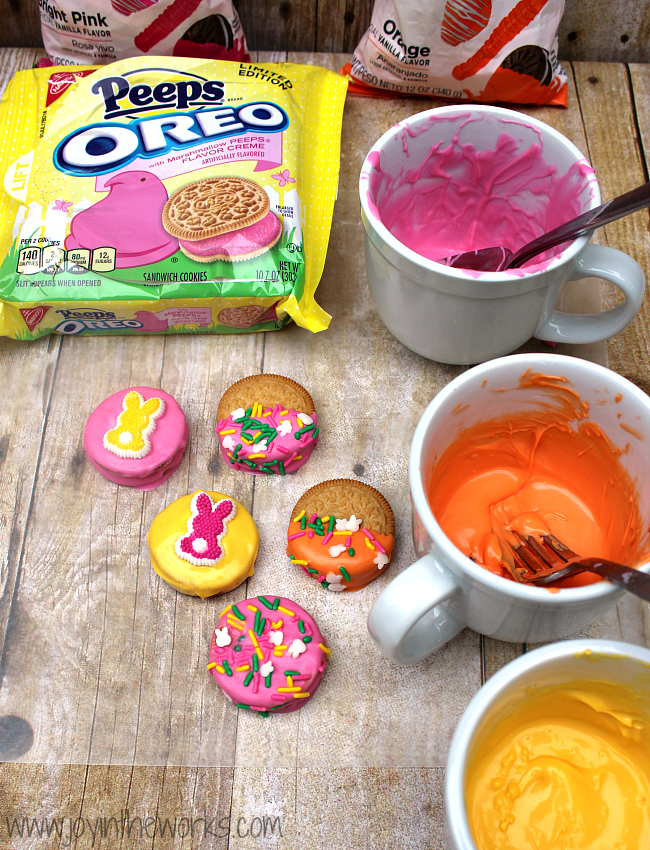 Step 6: Enjoy your Easter Treats and bag up a few to give away if you are feeling especially generous. =)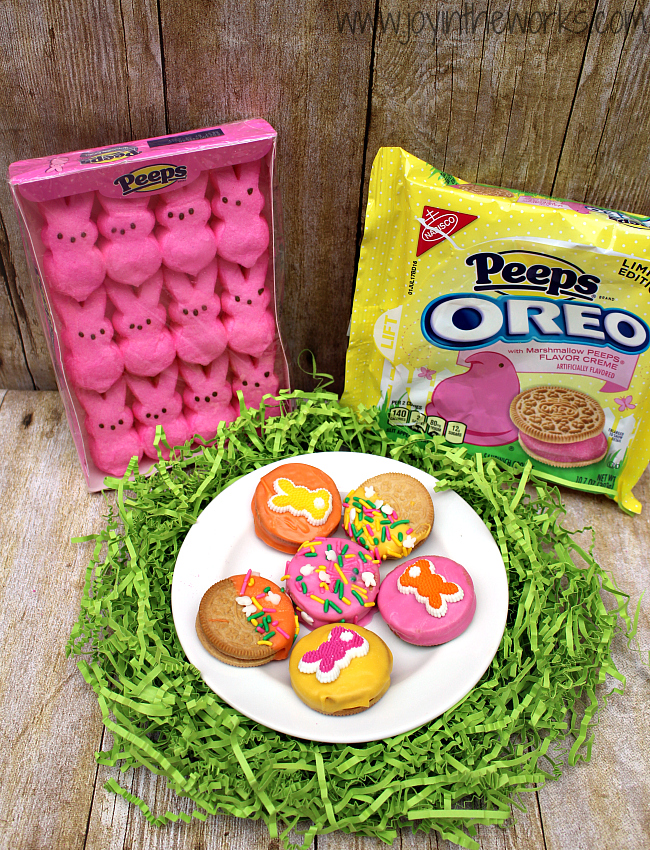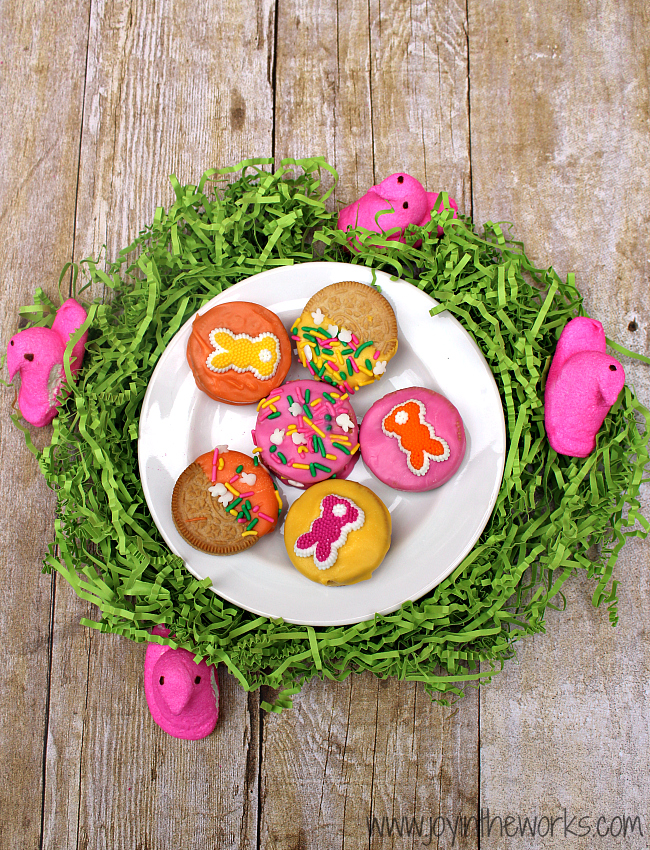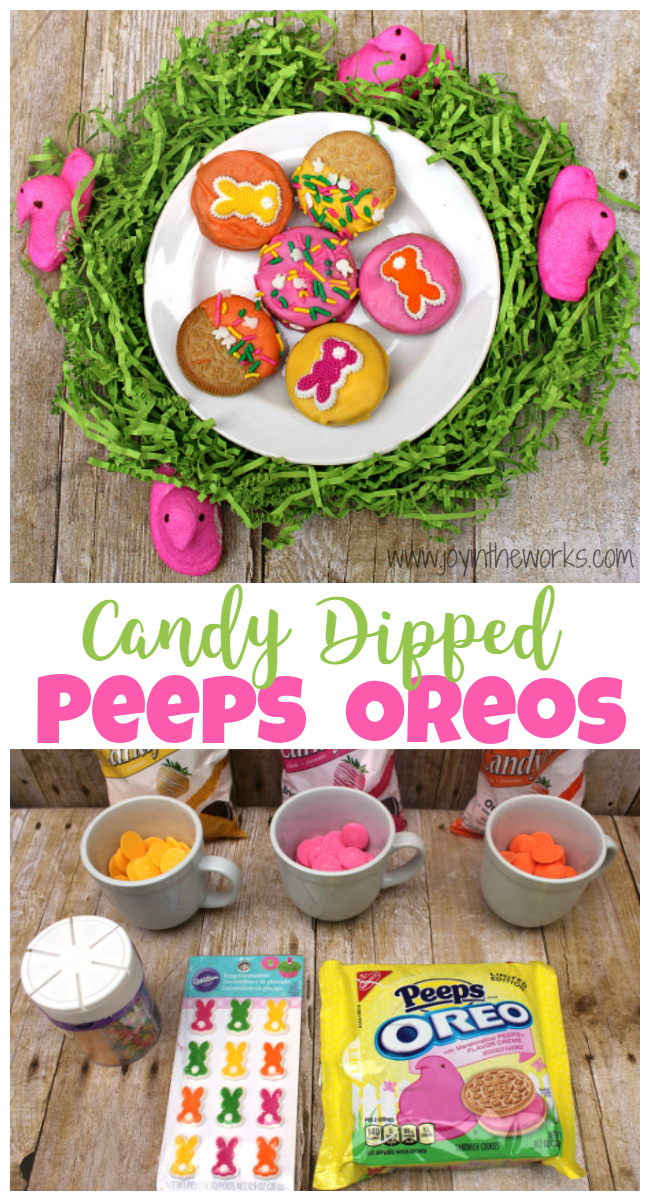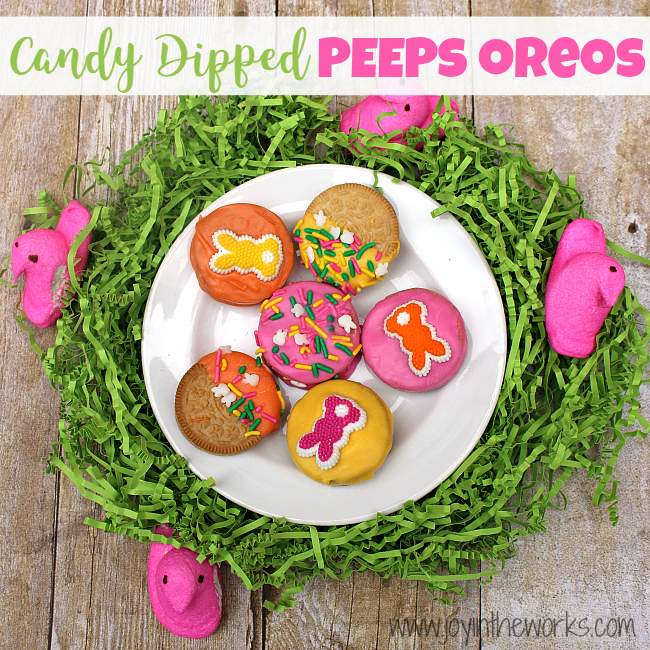 Save