With all the hustle and bustle of the holidays, there is one holiday tradition we never miss! My family always takes one night around Christmastime to drive around and look at all lights. This year we decided we would make it even more fun by adding a Christmas Decoration Scavenger Hunt to the tradition.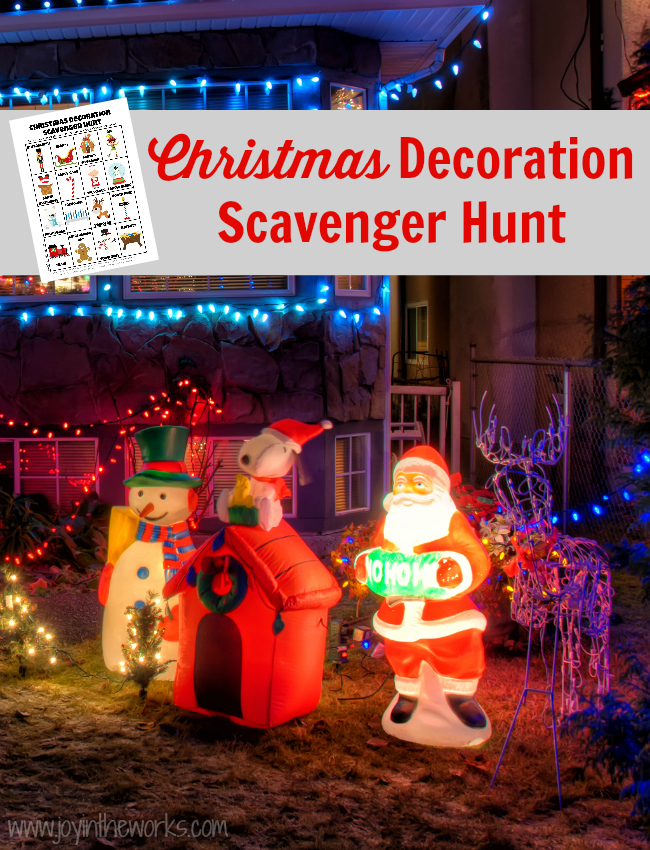 It's so easy for the Christmas season to pass us by that in our house we ask our boys at the beginning of every Christmas season to list one or two activities that they want to be sure we accomplish before the new year begins.  My sugar loving kids usually start with decorating gingerbread houses and my annual Christmas baking session with my best friend from college. But the other thing that always tops the list is our annual drive around various neighborhoods to look at all the Christmas lights and decorations.
We usually start the night with picking up dinner and then make the evening extra fun by getting to eat dinner in the car parked in one of the festive neighborhoods nearby. I have heard of some families that surprise their kids after they put them to bed by getting them up in their pajamas and bringing hot chocolate and cookies in the car with them. I love this idea too!
There is one neighborhood one city over from us that really does up the Christmas decorations, so we make sure to hit there first.  We have been going there for so many years now that we recognize the different houses based on their decorations. I can picture the house that has painted wooden cut outs of each of the seven dwarfs or the house that has a little gingerbread house with a little gingerbread family or my personal favorite is the house that has all inflatable snow globes all over the front yard. When each of these houses add new decorations, we get so excited to point them out to each other.
I thought this year it would be fun to add a new layer to our tradition by adding a Christmas Decoration Scavenger Hunt. My kids just love scavenger hunts and I know that they will love adding one to our holiday light tradition.  If you want to join in the fun, all you have to do is enter your email below and I will send you a copy. I like to print out my scavenger hunts on cardstock, but regular paper is fine too. The other thing that makes this easier is to bring clipboards along as well.  Either way, I hope it adds a fun family activity to your holiday season!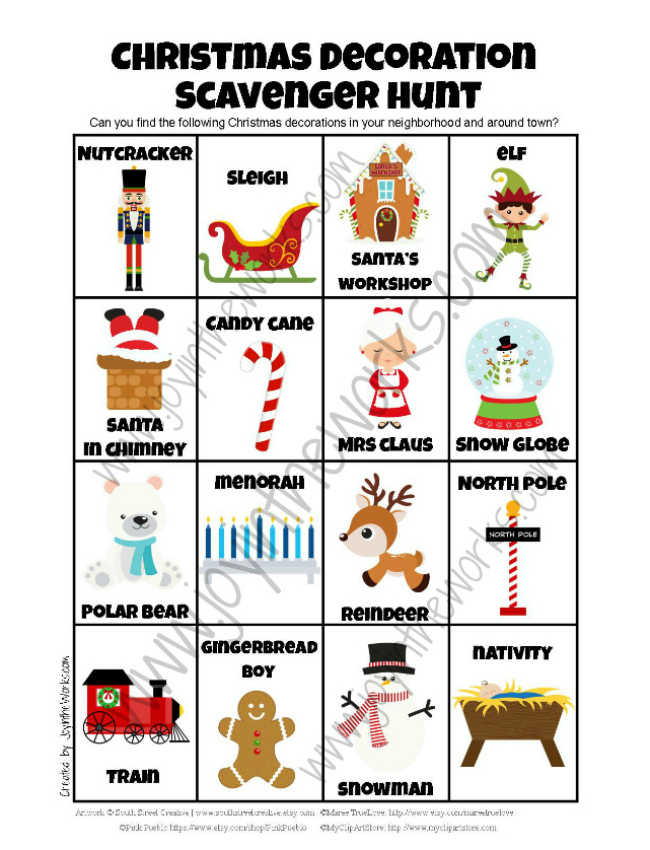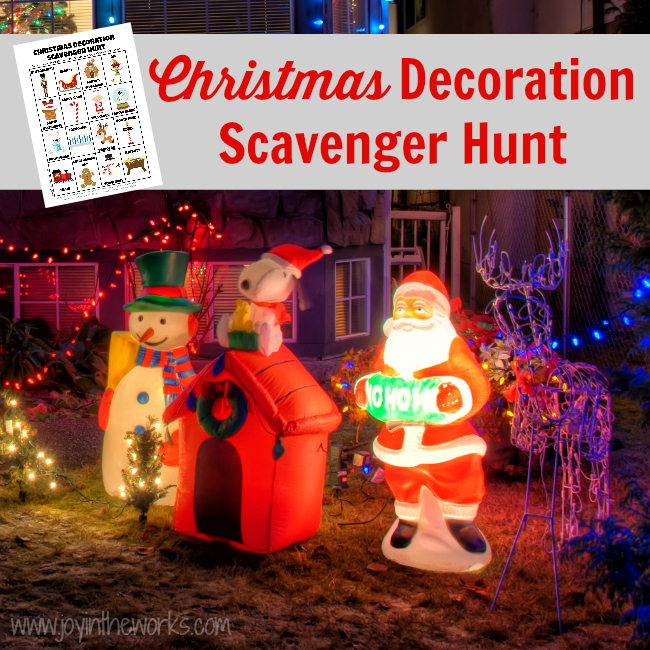 What about you? Do you have any holiday traditions? Anything that your kids are always asking to do at Christmas time? I love adding new ways that help me slow down the holiday season and really soak in the magic with my kids.