Admittedly, I am one of those moms that has a hard time letting her "babies" grow up. Especially at Christmas time. I don't care how old they get, I have decided that I will always buy my boys at least one toy for Christmas.  Of course, then I get stuck not knowing what to buy! ;) Thankfully, my favorite local Toy Store Owner had some great recommendations for Christmas presents for older boys.
This is series of gift guides from a local toy store owner with over 20 years experience! Games Unlimited is always my go-to-place for children's toys and gifts. I simply give them the age of the child I am buying for, their gender and my budget and I tell you, more often than not, I walk out of the store with a wrapped gift in less than 10 minutes! They are that great with their ideas and always have creativity in mind for the kids. You can follow them on social media on Instagram or Facebook. Or you can read their series of recommendations for Christmas gifts for this year on my blog!
These are the recommendations for Christmas gifts for older boys, but you can also read about gift ideas for older girls, preschool girls, preschools boys and the top games of 2016! I feel like we scored big here. =) Hope this helps you with your Christmas shopping!
*Reminder: All product links in this post are affiliate links. You can read more in our Disclosure Policy.
**Also, these toys are the hot toys of 2016. While they may still be engaging and relevant after this time, it is possible that they may become discontinued, recalled or no longer in stock. Always, do your research before purchasing.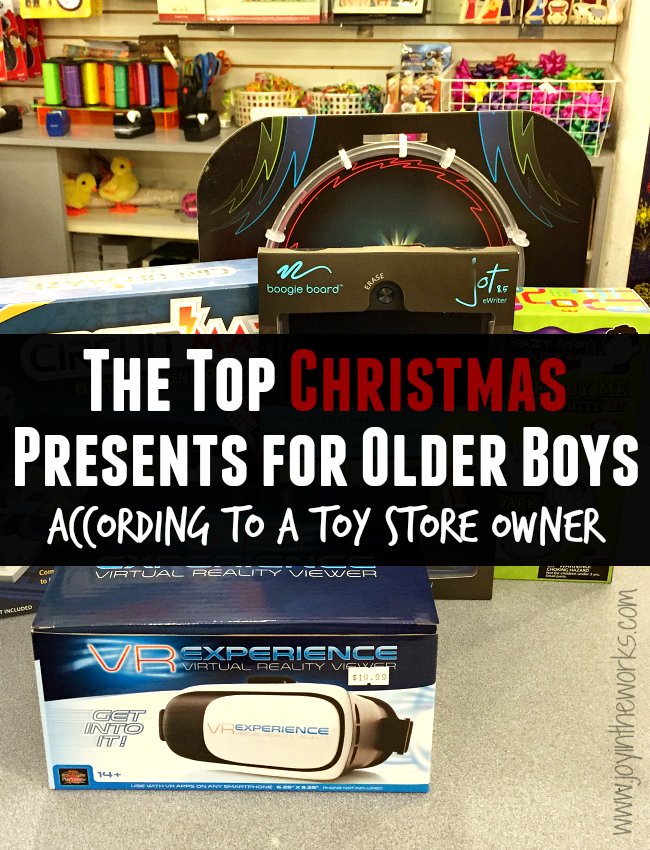 The Top Christmas Presents for Older Boys