One of the best things about living in a small town is all the "Mom and Pop" shops we have.  We are lucky enough to have a fantastic toy store in town called Games Unlimited.  It's our go-to place for creative gifts and toys for kids. Not only do we find toys there that you don't see at the big box stores, but you can find out the latest trends and the hottest toys.  I usually spend most of my time when we are there chatting with the owner of the shop about his favorite new toys.
With Christmas rapidly approaching, I was lucky enough to find out the top Christmas Gifts for Preschool Boys for 2016, according to the owner of the toy store. And I am sharing them with you in 5 separate posts!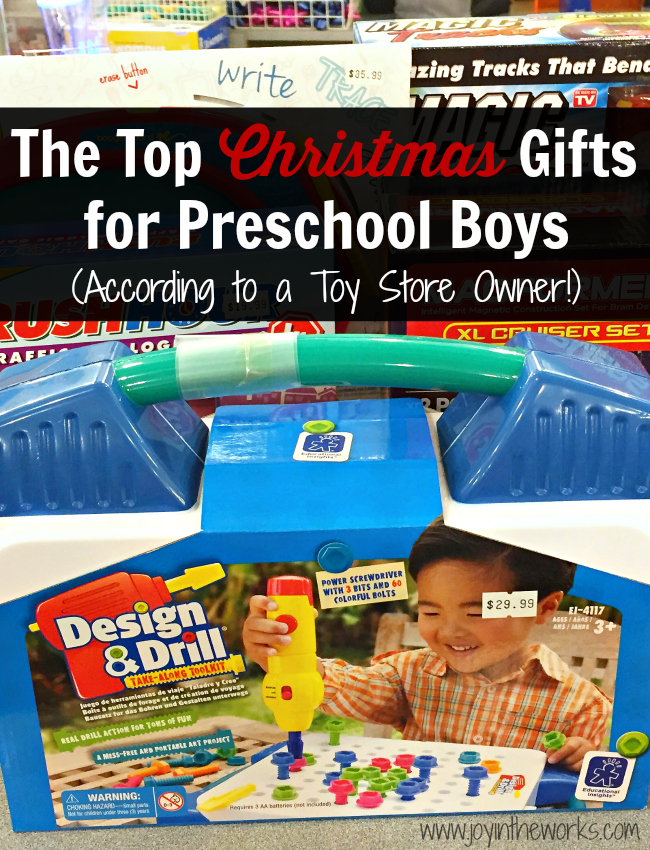 Now before you get upset that we are considering these "boy" toys, please know that is not the case. First of all, I am sharing the toy store's recommendations in several different categories (Top Games, Older Boys, Older Girls, Preschool Girls, Preschool Boys).  And simply for ease of organization, we divided the toys by gender and age, but please don't feel limited by those labels. In fact, as we complied the lists, we both lamented how the companies market products for one gender or another simply by color of the packaging or toy.  We also included some toys on both lists and could have done more.
Regardless of how I organized each post, read on to find out one toy store owner's recommendations for Christmas gifts for Preschool Boys. Each item is a good seller in the store, is appropriate for that age group and has not had any issues with returns due to poor quality. And after 20 years working at the store, I definitely trust his opinion! Want to know more about Games Unlimited's recommendations? Follow along on Instagram and like them on Facebook!
*Just a reminder that all product links are affiliate links. Read the Disclosure Policy for more information.
**Also, these toys are the hot toys of 2016. While they may still be engaging and relevant after this time, it is possible that they may become discontinued, recalled or no longer in stock. Always, do your research before purchasing.
The Top Christmas Gifts for Preschool Boys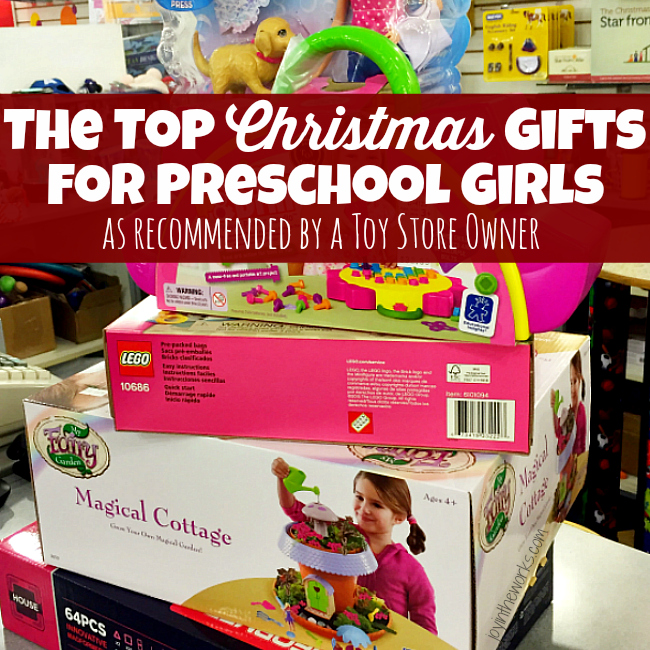 Don't forget to follow Games Unlimited on social media to find out more about Games Unlimited's recommendations this holiday season? Follow along on Instagram and like them on Facebook!