Of all the gift categories, this one is the most challenging for me. Not only is is harder to find toys and games for the older kids (but still important I think- they need to be able to let loose and have fun!), but I am a mom of 3 boys, so I have no clue what the top Christmas gifts for older girls are!
Thankfully, I can head over to our local toy store, Games Unlimited, to get some fantastic recommendations. And lucky for you, I am sharing all of their favorite toys and games in a series of gift guides! The toy store owner (with over 20 years experience) shared his favorites for Preschool boys, Preschool girls, older boys, older girls (this one) and top games.  Want to follow along as they share more during this holiday season? Follow Games Unlimited on Instagram and Facebook.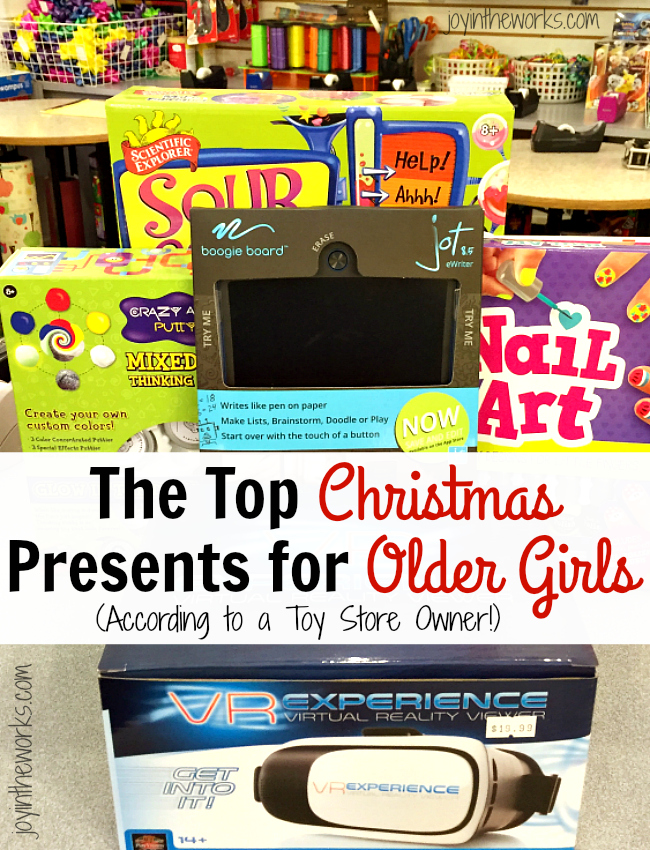 Wondering why we divided the gift guides by gender? You can read more about our thoughts on toys just for girls or just for boys here. Ultimately, it was largely a decision based on ease of organization. In fact, there are many crossovers between gift ideas for older boys and older girls.
*Just a reminder that all product links are affiliate links. Read the Disclosure Policy for more information.
**Also, these toys are the hot toys of 2016. While they may still be engaging and relevant after this time, it is possible that they may become discontinued, recalled or no longer in stock. Always, do your research before purchasing.
The Top Christmas Presents for Older Girls