Looking for a fun, but unique activity to do for a Class Valentine's Day Party? Or  just like to do some family fun Valentine's Day activities at home with the kids? Check out this easy Valentine's Day Conversation Heart Catapult where the kids can make catapults to launch candy into cups and compare how far different candies fly!
**This post may contain affiliate links. See our disclosure page for our policy.**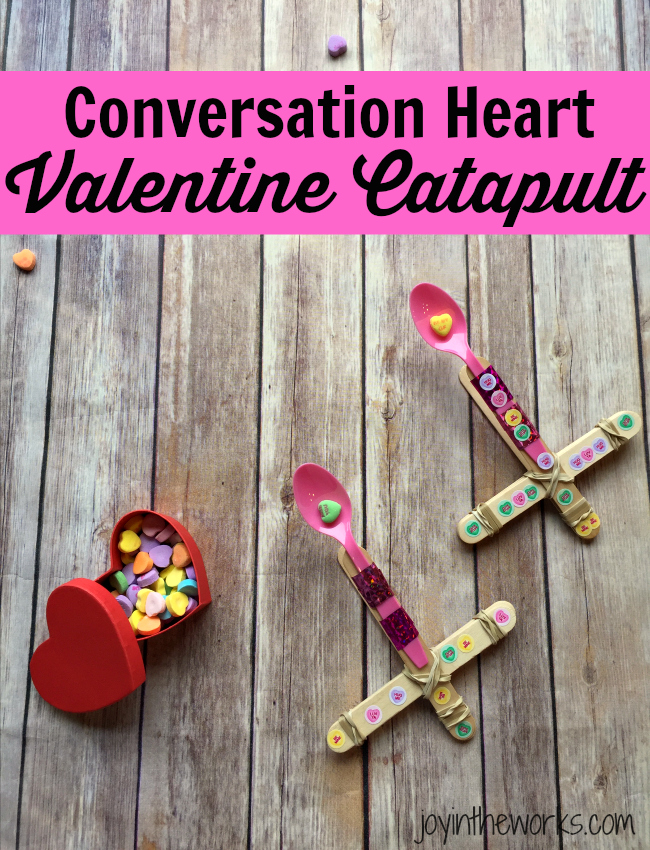 Supplies:
Conversation Hearts
Valentine M&M's or other Valentine Candy
Catapults (Jumbo Craft Sticks, Rubber Bands, Plastic Spoons Any color spoon works!)
Valentine Tape (Optional for decorating your catapult)
Valentine Stickers (Optional for decorating your catapult)
Red Cups (Optional for catching the hearts)
Masking Tape and Sharpie (optional for marking the results of your experiment of how each candy flies)
Valentine STEM Activity: Conversation Heart Catapult
My kids and I had so much fun at Christmas doing the Gumdrop Catapult that we had to make one for Valentine's Day! This go round we launched Conversation Hearts, but we also added in some M&M's for some comparison. We ended up decorating this version a bit more, so it made Mommy happy to get some crafting in there- especially with all my boys! I really think this would be a fun Class Valentine's Day Party activity as well.
Just like last time, I went to the experts (because yes, I forgot how to make them even in such a short time!!). This explanation by Devin Collier on How to make a catapult is so fantastically simple that even I can do it and I am terrible with directions and all things spatial like this. The images and steps are laid out very clearly. Like before, the only adjustment I made was attaching the spoons with Valentine tape instead of the rubber bands he suggested. This time we also added some stickers as well. All of those things are purely optional and just made things look more festive for Valentine's Day.
I have added a few photos this time of the beginning steps of us gathering supplies and assembling the catapults, but you need to go to Devin Collier's site for the actual step by step instructions. Trust me, he explains it way better than I could anyway! =) But here are a few pictures to show you the steps along the way:
Supplies gathered: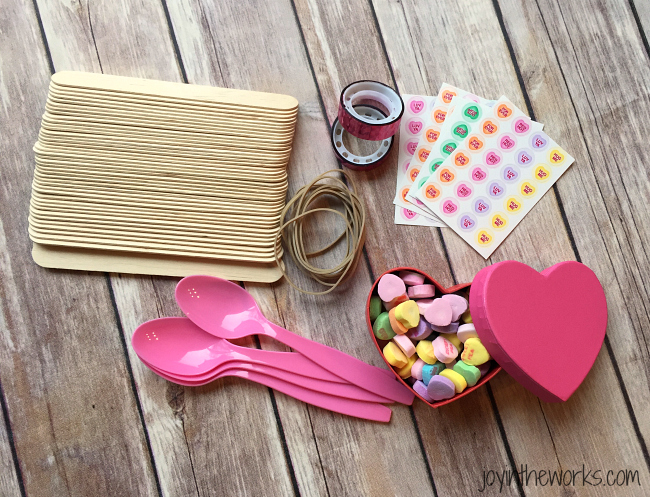 Dividing up the supplies according to the directions: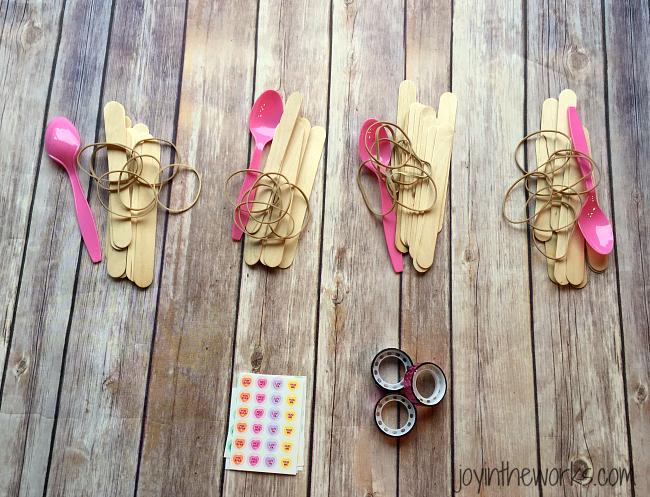 Assembling the catapults: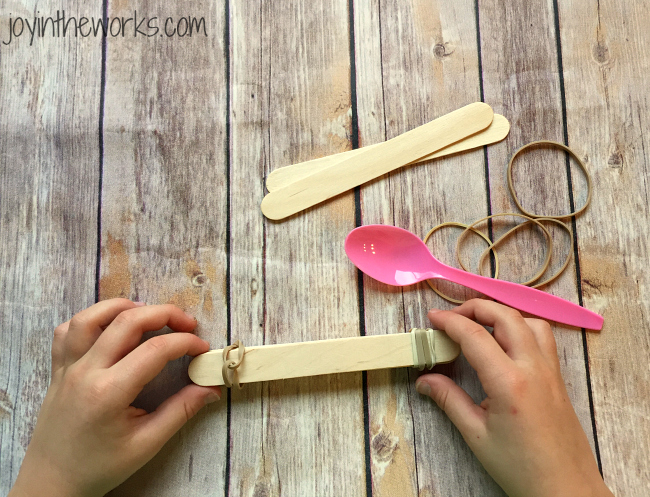 Putting the stickers and the final touches on the Valentine's Day Conversation Heart Catapult:
The finished product: Valentine's Day Conversation Heart Catapults!
Launching Conversation Hearts: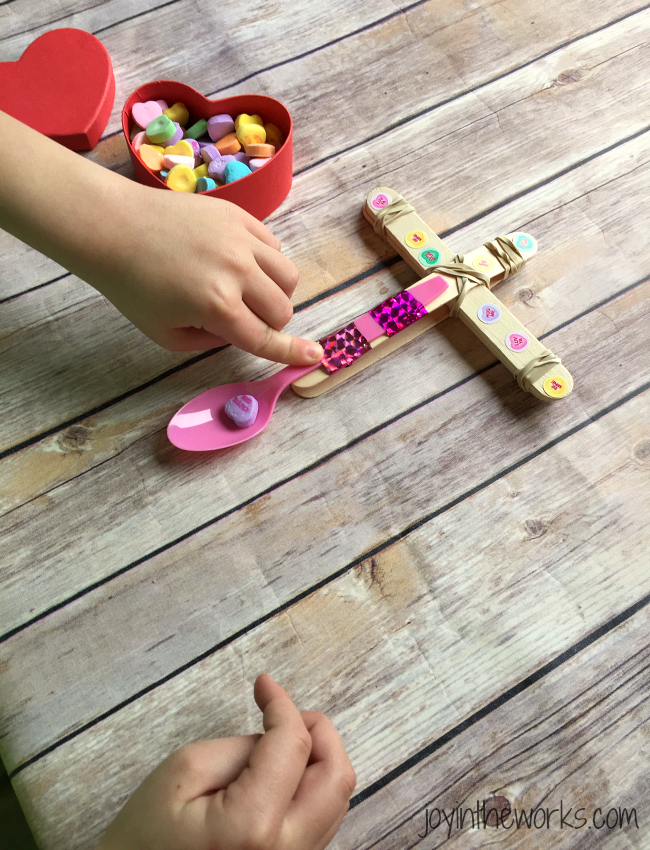 Trying to launch the candy into cups: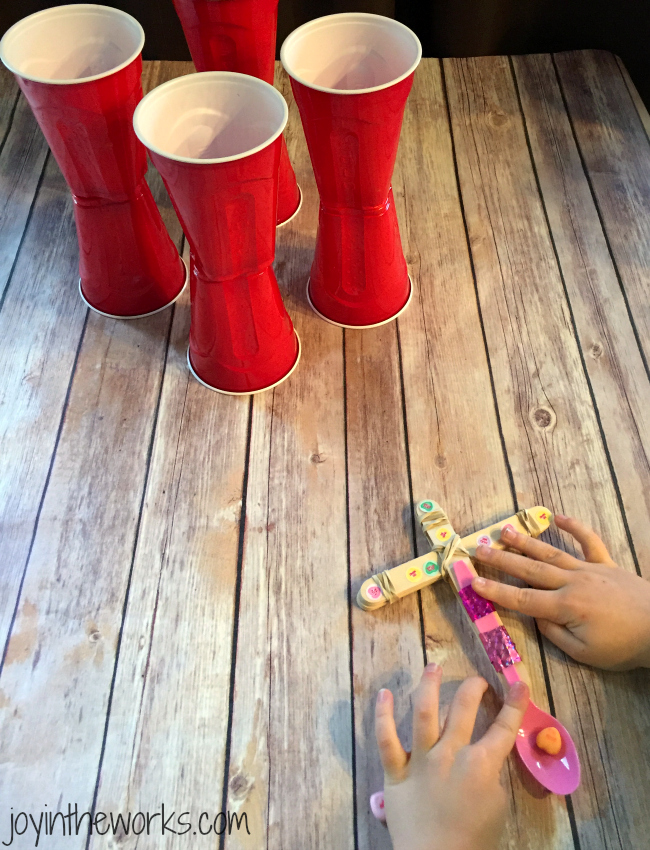 Doing candy comparisons. Which launches further, the Conversation Hearts or the M&M's?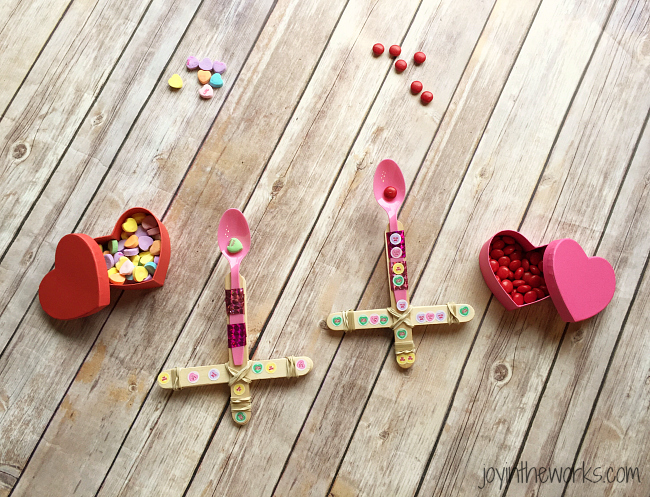 Of course, then we had to do taste comparisons as well. =) I am a chocolate girl, all the way! What about you? Do you like Conversation Hearts? Know any other fun games to play with them? I have half a bag left and I am always looking for more games with Valentine candy! =)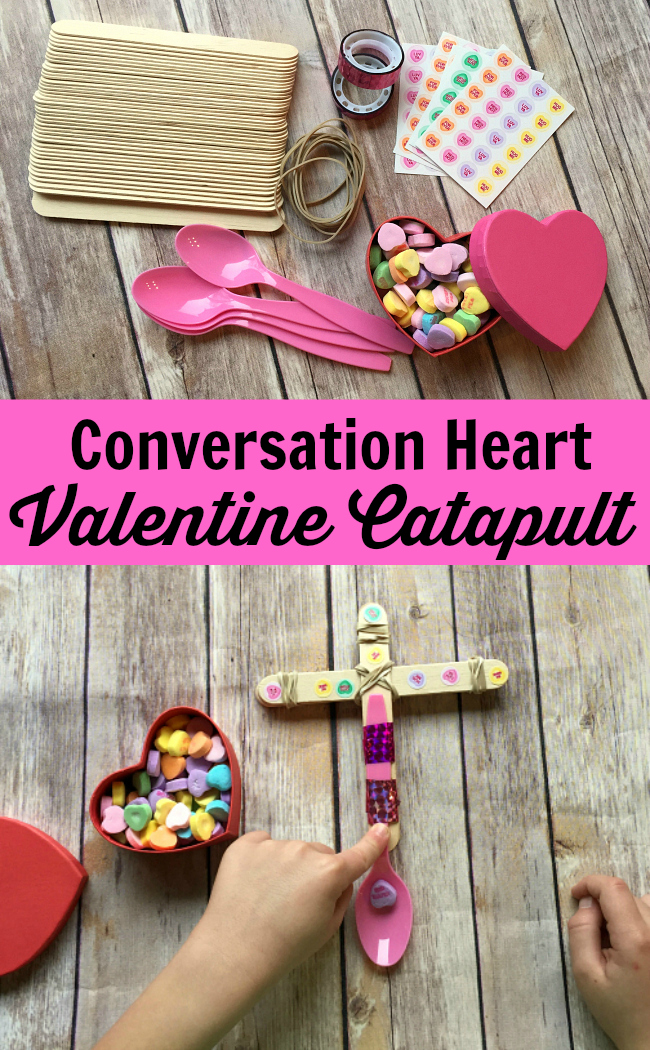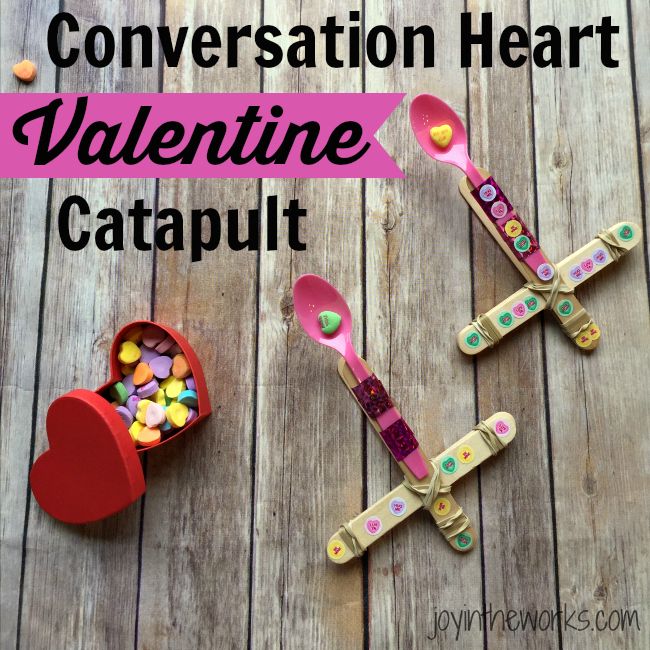 Save
Save
Save
Save
Save
Save
Save
Save
Save
Save
Save
Save
Save