I am back with another edition of Friday Funnies!  I am so excited to share these with you as I have had my kid's funny quotes and sayings through the years made into comic strips!  Ever since my 12 year old started talking, we have always written down the funny things our boys say.  The kids get such a laugh reading through the old ones, so I thought making them into comics would be a great way to preserve the memories.  Now I know they won't be AS funny to you, but still thought I would share.  Happy Weekend!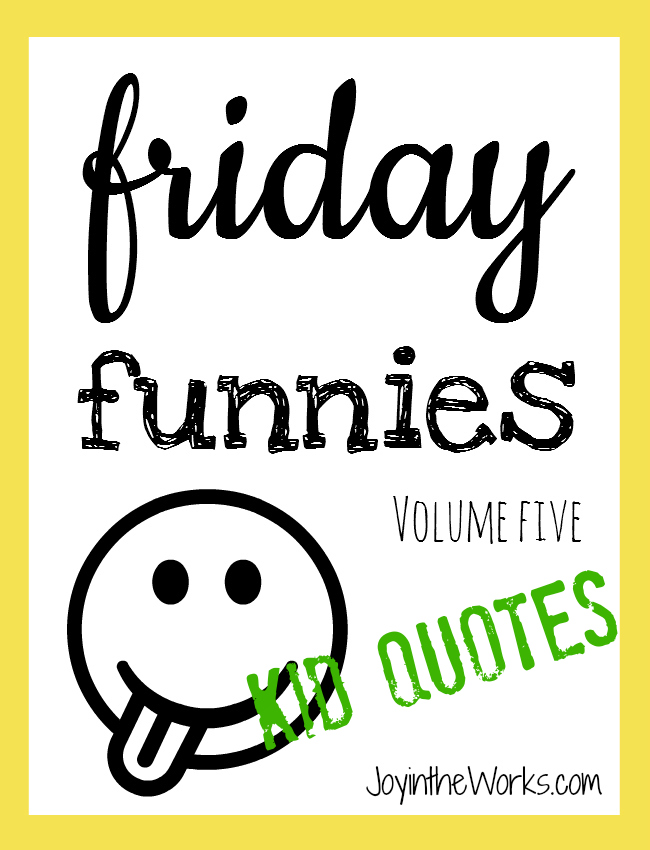 This first kid quote is from my middle kid when he was 5 years old.  We love to play 20 questions in the car and being the modern day kid he is, he asked this question: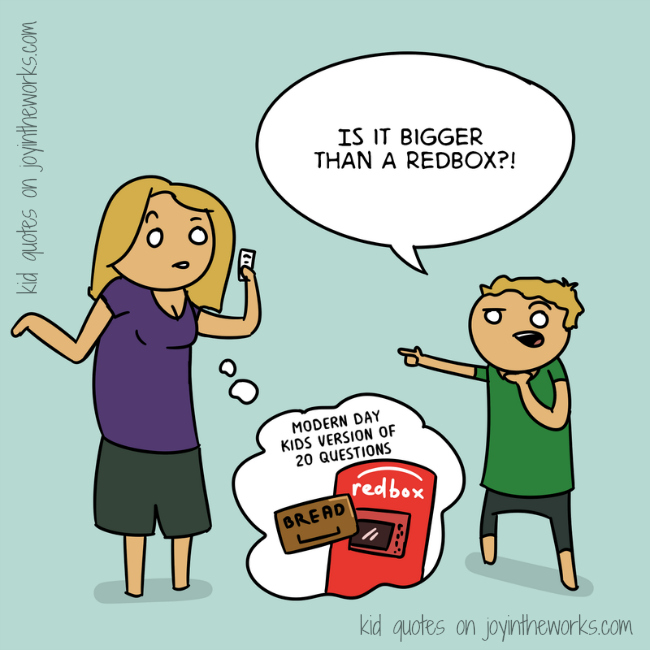 This one is also the middle kid – the things he thinks of! ;)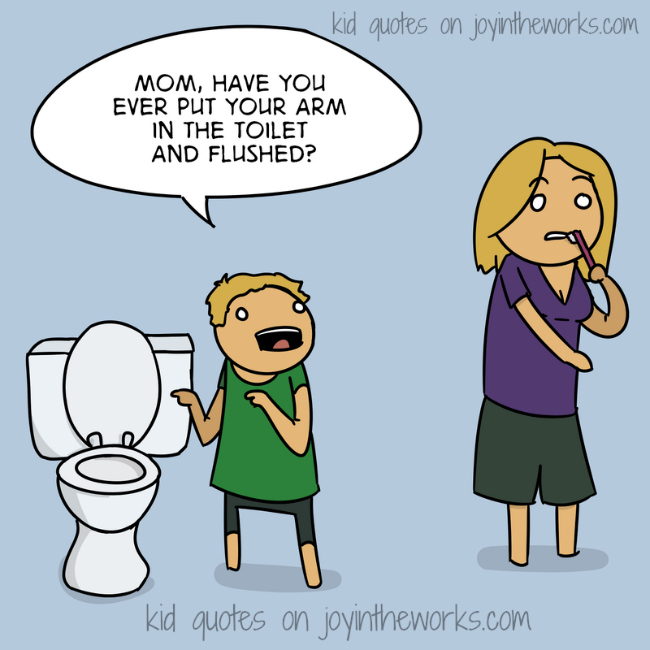 Interested in getting some of your own comics made?  Check out this awesome cartoonist on Fivver!