Whether you call it a Halloween Boo Mix or a Fall Snack Mix, I have got you covered for both! A few years ago, I did a Class Halloween Party for my son's TK class and we came up with a mostly healthy snack mix that had follow-along directions to encourage independence and help kids practice their counting skills. Ever since I shared the details of this party (and his older brother's 5th grade Class Halloween Party), I have gotten lots of requests for those printable directions! And I am finally getting my act together to get it up on the blog! I couldn't decide what to call it and since I am committed to giving you lots of freebies, I did a post for both! =)
If you are hosting a Fall Festival or prefer a Fall Themed Snack, check out this post here for your free printable follow-along directions. You can also get a Fall Themed Treat Bag Topper here. If you prefer to make a Halloween themed snack, you can read on for the details of our Halloween Boo Mix! Your free printable follow-along instructions are available at the end of this post and your Halloween Boo Mix Treat Bag Topper that turns your Boo Mix into a favor a gift, is available in my store here.

This post contains affiliate links meaning I receive a small percentage of any purchases made. You can read more about my disclosure policy here.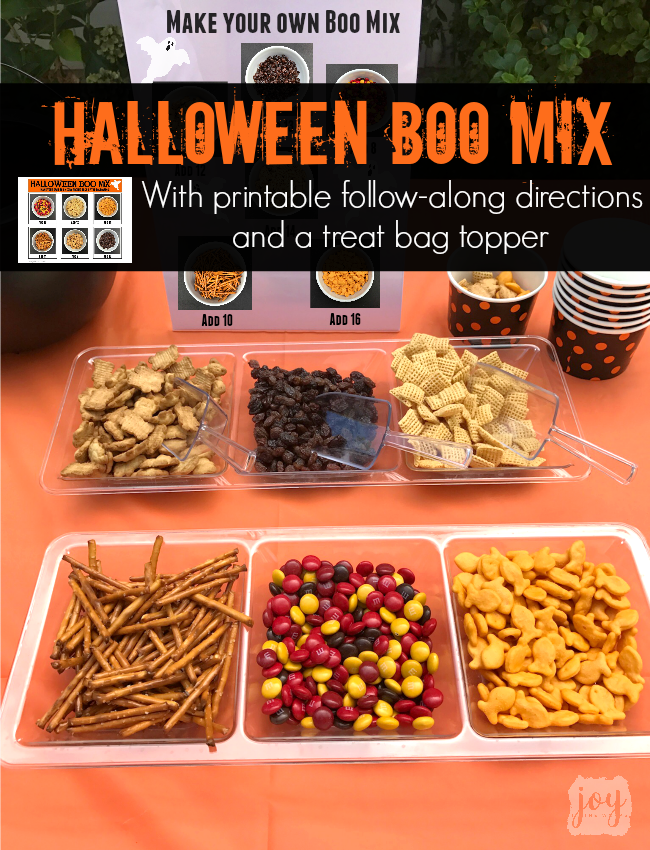 Halloween Boo Mix
Supplies Needed for Halloween Boo Mix:
Teddy Grahams
Pretzels
Chex Cereal
Goldfish Crackers
Raisins
Fall M&M's
**You can, of course, put anything in your Halloween Boo Mix! Because we were dealing with little ones, we tried to keep it as healthy as possible (with a little splash of sweet M&M fun to celebrate the holiday! However, if you are looking to use our printable directions, you do need to stick to the items pictured. Of course, feel free to cover up items or change numbers as you see fit!)
Containers: Halloween Snack Cups or Snack Bags with Halloween Boo Mix Treat Bag Topper
Directions: Printable Directions available at the bottom of this post.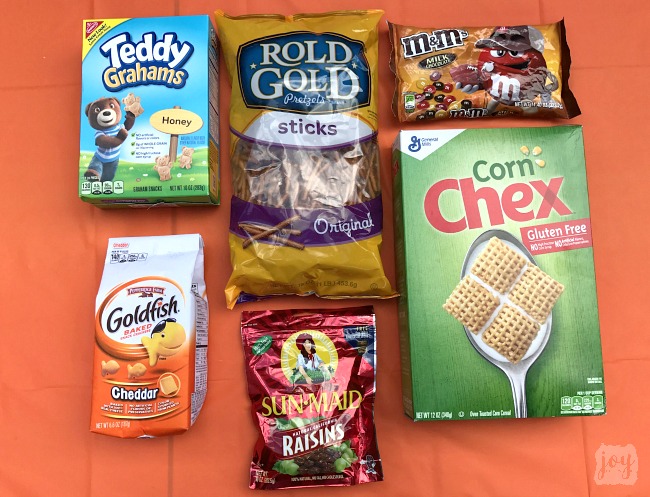 We set up our snack options in this simple divided tray, but you could also use simple plastic bowls and spoons.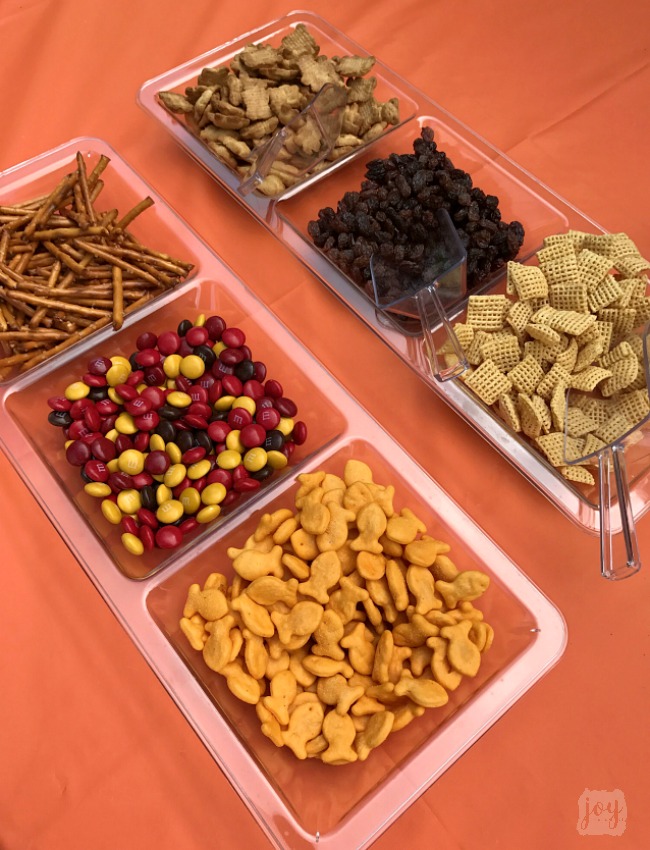 For our Halloween Boo Mix, we created this printable for kids to make their own. They can skip any item they don't like, but this helps them to create their own snack (and not eat too many M&M's!) Plus, giving the children instructions to follow promotes independence and gives them a fun way to practice their counting skills!
Here is a sample of the Halloween Boo Mix Printable Follow-Along Directions that you can receive by signing up below. (It won't have the watermark of course!)
While we used scoops to count out our portion, you can use spoons or any other means of keeping germ sharing to a minimum! =) I have used Halloween snack cups at different times, but for Halloween Class Parties, I prefer to use snack bags with an attached snack/treat bag topper for those children who want to bring their snack home with them. It makes a great favor too!
This Halloween Boo Mix was a big hit with the kiddos and was perfect for TK Class Halloween Party because it gave them an activity as well as a snack! However, if you have older kids who want a little bit more of a Halloween slant on their party and their snack, we also have Candy Corn Snack Mix and Zombie Snack Mix coming soon to the blog! Of course, if you prefer to just have a Fall Snack Mix you can get that here. Even better? We have the Ultimate Pumpkin Spice Snack Mix coming soon too! So many deliciously snacky options for the fall! =)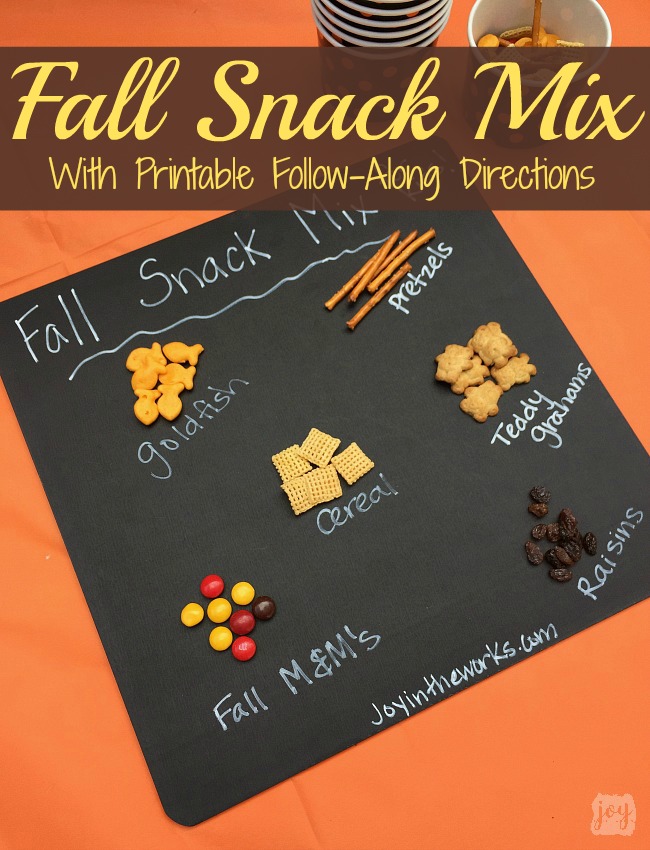 Download your free printable follow-along instructions for the Halloween Boo Mix below, plus you can get the Boo Mix Snack Bag Topper in the store here.