Make your town 4th of July Parade extra exciting for the kids by adding this 4th of July Parade Scavenger Hunt! Kids can find all sort of fun items from a dressed up pet to Uncle Sam to an old fashioned car! If your town doesn't have a 4th of July parade, but perhaps a Memorial Day celebration, this printable will work great for those events as well!
This post may contain affiliate links. You can find out more about how affiliate links support the costs of this blog on our Disclosure Page.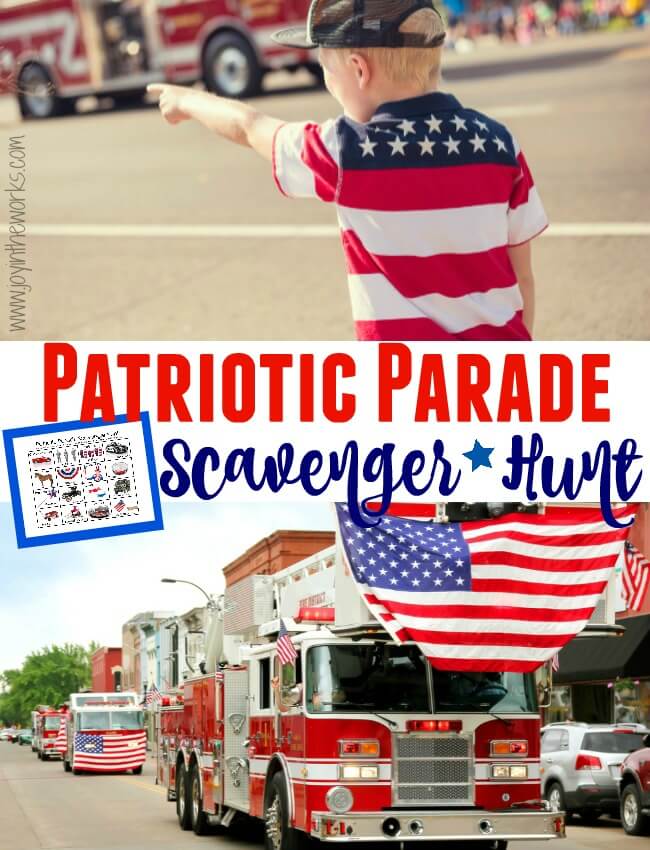 Patriotic Parade Scavenger Hunt
One of my favorite parts of living in the quaint town we do is the annual 4th of July Parade.  People from many towns over come to join in the fun. We have floats (really, just trucks with trailers and signs attached, we aren't that fancy!) that carry the local All Star Baseball team and then another one for the Cub Scouts and Boy Scouts. The town mayor sits atop an open convertible and waves to all the people that really don't remember who she is!
Our personal favorites are the floats with bands. My kids will get up and dance and sing with the best of them. In fact, my middle son has such awesome "Elaine" (Seinfeld anyone?!) dance moves that last year, one band leader actually stopped and got off the float to dance with him!
But the best year? The time we scored by getting the Budweiser Clydesdale horses to march in our parade! Apparently there is some long waiting list and it was finally our turn! I am not an animal fan (gasp!), but even I was in awe of those majestic creatures with the bells that jingled and jangled as they clopped down Small Town USA.
But let's be real here (when am I not, really?). The parade is so fun and patriotic and the kids love it….for about 45 minutes. After that, they are hot, sugared up from all the candy that has been thrown at them and bored at seeing yet another marching band go by. So, I decided to add in a whole other element of fun for when my kids are done collecting all the free swag from every realtor in town and they are so hot and tired that they just become glued to their beach chairs. That is the perfect time for a bingo board style scavenger hunt!
All you have to do is download this parade scavenger hunt at the bottom of this post and bring it along with you to the parade (along with a few crayons or markers). But don't expect it to be so easy once the kids get started! I didn't make this for the faint of heart. It's not just find a flag or a float, you have to really look hard for some of these things. Don't worry if you have little ones, just cross out the harder ones and have them search for the candy and patriotic bunting. But this scavenger hunt might even entice your tweens to look for dressed up dogs and patriotic flip flops!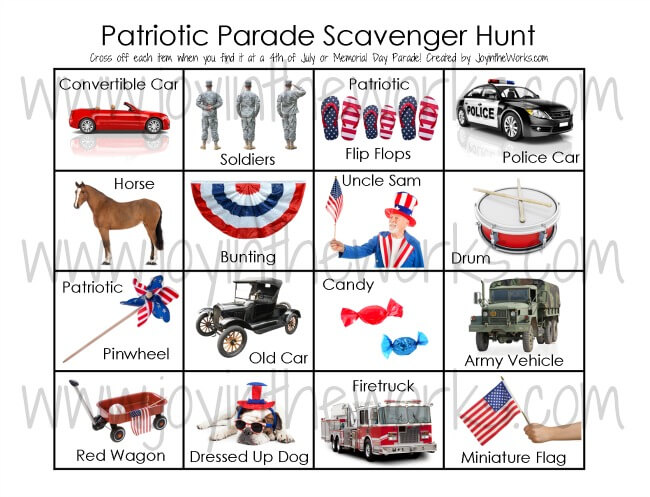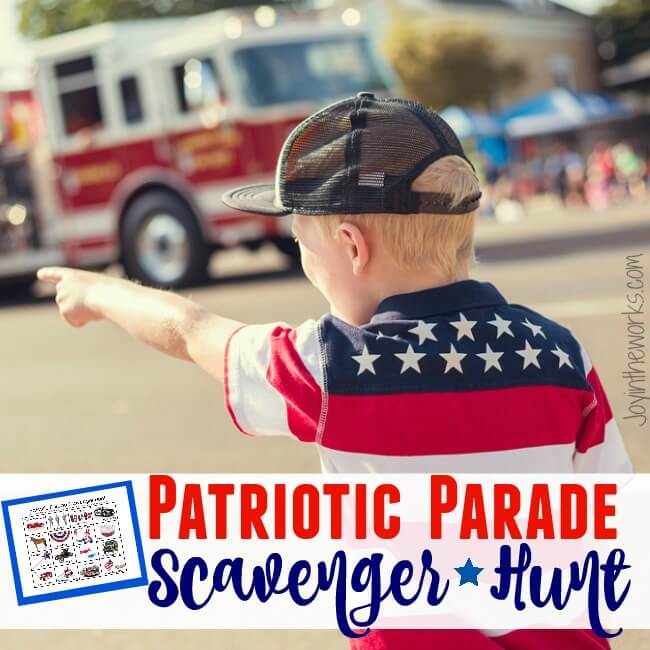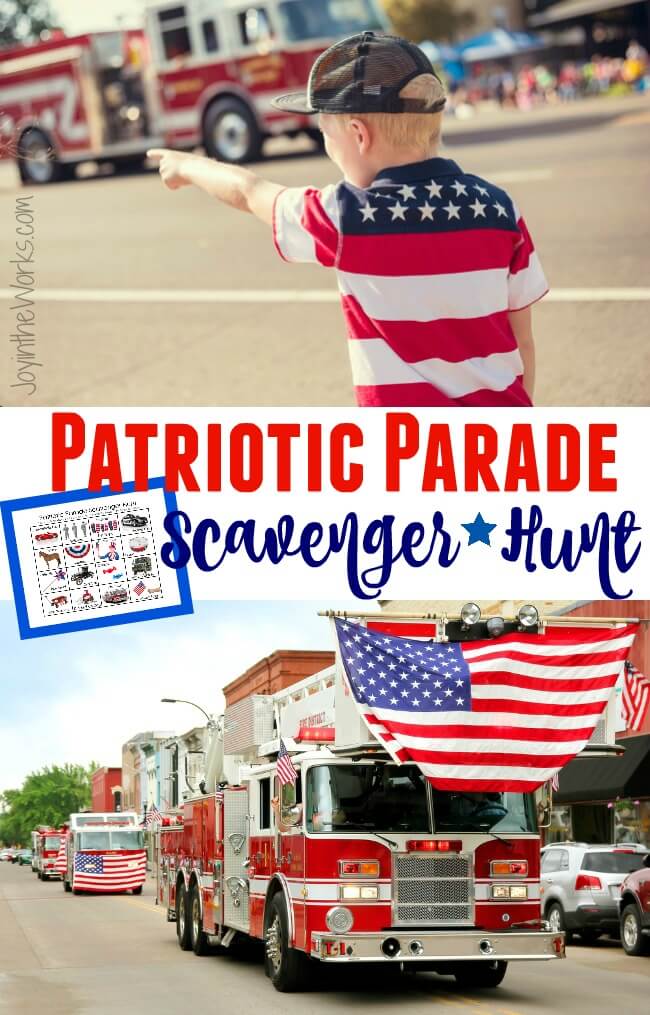 Save