Building holiday-themed graham cracker houses and decorating them with gobs of candy has quickly become one of our favorite family traditions! I think our 4th of July Graham Cracker White House might just be my favorite one yet! As you know, my husband is the mastermind behind the fancy graham cracker house designs we come up with, but my my kids would consider any sort of structure the White House, if I told them it was so! ;)
So feel free to follow our designs to build your own graham cracker White House or just grab a small milk carton and slap those graham crackers on the sides to get you started! Remember, it's all about the candy decorating (and eating!) anyway!
Looking for some of other our graham cracker houses? For Spring and Easter, we built and graham cracker farm with candy animals, St. Patrick's Day was a Leprechaun's home with a rainbow and a pot of gold and Valentine's Day was a Love Shack!
This post may contain affiliate links. Please see our disclosure page for more information.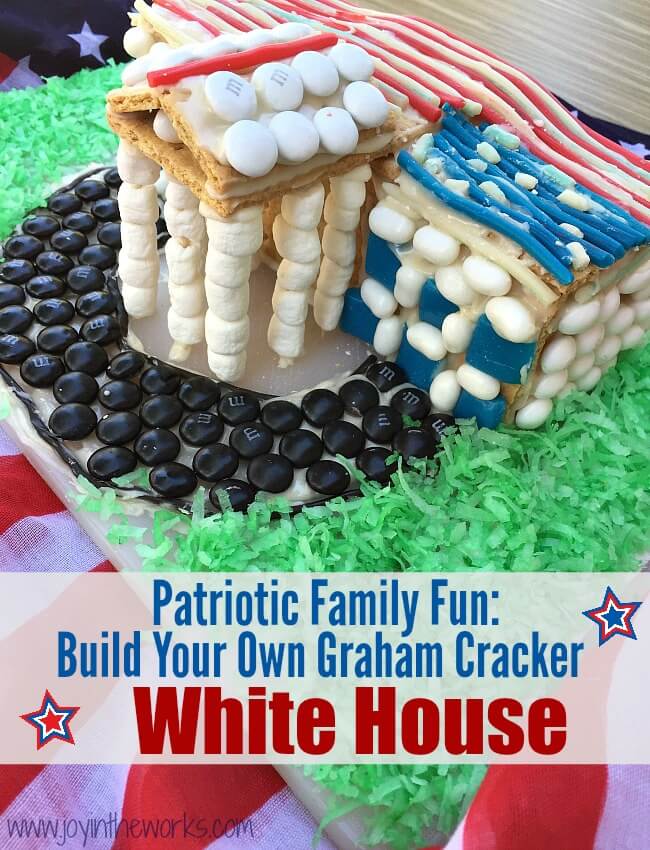 Graham Cracker White House
Supplies Needed:
Graham Crackers
Royal Icing
Red, White and Blue Candy (Any kind will do! I totally overbought with Skittles and M&M's and Jelly Bellys, so don't feel overwhelmed by the picture!)
Black or Grey Candy (if you are going to do a driveway)
Green Candy or Green Dyed Shredded Coconut (if you want to do a big green lawn!)
Mini Marshmallows
Toothpicks
Cutting Board, Platter or Plate (to build on)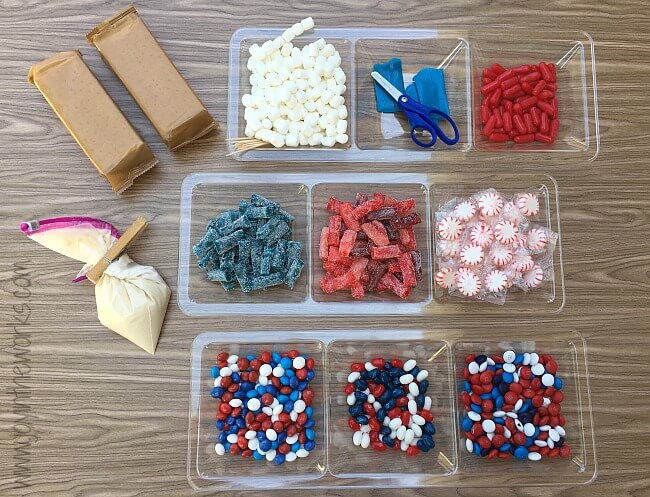 Steps for Building the Graham Cracker White House: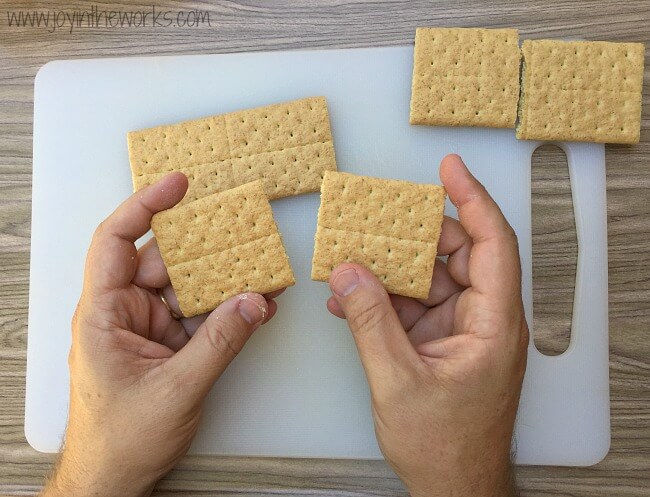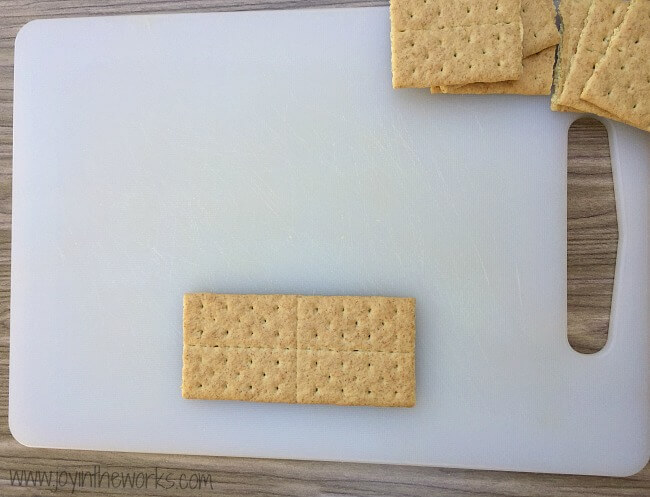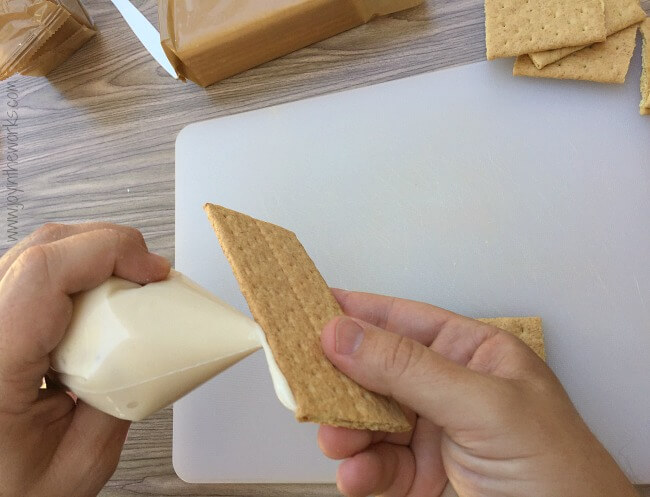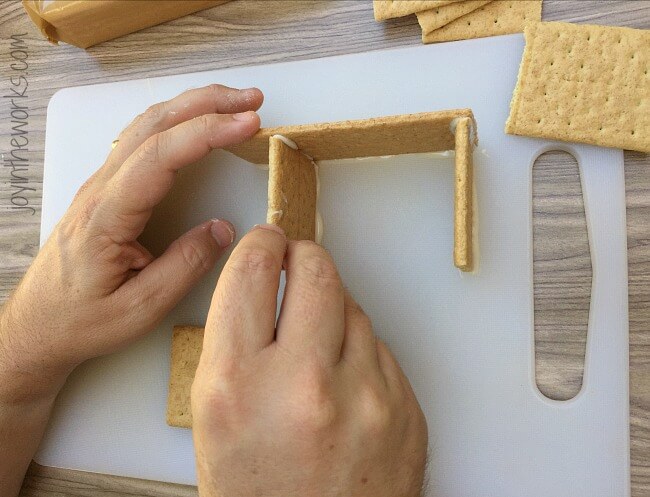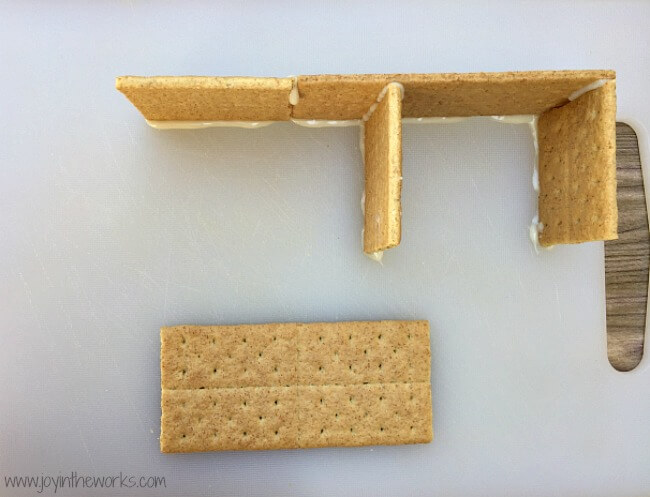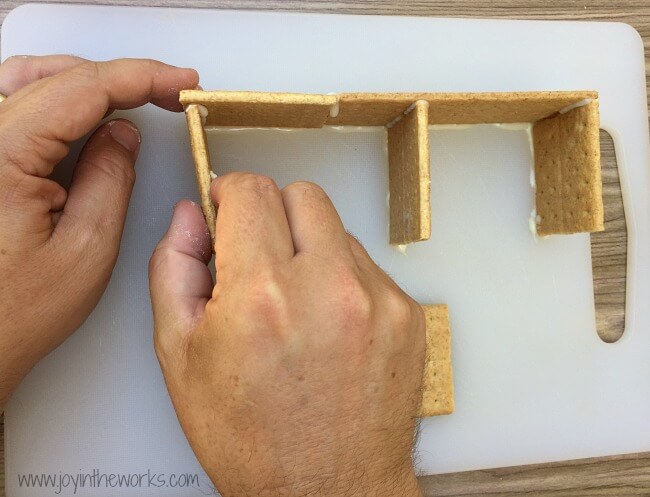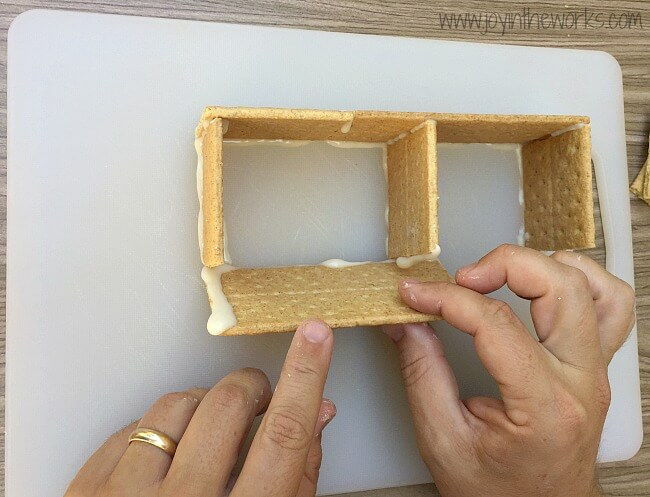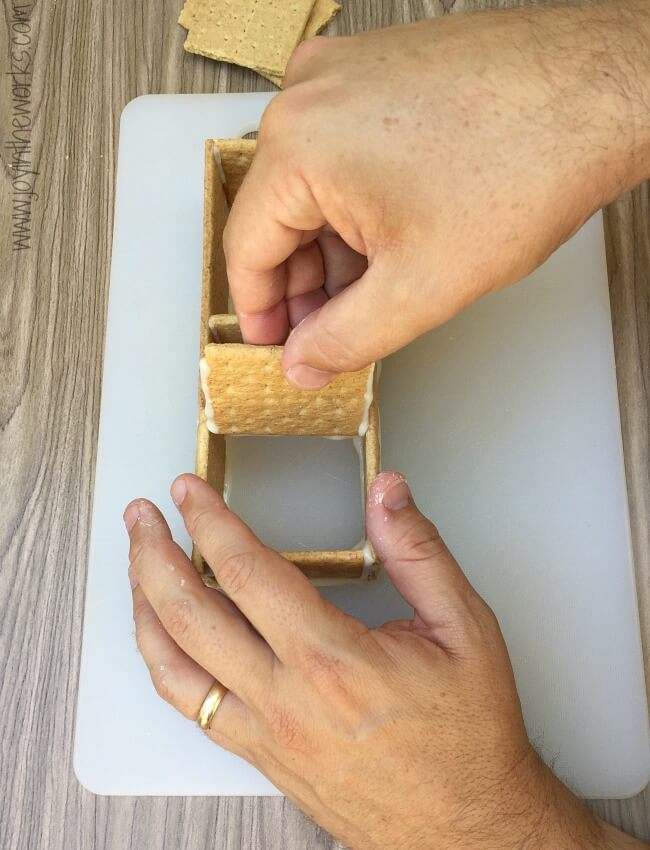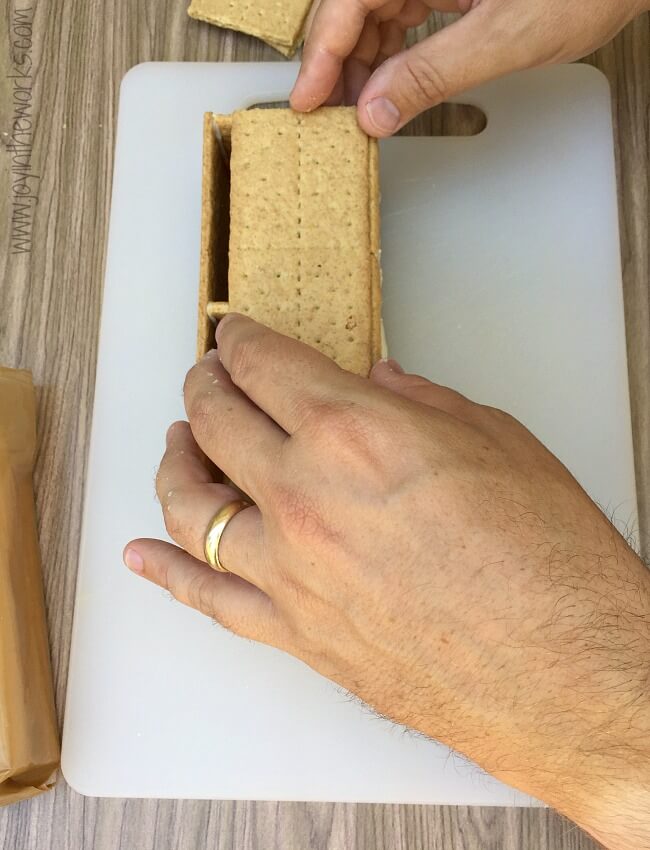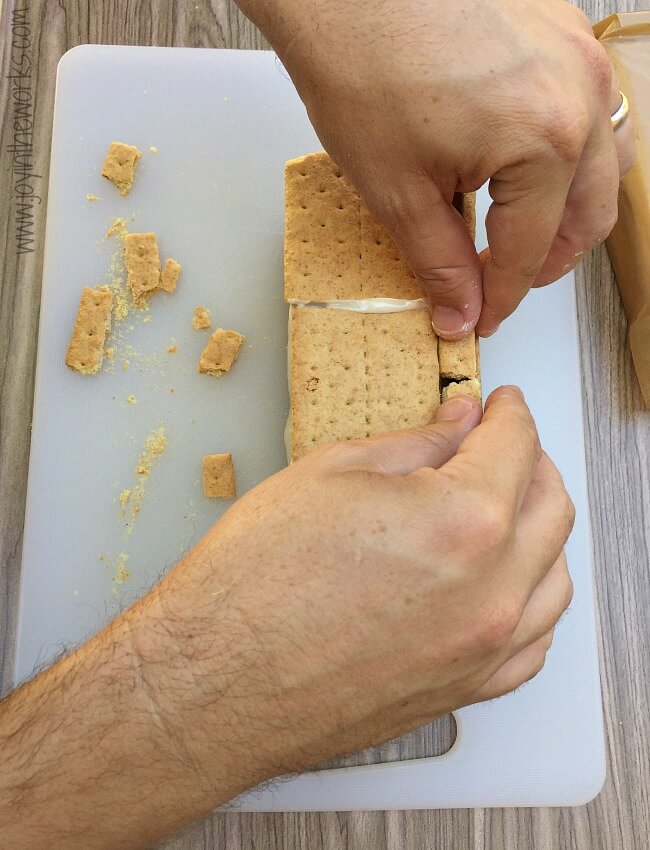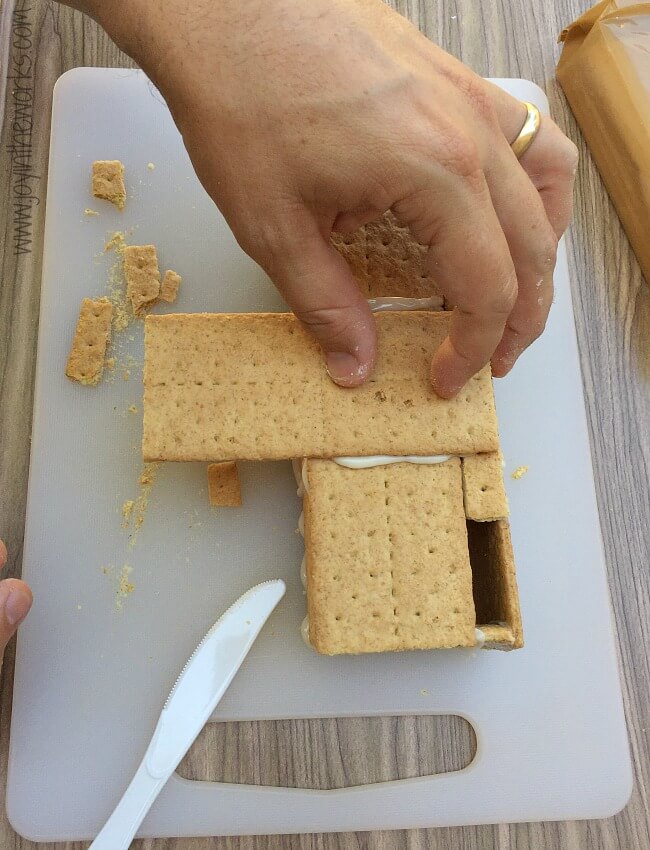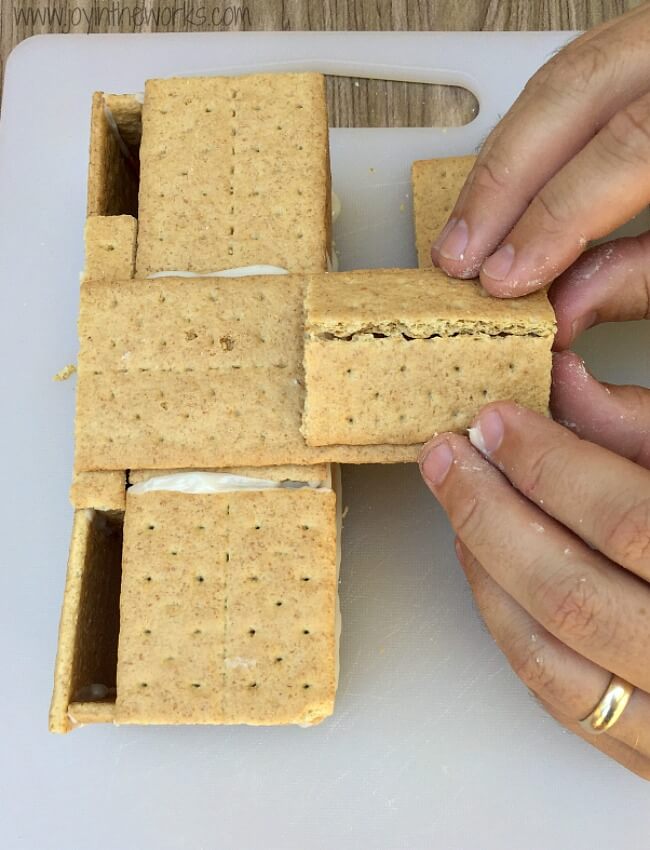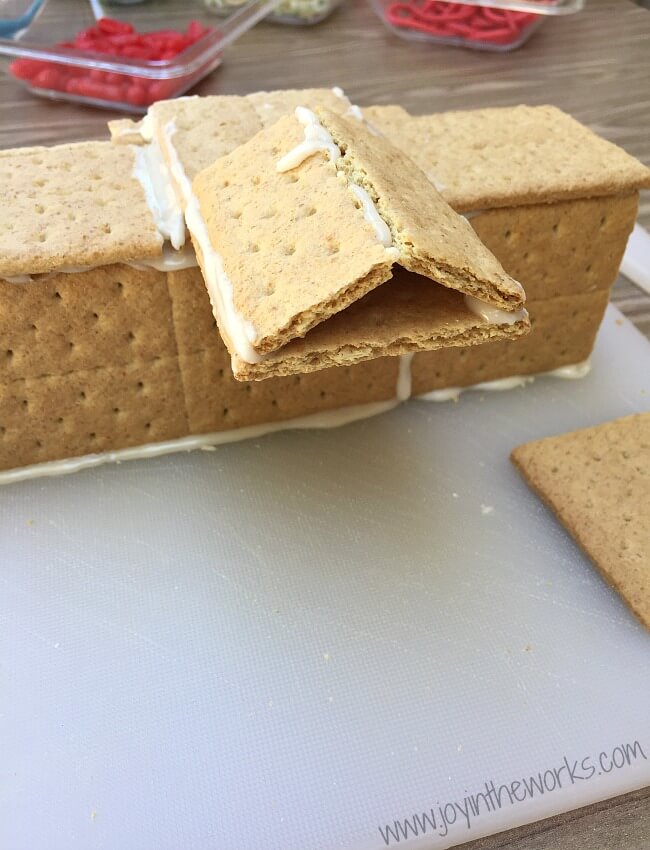 Graham Cracker White House Decorating tips:
We made columns out of mini-marshmallows and toothpicks. We used a little icing to help them stick to the roof. You could use whatever you wanted to build the columns, however. We really had fun looking at the real White House and deciding how much liberty we wanted to take in our decorating! We decided to do a driveway in black (but we would have preferred grey!) and a big green lawn. Although, again, the layout isn't so accurate! ;)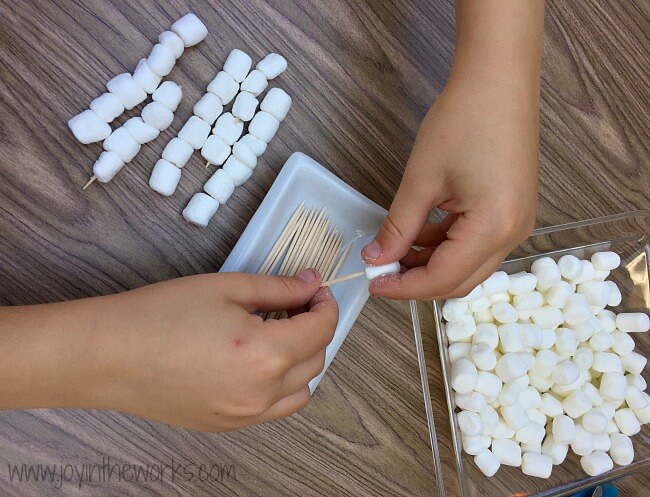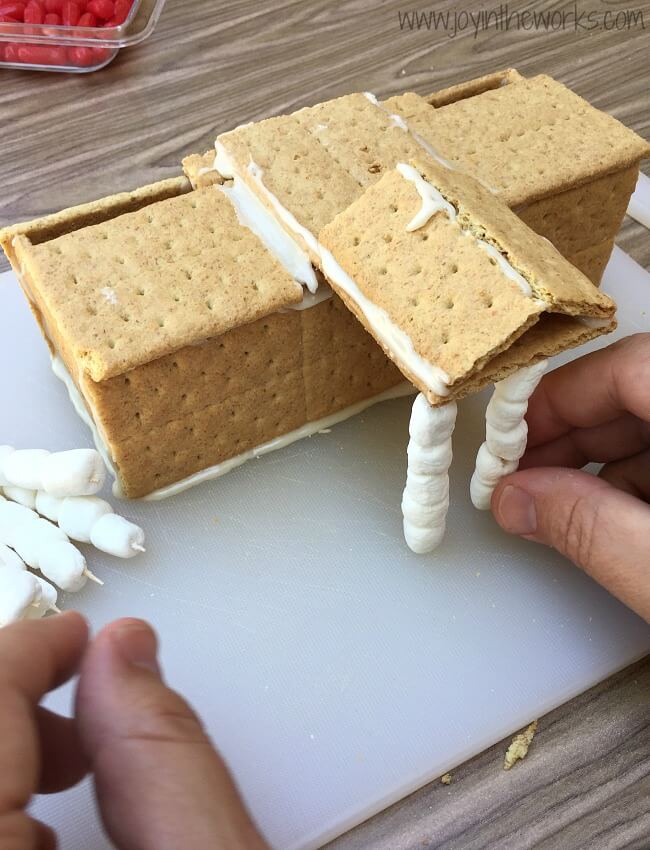 We also decided to get a little creative with the White House windows! We had Blue Raspberry Air Head candy on hand and we decided to cut it into little rectangles for the windows! The rest of the sides of the building we covered with whatever white candy we could find.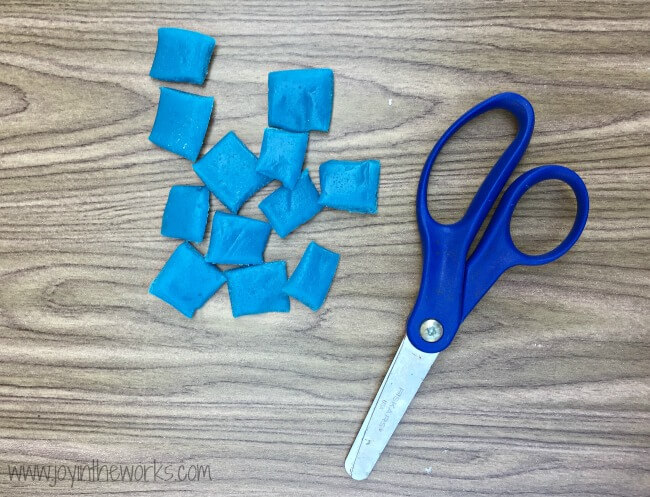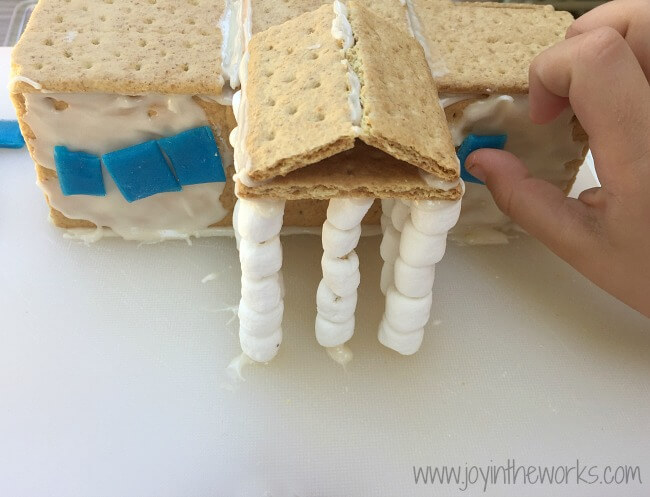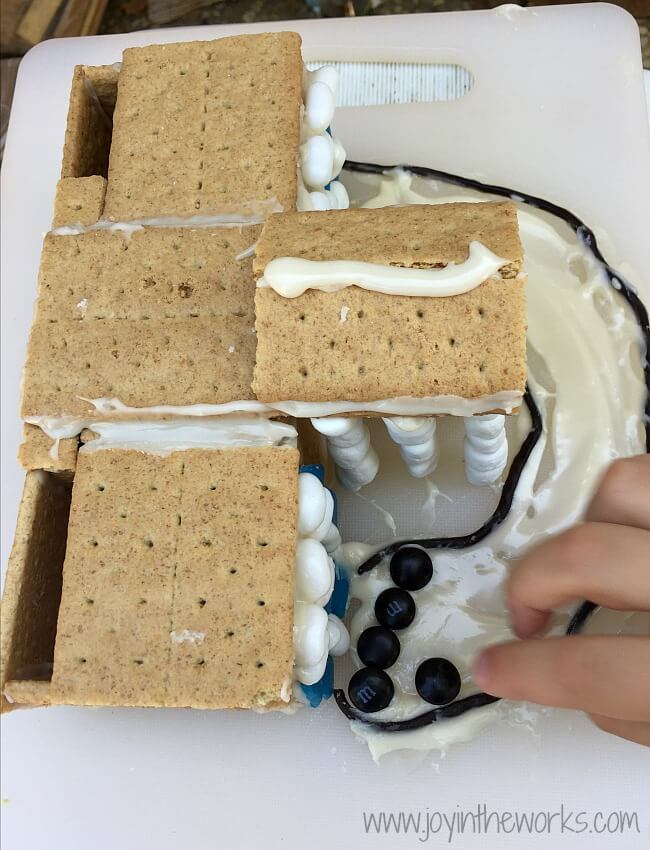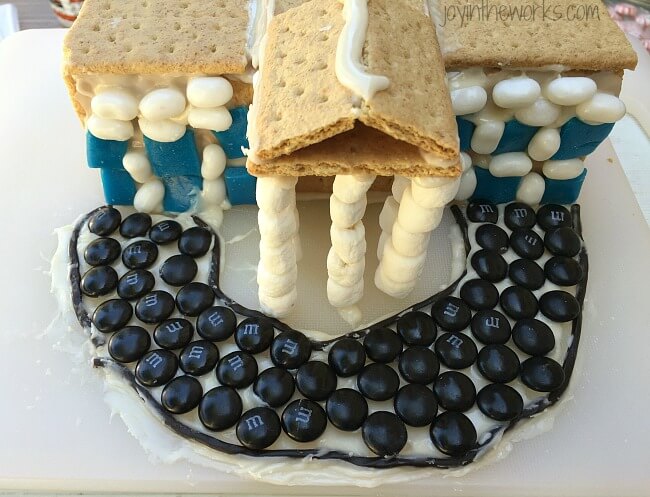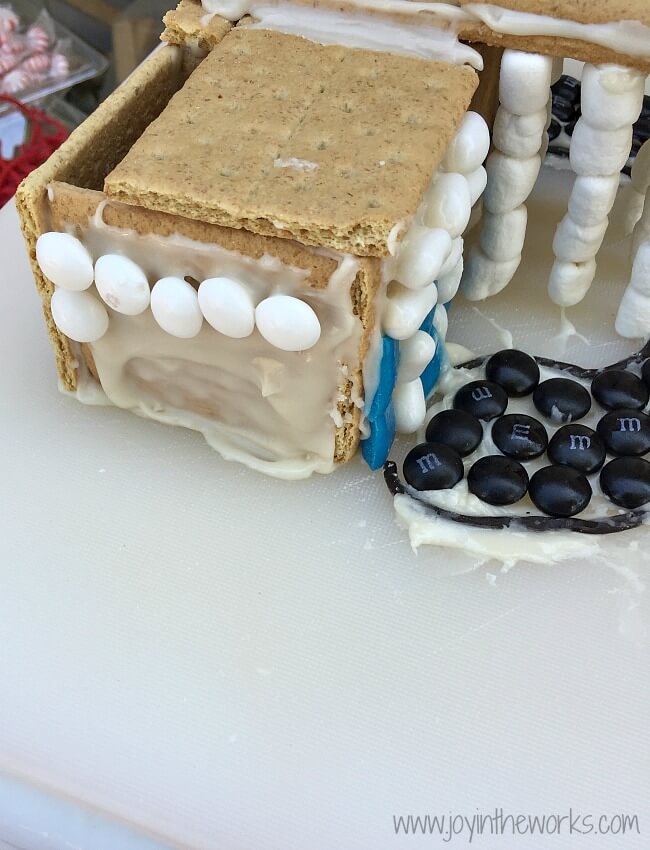 My favorite detail was the Twizzler flag my son decided to create on the roof of the White House! Now, we may not have an actual flag on the roof of the White House, I definitely think we should!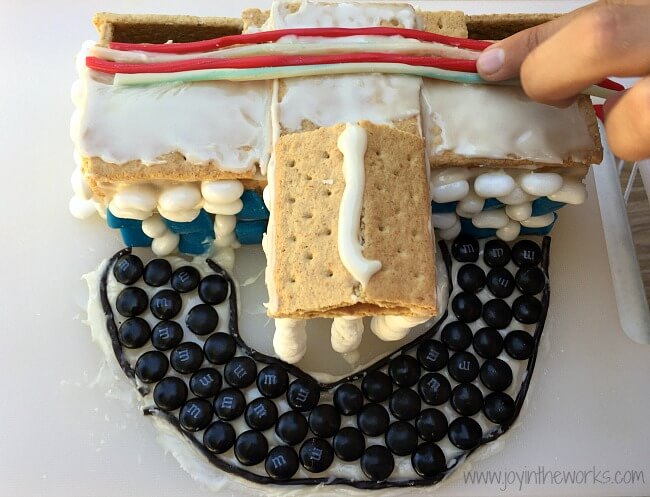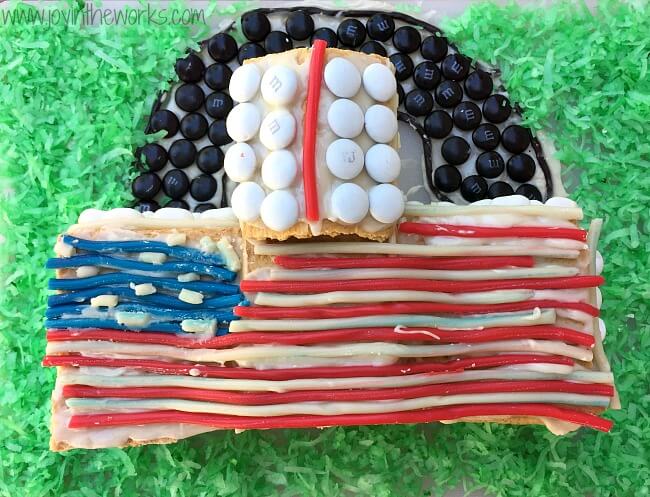 We also considered adding a flag pole, fencing, a mailbox or something extra like that, but my boys decided that they wanted to leave it as is. I think it came out nicely, don't you? Regardless of how it looks, though, we had so much fun building, decorating (and eating!) our Graham Cracker White House!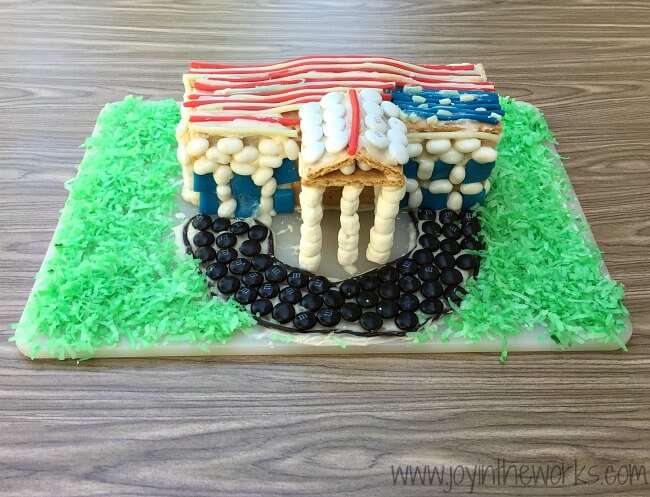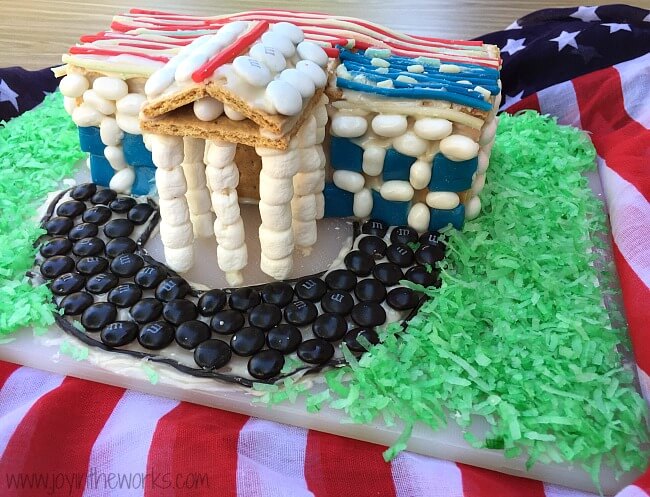 Looking for other family fun activities this 4th of July? Check out these DIY 4th of July Games for the Whole Family!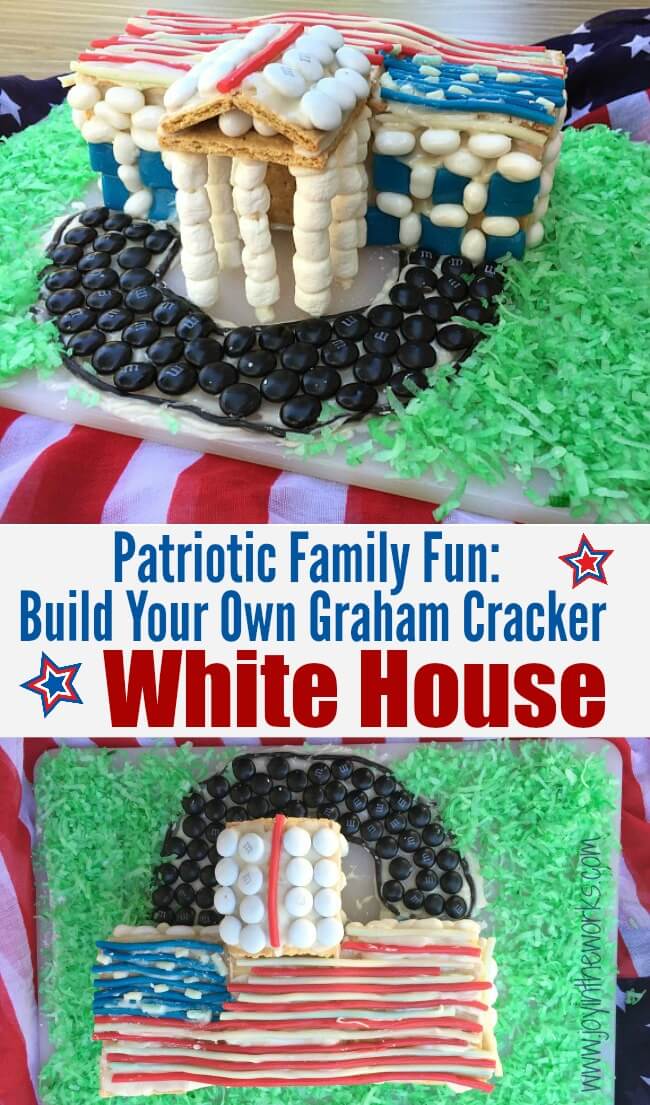 Save
Save
Save
Save