For my son's 5th birthday, not only did we do the most fun Super Mario Birthday Party, but my husband and I created this amazing Save Princess Peach Scavenger Hunt that we did with all the kids as well.  It was the highlight of the party hands down!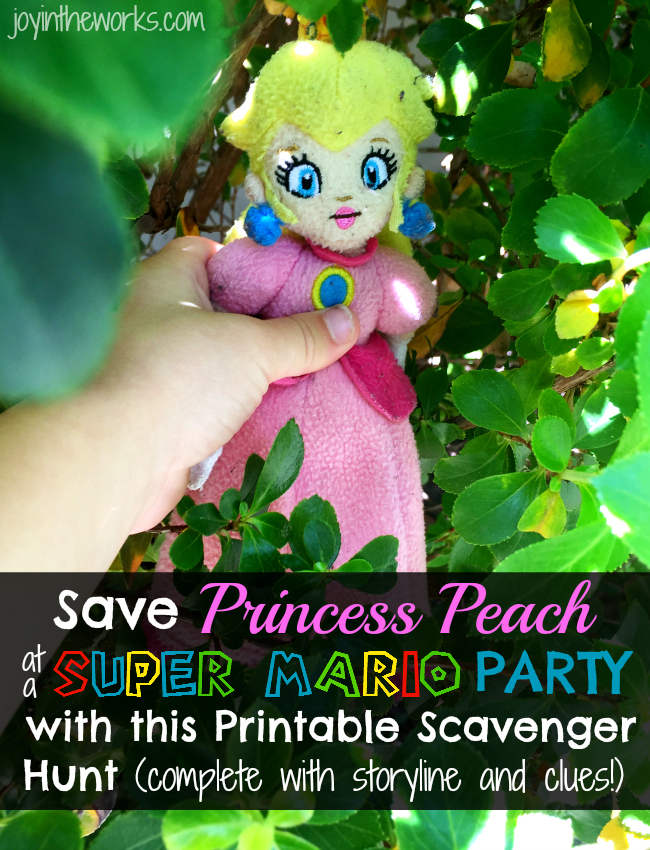 As you know, I believe that the success of a birthday party really depends on how well you plan for and entertain the kids.  Without engaging activities, you have kids smearing cake into the couch and having light saber battles with your cat.  You can check out all the games and activities we did for the Super Mario Party here. From a Super Mario obstacle course to a Yoshi egg hunt to simple "Mario Says" games, we did a lot of themed activities to keep the kids engaged and happy.  But the highlight of them all was the Save Princess Peach Scavenger Hunt.
In the actual Super Mario video game, Princess Peach is always getting kidnapped by the evil Bowser. So imagine the kid's surprise when there was a note delivered to the birthday boy from Mario himself asking for help in rescuing her!  Each clue took the kids to another location, where they found another note.  There were a total of 6 notes/clues from 6 different characters in the story. Plus, my husband made up the most clever storyline that included events from the video game.  Add in voices and enthusiasm as you read each clue and we had a lot of happy kids running around looking for clues and trying to save Princess Peach!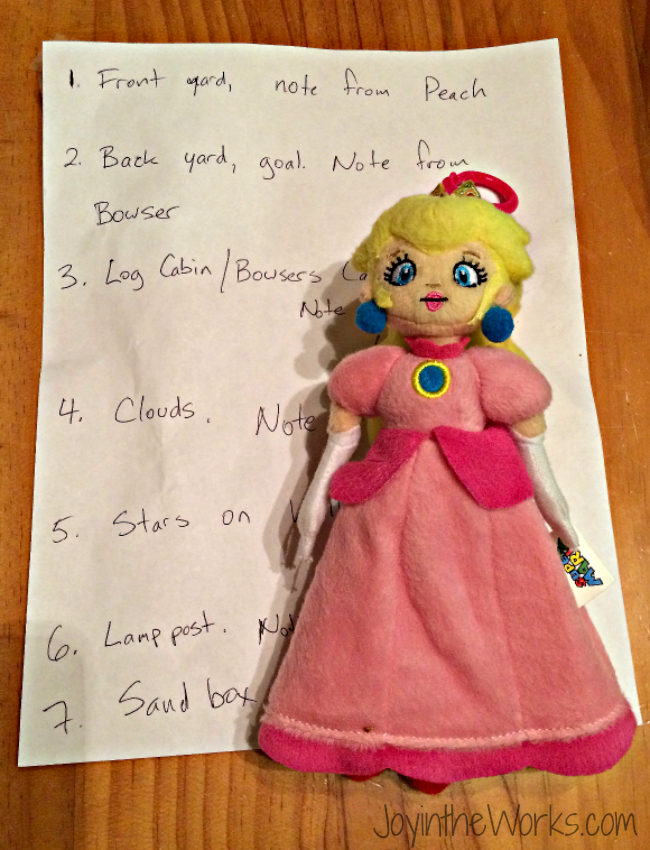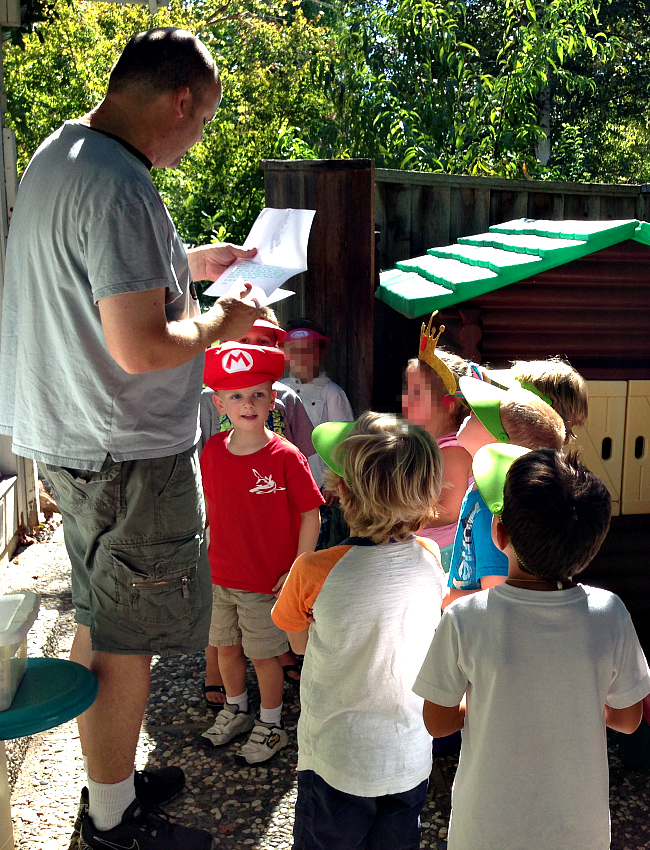 No Super Mario party is complete without a Save Princess Peach Scavenger Hunt!  Not feeling creative?  You can actually purchase our printable themed scavenger hunt in my store!  It includes 6 separate clues with a themed story line, as well as detailed instructions and clue placement ideas.  You will have to do very little work if you simply download and print the version we made!
Have any questions?  Or want to share some fun activities you have done for Super Mario parties or any other themed parties?  Comment below or email me at info@JoyintheWorks.com