My favorite holiday is upon us! I have always been a fan of Valentine's Day- the hearts, the love, the pink, the red, the candy….especially the candy! We are having so much fun around my house coming up with creative Valentine ideas to share our love and friendship with others. And I know people think that we overdo the holidays and give our kids too much, but for me, I enjoy the opportunity to be able to be creative and express my feelings through a little token of my affection. Yes, notice I said "little". I am all about "it's the thought that counts", so I always do just a simple valentine gift idea for boys and make one treat to go with it.
This blog post may contain affiliate links. See my policy here.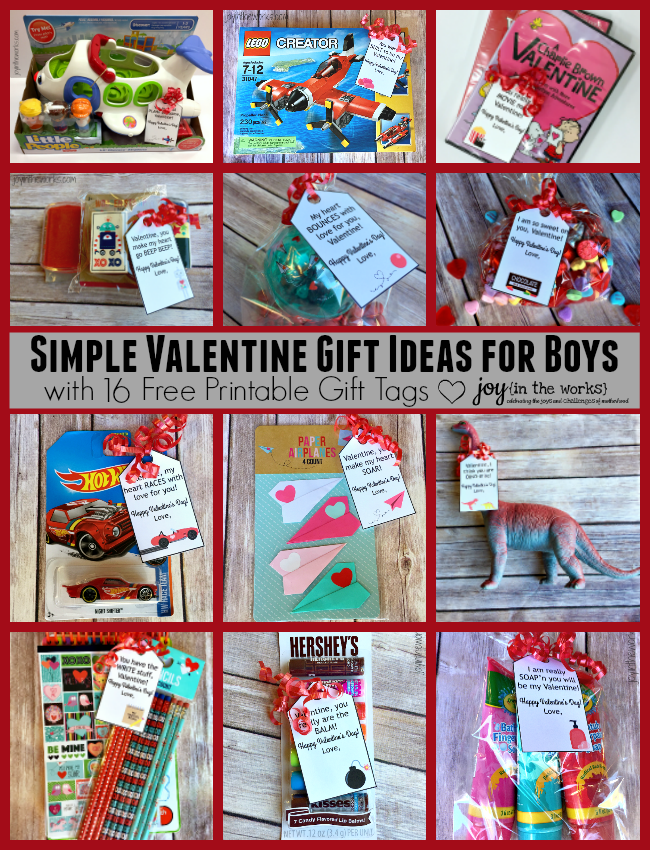 But to be honest, I think it's harder to come up with something small and simple for boys than it is for girls. For some girls, you can just do a craft or get a bottle or two of nail polish and you are set! I had to get a little more creative with small gifts for my boys. And before everyone gets upset about gender stereotypes, I think most (if not all) of these gift ideas will work for girls also. And yes, lots of boys will like crafts and nail polish too.  It's just I have 3 boys that don't, so I am trying to come up with gifts that I know that MY boys will like for Valentine's Day.  I think I did a pretty good job, too! If you have seen my previous post on Valentine Traditions for Families, you know that I set the breakfast table in the morning on Valentine's Day with special holiday plates, a small gift and a small treat. You can read more about what else we do that day, but it's pretty low key for us. Also, my husband and I usually have a date night after the kids go to bed as well because he was my first Valentine after all! =)
But onto the simple Valentine Gift Ideas for Boys. Not only have I come up with a list of 16 different ideas for you, I have done something I have never done before and I am giving away 16 FREE themed gift tags to go with them! I spent a lot of time on them and I usually sell them only in my store (in fact, this may be a temporary freebie, so sign up below while you can!) I did each one so you can print them on cardstock, cut them out and hole punch the tag to tie them on your gift. I didn't wrap most of the gifts simply so you could see what they are. I usually wrap the items in at least a cellophane bag or put everything together in a gift basket.
16 Simple Valentine Gift Ideas for Boys with Free Printable Themed Gift Tags
1. Airplane (For toddlers, I love the Little People Airplane, but for older boys, a build your own glider would be perfect!)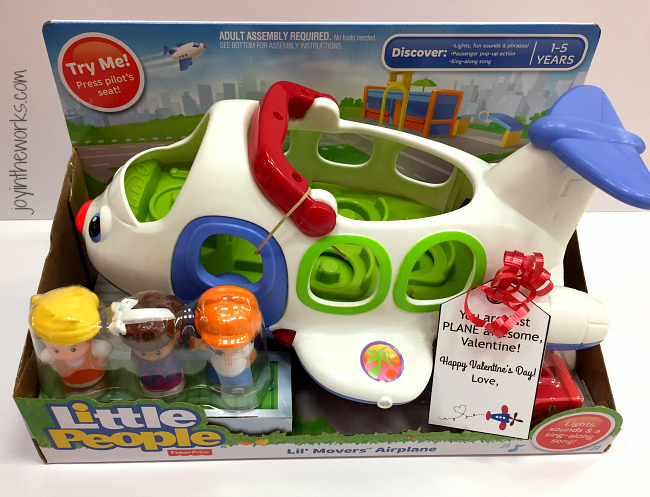 2. Legos or any sort of brick building set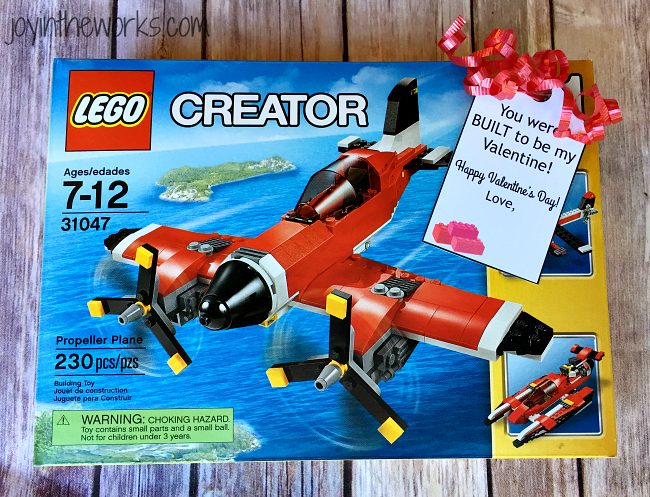 3. Movies (Valentine themed or not, I usually at least get a movie that is festive looking with a red color! lol)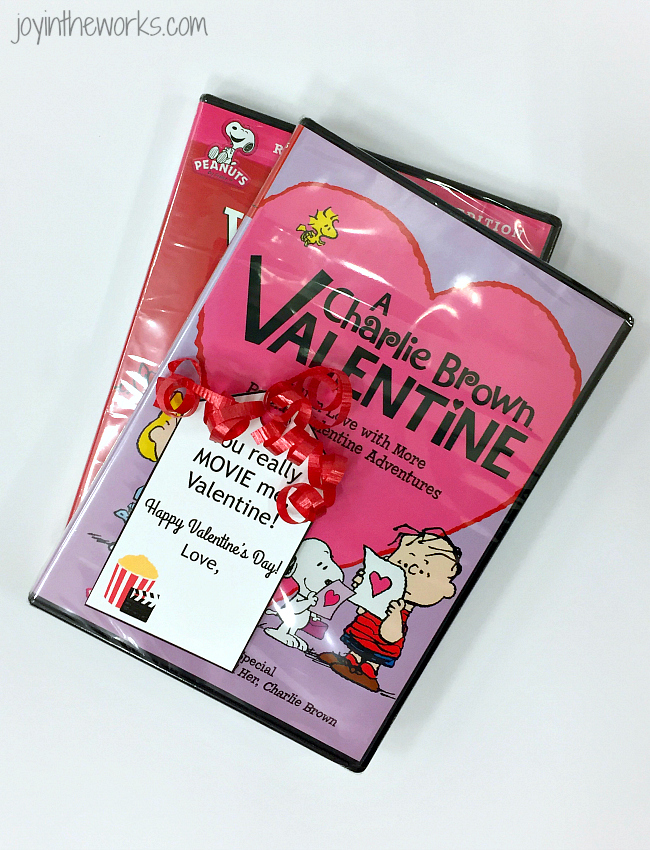 4. Robot (This could be anything robot themed like these stamps I got in the Target Dollar Spot bins or you could do an actual robot. Even BB8 would work!)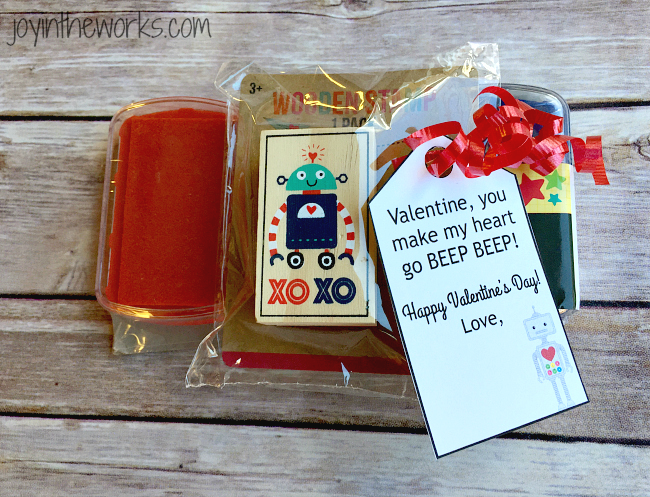 5. Ball (I wrapped these fun bouncy balls with the candy, but you could do any kind of ball, like Nerf, or something entirely different that bounces)
6. Candy (My teenager would prefer I forego the token gift and go right to the candy!)
7. Race car (You could do a variety of different red Hot Wheels race cars or a bigger remote control race car)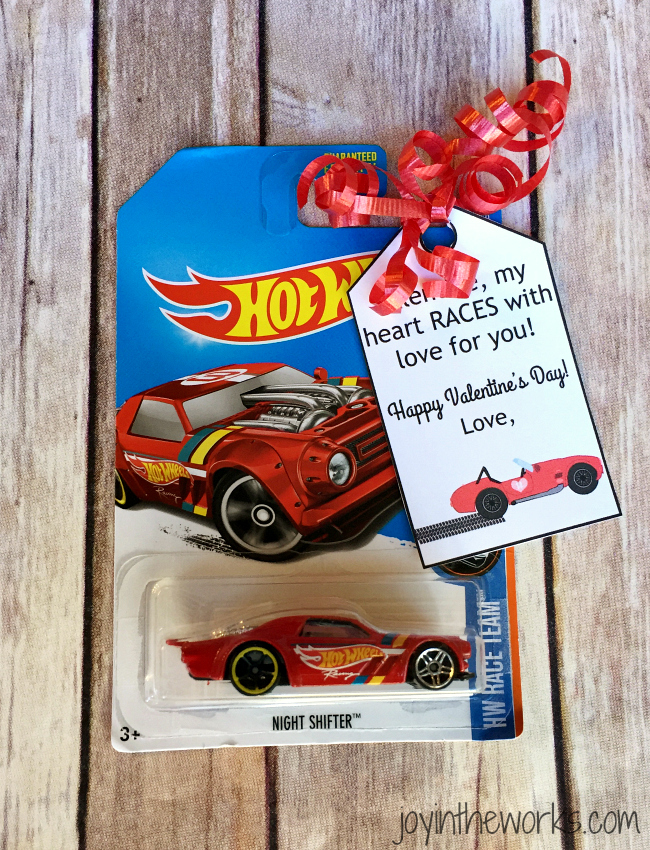 8. Paper Airplanes (While I did actual paper airplanes with this one, you could do a paper airplane book or anything else that "soars")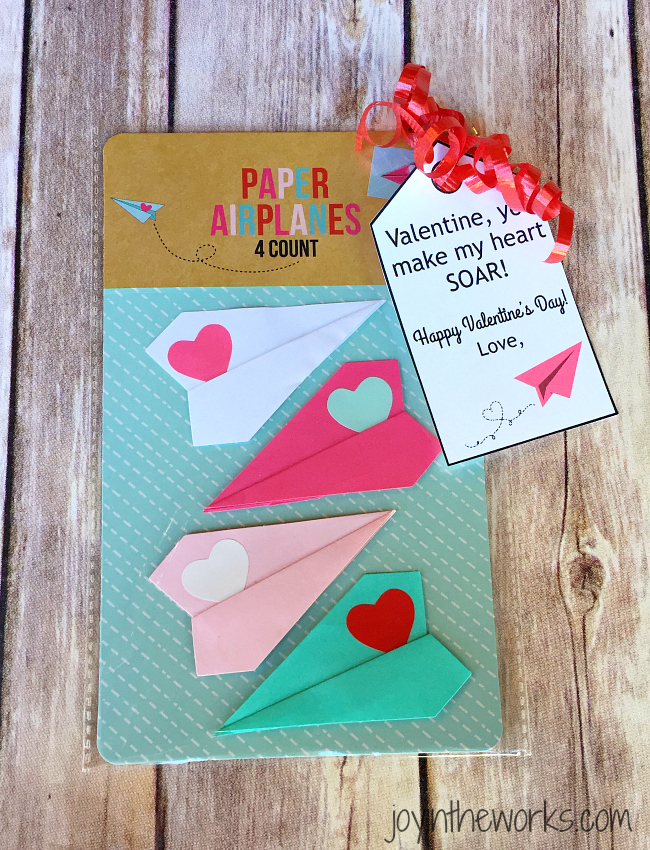 9. Dinosaur (Got a dinosaur lover in your house? Then adding one to their collection would be a fun Valentine gift idea for boys. You can also buy an entire TOOB of them as well.)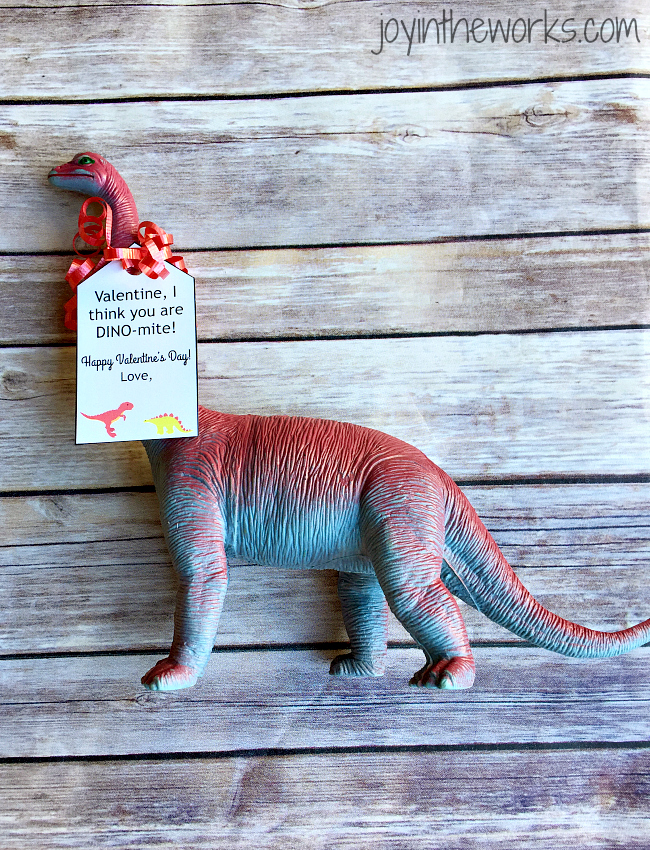 10. Writing Materials (Anything will work here- pens, paper, pencils etc. I even added Valentine stickers!)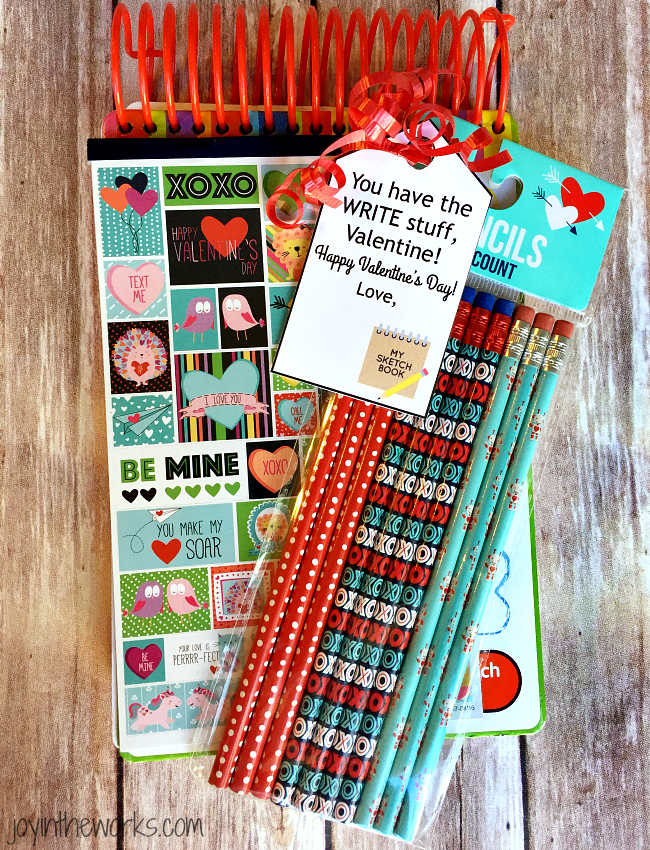 11. Hershey's Lip Balm (Seriously, whoever invented Hershey's lip balm must have had sugar obsessed kids like I do! They love this stuff and it's a perfect simple Valentine gift idea for boys! It also comes in soda flavors and Jolly Ranchers)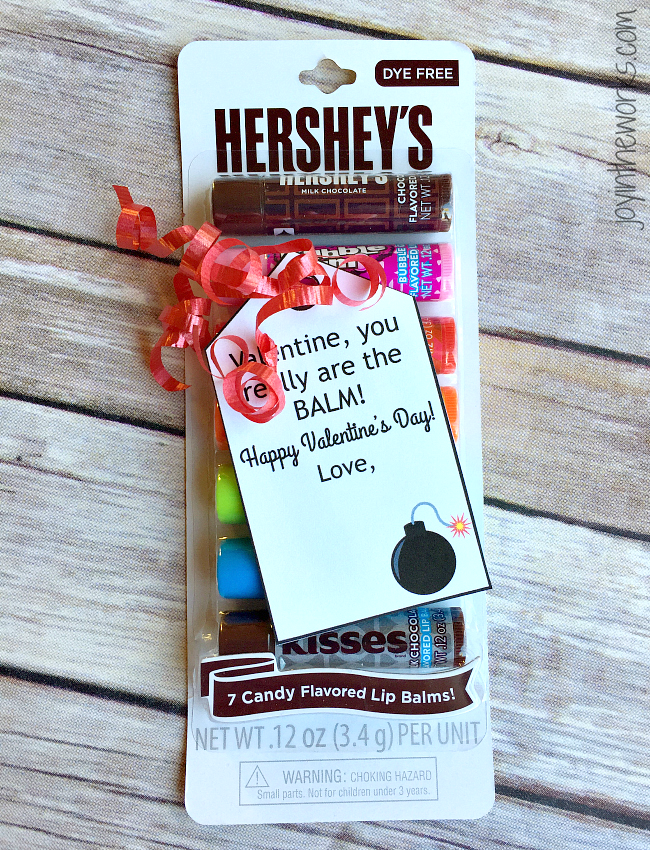 12. Soap (This could be bubble bath, a fun soap or bath finger paints like I found. My boys would love them all!)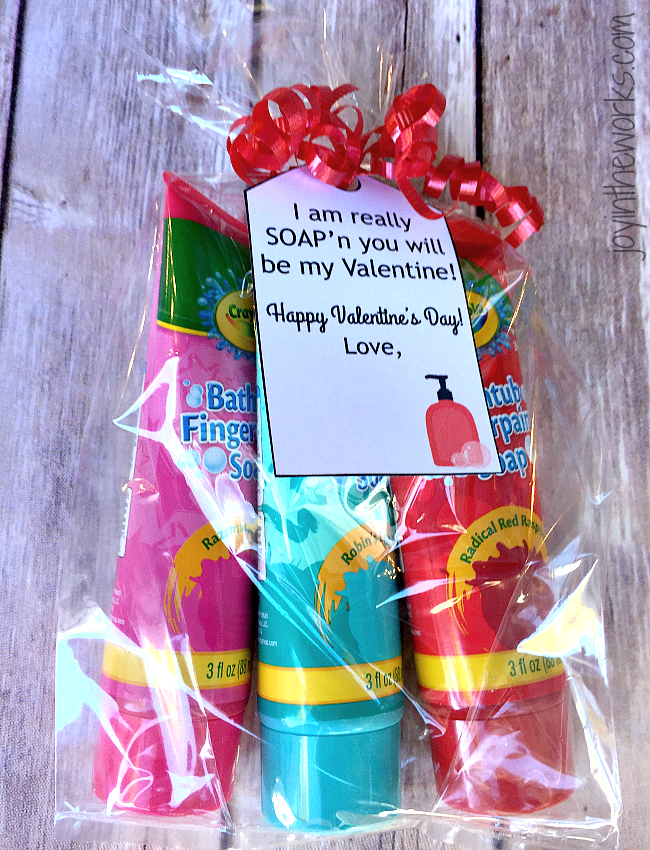 13. Books (There are a lot of cute Valentine themed picture books out right now. I especially love the Pete the Cat Valentine's Day Book. But you could also just give your son or grandson the next book in their favorite series like Percy Jackson or Diary of a Wimpy Kid)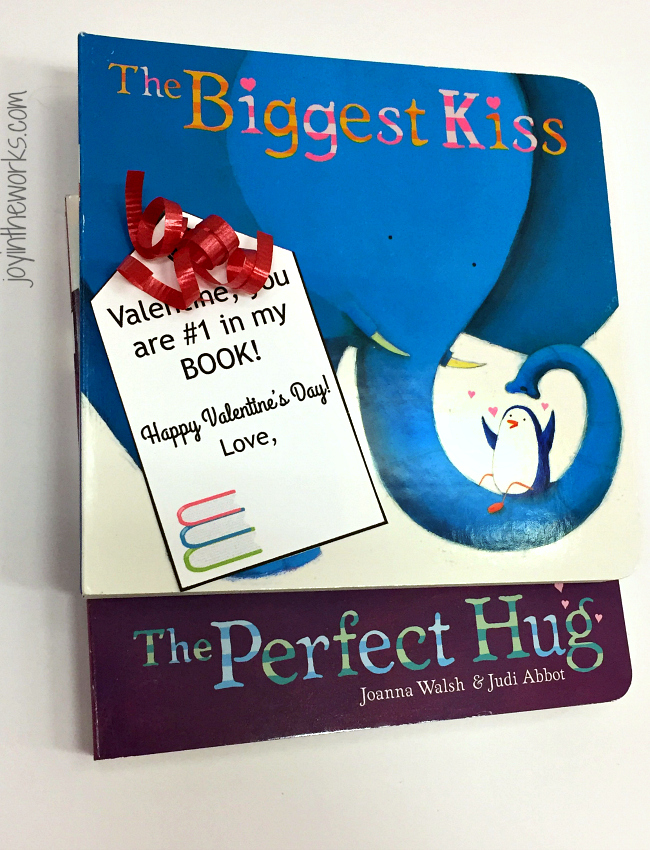 14. Spoons for Hot Chocolate (This will be a separate post someday soon, but if you live in the cold and your boys like hot chocolate, what about putting them together with some of these chocolate spoons? They are so easy to make, I promise!)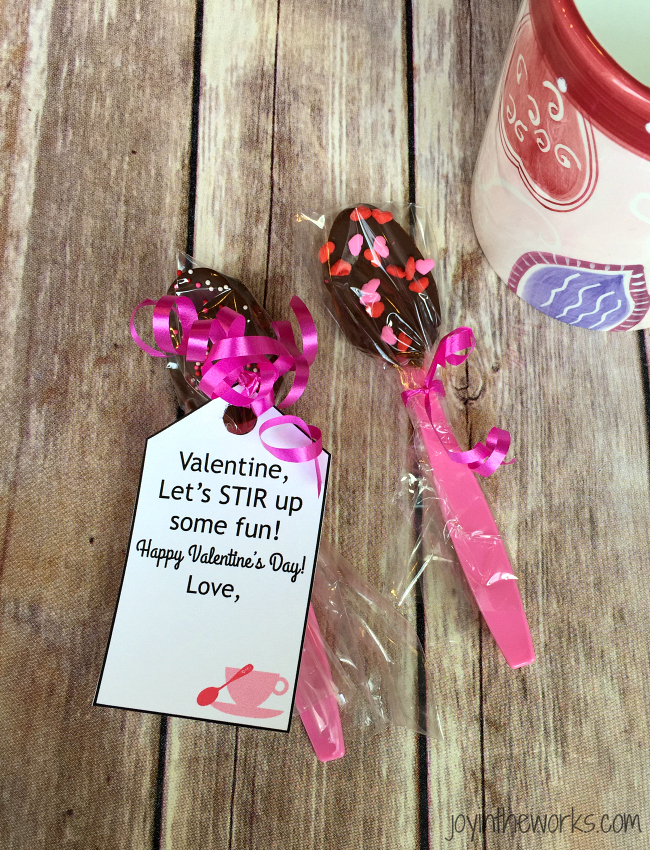 15. & 16. Since I am already giving away way too much, I am leaving these last 2 as a surprise! They will be a great addition to all of our Valentine gift ideas for boys, though. Hope these ideas inspire you and the free printable gift tags make your life a bit easier!

I would love to hear how you do Valentine's Day with your kids below. Do you celebrate or buy them a gift at all? What about with your significant other? Do ignore Valentine's Day as simply a Hallmark holiday? Any other ideas or traditions you want to share? Simply comment below!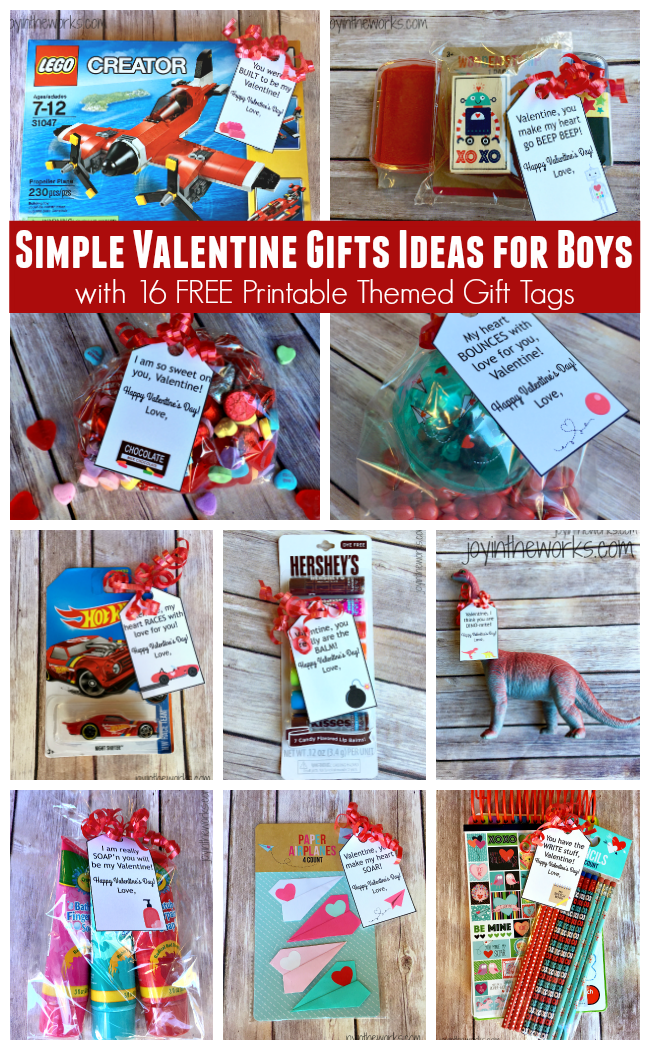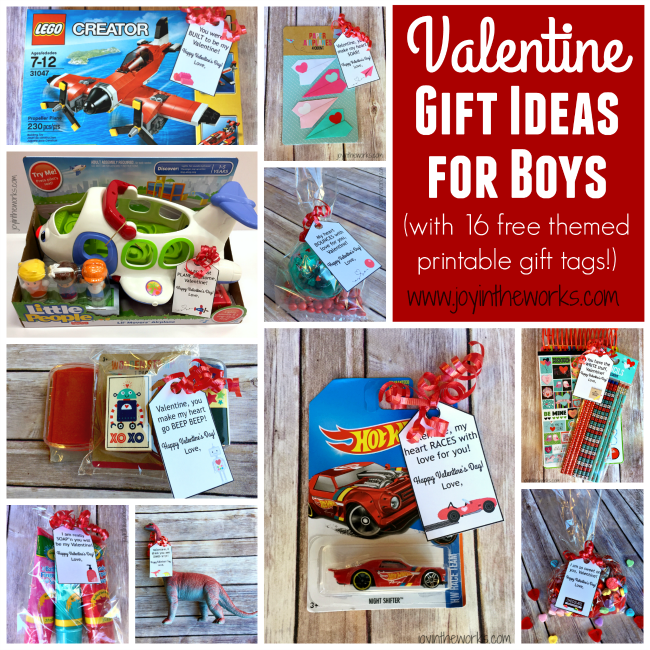 Save
Save
Save
Save
Save
Save
Save
Save
Save
Save
Save
Save
Save
Save
Save
Save
Save
Save
Save
Save