I love making holiday treats and involving the kids in the process makes it all the more fun. As you know, we use holidays around here to add a little extra excitement and joy to our daily life. And these Spring Easter Cookies definitely did that! The kids really enjoyed using Twizzlers Pull 'N' Peel Candy to make cookie art to celebrate Eater and Spring. And I promise you, they are so easy to make!
This post may contain affiliate links. You can read our policy on our disclosure page.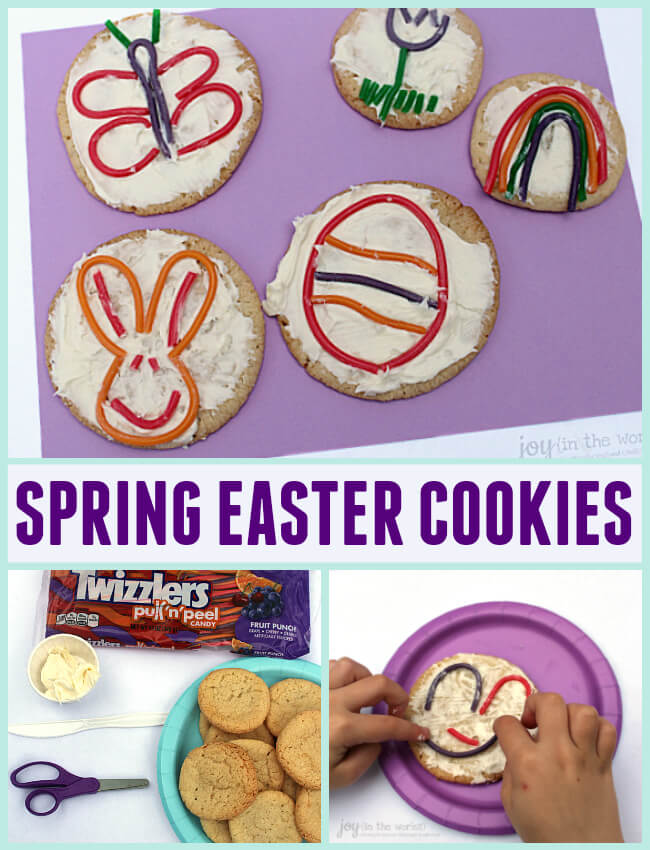 Spring Easter Cookies
Supplies:
Cookies
Frosting
Twizzlers Pull 'n' Peel Candy (I used the Fruit Punch and Easter Grass varieties, but I also found they make Easter colors which would work even better!)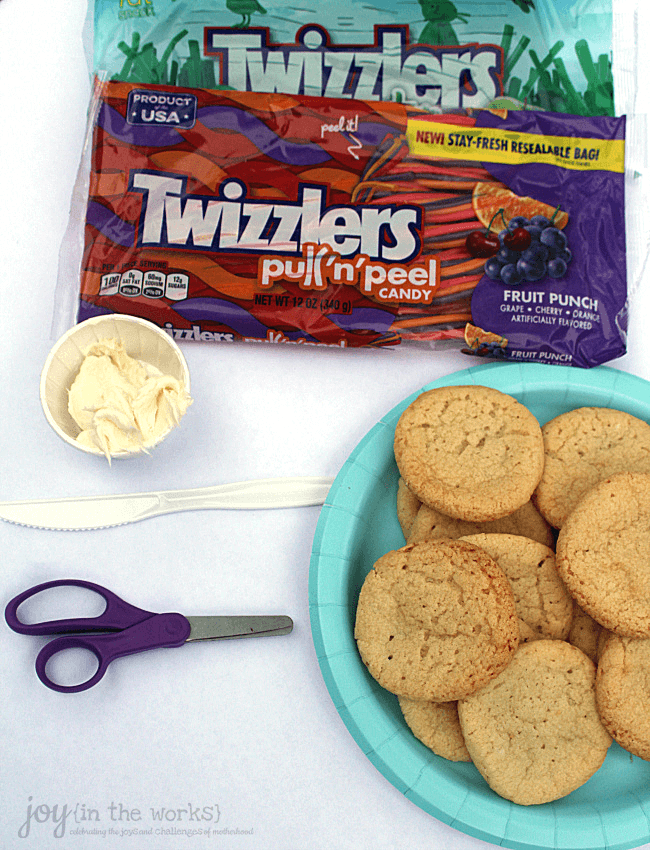 Start by pulling apart the Twizzlers. It takes a little patience to pull them apart, so I would suggest that that part is a job for older kids or adults. But if you have kid safe scissors, let your child cut up some Twizzlers ahead of time. We didn't cut them all up because you need to be able to cut the colors and lengths for whatever design you want to make as you go. It's pretty fun scissor practice for kids though, to be able to cut up candy!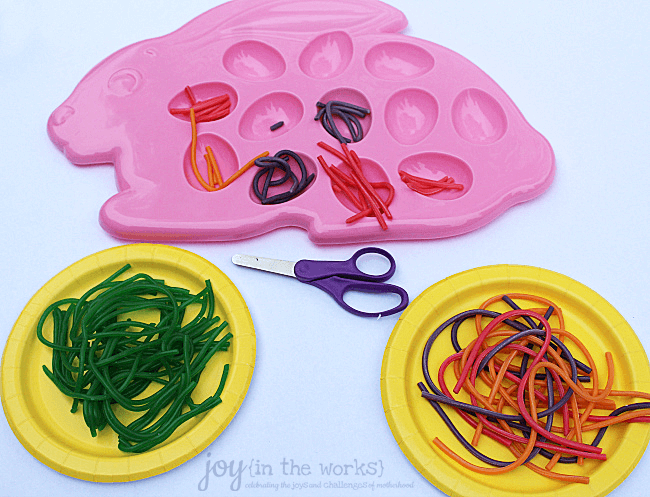 Next, frost the cookies. The frosting is the glue for your "art" after all! Any flavor or color will work. We did white so that our cookie art stood out.
Last, let your child create! Use scissors as needed. If you are looking for inspiration for Easter or Spring shapes, think simple. We made Easter eggs, flowers, bunnies, butterflies and rainbows. We even added some alphabet letters so each of the kids had one for the first letter in their name.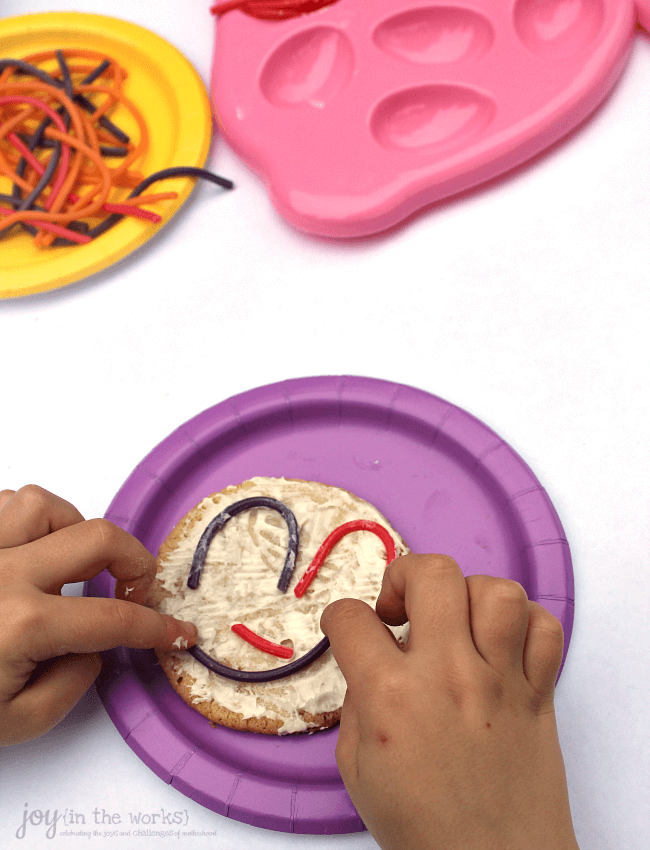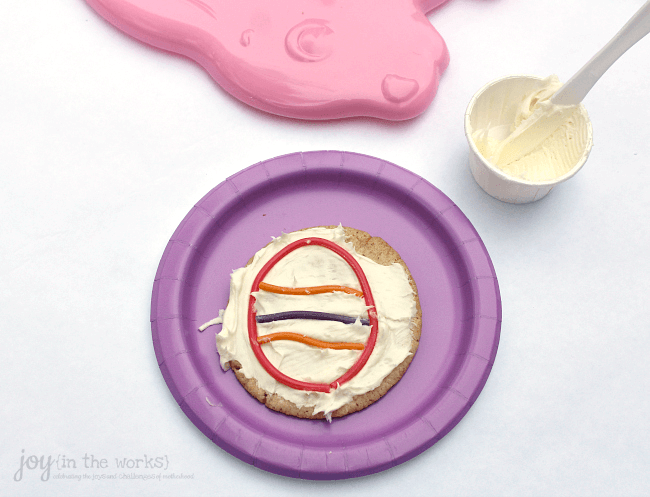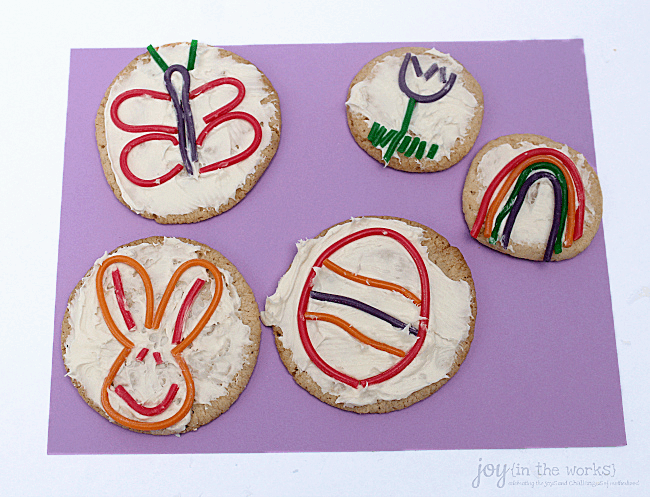 Can you think of any of other simple shapes you could use for Spring Easter Cookies? Do you think your kids would be interested in making their own cookie art? What are some other things you do in your house to celebrate Spring? What about just bringing more joy and excitement into everyday life? I think we could all use some more tips for that!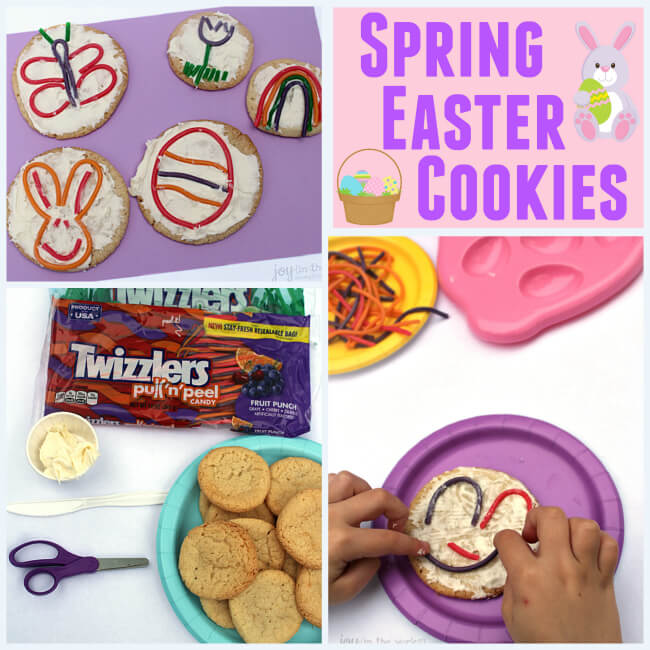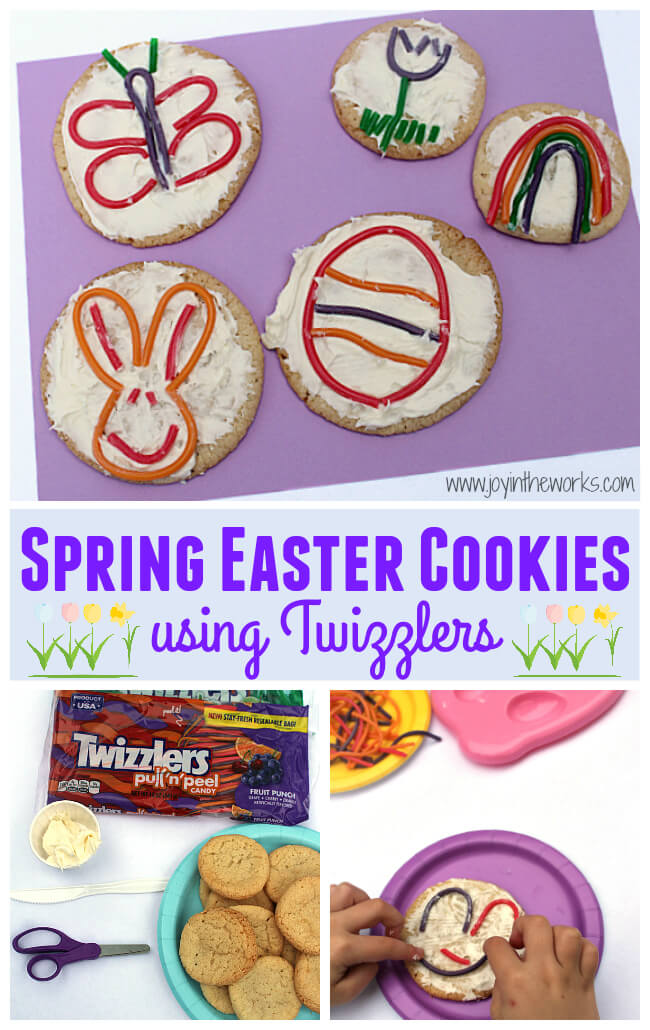 Save
Save
Save
Save
Save
Save