This shop has been compensated by Collective Bias, Inc. and its advertiser. All opinions are mine alone. #SpringItOn #NestleKitchen #CollectiveBias
All of a sudden, it's officially Spring and Easter is on the horizon! It's time to share a few family fun activities that are easy enough to pull off before Easter and engaging enough that everyone will want to participate! And as I always say- candy always gets all my kids interested! ;) You have seen our previous graham cracker candy houses for Valentine's Day and St. Patrick's Day (hey, whatever gets my teenager interested in hanging out with us!!), so for Spring and Easter, we partnered with Nestlé to create a Graham Cracker Barn as a part of a Springtime Farm.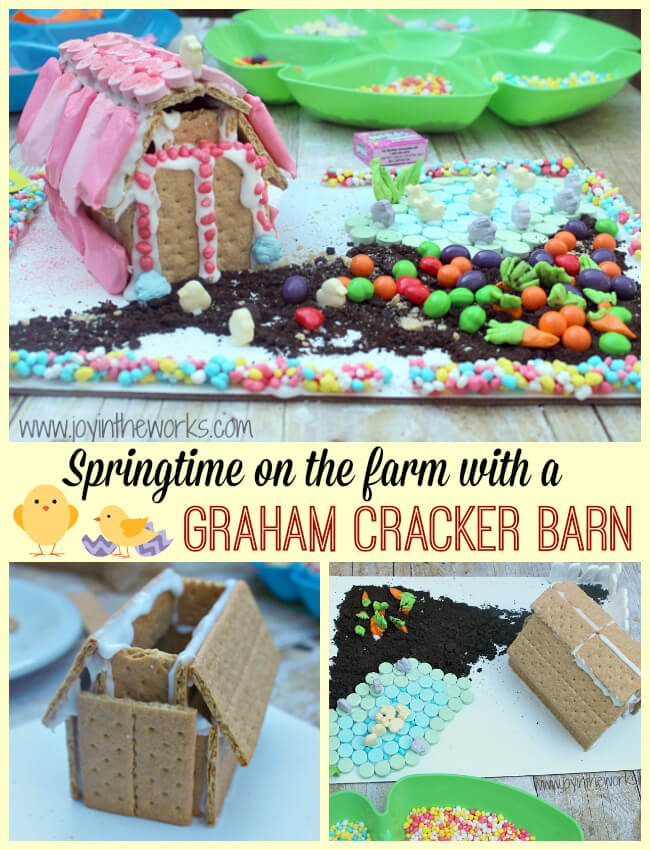 Springtime on the Farm with a Graham Cracker Barn
As always, don't be overwhelmed by my husband's fancy house building- he really went all out with this Graham Cracker Barn on our Springtime Farm didn't he? You can always build a basic one, because the candy decorating is the most important part anyway! =) Our family fun activities (and life, really!) is all about balance. Choose an activity that everyone will be interested in, with easy to find supplies, set it up well and then let them create! It's hard enough to find time together as a family, you don't want to waste all that time with complicated supplies or set up.
Our candy was easy to find and all we had to do was open it and hand the kids a bag of icing and everyone was happy! So again, it's up to you on how complicated you make your Graham Cracker Barn. If you are like my husband and building is easy for you, then simply follow the directions below. Or go simple in your building, if you are like me. The point is really the time together (and yes, the yummy candy according to my kids!) not how the project looks when it's finished.
If your family is like mine, it is hard to find time together to do fun activities like these. With the onset of Spring comes busy schedules, especially if you are a baseball family like we are. Between practices, games, coaching, providing snacks, carpooling and the like, it's hard to get time together. But I try to be a balanced mom, balancing schedules and the demands of family. And boy do they demand a lot some days, don't they?! So I like to make sure I get some Me Time to refresh and rejuvenate and then I make sure we carve out some family time together. And when we do, I like to make that time together count and by doing something special like an activity, a game or something that involves sweets! =)
But yes, onto the candy and the directions…Start by gathering your supplies. We really wanted to load up on the candy since we were going beyond the regular graham cracker house and creating a whole farm this time! And we decided to make a whole afternoon of it as a family, complete with dinner together afterward.
When I am looking for a good deal on things like this, I always head to Walmart. (To save more on this candy, check out these Ibotta offers) Walmart has a HUGE candy selection and even a candy arrow sign pointing the way!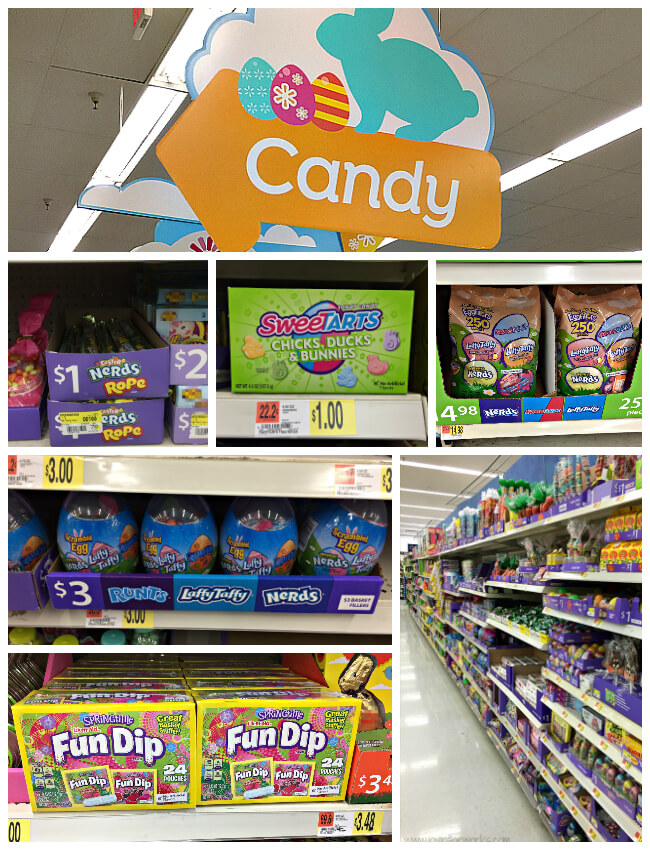 Supplies Needed:
Graham Crackers
Royal Icing
Ground Up Chocolate Sandwich Cookies for Dirt (optional)
SweeTARTS Chicks, Ducks & Bunnies for Farm Animals
Candy:
We used the following by Nestlé:
-Scrambled Egg (with Nerds, Laffy Taffy, and Runts)
-Springtime Fun Dip
-Nerds Rope (Easter variety)
-Egg Filler with SweeTARTS, Laffy Taffy and Nerds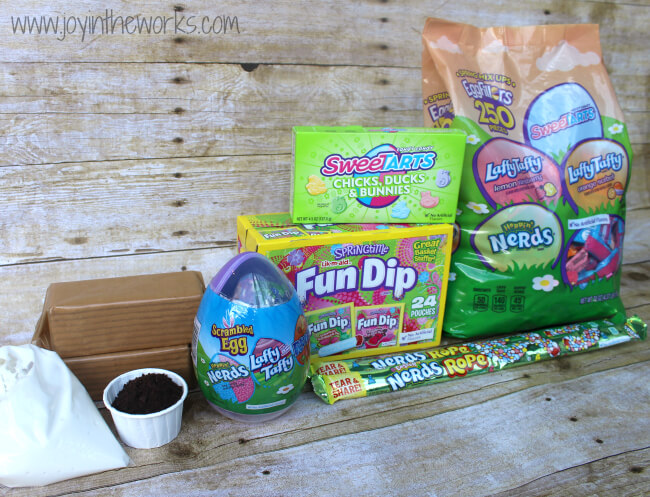 Instructions:
As I said, feel free to go easier on your graham cracker house design (this is the basic one I use when I am doing it on my own) But if you are interested in making the more complicated Graham Cracker Barn my husband designed, the steps are laid out pretty clearly below in photos for you. I feel like maybe I could even replicate it with these visual instructions. But remember, it's not about the fancy design, but about the time together as a family decorating the house (and maybe a little bit about nibbling at the candy along the way!).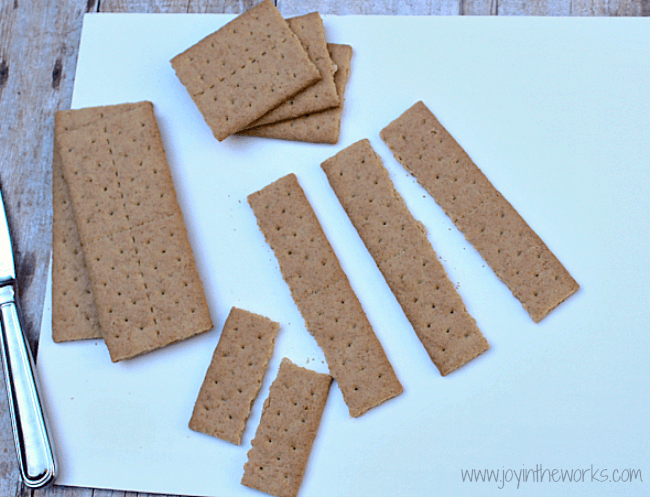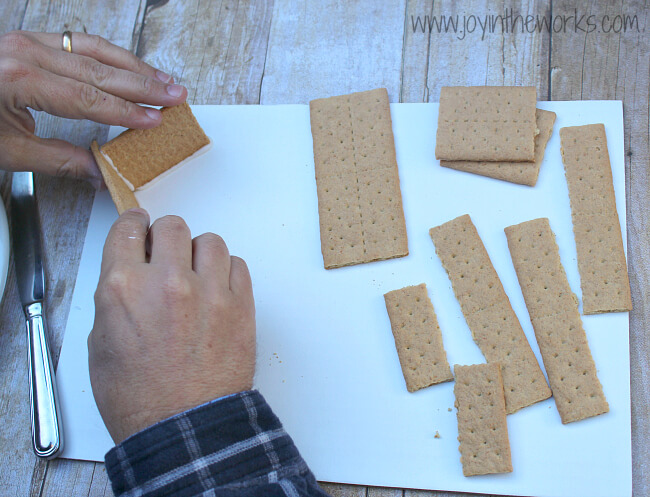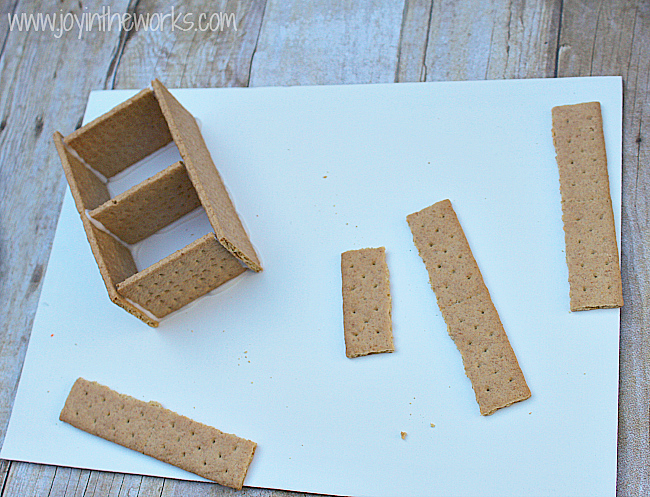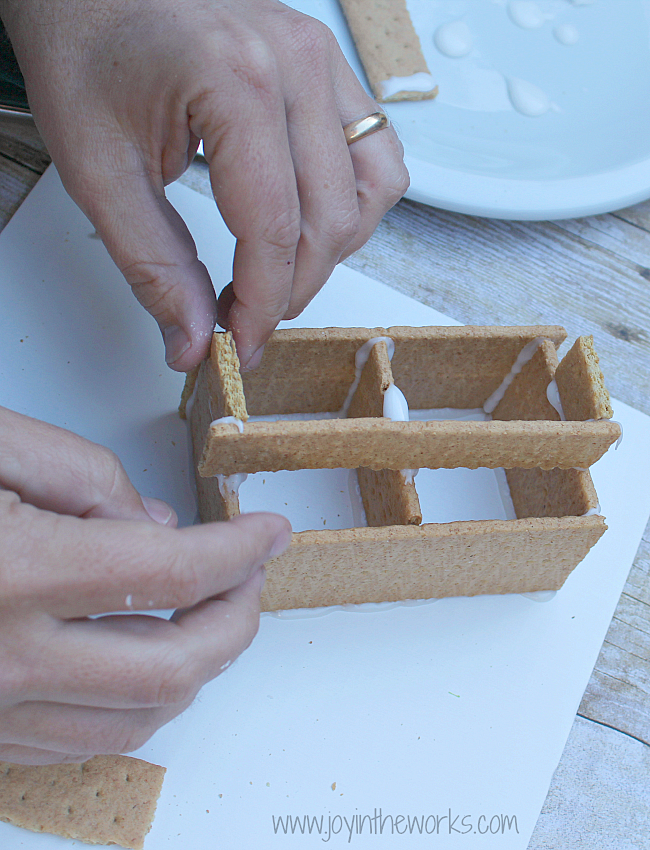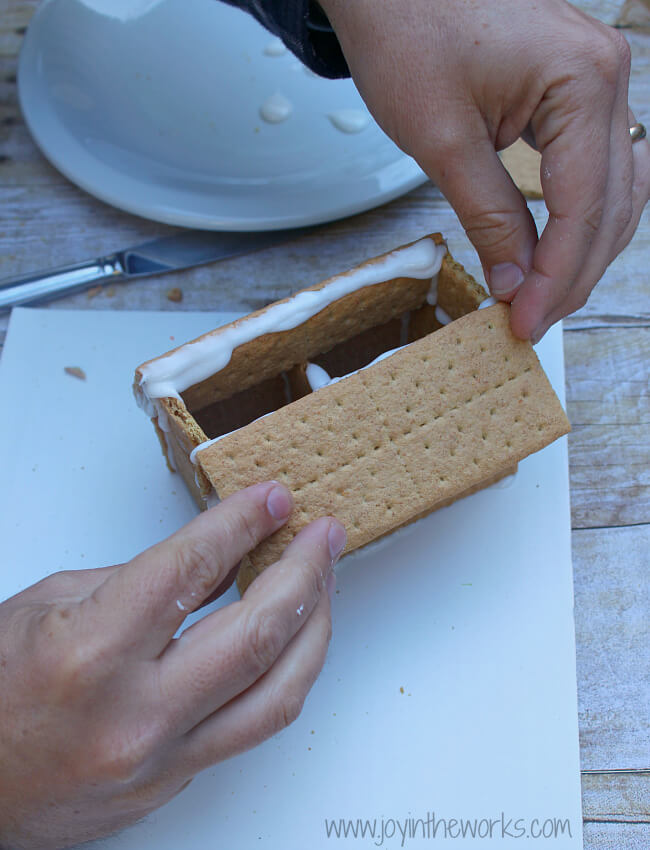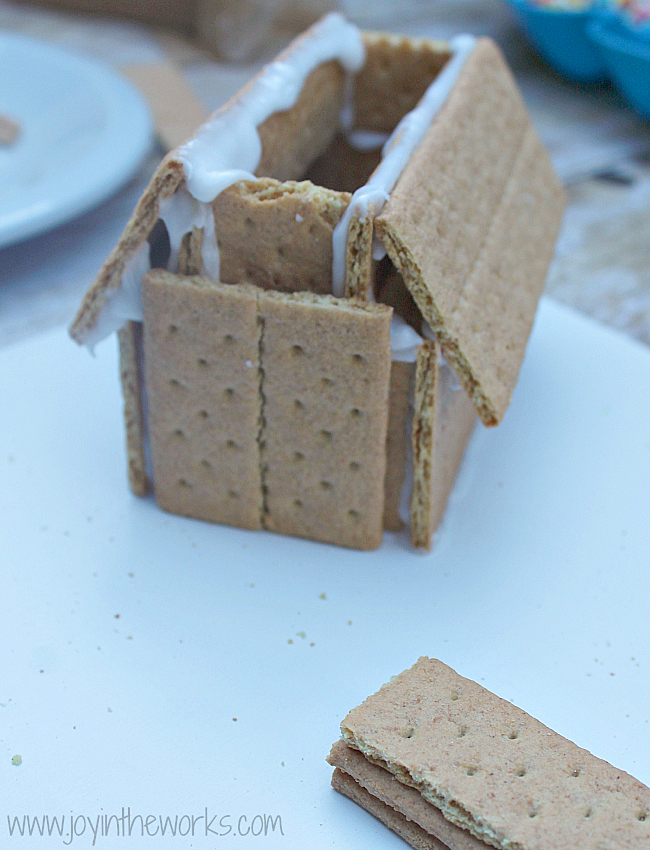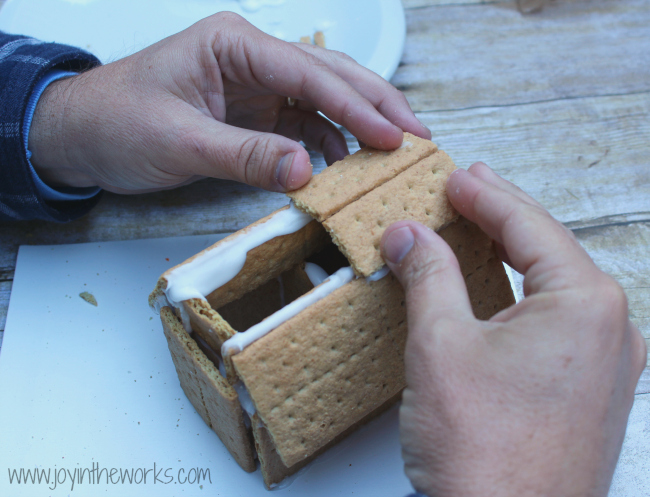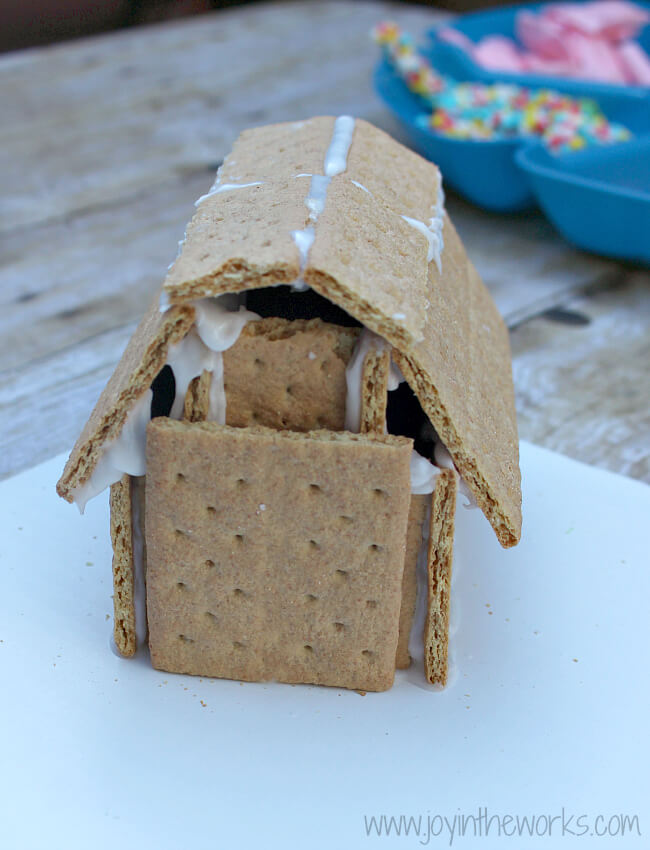 When the building is done and dry, the real fun begins: decorating your Springtime Farm and Graham Cracker Barn with candy! The great thing about this candy is that it is so versatile. You can use the SweeTARTS for a pond and roof tiles, the Fun Dip sticks for a fence and the Laffy Taffy can be molded into anything. We made little carrots for our garden (made of crushed chocolate cookie crumbs for "dirt") to go with the fruit shaped Runts candy. My littlest one loved putting the fruit and veggies in the garden. The Nerds could be used a million different ways, but we opted to use them between the SweeTARTS for a pop of color. And the Nerd Rope (the Easter Variety) was the perfect edging around our Springtime Farm.
I must admit that my very favorite candy was the SweeTARTS Chicks, Ducks and Bunnies, though. We used the ducks in the pond, the chicks and bunnies around the farm and even used one as a weather vane on top of the Graham Cracker Barn! They were so cute to look with their fun Easter shapes and they have the classic SweeTARTS taste too. I had never noticed before that they also have no artificial flavors which is important when lots of them were hopping past the Graham Cracker Barn into my kid's mouths! =) I was so glad we had some leftover though, since the SweeTARTS Chicks, Ducks and Bunnies are great for filling Easter eggs and candy dishes as well.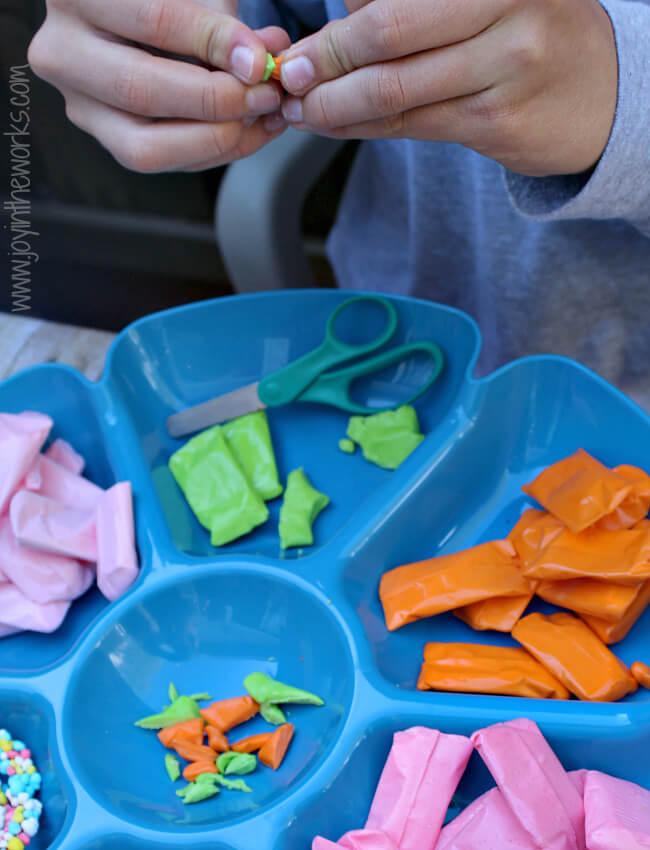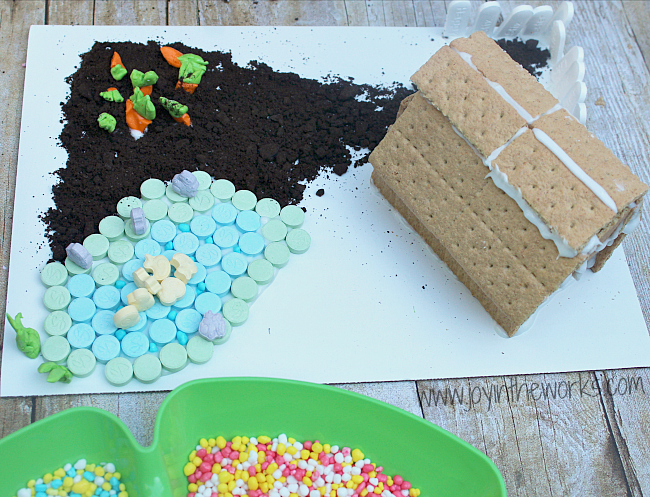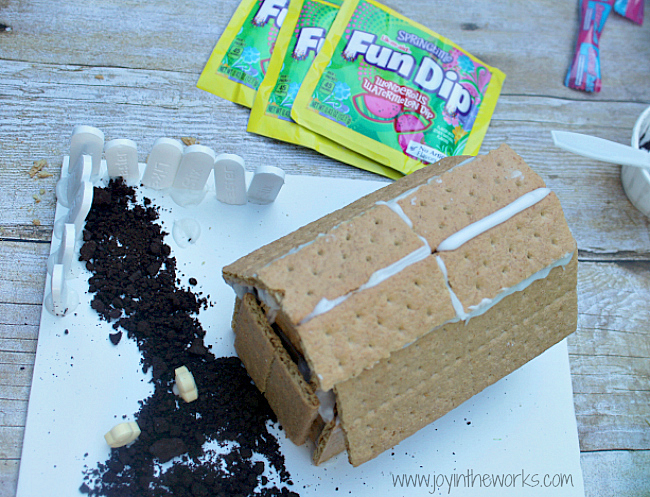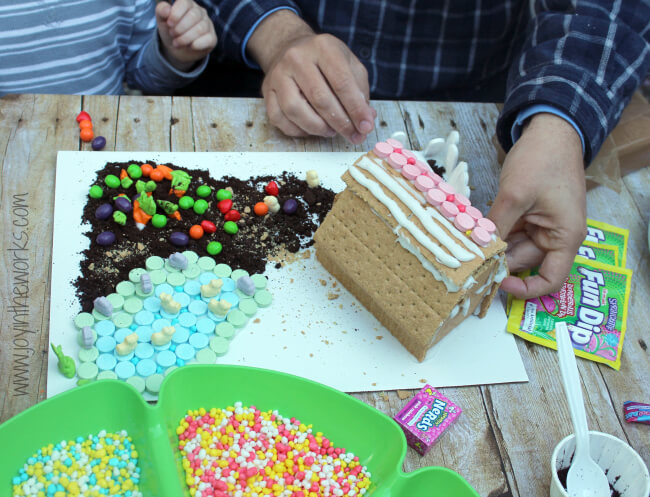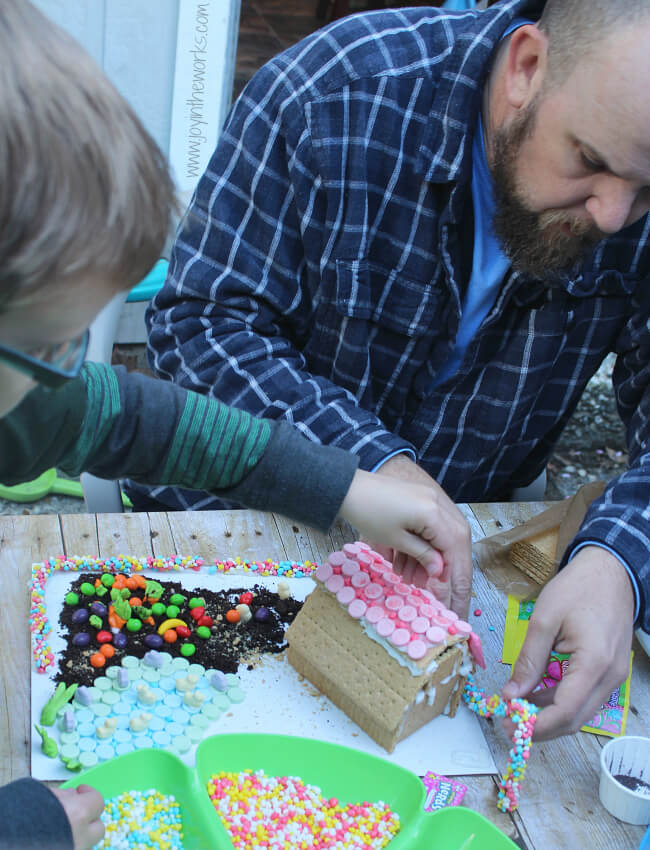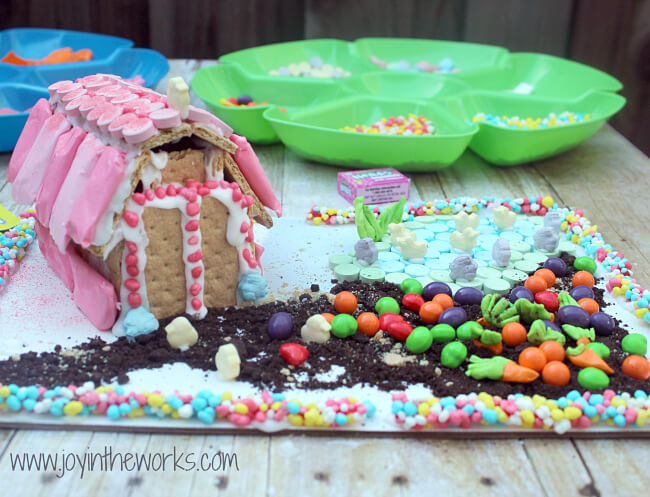 After our fun family springtime activity, we were ready for some real food, so we headed inside for dinner. We took our Graham Cracker Barn and candy Spring Farm with us so we could admire our handiwork- it makes a great springtime decoration! And of course, it was a pretty nice dessert to nibble on too! ;)
But after all that work with the kids, we wanted an easy dinner that we knew we wouldn't have to battle with them to eat. Plus, we wanted some real food to balance out all the candy that might have made it into our mouth instead of on the Graham Cracker Barn =) So we warmed up a Stouffer's Party Size Macaroni and Cheese (We have 3 growing boys, after all!) that I got while shopping at Walmart in the frozen food aisle.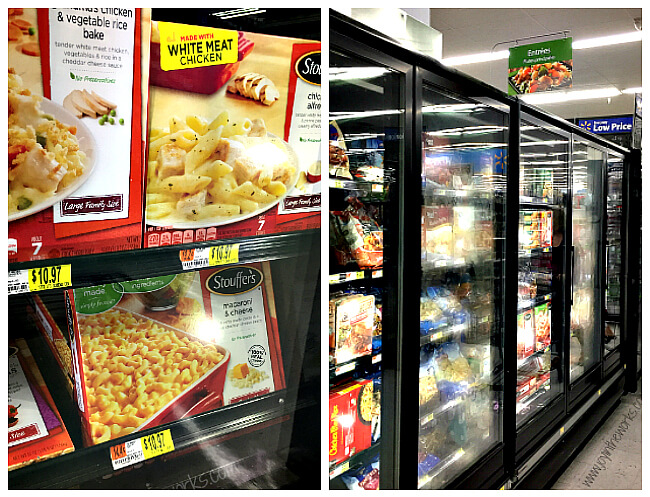 The great thing about this Stouffer's Macaroni and Cheese is that is made from real ingredients that I normally have at home and already serve my family. It even has 100% real cheese sauce and is preservative free. I am always happy to see a short ingredient list of foods I recognize. You can tell my littlest one loves that too, as he was begging for his helping!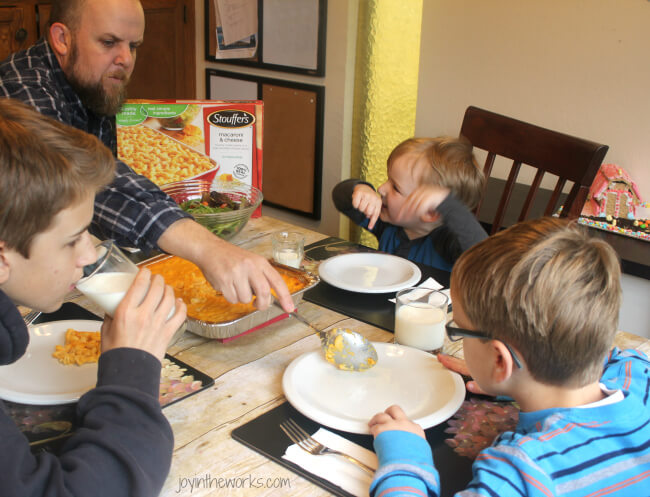 With 3 boys with such a wide range of ages, it's often hard to find something that will interest all of them. Plus, with our busy schedules, we don't often get time together as a family. This Springtime Family Activity (and dinner afterward!) was such a hit with everyone and the Springtime Farm and Graham Cracker Barn makes such a great decoration (and Easter centerpiece!) that I wanted to make sure to share it with you. Do you have any favorite family fun activities that you do during the spring? If so, please comment below. I am always looking for ways to make life more fun with the kids!
Interested in seeing more #SpringItOn activities? Check out these other great ideas from bloggers on their Social Hub. Or check out the Nestlé Pinterest Page for more creative ideas.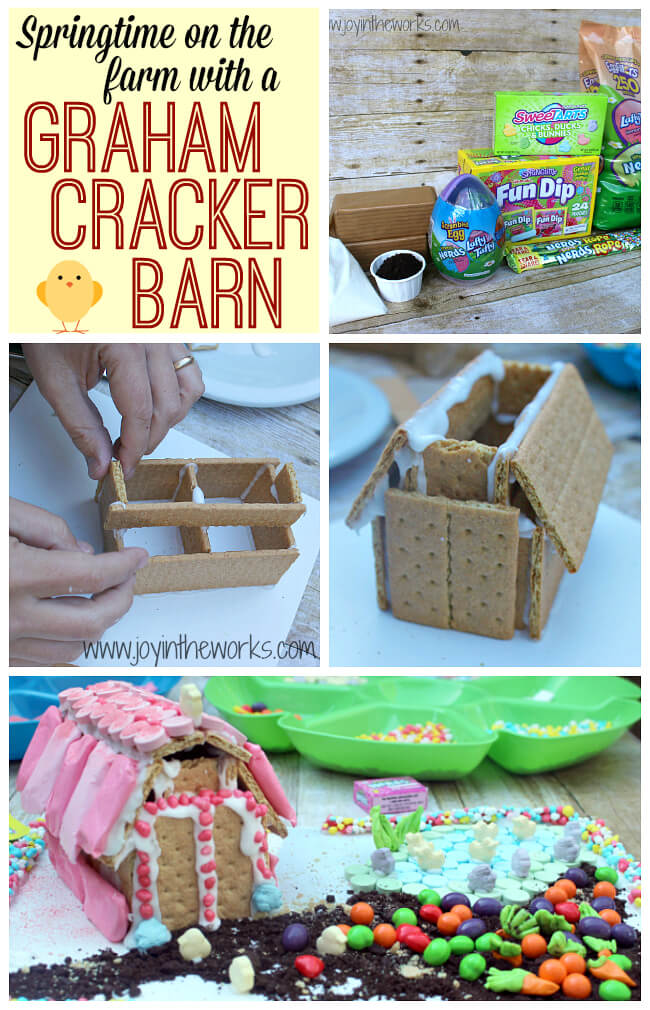 Save
Save
Save
Save
Save
Save
Save
Save
Save
Save
Save
Save
Save
Save
Save
Save
Save
Save
Save
Save
Save
Save