St. Patrick's Day is right around the corner and while it isn't your typical "gift giving holiday", I think any holiday is a good excuse to do something special for someone else to let them know you are thinking of them. Whether it is a gift for your child's teacher, a neighbor, a friend or just your own family, I made it super easy for you by creating 4 different St. Patrick's Day Treat Bag Toppers.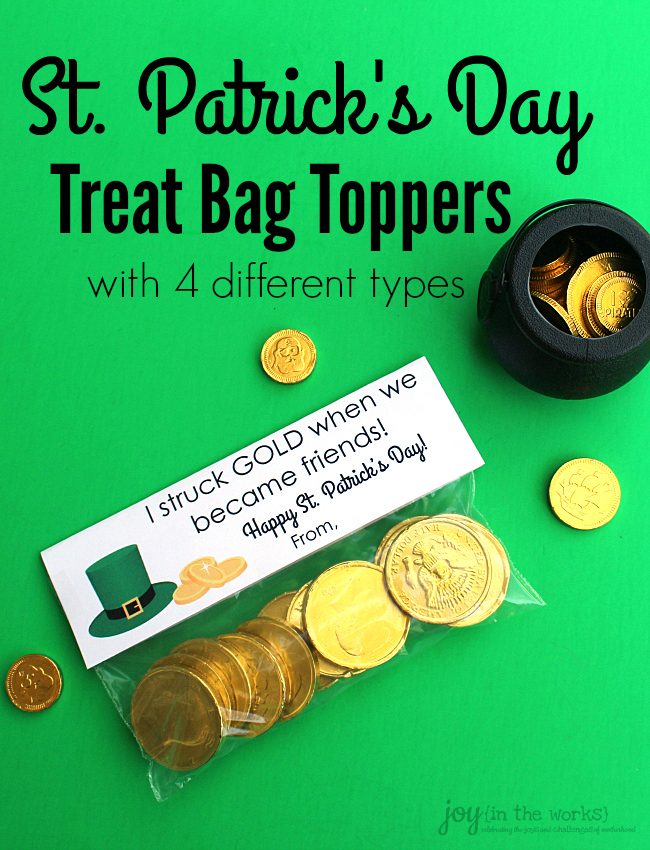 St. Patrick's Day Treat Bag Toppers
Supplies Needed:
White Cardstock
Paper Cutter or Scissors
Stapler, Glue or Tape
Snack Bags
Treats for gift giving
St. Patrick's Day Treat Bag Toppers (available for purchase in the store)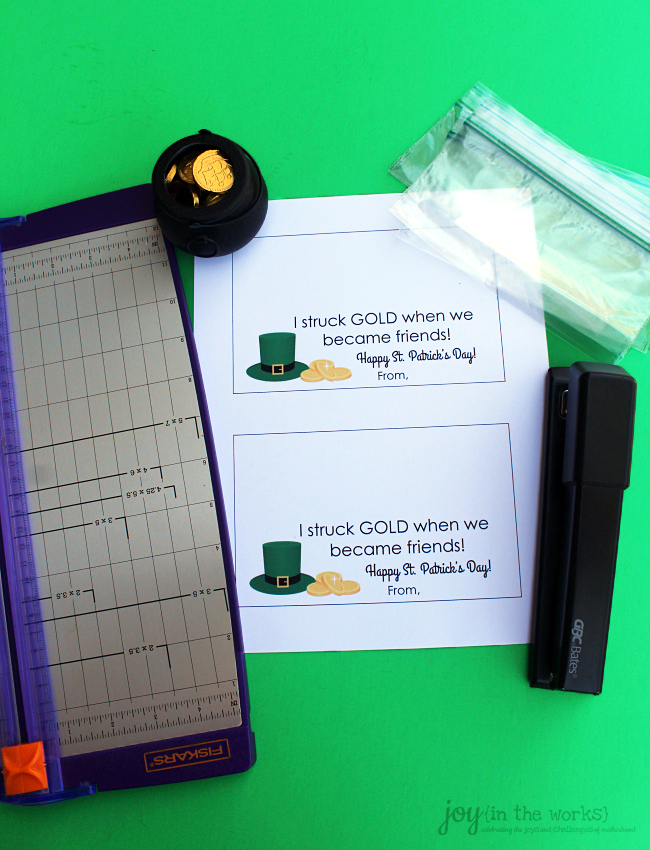 Treat bag toppers are a simple way of wrapping a gift with an extra special touch. I made them to fit over a a snack size plastic bag so you might even have some on hand already. No need to go hunting for the correct size cellophane bags!
Simply fill your plastic snack baggie with a treat and attach the matching label. You can staple the topper on or even tape or glue it on. What you put in your baggie depends on the label topper you purchase. The details are below. Click on the link or the photo of the product you like and it will take you directly to the store and you will get your purchase emailed directly to you. After that you just print it out, cut it out and attach it. Easy enough, right?
This first Treat Bag Topper says, "I struck GOLD when we became friends" and is meant to be attached to a bag filled with chocolate gold coins or Rolos candy. It can't get much easier than that!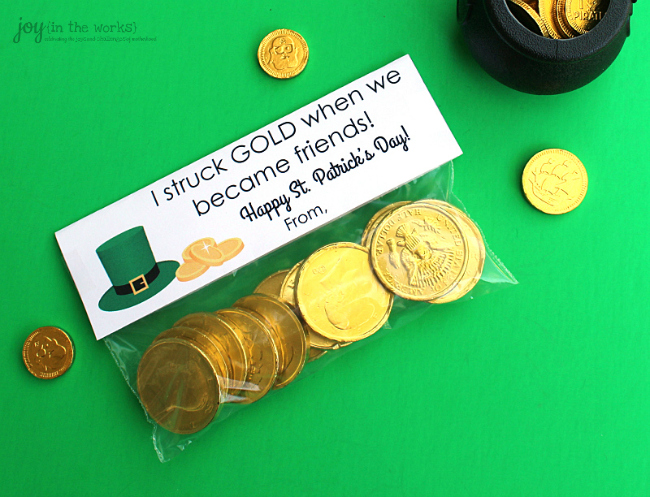 If you want to skip the chocolate, you can do a rainbow bag topper instead. For the "Rainbow Seeds", you want to simply add Skittles. If you want to be sure to get every color of the rainbow, you will need to purchase the Original Skittles, as well as the berry flavored which contain blue skittles.
For this one that says "You are the pot 'o gold at the end of my rainbow", you can use chocolate gold coins or Rolo candies again. Or you can just do the rainbow candy and use Rainbow Twizzlers. You can also use other rainbow candy like Airhead Extreme Rainbow Berry Belts which we discovered after making a Leprechaun Graham Cracker House.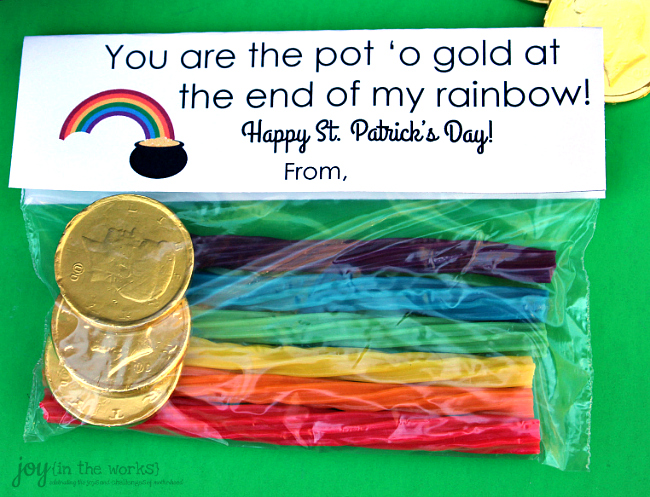 This last St. Patrick's Day Treat Toppers is one of my favorites because there are so many options for what to give in these bags. You can simply give chocolate gold coins or if you are feeling crafty, you can make chocolate covered Mint Oreos, pretzels, a snack mix or any other green, festive St. Patrick's Day treat. I think the "I am so Lucky we are friends" Treat Bag Topper works for a variety of items.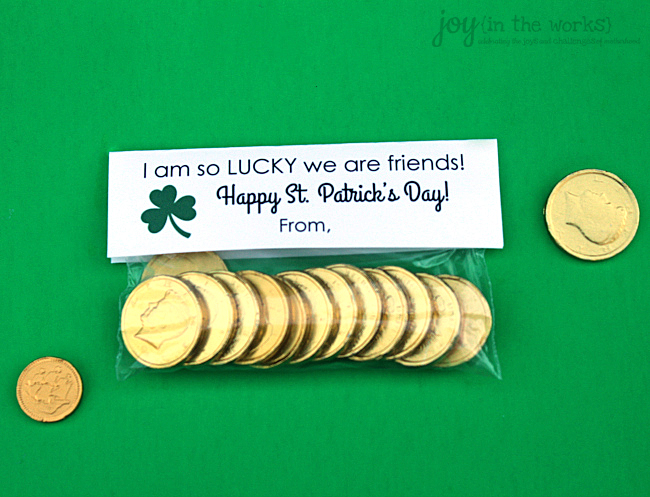 As you can tell, there are lots of small, simple ways to give a token of your gratitude to others on St. Patrick's Day. And I really think that these St. Patrick's Day Treat Bag Toppers will help make the gift extra special.
What do you think? Would you give a St. Patrick's Day gift? Any ideas you would like to share? Just comment below!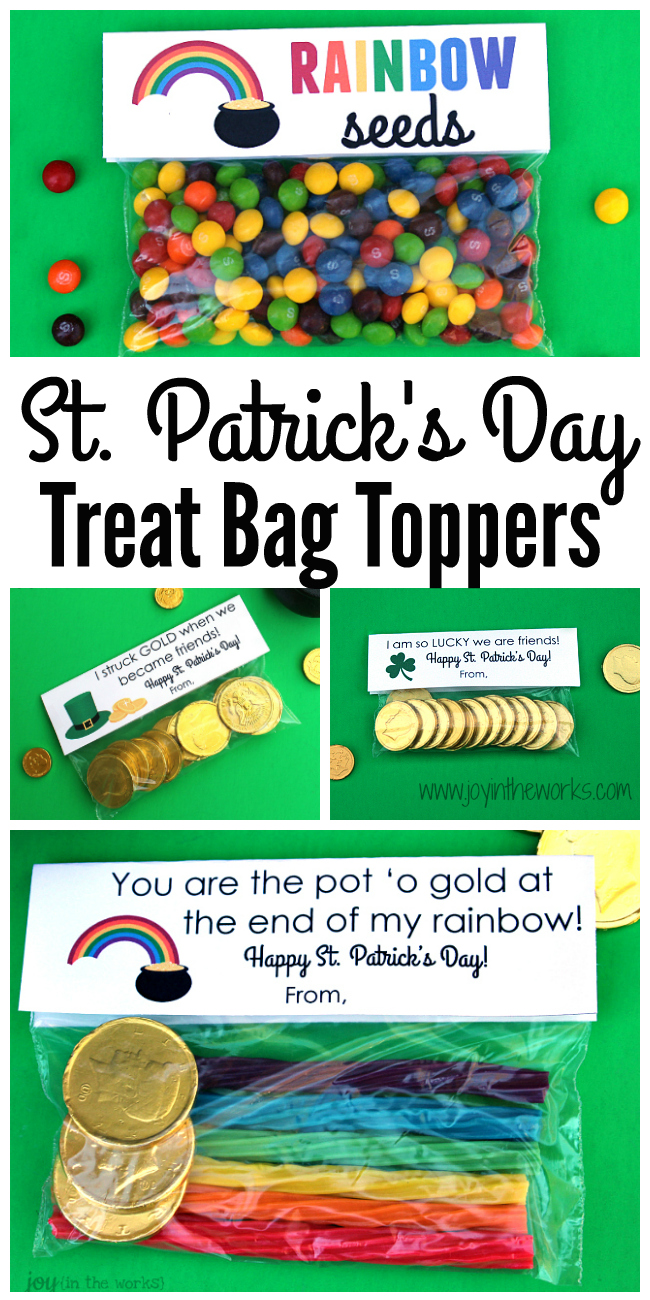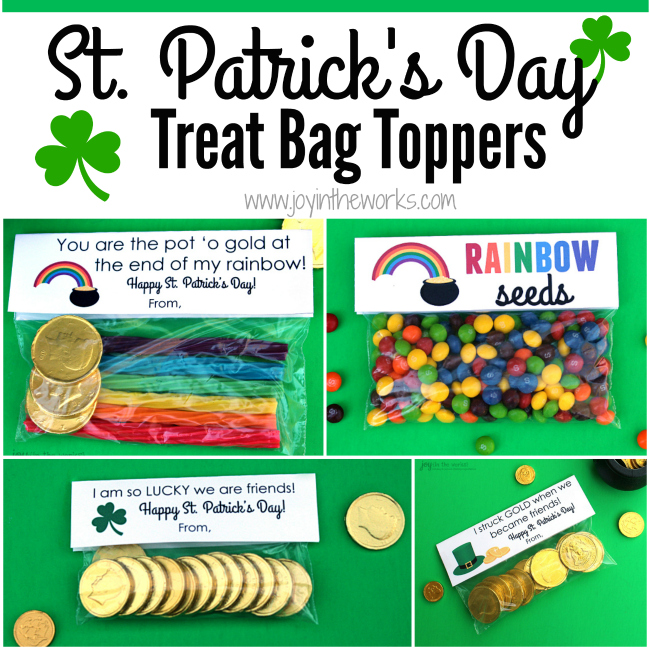 Save
Save
Save
Save