So you have heard it, right?  The big summer debate?  "Make your kids summer magical, they are only young once, it's up to you!" Or "Give your kids a 1970's Summer! Let them be bored, lock them outside while you stay inside and smoke and drink a TAB!" (Hilarious blog post by the way).
Well, I land somewhere in the middle of the whole debate.  We have a bucket list (there are about a million great ideas on Pinterest for those interested) and we might do an activity here or there, but we certainly don't plan out our days with something new and exciting every day.  I have 3 kids with a 10 year age difference, for goodness sake! Meaning, I have been exhausted since 2003! ;)
So my point is, I live in reality, people. I would love to be that mom that creates a magical summer (after all, I am just as devastated as they are when it comes to an end), but that just isn't real life.  I would also love to say that when my kids are bored their creativity and imagination just blooms and grows and they end up immersed in the study of levers and pulleys as they create their own zip line for their action figures, but I'm sorry, I don't think kids who are bored that have been constantly entertained (by screens or their parents) for their entire lives can, all of the sudden, develop that type of play.  So I came up with a solution that will help them begin to think more creatively: The Summer Box!
This blog post contains affiliate links. You can read more about our policies on our disclosure page.
The Summer Box: One day of prep, endless fun activities all summer long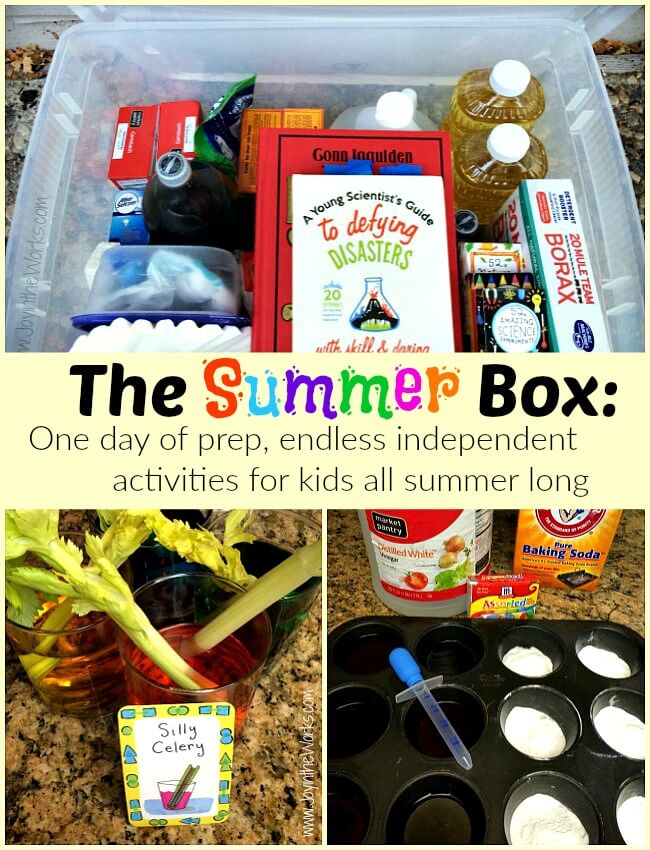 I started out creating the Summer Box at the beginning of summer when I realized the predicament my own boys were in after years of entertainment. I found a few books that outlined fun experiments and activities for kids that I thought they could do independently (or semi-independently). I also went through The 52 Card Series that had ideas ranging from magic tricks to craft projects, nature activities to science experiments.
Actually, the kids and I went through these books and cards together and picked out the activities they were most interested in (and the ones I thought would work best for their age and ability) We separated out those cards and marked all the pages in the books.  You can check out a few of my resources below, but there are tons more available. Feel free to share some great titles with me in the comment section below. This is a great start, though.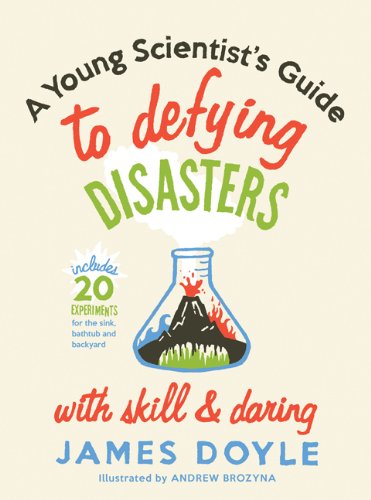 A Young Scientist's Guide to Defying Disasters by James Doyle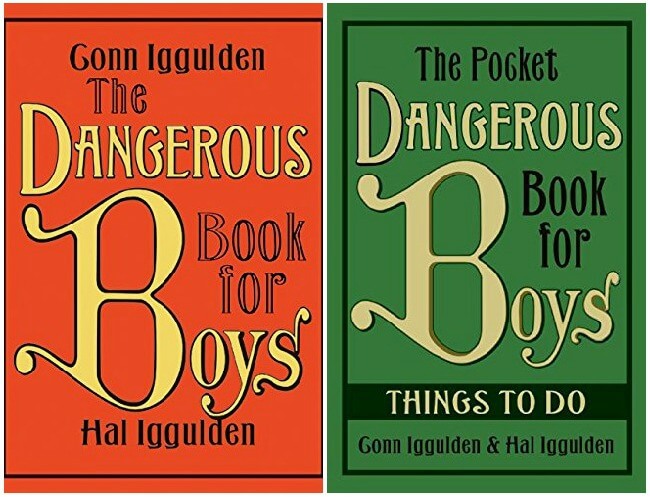 The Dangerous Book for Boys by Conn Iggulden and Hal Iggulden // The Pocket Dangerous Book for Boys: Things to Do by Conn Iggulden and Hal Iggulden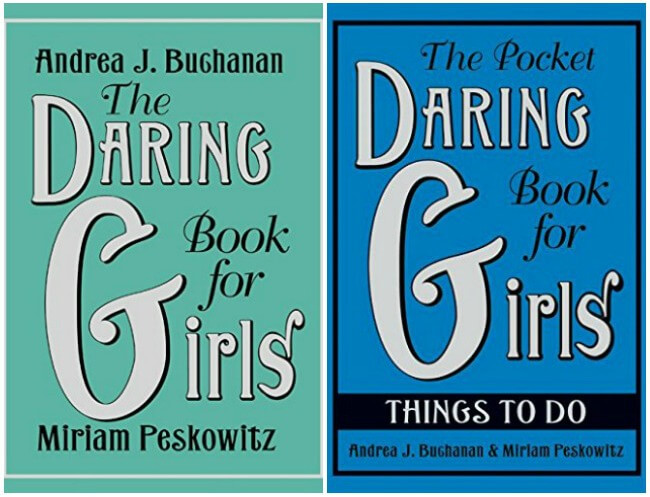 The Daring Book for Girls by Andrea J. Buchanan and Miriam Peskowitz // The Pocket Daring Book for Girls: Things to Do by Andrea J. Buchanan and Miriam Peskowitz
52 Card Series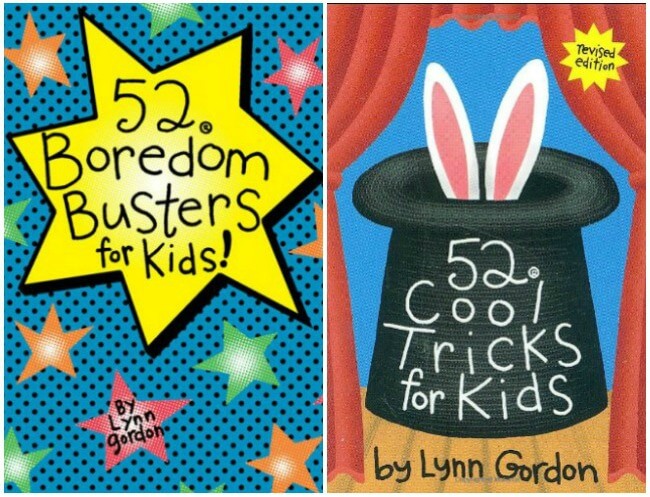 52 Boredom Busters for Kids by Lynn Gordon // 52 Cool Tricks for Kids by Lynn Gordon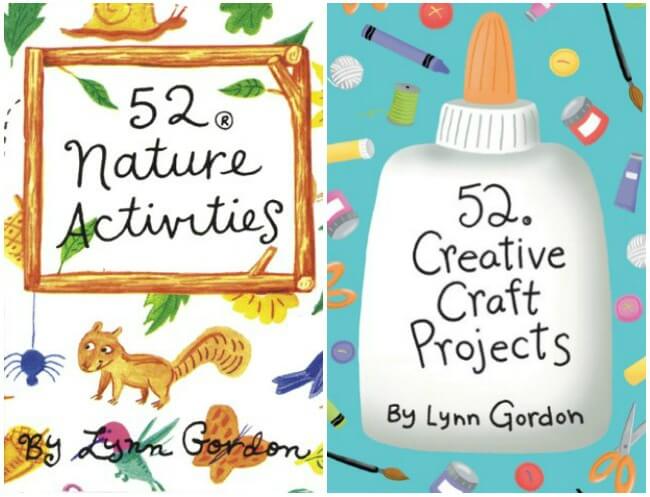 52 Nature Activities by Lynn Gordon // 52 Creative Craft Projects for Kids by Lynn Gordon
After we picked out our activities and experiments, we needed supplies! I made a list of the supplies that each activity would need (and added a few extra items for creating and thinking outside the box!).  I spent one day shopping for the items to fill our Summer Box. Supplies ranged from coffee filters, bars of soap, Mentos, Alka Seltzer, corn starch, oil, vinegar, Borax and the like.  I put everything in one large clear plastic container and made a cute "Summer Box" label.  And then I let them have at it!
And have at it, they did!  Some days, they would follow an activity's directions verbatim to see the results, but other times, they would just mix whatever they could find in the box.  Sometimes a card would send them around the yard looking for nature, other times it would call for an art project or teach them a magic trick.  The point was, they were doing these things independently and based on their own interests.
Although, I will admit that my younger children (who couldn't read!) needed a bit more support. And while I am fortunate to have an older son who can help out, I also came up with another (even better) solution. I paid a "Mother's Helper" (an older child, but not yet babysitting age) from down the street to come do the Summer Box activities with my kids. Honestly, she loved it and so did they. And of course, so did I! No more "I'm bored" and my kids learned how to create and play independently.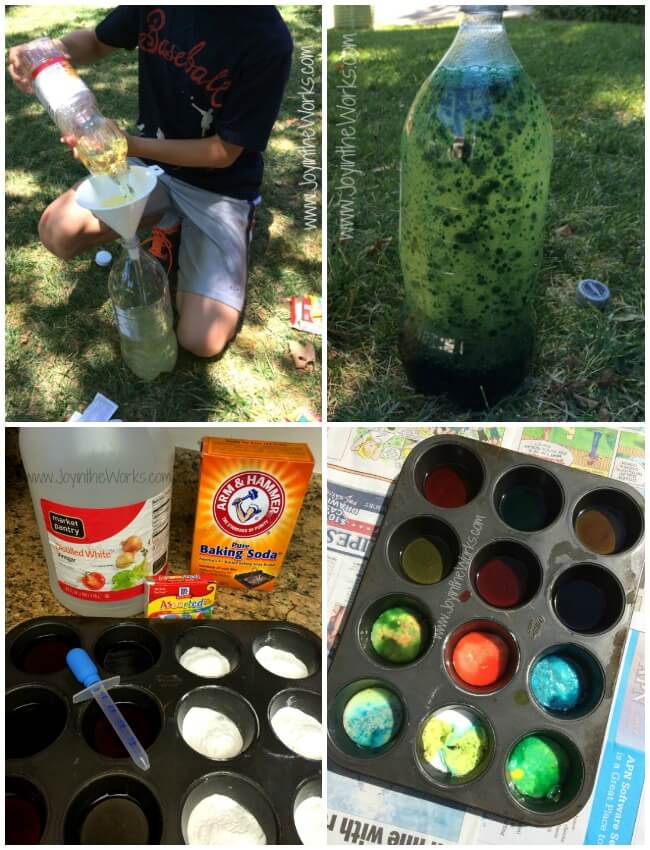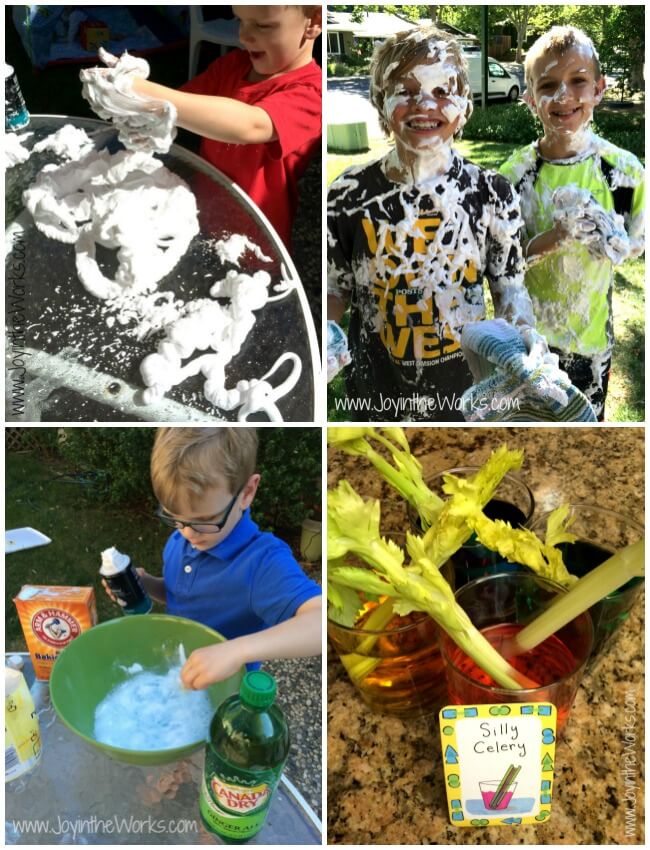 Oh and don't worry, if you cringe at the word "create" because you don't like mess, just encourage your kids to stick to the directions on the card or in the book.  It can be just as fun following along and discovering new things that way.  There were plenty of activities that were more structured and didn't involve mess- just choose carefully!=) (But just a reminder, getting messy is actually good for kids, no matter how much we don't like it at times! ;)
Overall, I would say that the Summer Box is a happy medium for the summer debate- children learning how to be creative independently when they are bored and still having a magical summer with play and mess and all the good stuff childhood memories are made of!  Oh and an added benefit to the Summer Box?! I get to stay inside and drink my TAB Diet Coke.  It's a win-win!