One of my favorite Christmas traditions is giving the kids a pair of new Christmas pajamas each year. Some people do this on Christmas Eve as the one gift the kids can open before bed, while others do it on the night of Thanksgiving so the kids can wear them all season long. Of course, we are known to be wearing Christmas pajamas at Easter, but that's just us! =)
Since I don't have any girls of my own, I love scouring all of my favorite sites for Christmas pajamas for girls! Gymboree tends to be my favorite, but Carters is a close second. The Children's Place also has great holiday wear and I like to look at Osh Kosh, Old Navy, Crazy 8 and more.
Oh and a quick note for those who are concerned that I labeled these pajamas "for girls". I did that based on the manufacturer's designations and also for the ease of organizing my posts.  I did try to include some more general neutral options as not every girl likes pink or nightgowns! You can also see the Christmas Pajamas "for boys" (again, the manufacturer's determination, not mine!) Regardless, I hope you enjoy the cute Christmas pajamas and more importantly, that you find some that your daughter or son will like! =)
Just a reminder that all links are seasonal, so they are subject to availability (Warning: They are going fast!) and all links are also affiliate links. See full disclosure policy.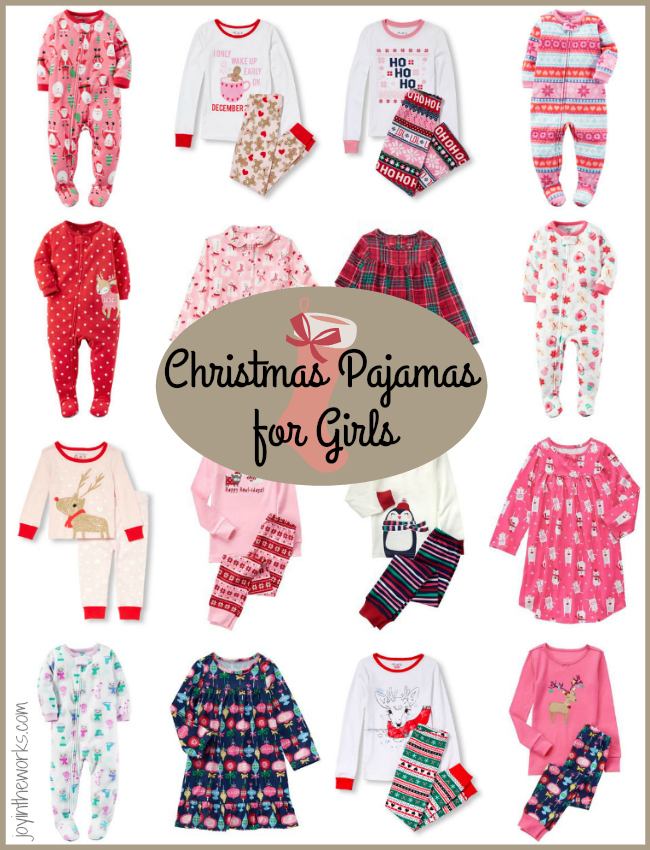 Christmas Pajamas for Girls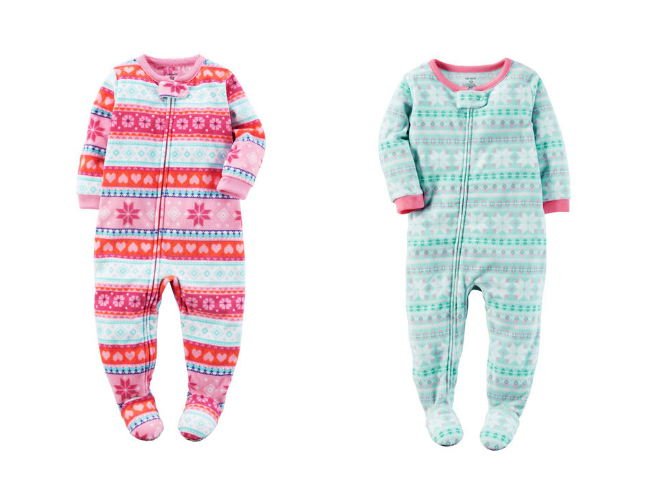 One Piece Pink Snowflake Pajamas from Carters // One Piece Mint Snowflake Pajamas from Carters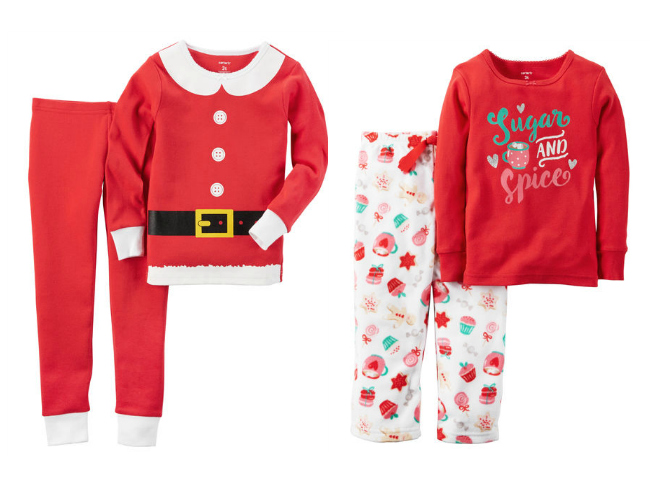 Santa Pajamas from Carters // Sugar and Spice Pajamas from Carters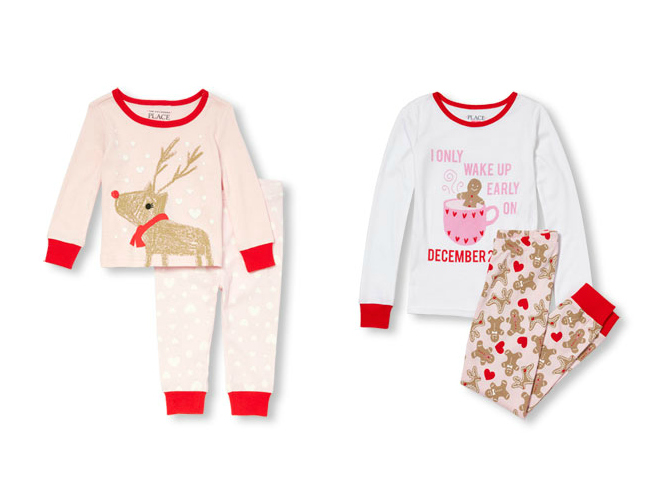 Crayon Reindeer Pajamas from The Children's Place // Early Wake Up Gingerbread Pajamas from The Children's Place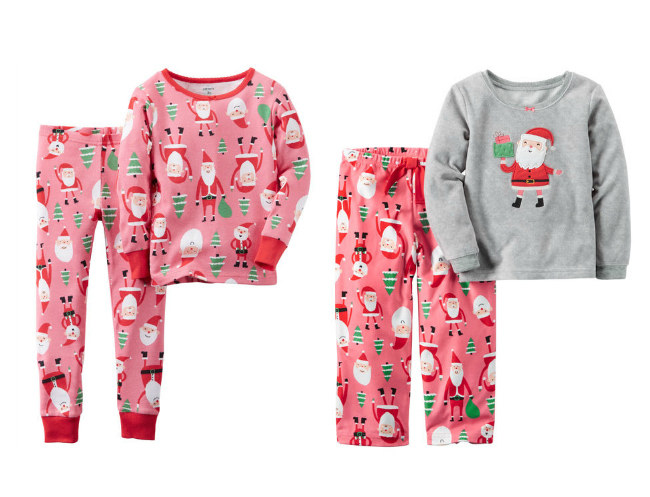 Snug Fitting Santa Pajama Set from Carters // Santa Pajama Set from Carters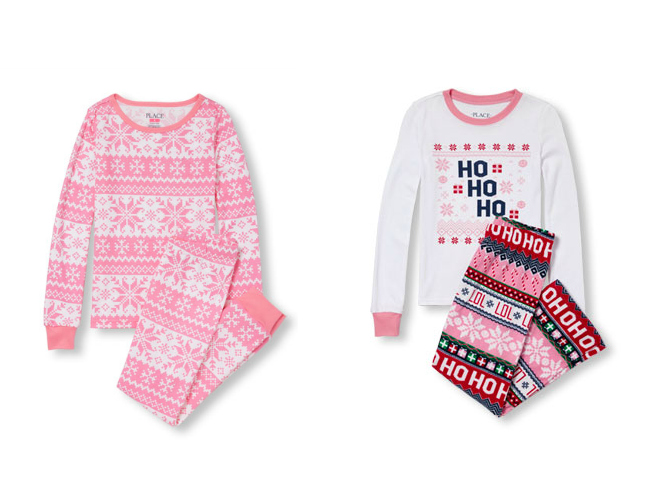 Snowflake Fair Isle Pajamas from The Children's Place // Ho Ho Ho Fair Isle Pajamas from The Children's Place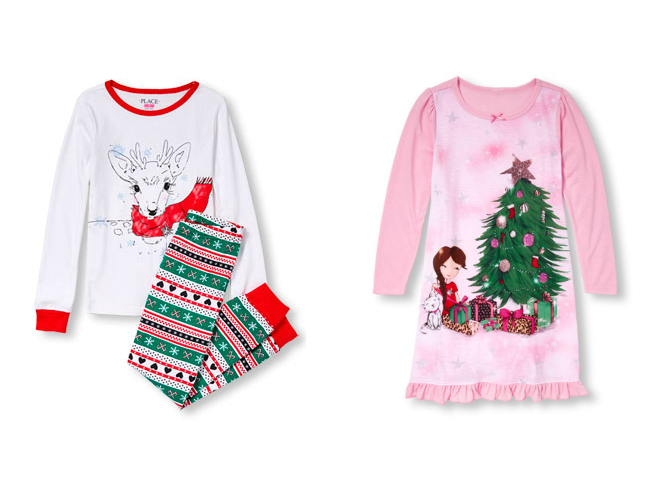 Reindeer Pajamas with Fair Isle Pants from The Children's Place // Girl and Tree Nightgown from The Children's Place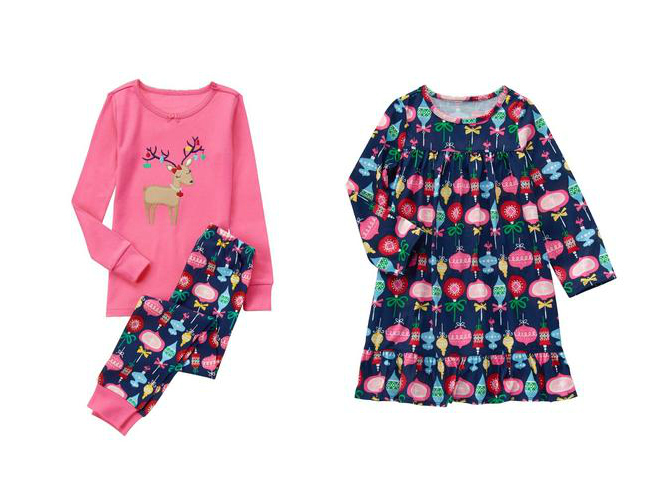 Pink Reindeer Pajamas from Gymboree // Ornament Nightgown from Gymboree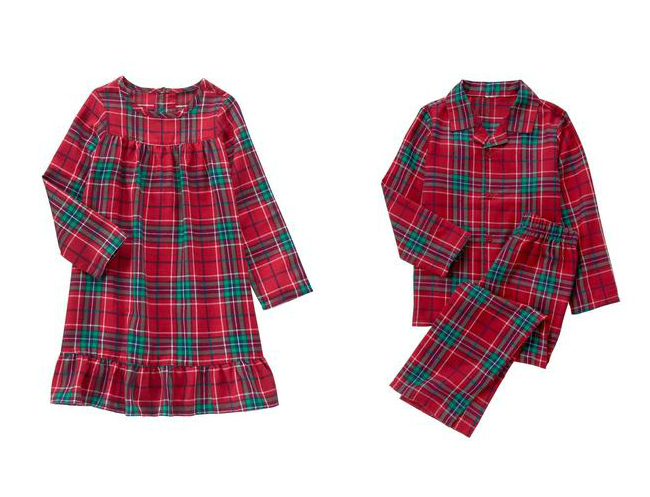 Red Plaid Nightgown from Gymboree // Red Plaid Pajama Set from Gymboree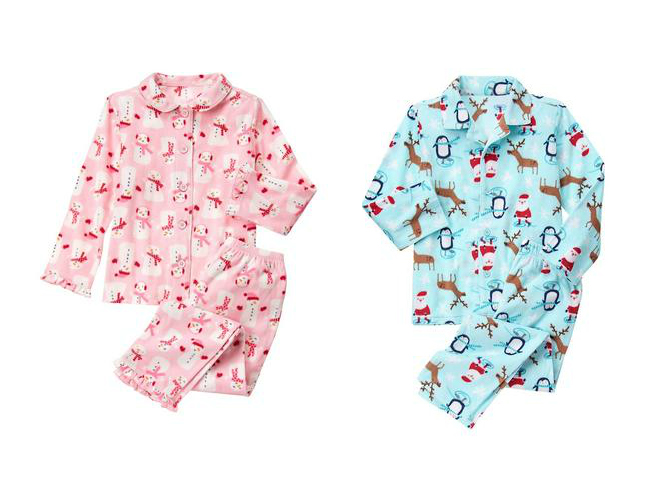 Pink Snowman Pajama Set from Gymboree // Blue Polar Pajama Set from Gymboree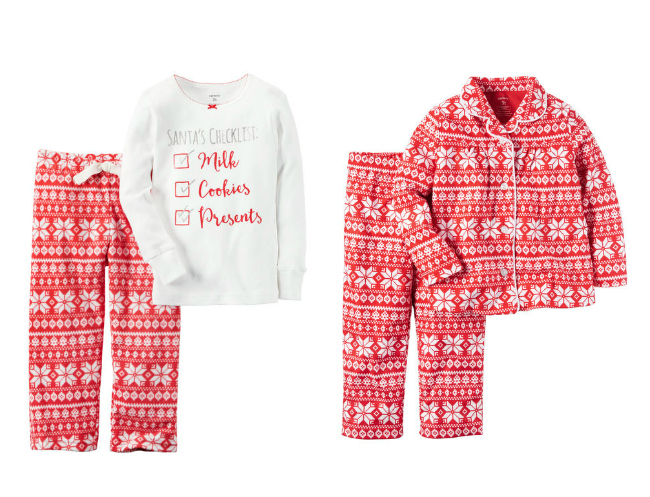 Milk and Cookies Pajama Set from Carters // Red Snowflake Pajama Set from Carters
Looking for more Christmas pajamas? Check out these other options:

Save
Save
Save
Save
Save
Save
Save
Save
Save
Save
Save
Save
Save
Save
Save
Save
Save