With a child with food allergies, I love creating non-candy Valentine options that I know the his classmates will actually like receiving. My 7 year old and I went through a lot of ideas for class Valentines this year before landing on this one. And once we came up with the Crazy Straw idea, we had to make a Free Printable Silly Straw Valentine Tag to go with it!
This post may contain affiliate links. Please see our disclosure page for more information.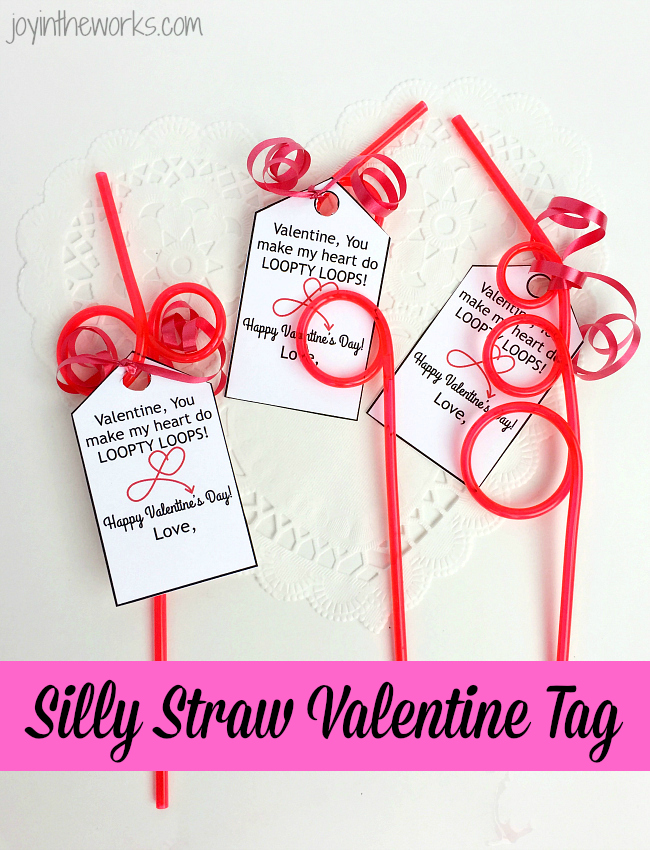 Silly Straw Valentine Tag
I think it has been pretty clear over these last few weeks that I am crazy for Valentine's Day- especially all the crafts and DIY that come along with it. But when you add in my kids' involvement to the Valentine process, then I am one happy mama!
My 7 year old (yes, one of my favorite sons I wrote about recently too) and I have been brainstorming for several weeks about what kind of class Valentines he would like to give out. Because we can't really give out candy due to his extremely limited diet, I needed to think beyond food and candy for class Valentines. And since I am not really a fan of those perforated cardboard rectangles, we decide to make our own this year. (We don't always do this! Read about our past experiences and new trick discovered for signing a whole set of Batman Valentines when he was younger.)
After we decided on Silly (or Crazy or Loopy) Straws as my son's class Valentine, next came the hard part- the wording on the tags! My middle son had very strong opinions about this! I love all the Valentine puns (you might have noticed in this set of 16 FREE Valentine's gift tags) and so we brainstormed different cute ways to include the words "silly" or "crazy" on the gift tag. But in the end, my son insisted he wanted to use the word "Loopty Loop"- as in the liquid in the straw loops around or does "loopty loops" as you drink it. I tried to sway him toward my way, but decided it wasn't a battle I needed to fight! Besides, it is definitely more clever and unique than a message that says "I am crazy for you, Valentine", so there's that! =)
In the end, when I designed the gift tag and found some great heart loopty loop clip art, I ended up loving how they came out. More importantly, so did my son! What do you think?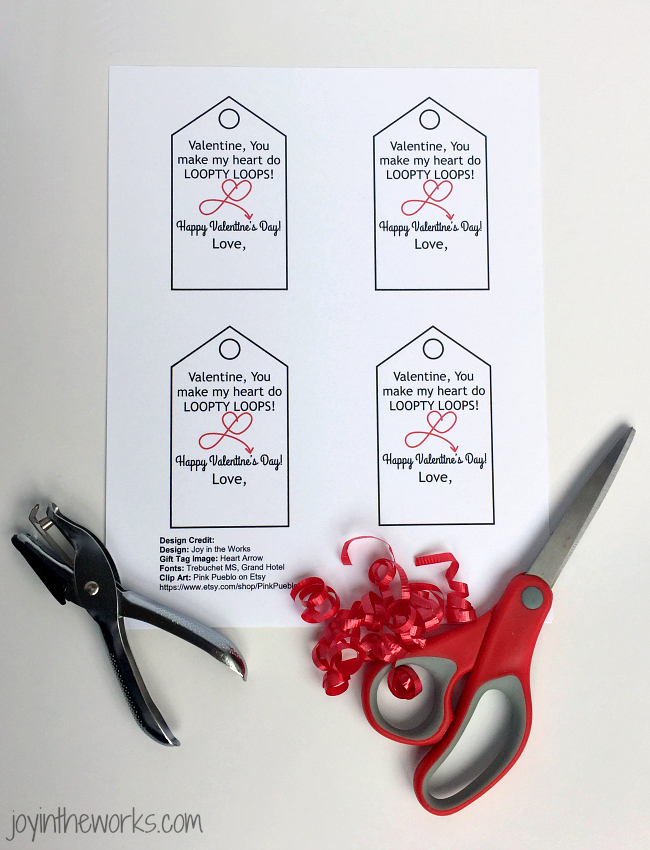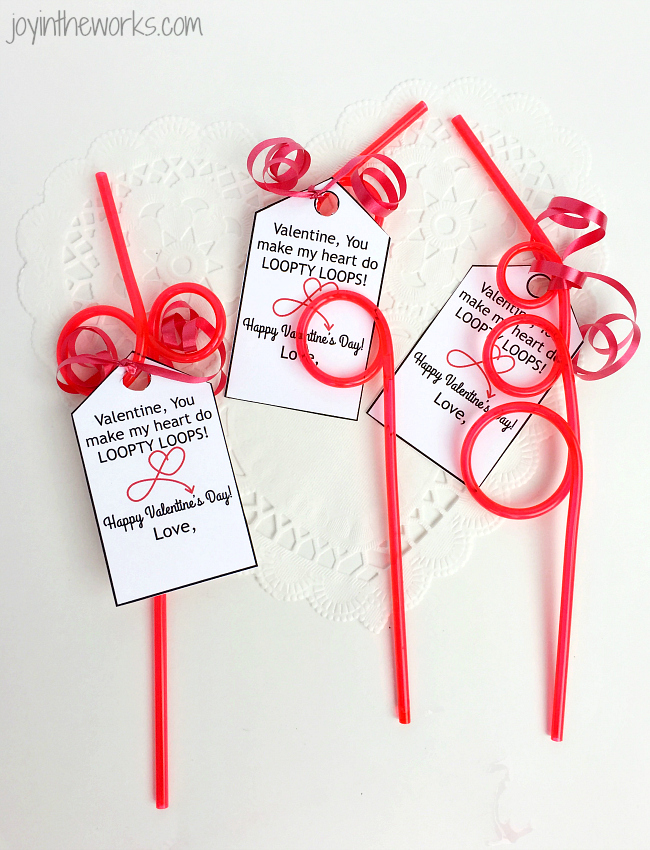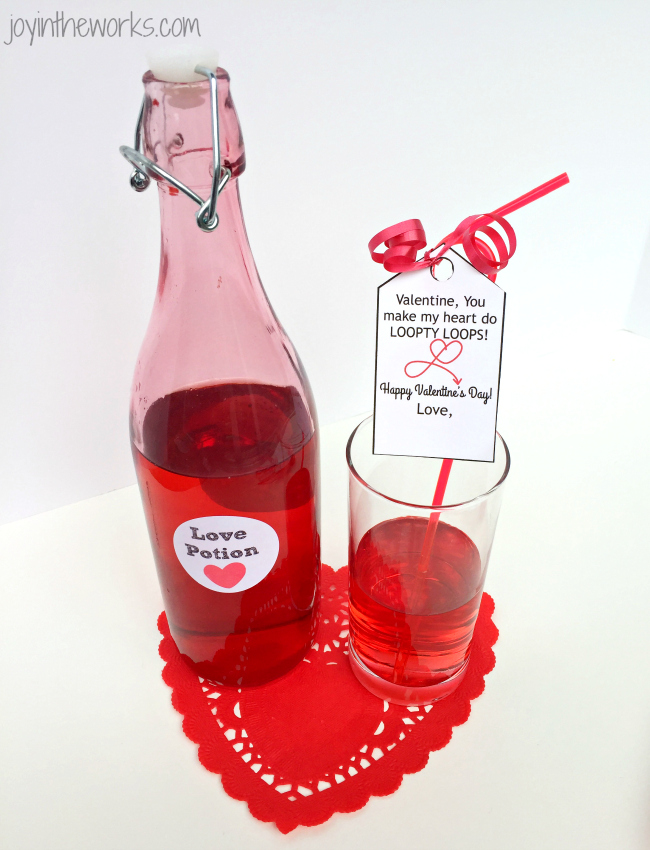 Want to download your own copy of this creative Silly Straw Valentine Tag? You can DOWNLOAD IT HERE.
Looking for some crazy/silly/loopy straws to attach to the Silly Straw Valentine Tag? I found a great selection for you! I even found a few heart shaped straw options which I am wishing I could have convinced my son to purchase! Either way, check out Amazon's selection: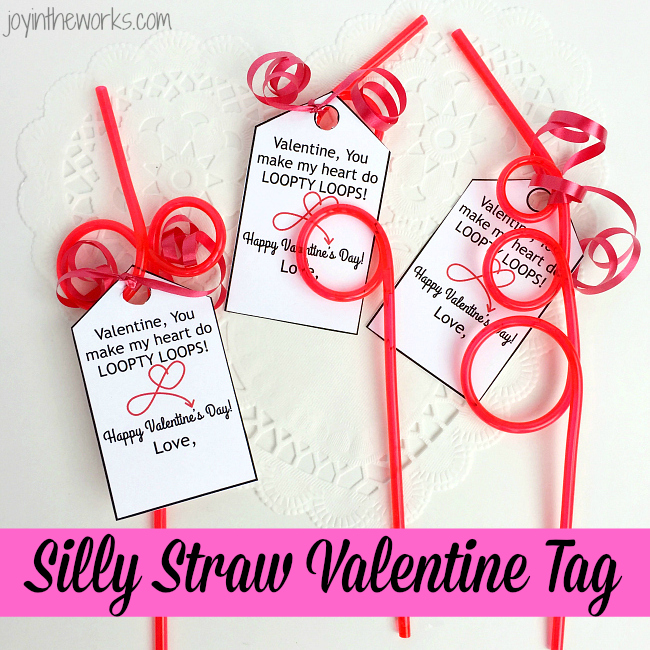 Save