I have to admit, making Gingerbread Houses at Christmastime, is one of our most favorite activities around the holidays. But why do we limit it to Christmas? I have seen Gingerbread House/Haunted House Kits for Halloween, so why not make a Love Shack/Valentine Candy House for Valentine's Day?! There is certainly enough candy and sweets around this time of year to do so!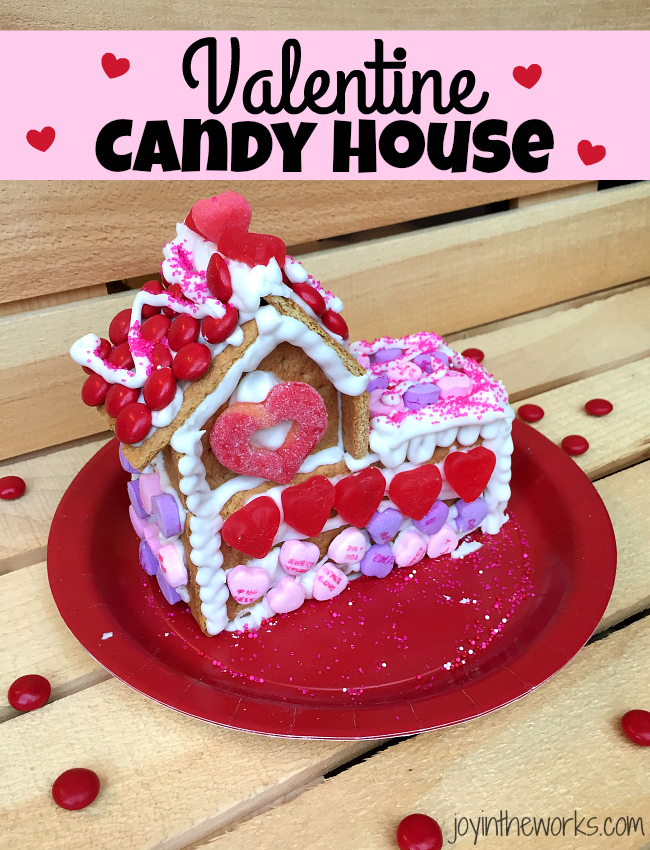 Love Shack: A Valentine Candy House
Supplies Needed:
Graham Crackers
Royal Icing (Powdered Sugar, Eggs, Water, Sometimes Lemon Juice or Cream of Tartar)
Valentine's Day Candy
Step 1: Gather the Supplies.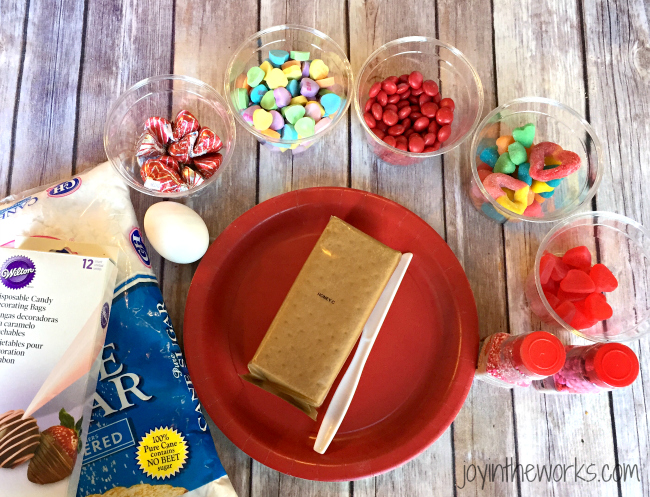 Step 2: Make the Royal Icing.
There are tons of variations on this recipe, but this Royal Icing Recipe from A Few Shortcuts is nice and simple.
Step 2: Build the Love Shack.
I confess my super creative husband built me a more complicated Love Shack. But if I had been on my own, I would have used something like this super simple Graham Cracker House tutorial from One Creative Mommy. I have used those types of instructions in the past and I have been able to build several graham cracker houses pretty quickly and easily. But there was something fun about letting my husband use that engineering brain of his and build a fancy 2-story Valentine Candy House! Check out what he came up with: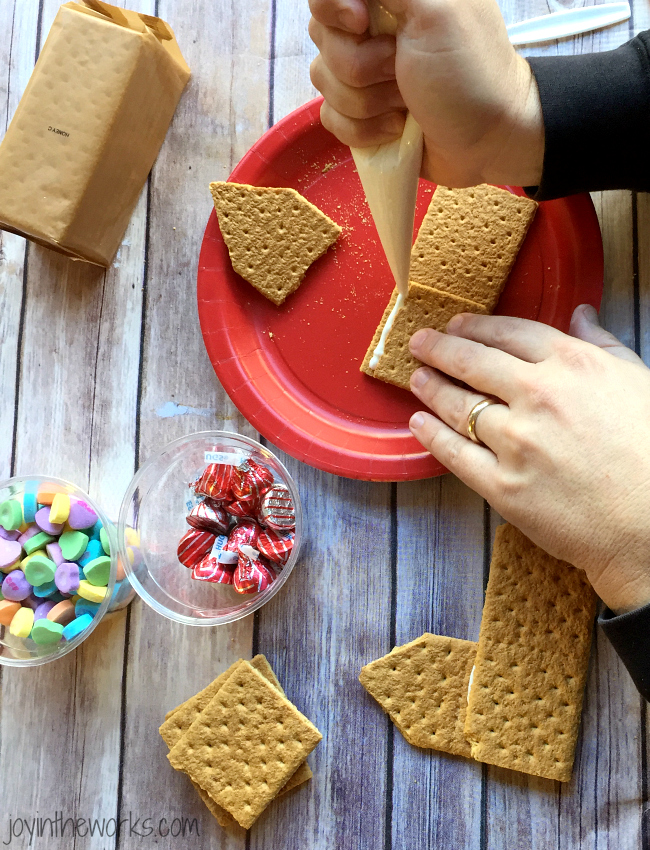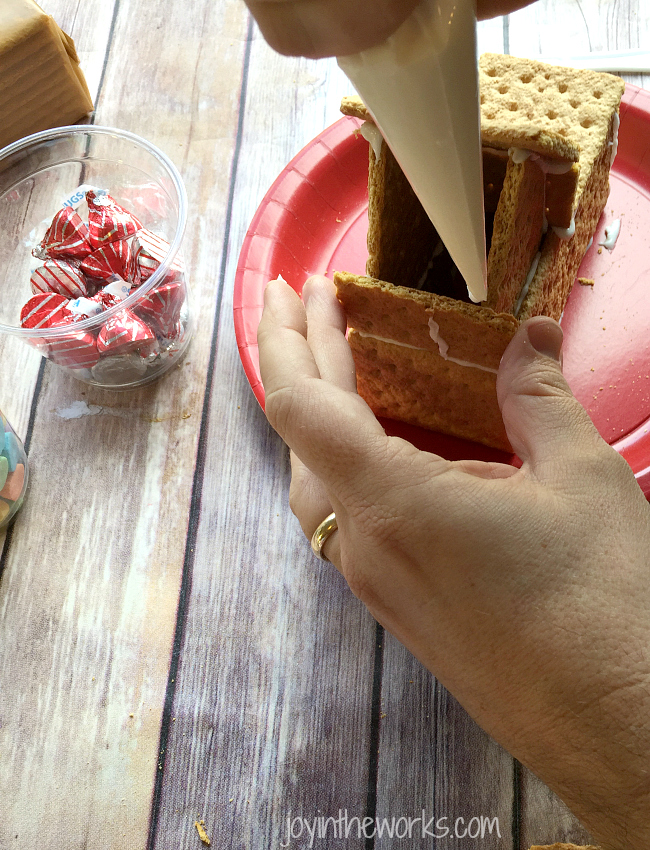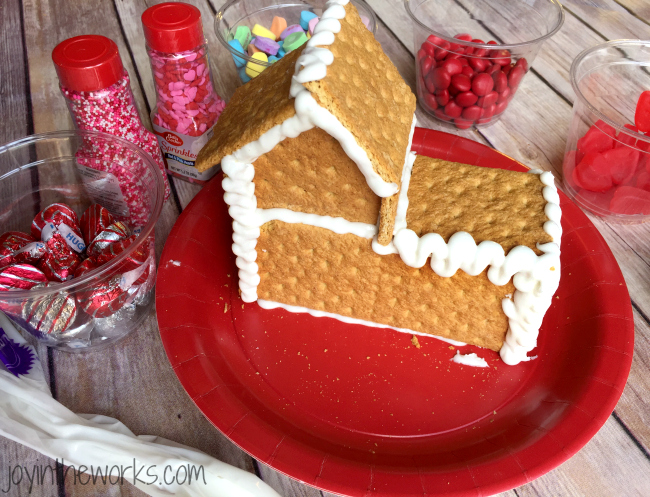 Step 3: Give the kids the bag of frosting and candy and let them go to town! ;)
Okay, normally I let them decorate how they want and just get knee deep in candy and icing, but for the sake of a blog photo, we were a little more controlled this time. But normally I am all about creativity and mess (I mean, most everything can be cleaned up, right?!) Anyway, the kids still had fun even though I didn't let them pour the entire bag of candy on the roof of the house!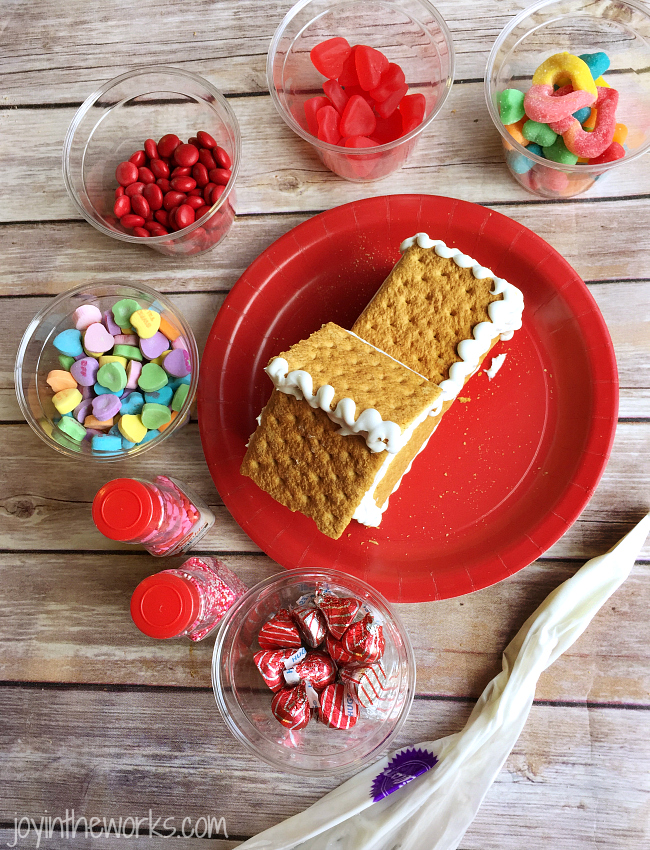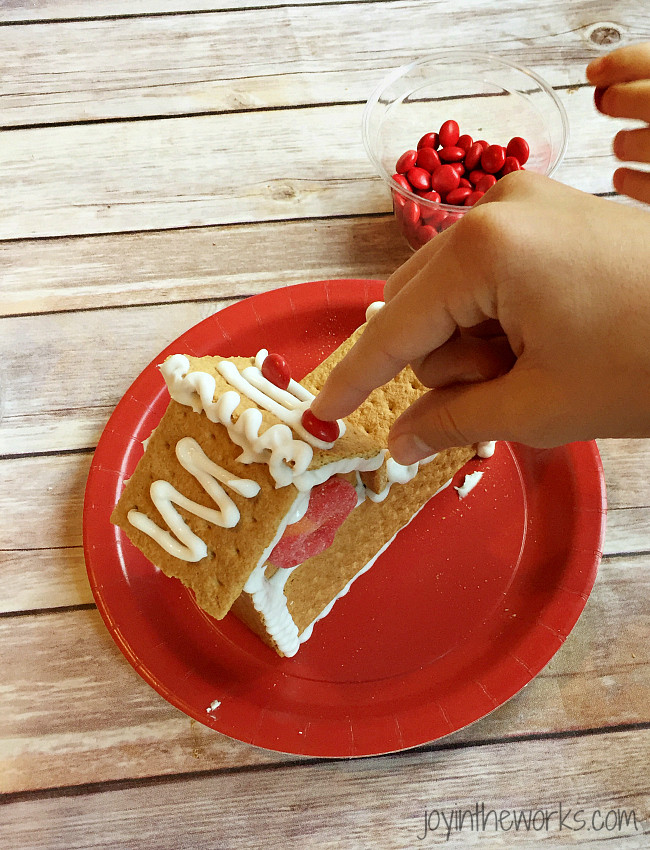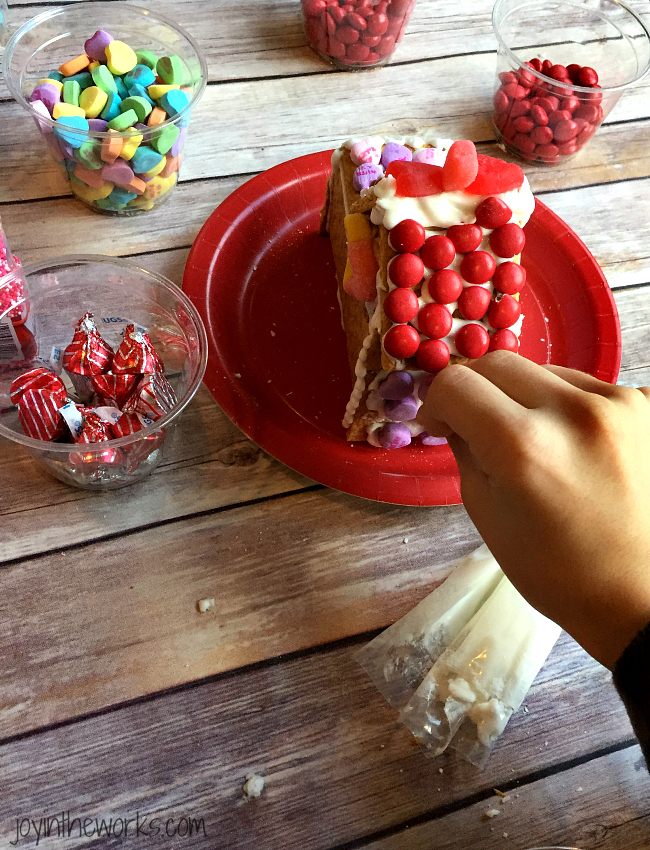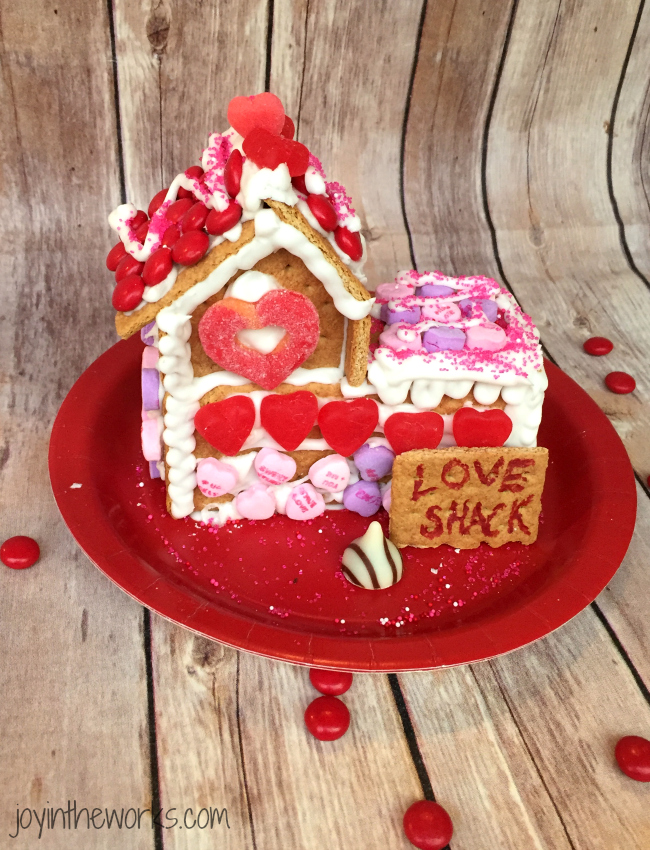 I think the Valentine's Day Candy House turned out so adorably and was a great Family Fun Activity for the month of February. Plus, you get to eat the finished product, so you know that means I will always count that as a success! ;)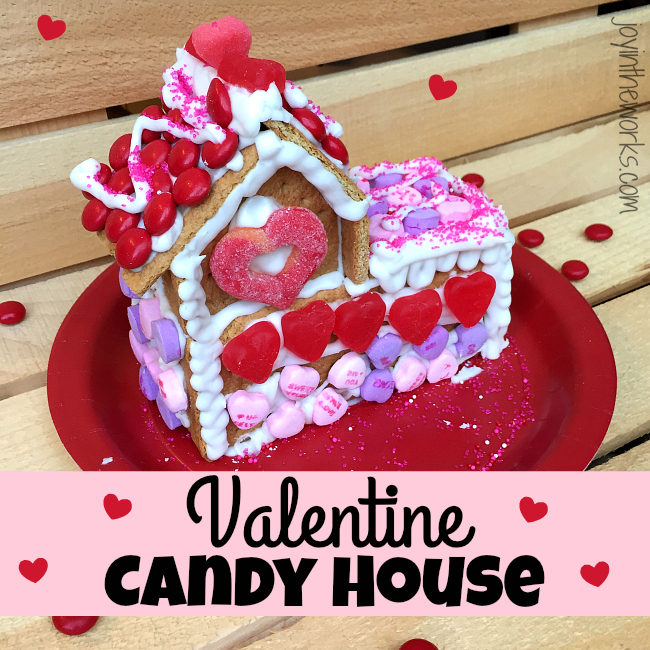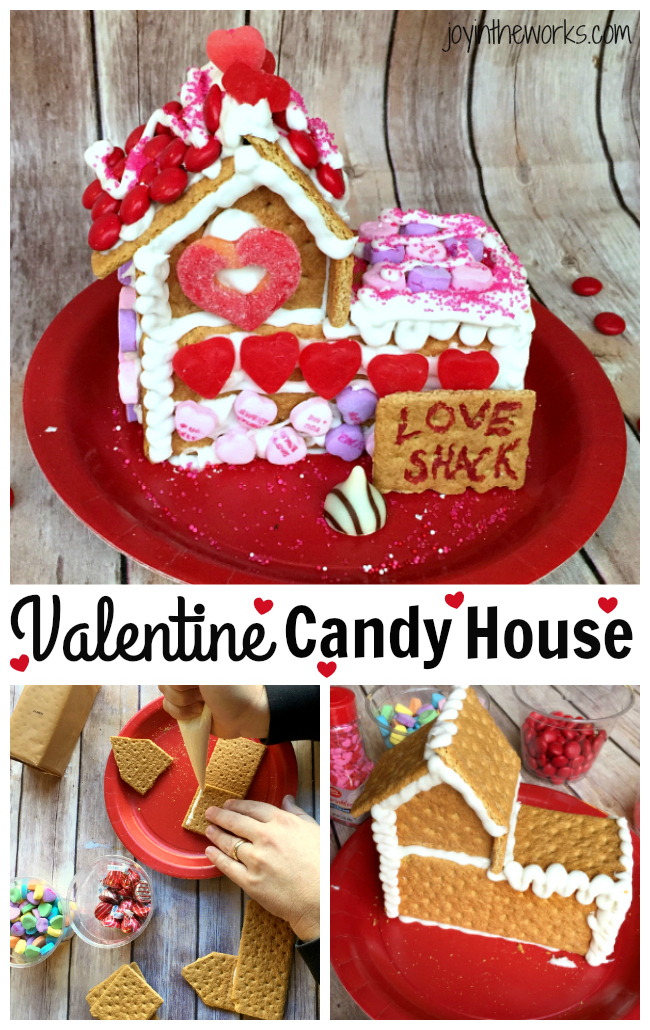 Save
Save