It's time for another installment  of Friday Funnies!  I have so many comics, memes and kid quotes to share with you, it's hard for me to wait until Fridays! But when I saw these comics, I knew they were the perfect fit for my week!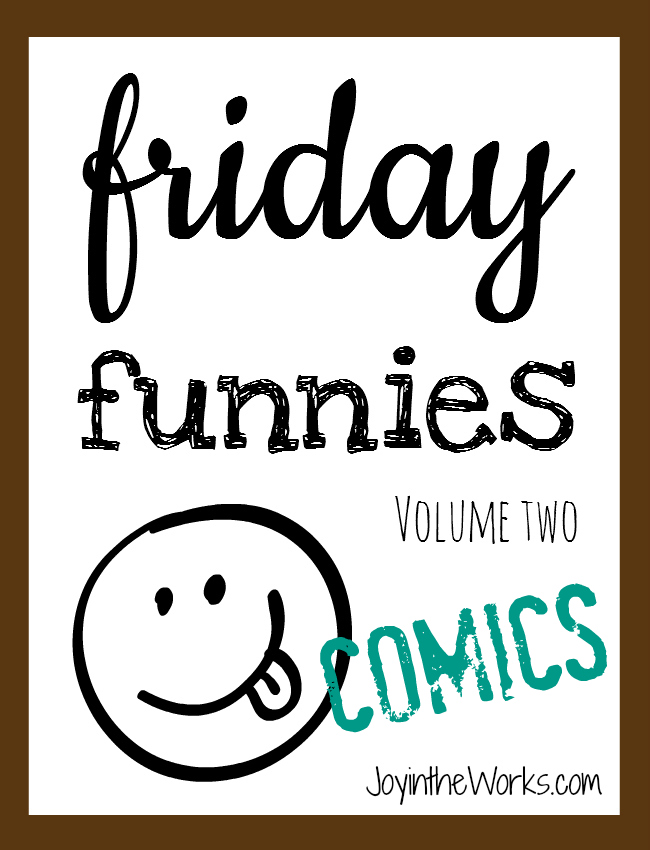 This week has been especially long as I have been under the weather and have had to lay around the house a lot.  But the silver lining has been being able to binge watch a lot of tv!  I won't even say what show is at the top of my watch list these days because…let's just say I am a fan of some of those "teeny bopper shows" (oh and my son had know clue what that meant when I said that- totally dates me!  For those who need an old people slang dictionary: shows that are for tween and teen girls!)
Anyway, another one from comic Adrienne Hedger of Hedger Humor. Don't forget to like her Facebook page and check out her website where you can support her with as little as $1/month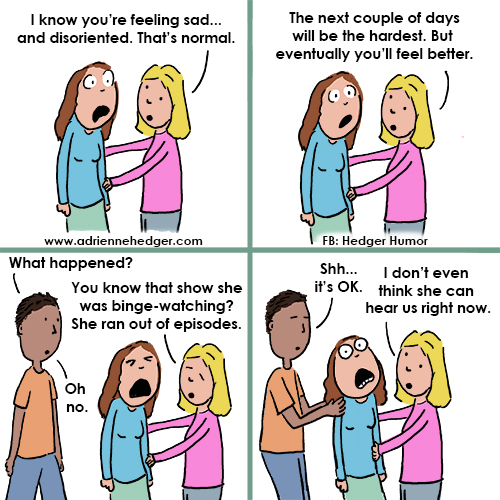 Can I just say how hilarious and true this one is?  After you binge watch a show (Netflix and Hulu are my lifesavers for us with no cable in the house!), you feel so lost and like you have no clue what you should be doing next!  Plus, I tend to watch the shows non-stop so much that I start to think like the characters from my shows…which isn't bad, except when I am calling my kids Pacey and Dawson! (I told you I liked teeny bopper shows!)
And speaking of outdated slang, I think my tween would prefer me using that to trying to stay up with all the latest words he and his friends use!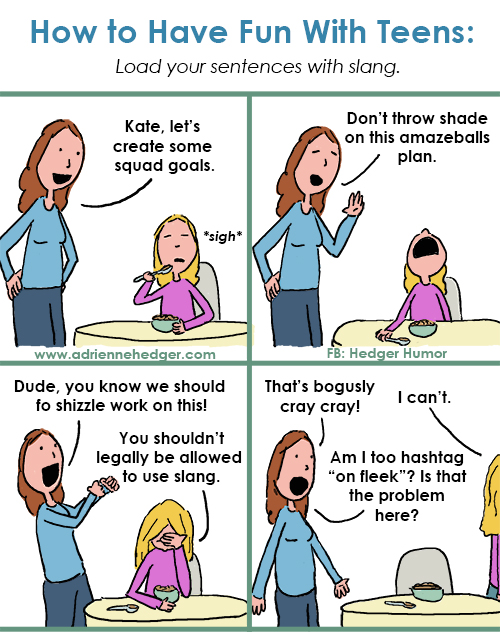 I think this next one is more typical in our house- I don't use all the latest slang, but when I do pay attention to anything trendy or hip, I tend to freak out and get all judgemental!  I have this tendency to turn everything into a life lesson! Oh, to be the child of a teacher!  Anyway check this scene from my life by Adrienne Hedger!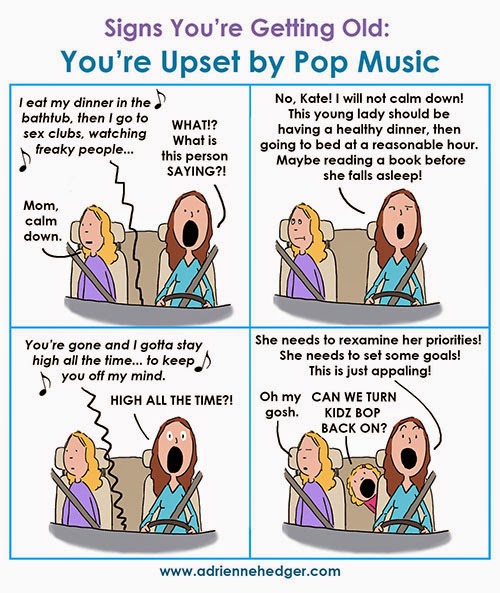 Hope Volume 2 of Friday Funnies gave you the extra boost you needed to make it through your Friday.  It's almost the weekend people! =)