Welcome to the first issue of Friday Funnies!  Mom life is hard and Fridays sometimes seem endless as the weekend is so close you can taste it!  A good laugh is just what you need to get through your day!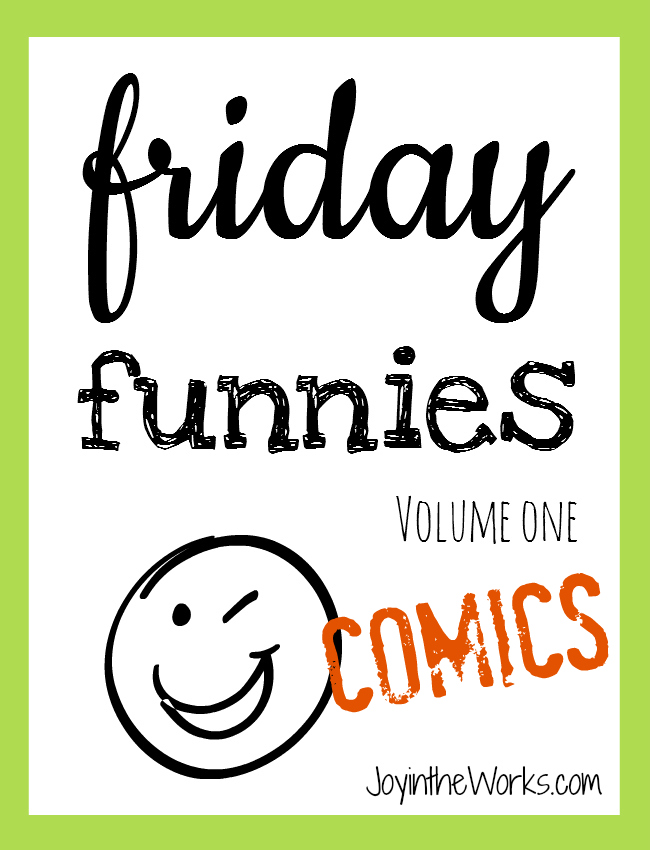 This week's Friday Funnies are from the talented, hilarious Adrienne Hedger at AdrienneHedger.com She is the funny mom cartoonist that I know you have seen all over Facebook! Make sure to like her Facebook page here so you can follow along with her funnies!  You can also support her through her website as well.
Anyway, I literally laughed out loud when I read this comic.  I can't believe March is over and we are into April!  In my mind, we just finished the holidays…in fact, I may or may not still have some random Christmas and Valentine's Day decorations floating around the house.  ;)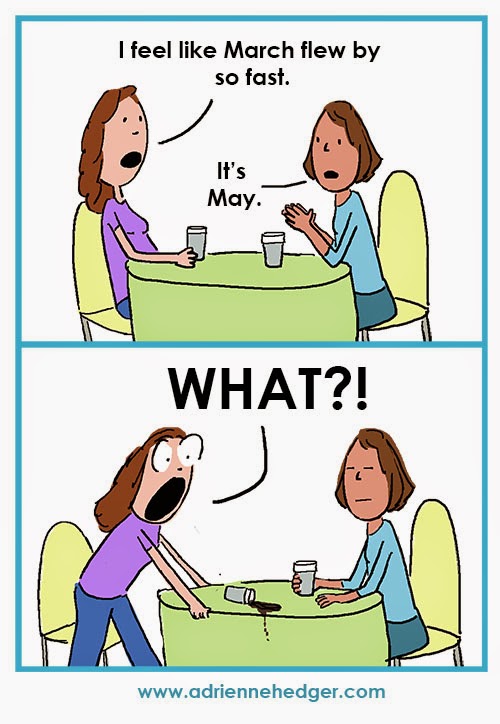 And this next one just happened to me AGAIN tonight.  Why do I always put things somewhere special?? That basically means they are lost forever!! =)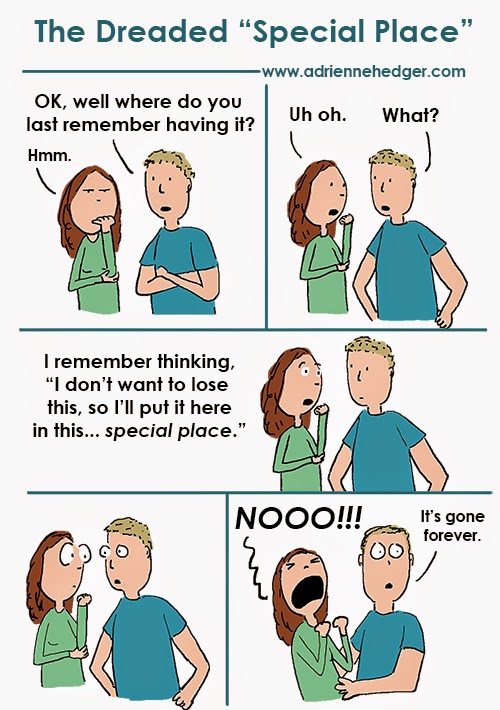 Enjoy your day- hope its full of fun and laughs and that 5 pm is here before you know it!!