It's that time again- I am giving you some Friday Funnies to help get you through to THE WEEKEND!!  Although, as moms, come on, our weekends aren't THAT different.  But still, I get to sleep a bit more and don't have to do school pick-up so yay!!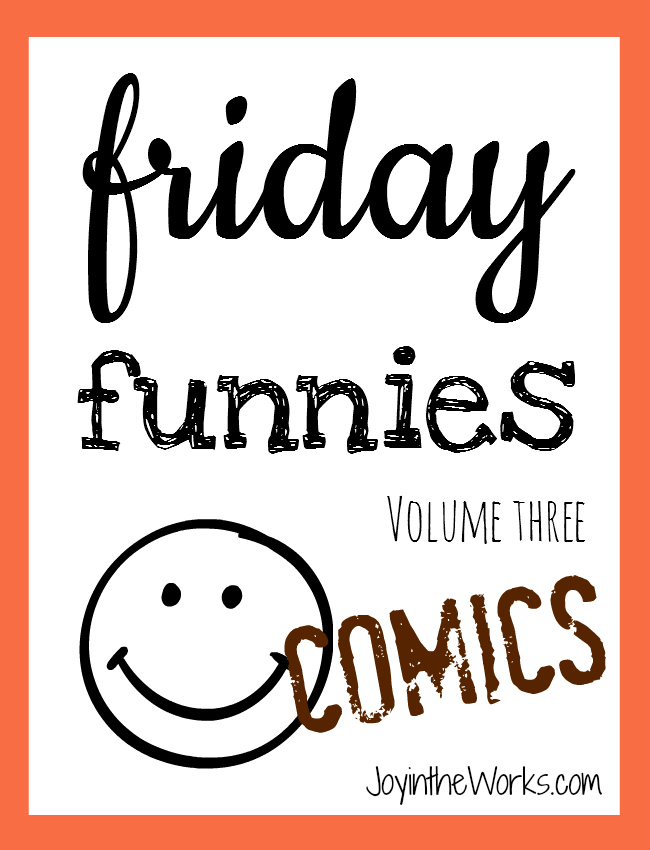 Today's Friday Funnies are from a new cartoonist I found, Ali Solomon who writes (and draws!) at Wiggle Room Blog You can also like and follow her Facebook page here. Ali has some hilarious comics about pregnancy, being new parents and the changes that brings to your relationship.  Like when you go out together on a "date night" and you end up like this: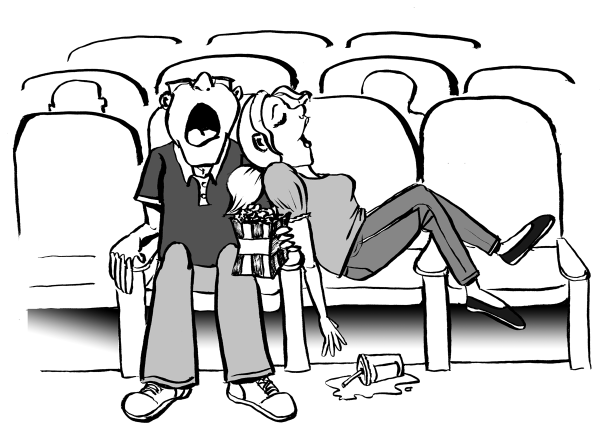 After 18 years of marriage and the exhaustion of diaper changing for over 12 years now, I finally know better than to go to a movie for a night out.  Instead, you will more likely find my husband and I doing something like this: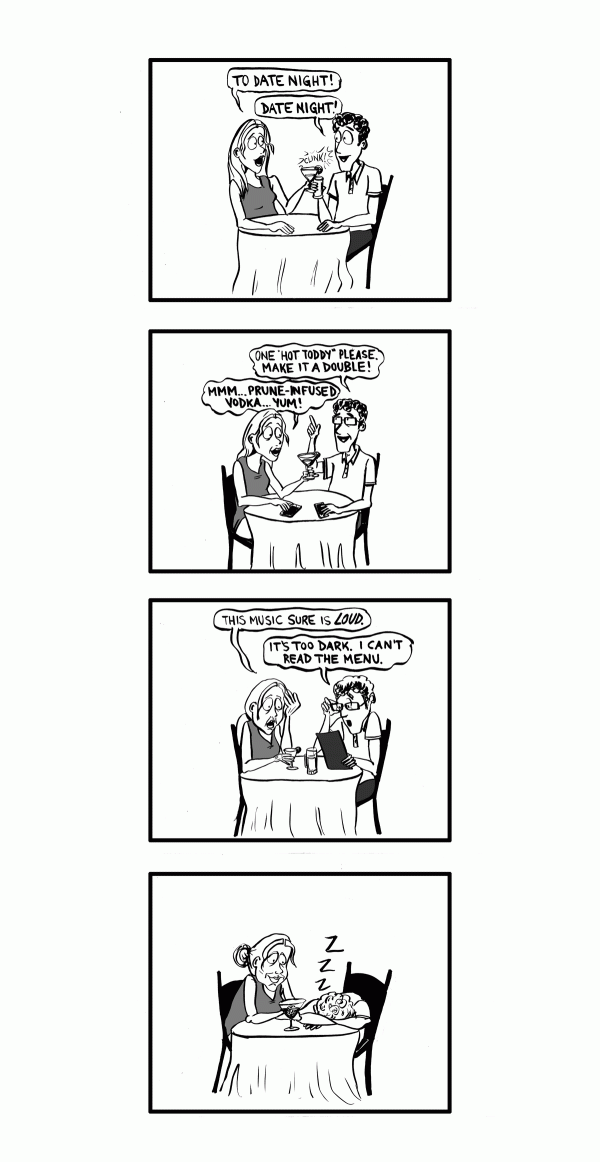 Hope you weekend involve something so luxurious as a date night!  Enjoy your Friday and hope this made your day a little brighter!