I don't know about your house, but we are knee deep in Cold and Flu Season around here. Currently 3/5 of our house is on antibiotics for various ailments and that doesn't even include the stomach flu that just hit the house as well! We haven't been in school much lately, but for how many other kids are out the days we are there, I know the teachers are putting up the good fight right now when it comes to staying healthy.
So with the winter months in full swing and Valentine's Day quickly approaching, I came up with a great Valentine's Day gift basket idea. I decided that since my son's 1st grade teacher is currently on the front lines fighting germs and illness with all the kids that cough in her face, she needs as much protection as she can get. So I decided to give her the gift of health this Valentine's Day with an "In the Pink" Gift Basket. And of course I came up with free printable gift tag to go with it and I am sharing it with you at the end of the post.
This post contains affiliate links. See our disclosure policy for more information.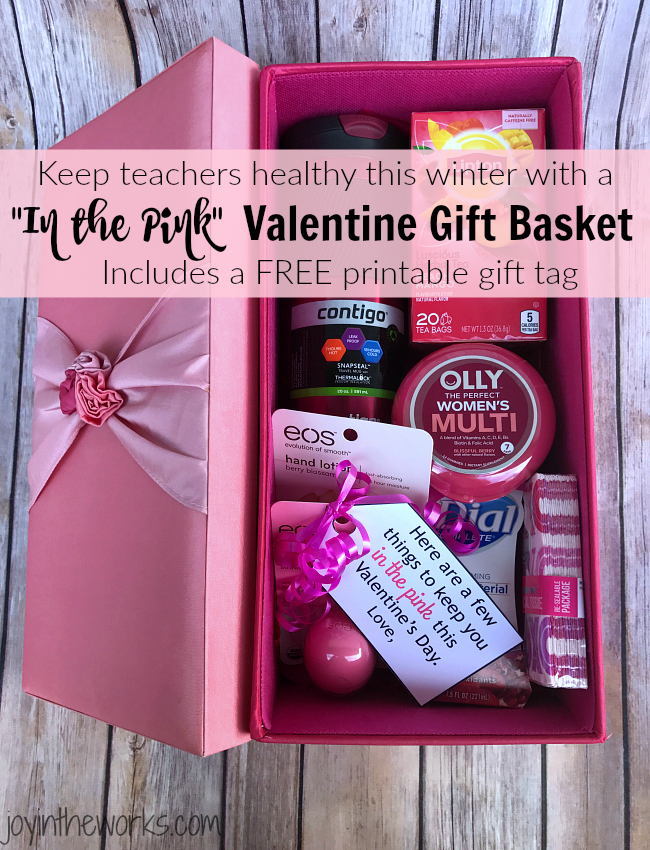 "In the Pink" Valentine's Day Gift Basket
"In the Pink" is an expression that you don't hear that often, but it means "in very good health and spirits" and what a perfect gift to give on Valentine's Day! I gathered as many pink health items I could find that will help keep my son's teacher healthy during the harsh winter months when she has snotty noses being wiped on her all day long. From tea to vitamins to hand lotions, all of these items will help keep teachers in the pink!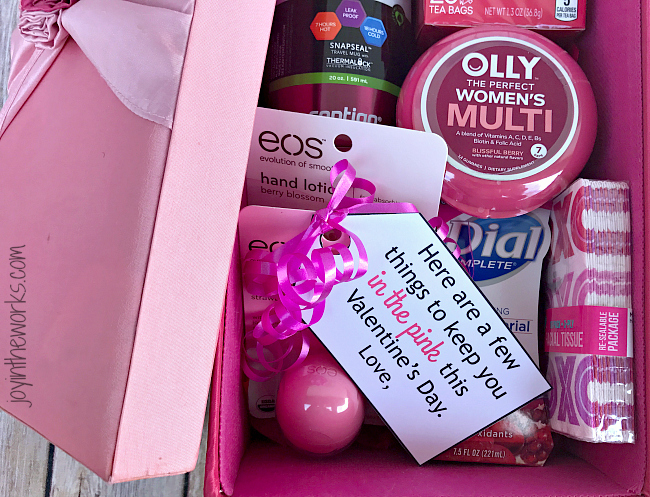 Pink Travel Mug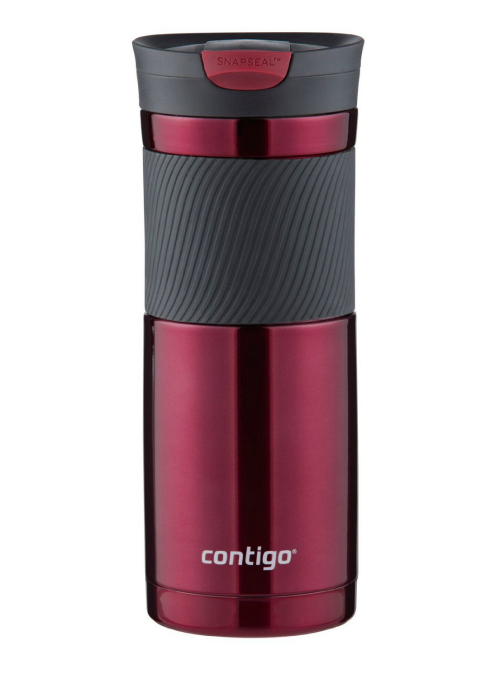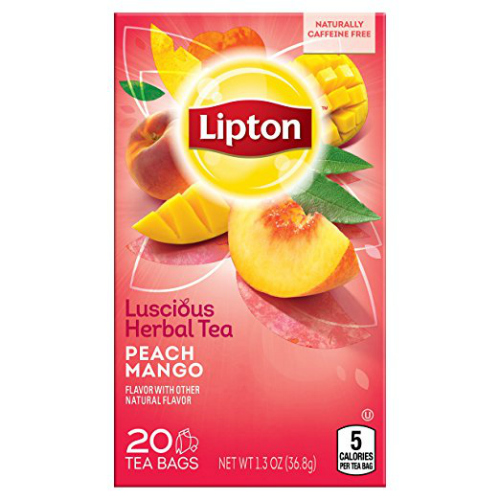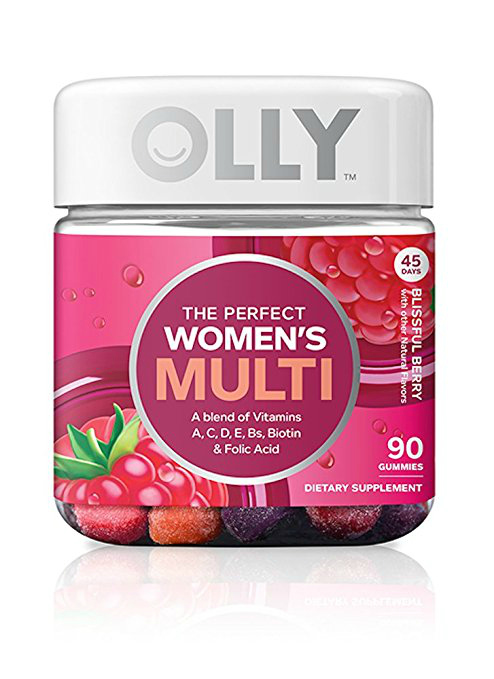 Dial Antibacterial Foaming Soap: Power Berries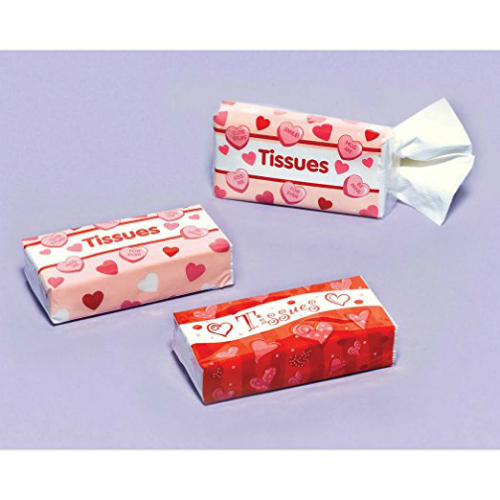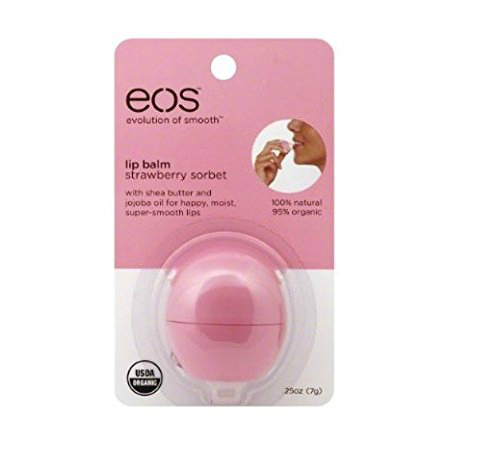 EOS Berry Blossom Hand Lotion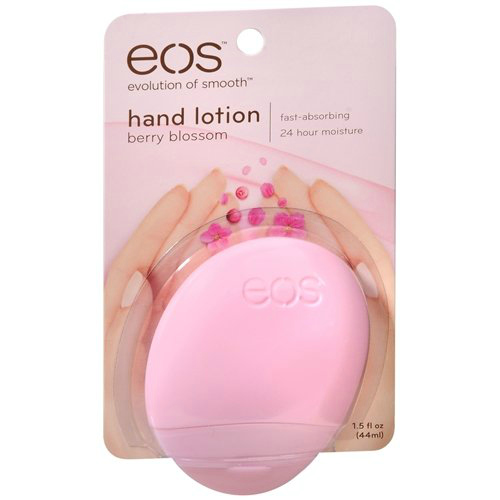 EOS Berry Blossom and Coconut Milk Gift Set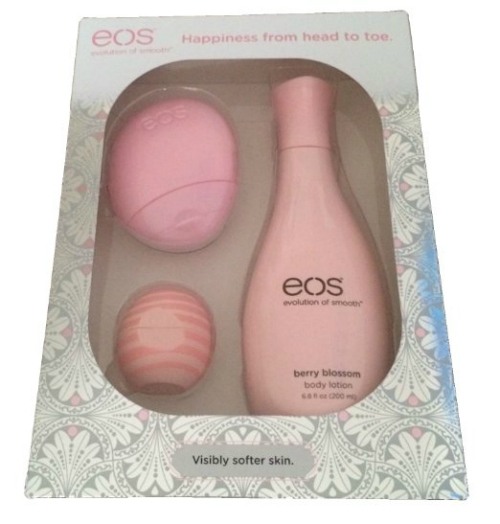 What do you think? Would these things make a cute gift basket for a teacher during the winter time? Can you think of anything else to add? Any tips for fellow moms to survive the Cold and Flu Season? Hope you are faring better than we are! =)
DOWNLOAD IN THE PINK VALENTINE GIFT TAG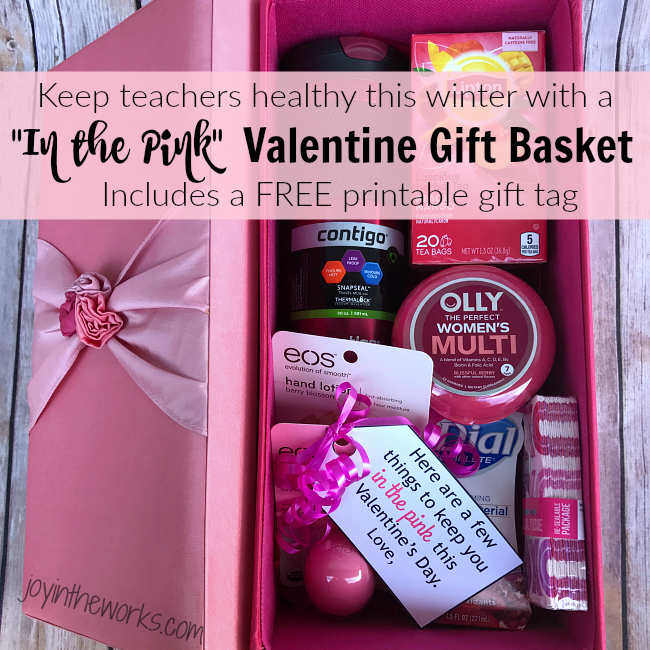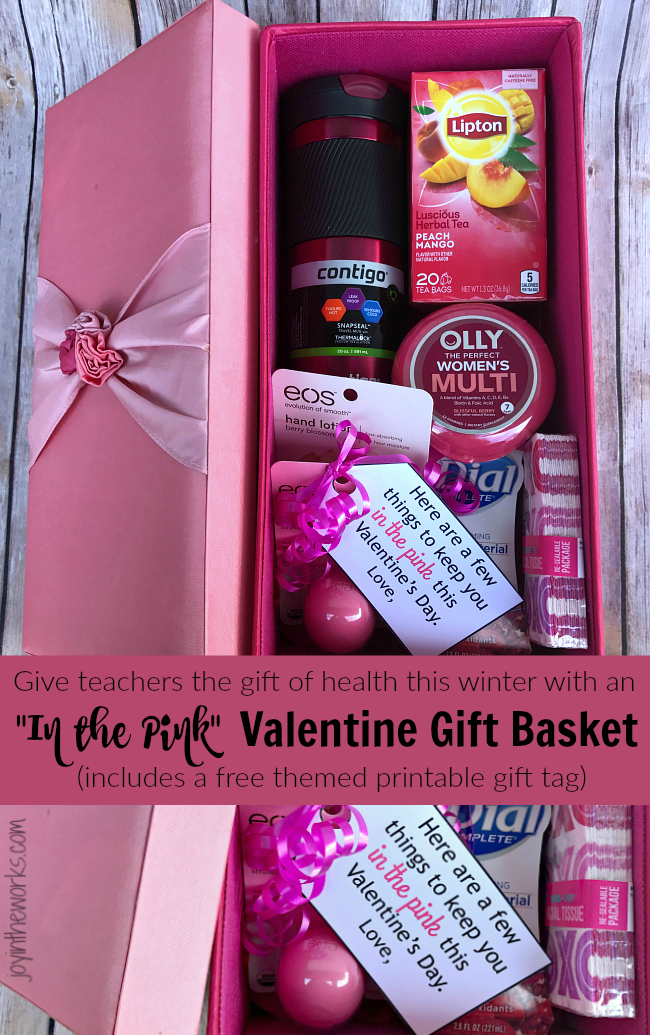 Save
Save
Save
Save
Save
Save
Save