Looking for a last minute, easy Thanksgiving game for the kids to play while the turkey cooks? This game we created, Rolling for Turkeys, is a fun dice game that requires no prep! It's perfect for home or in the classroom, as it's great for practicing numbers too!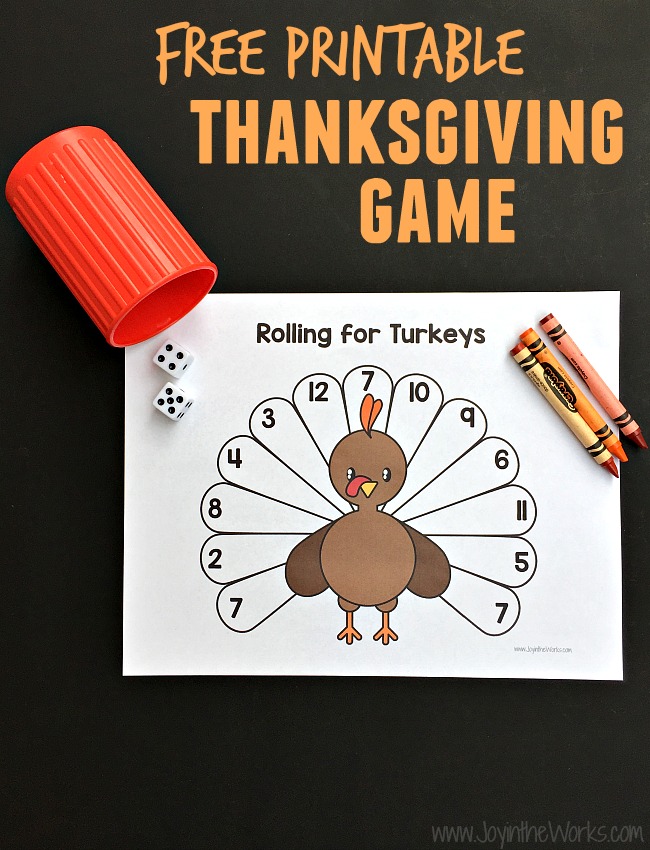 Rolling for Turkeys: A Printable Thanksgiving Game
This game is so easy and fun! I love Yatzee and most dice games, though, so maybe I am not the best judge! ;) But even though there is something about the sound of shaking up dice that signals fun to me, as a former teacher, I know there are educational benefits too! =)
While we just played this game at home, this would be great for a classroom activity as well. All you have to do is print out the Thanksgiving Game (at the end of the post) and gather some crayons or markers and 2 dice. Each child can play on their own and race each other or it could be a group effort.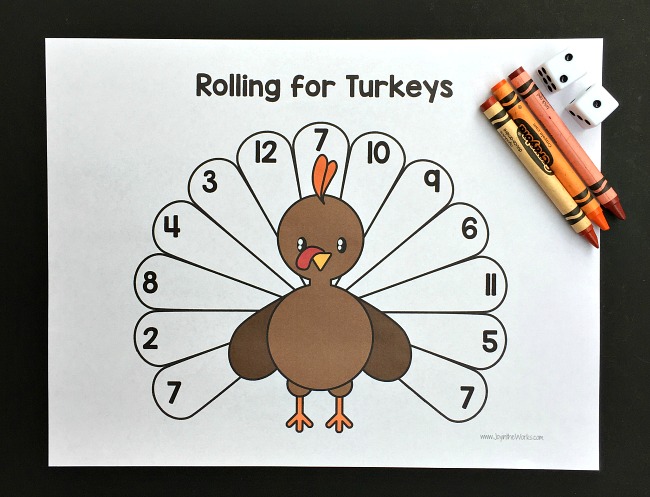 The game is so easy to play. Start by going over the numbers on the paper and on the dice so the kids know what they are looking for as they roll!
Next, the rolling begins! Kids simply roll the dice, add up the numbers and color in the corresponding feather! They can use one color or multiple colors to make a more colorful turkey!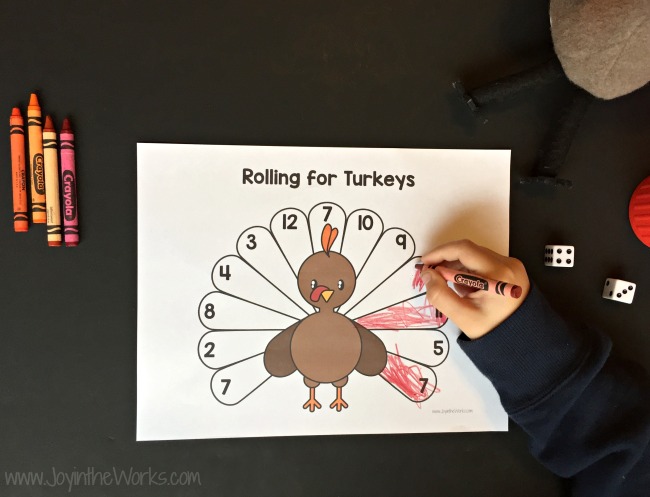 My boys always love competition, so they each had a copy of this Thanksgiving game and they raced to see who could roll and color the entire turkey first! It's also possible that everyone could work together, taking turns rolling the dice, counting and coloring. Up to you, but personally I pick whatever keeps the kids most interested and engaged for the longest while that turkey cooks! ;)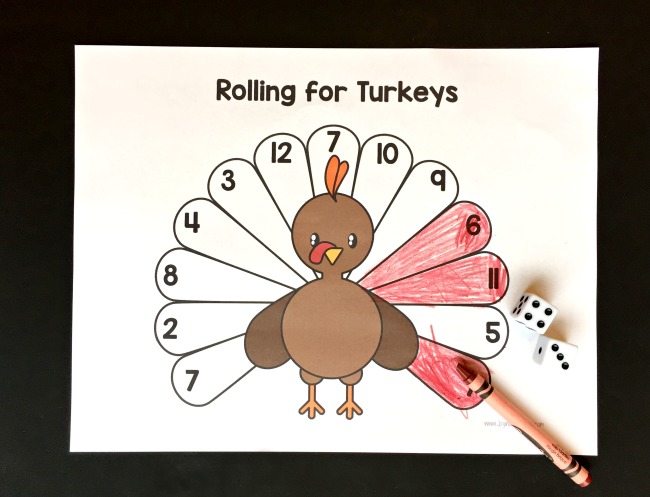 There you have it – a simple printable Thanksgiving game that is also good for practicing numbers! You can download it below: