Looking for an easy printable Thanksgiving game that will entertain the kids while you are preparing Thanksgiving dinner? I used to prep crafts for the kids, but now that I have 3 kids, reality set in and I don't have time to prep crafts and prep dinner! Plus, now that they are getting older, games interest them more than crafts (They are boys after all who just want to be playing video games non-stop!) So we came up with a few printable Thanksgiving games including this Turkey Word Guess! (Which if you look closer, is really just a Thanksgiving version of Hangman! ;)
This post may contain affiliate links that give me a small percentage of any sales made at no increased cost to you. You can see my policy here.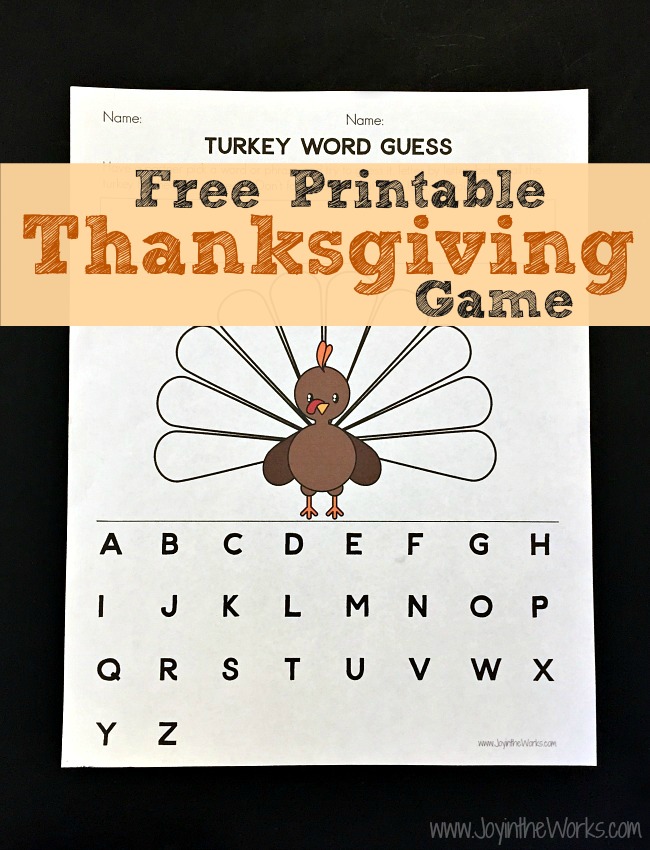 Turkey Word Guess: A Printable Thanksgiving Game
All you really need for this game is this printable Turkey Word Guess (available at the end of this post) and a pencil or pen. If you were going to use this in your classroom, it would work well to laminate it or use these Re-Usable Dry Erase Pockets so the kids can play it multiple times.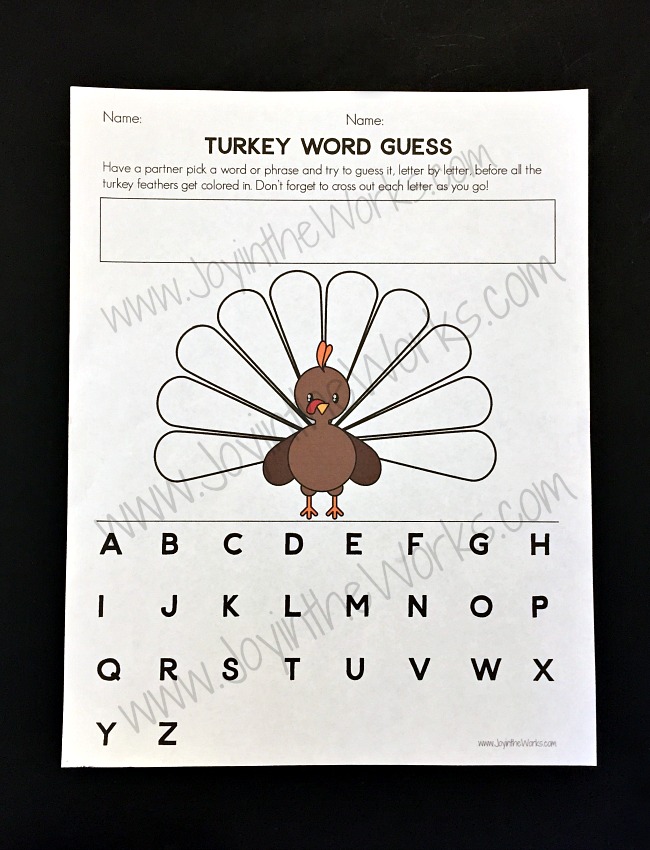 This game is basically just a Thanksgiving version of Hangman where you color in feathers for every letter you miss! It starts with one player coming up with a secret word (it can be Thanksgiving themed or not) and drawing corresponding lines for each letter in the empty box at the top of the page. Then the other player guesses letters one by one and they get marked off at the bottom with each guess. For each letter guessed incorrectly, one turkey feather gets colored in (Feel free to add more feathers if your kids frequently need more guesses). The goal is to guess the word before the Turkey gets all his feathers colored in. After one round, the next player can have a turn coming up with a secret word.
Anyway, have fun with this easy Thanksgiving printable- you can print it out below: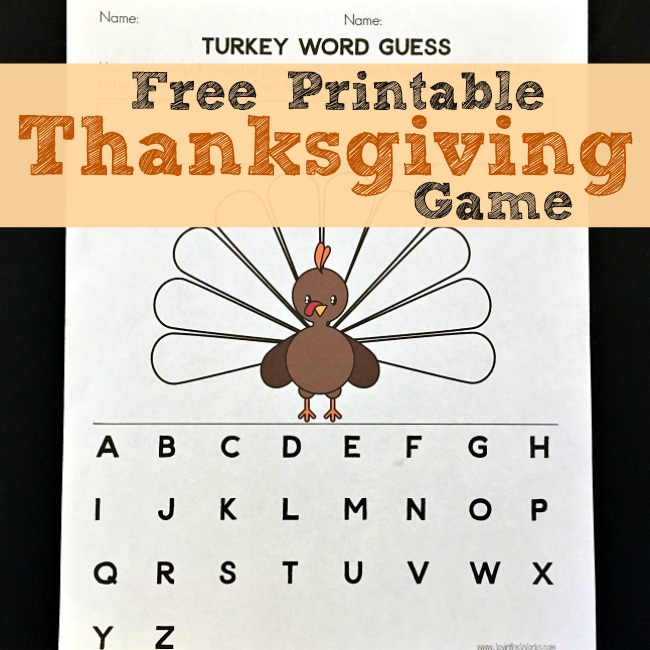 Looking for more games to play on Thanksgiving? Check out these 10 Games to Play with a Stuffed Animal Tom Turkey or this other printable, Rolling for Turkeys!