I don't think I have ever been as excited as I was the day I found Valentine Pretzels shaped in X's and O's at Target! I just knew I had to create a game around it (and of course, a Valentine for my son's classmates!) But I couldn't just stop at one way to play Valentine's Day Tic Tac Toe, so I came up with 4 different ways you could play depending on what you have on hand. Valentine's Day Tic Tac Toe would be a perfect addition to a Class Valentine's Day Party or if you just need an easy way to spend some time playing and connecting with one of your kiddos!
This post may contain affiliate links. You can find our more about them and my policies on the disclosure page.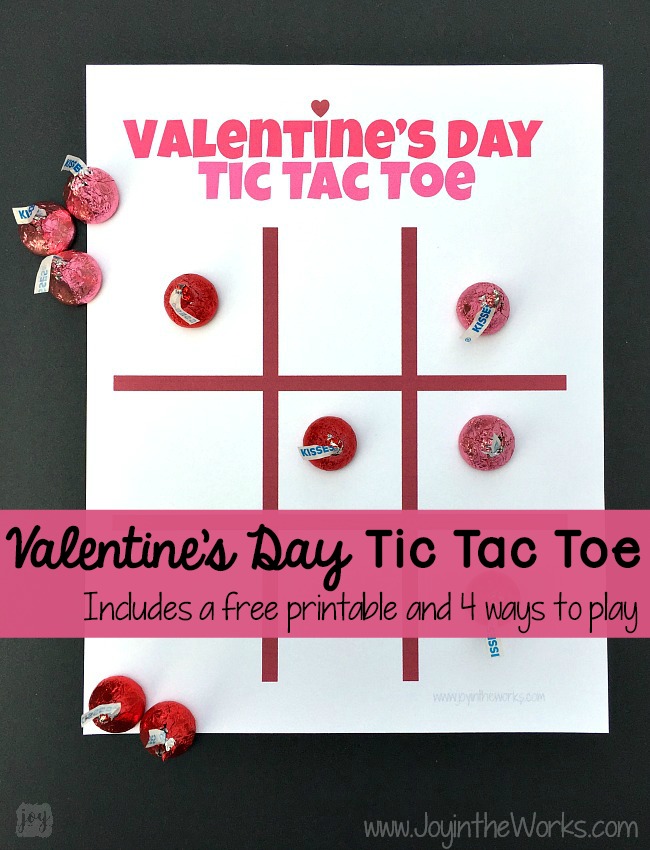 Printable Valentine's Day Tic Tac Toe
These Valentine X and O Shaped Pretzels by Utz were my inspiration for this game, but I could only find them at Target, so I don't have a way to share them with you! I am hoping you have a Target near you (and I am not sure how you survive if you don't ;), and you could find these individual bags of pretzels in the Valentine aisle next to all of the other boxes of Valentine snacks. They were meant to be used as a non-candy Valentine for classmates, but I used them for several other things as well (posts coming soon!) The back of the box does have a Tic Tac Toe board, but I wanted to have one that would work for various purposes. You can download your free Tic Tac Toe game at the bottom of this post.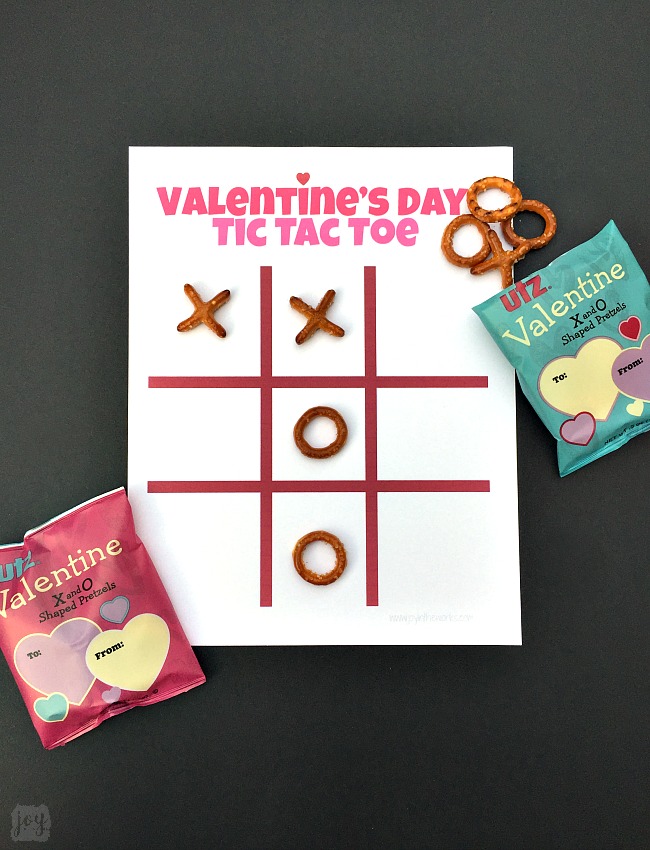 One of my favorite ways to play Valentine Tic Tac Toe is to forego the X's and O's and use Valentine candy! Red and Pink Hershey Kisses work well for game pieces because they are wrapped up, but lots of other candy items will work too, including the classic conversation hearts.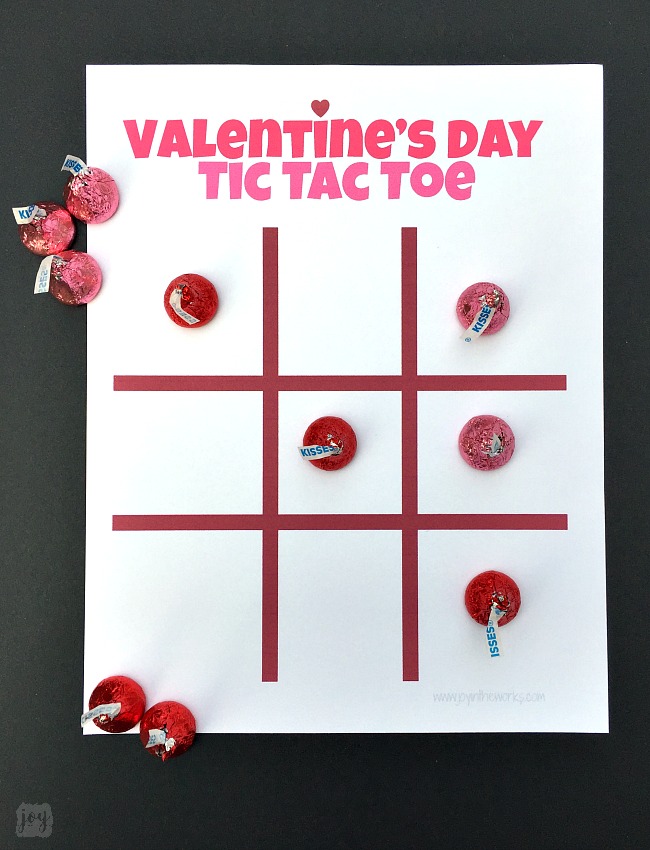 Tic Tac Toe is a simple game and it is engaging for the kids, for a time. But after that, let's be honest, everyone gets bored. That's why I like to mix it up a bit with using different game pieces or other creative adjustments to the game. When I found the Acrylic Valentine's Tic Tac Toe in the Target Dollar Spot, I knew I had another version we could play! You can read here (link coming soon) about how I created this Sensory Valentine's Day Tic Tac Toe Game, but it was such a unique way to play the game! Plus, it's great for kids to work on their fine motor skills as well!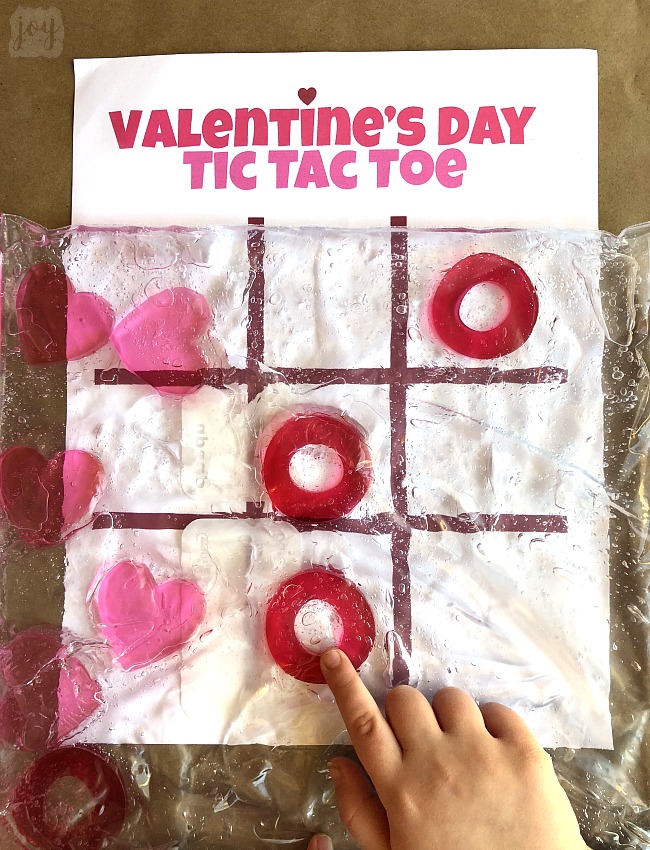 While my goal is always to play games and do learning activities with hands-on objects and manipulatives, sometimes you don't have that stuff on hand! So if you need a last minute print and play Valentine's Day game for a class party this week, I got you covered! I made up a printable Valentine's Day Tic Toe Game with game pieces that include X's, O's and Hearts so you can pick your favorites! You can download it at the bottom of this post after you enter your email address.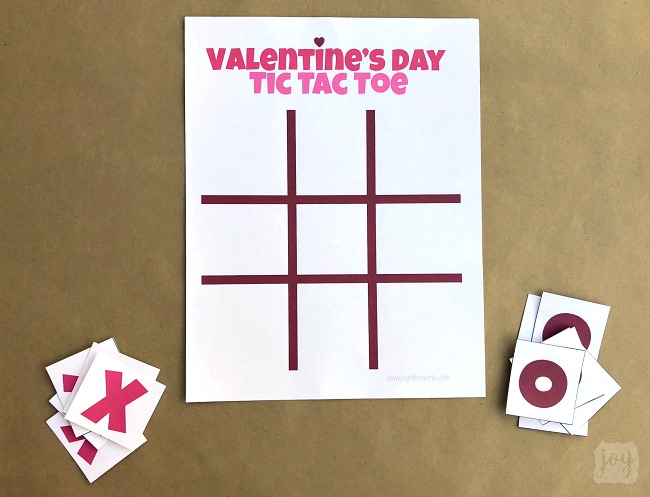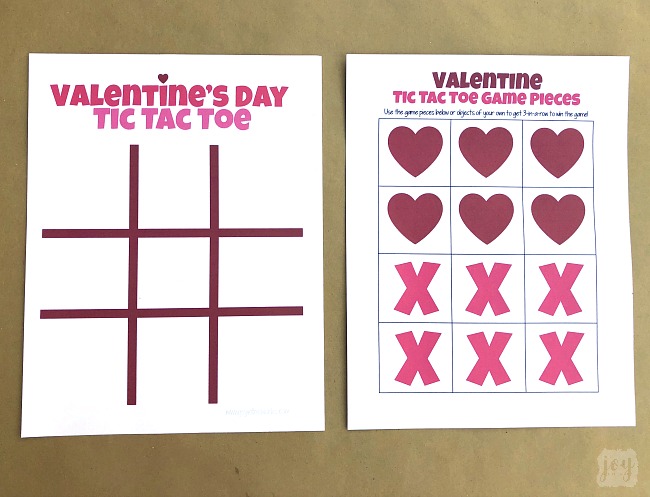 So that's 4 quick ways to play Valentine's Day Tic Tac Toe, can you think of any others? Or do you have any other creative versions of the game? If so, please share below in the comment section! I am always looking for ways to make games (and life!) more fun! =)