I admit it, I have become obsessed with snack mixes!! It is such an easy and festive snack for so many different occasions! And we all know Halloween is synonymous with Candy Corn, so when I found Candy Corn Marshmallows and Candy Corn M&M's, I just knew I had to make a Candy Corn Snack Mix for our next Halloween party! And you know I don't do anything without making a cute matching gift tag to go with it! =)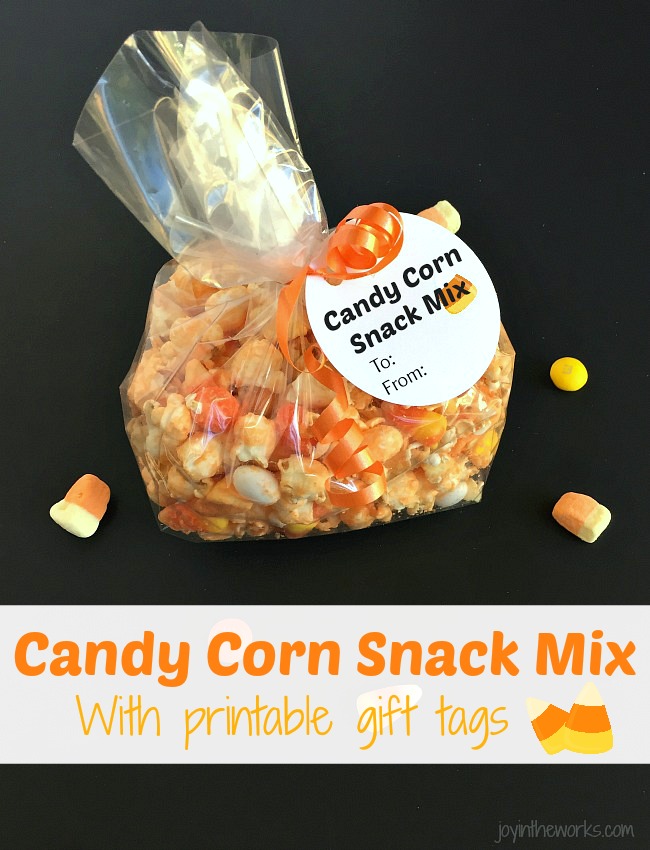 Candy Corn Snack Mix
Supplies Needed:
Popcorn
Candy Corn Candy
Candy Corn Marshmallows
Candy Corn M&M's
Orange Candy Melts (optional)
Plastic Treat Bags (optional)
Treat Bag Tags (optional): Download at the bottom of this post
This Candy Corn Snack Mix is easy to make. Simply start with your favorite popcorn, some candy corn marshmallows, the original candy corn candy, and some delicious candy corn M&M's. If you have some other snack ideas to add to the mix, you'll want to grab those as well. After you've gathered all your tasty little additions for the mixture, combine them all in a bowl and mix them up. You may want to add more of one candy and less of another, this part is all up to you. I personally am obsessed with these new candy corn M&M's and may or may not have added all of them to my own personal mixture ( I couldn't resist).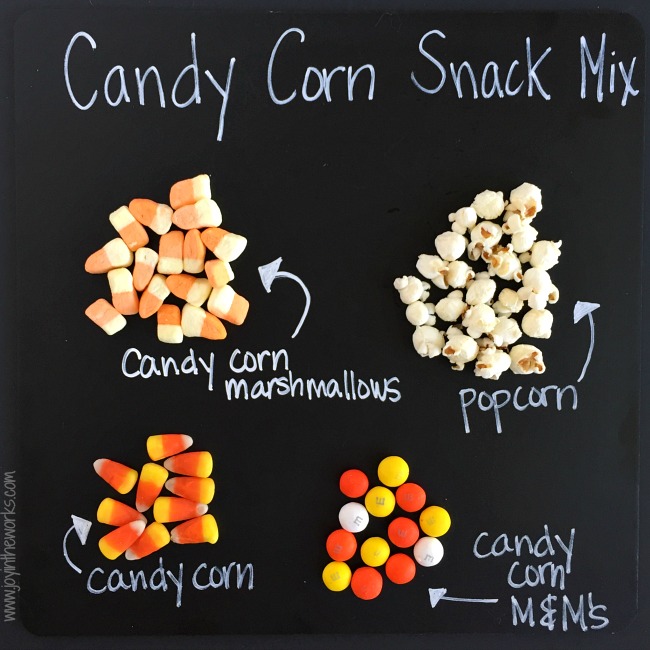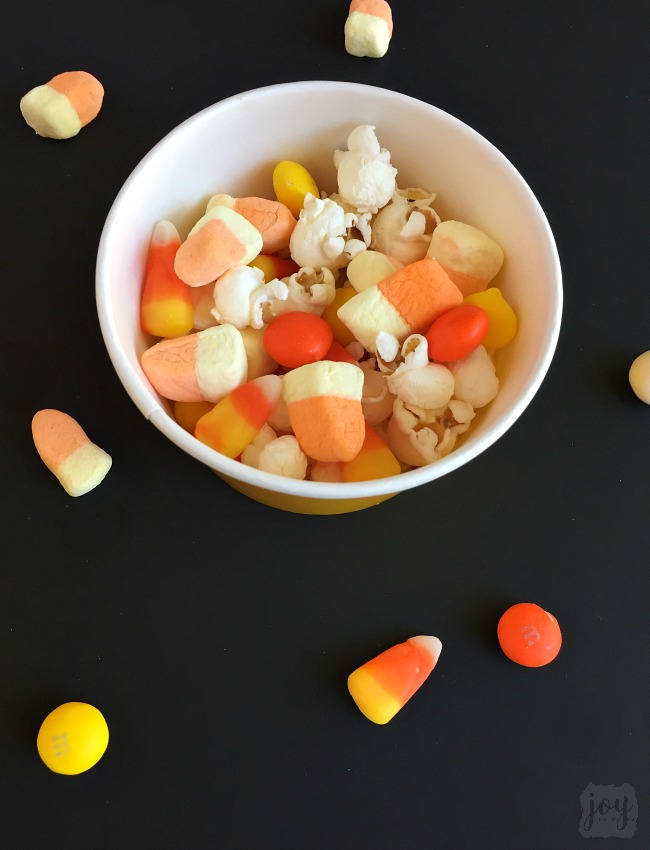 Once you've added all of your tasty little treats to a bowl (I'm sure you snuck bites in as you went along…you're not alone) you have the option of adding the candy coating.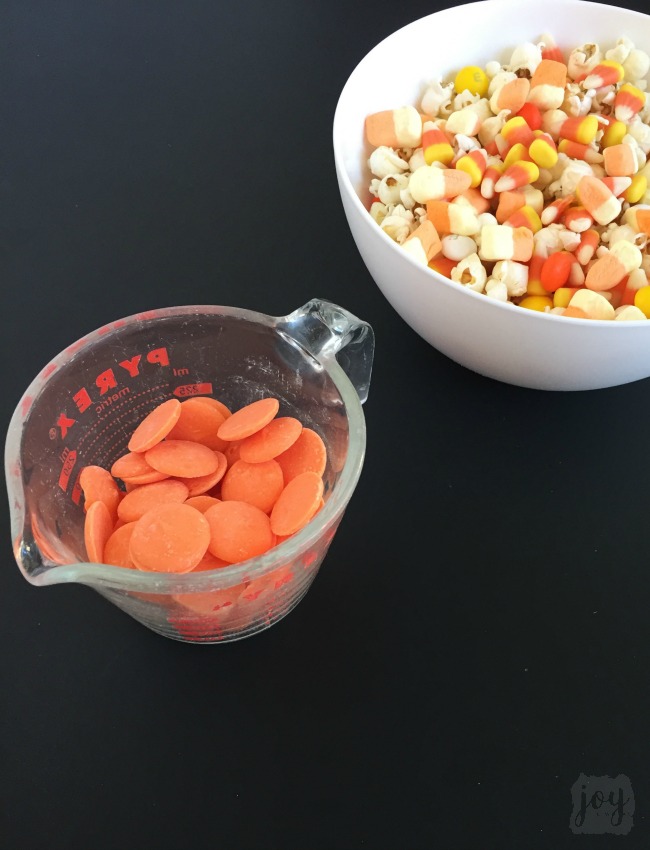 If you would like to add the orange candy coating to your Candy Corn Snack Mix, simply place some of your candy melts in a microwave safe dish and cook in thirty second intervals, taking care to stir in between. Once your candy coating is nice and smooth (I sometimes add coconut oil to make it even more so!), drizzle it over your popcorn mixture. Mix well and allow it to cool for a few minutes to harden.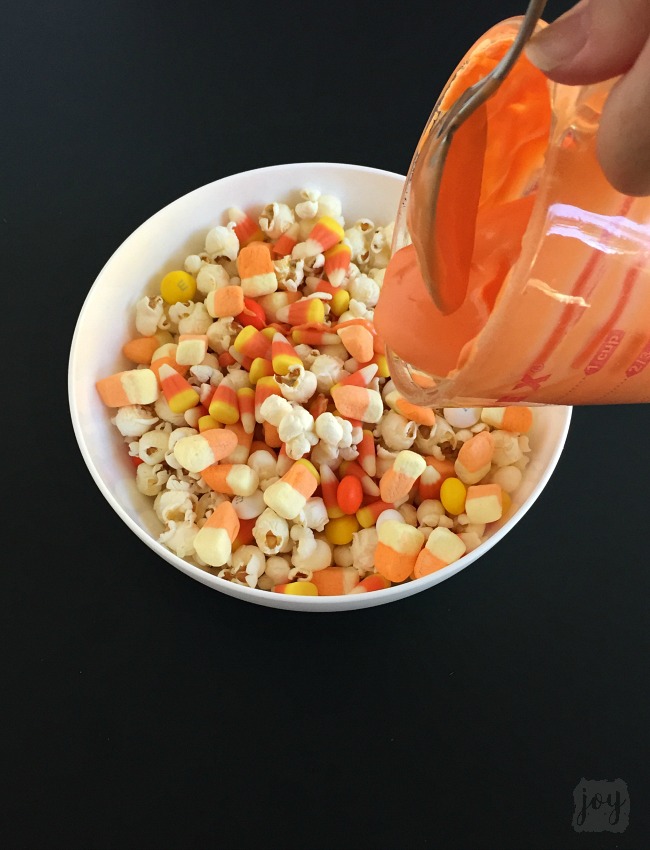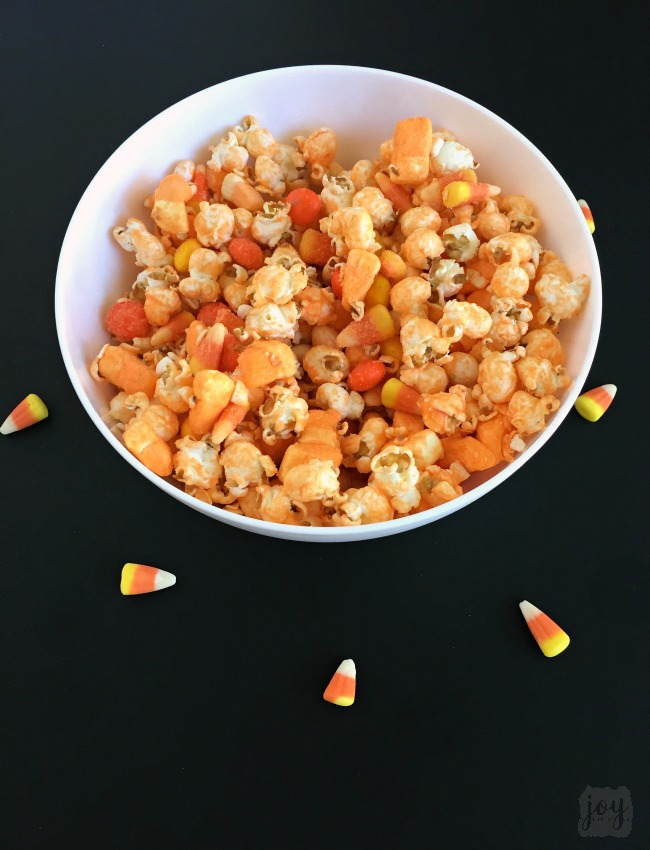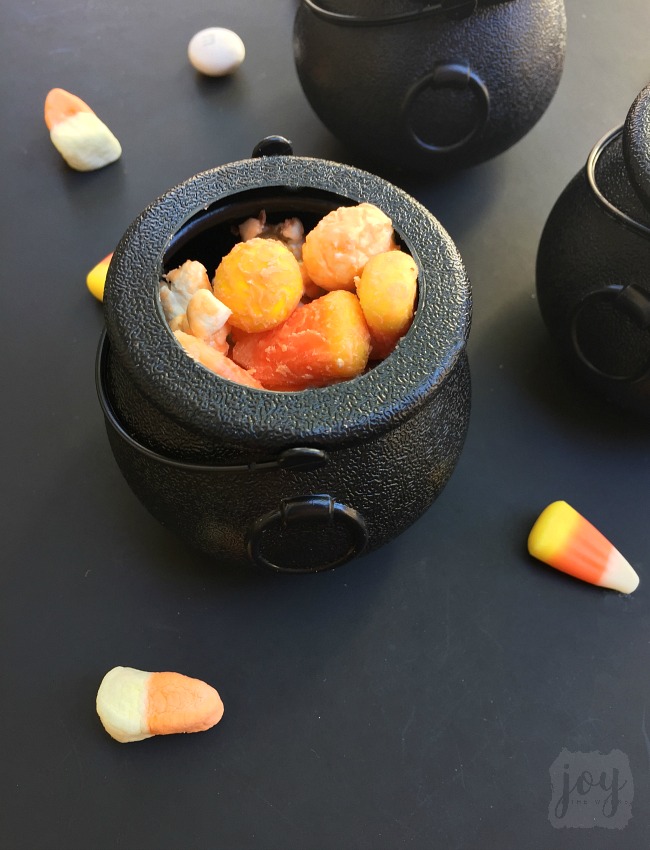 There you have it! A tasty little Candy Corn Snack Mix that's perfect for any fall occasion or craving. Place the snack mix in treat bags with the cute matching candy corn gift tags to give away! It makes the perfect addition to a Boo Basket or as a simple gift for a teacher or neighbor! You can download the free printable Candy Corn Gift Tag here: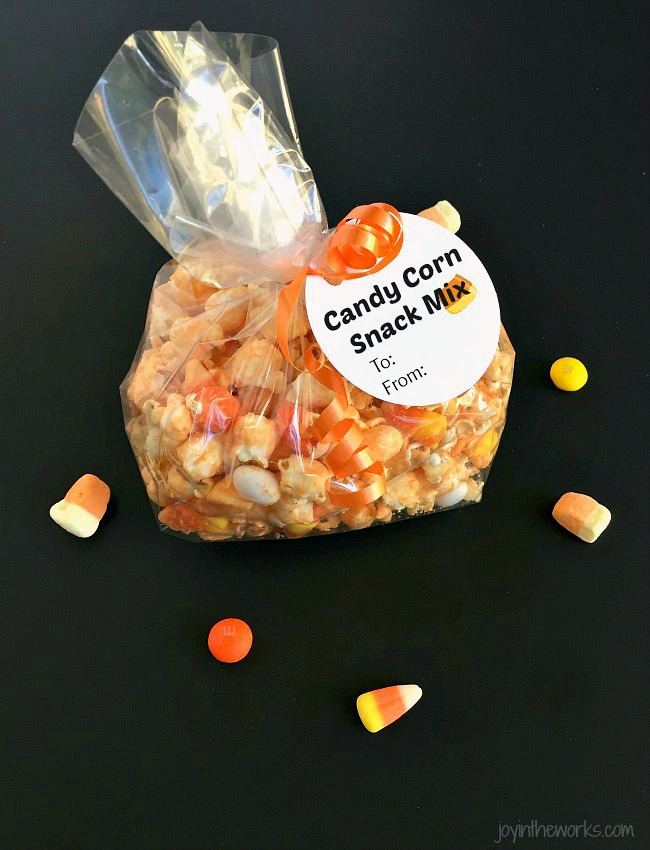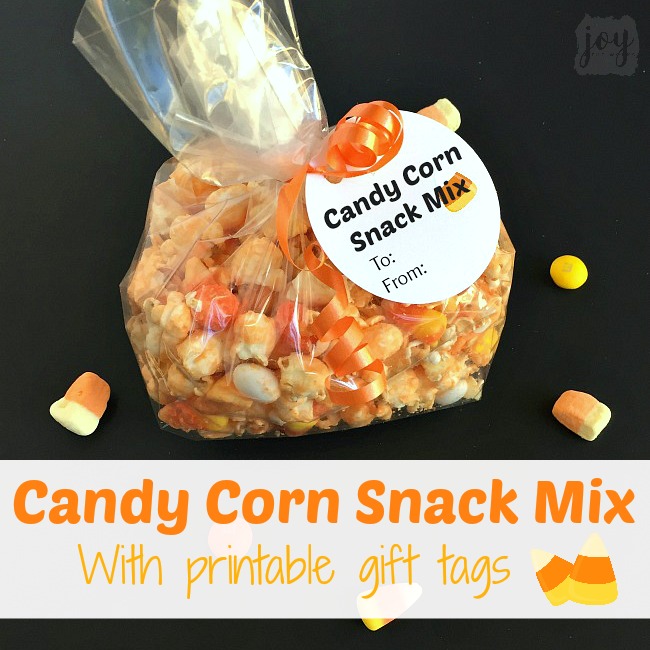 Interested in other snack mixes? Check out our Fall Snack Mix (or call it a Boo Mix!) They come with printable follow-along directions perfect for a kid's party!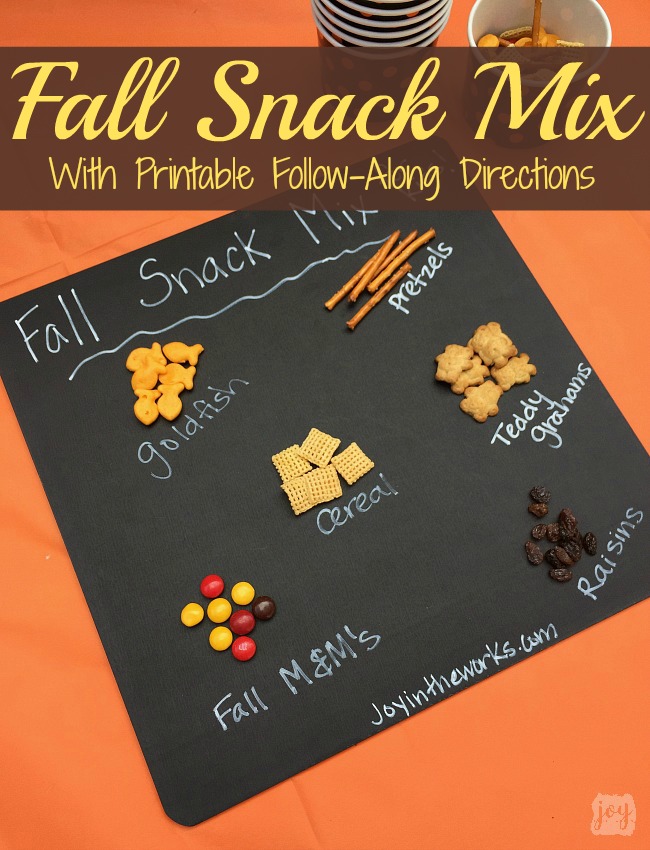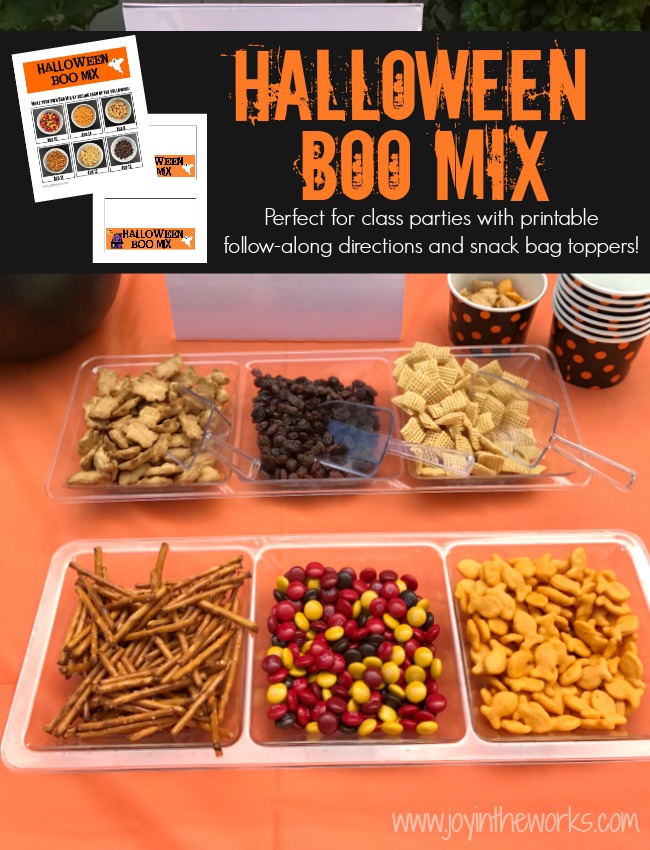 Love all things pumpkin spice? Then the Ultimate Pumpkin Spice Snack Mix is for you!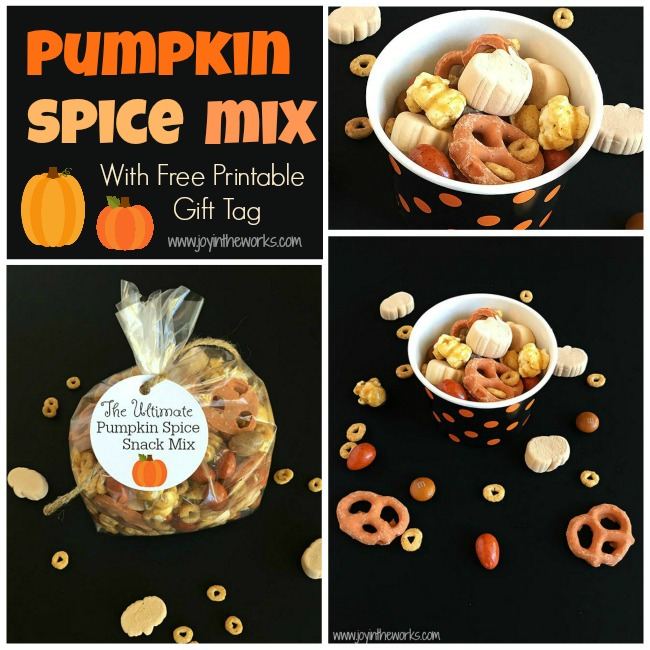 Save