I don't think I am the only one whose memories growing up of Thanksgiving were as the boring holiday. It was the one where we seemed to have to drive the farthest and were around the most extended family members. From fancy clothes and cloth napkins to football games on TV and cooking turkey all day, Thanksgiving has never really been a kid's holiday!
Thankfully as an adult, I have learned it's actually a family holiday! Now I do my best to not disappear into the kitchen all day and I try to spend some fun time with my kids, really enjoying the day. Whether it's games with Tom Turkey, our stuffed animal, or  Turkey Word Guess, our own version of Hangman, we definitely try to create some of our own family fun on Thanksgiving!
This year as I was reminiscing about Thanksgivings of yore (I mean who hasn't wanted to slip that word into their writing?!), I remembered something else from childhood. I remembered a game that I loved as a kid! While I wasn't a subscriber, if I was sick at the doctor's office, I would go straight to the kid's magazine rack that held the magazine that had the "Spot the Differences" picture game. I mean, I loved nothing more than counting how many apples were on the tree in the picture on the left as opposed to the picture on the right to see if they were different. I have no idea why it gave me such a thrill, but it did.
I decided that I needed to introduce my kids to this beloved game too, so to bump up the fun quotient on Thanksgiving, I created this Find the Difference Thanksgiving Printable Game!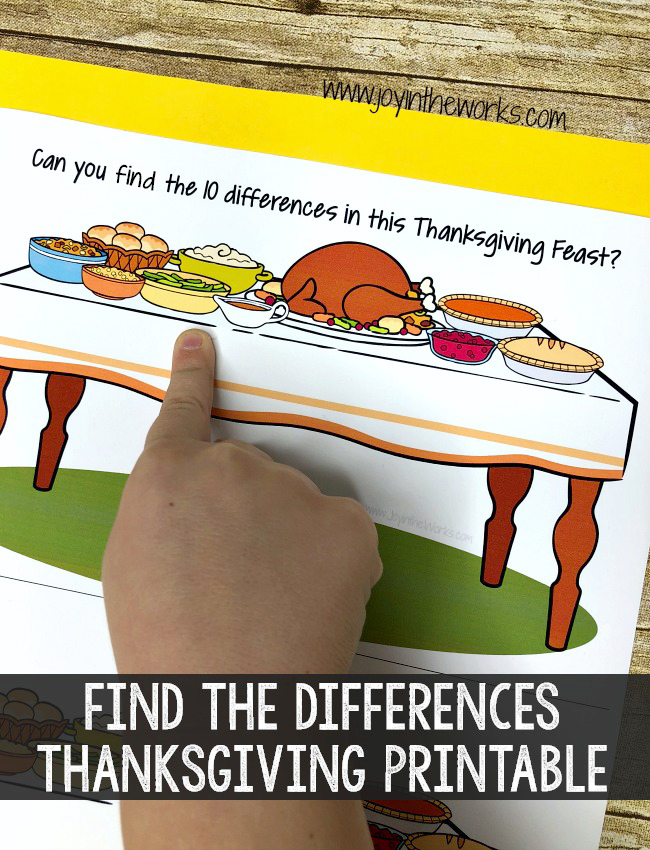 Find the Differences Thanksgiving Printable
There's enough prep for Thanksgiving as it is (especially if you are creating a beautiful Thanksgiving Tablescape like this one!) without having to prep a lot of activities to keep the kids entertained! If you live where it is warm enough, send the kids outside with a football and when they come back in, have some printables ready to go! While we have these fun math and word games like Rolling for Turkeys and Turkey Word Guess for elementary school students, this Find the Differences Thanksgiving Printable works for any age group!
If you have a big group of people and a little more time to prep this Thanksgiving Activity, I would suggest printing out a few copies on card stock and laminating them or putting them in dry erase pockets for added durability. You can even pull out some dry erase markers so that people can circle the differences and erase them before the next person's turn.
The other option is to print out one copy for everyone (make sure it's in color, so you can see all the differences!) and let everyone do it on their own. If everyone has their own copy, then they can circle the differences with a crayon or marker.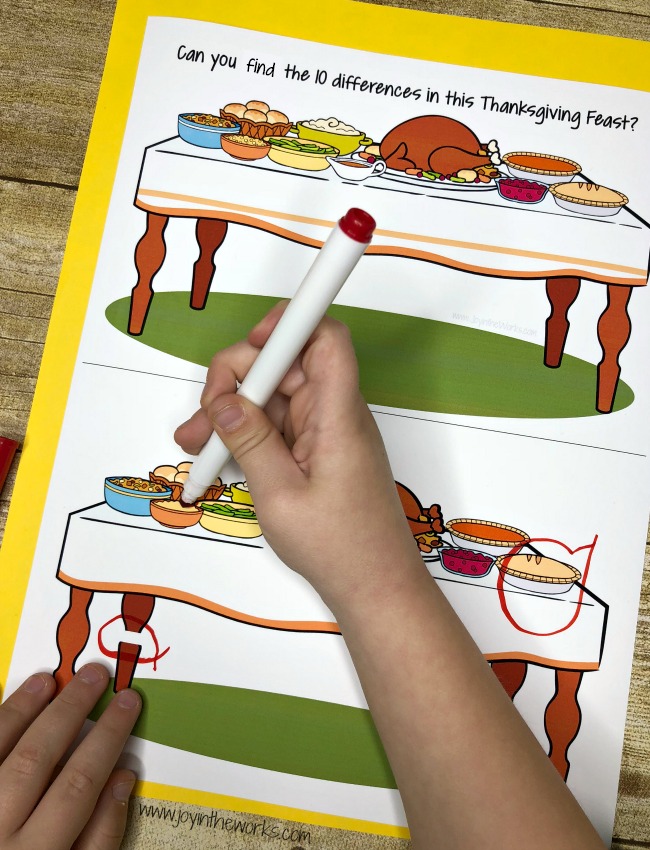 Oh and if anyone gets stumped, I did make an answer key so you check the answers. There are 10 differences in the bottom picture. And don't think I will let you see them here ;) There is a watermark on the printable in this picture, but it won't appear when you print it out, promise! =)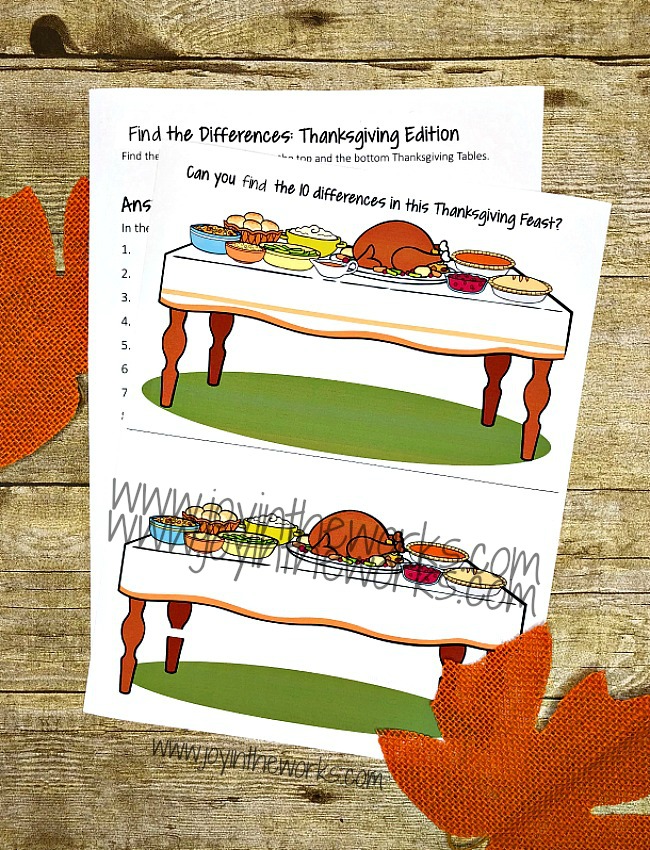 This is my first time making a Find the Differences Printable, so I started out simple, but I am excited to make more. I would love some feedback from those who love playing these Find the Differences Games as much as I do! I feel like it's good exercise for my brain and it helps train people to really pay attention to the details!
Want a copy of this Thanksgiving fun for yourself? You can download it at the end of this post! Or you can check out some of our other Thanksgiving Printables here: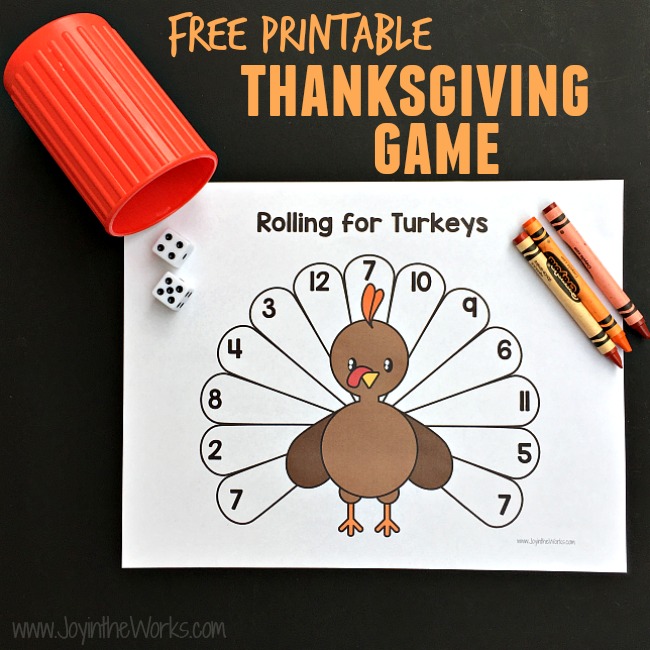 Turkey Word Guess Game